Growing up in Oakville, I had my typical hang-out spots. As a youth, my friends and I would frequent our local playground for a game of hide-and-seek. As a teen, there was a convenience store and a local pizza joint where would we spend hours eating sour keys and pepperoni. On weekends, it was the movie theatre, or maybe a friend's basement. While we always seemed to have somewhere to gather – the place wasn't always ideal. Usually, there was some sort of need to spend money, or there was a risk of loitering, and in winter months – we would hibernate indoors with nothing more than a teenage imagination.
Today, there are a number of programs in both Oakville and Burlington designed especially for our youth. They have been established in part to keep them safe, but also to give them a space to build relationships and have fun, safely.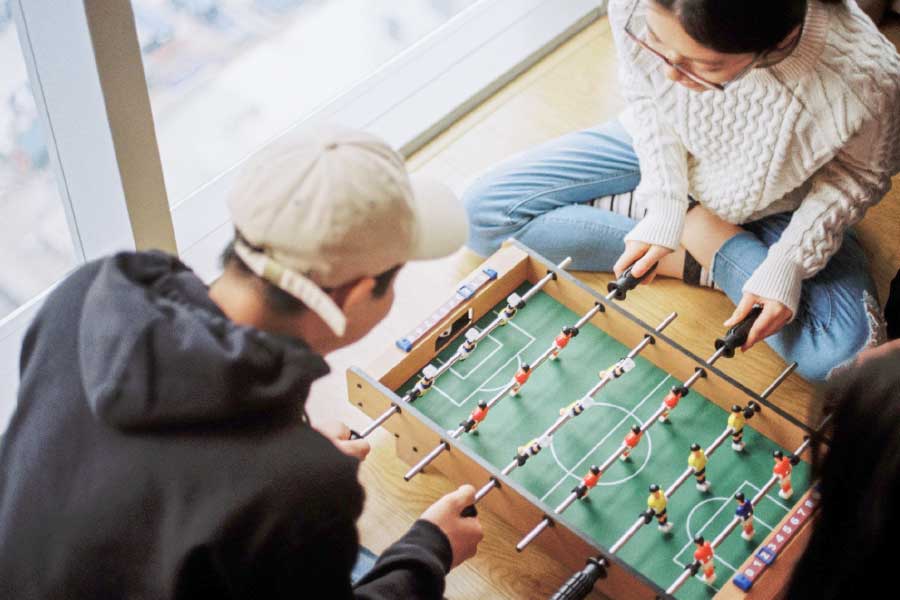 The Town of Oakville and City of Burlington both lead extensive youth programs, while other not-for-profits in the community have created spaces and designated resources for youth.
The Oak Park Neighbourhood Centre, at 2200 Sawgrass Drive in Oakville has an after school drop-in program for grades four to eight. The program, which runs Monday through Friday from 3 p.m. to 6 p.m., provides an opportunity for students to stay active and take part in age-appropriate activities for just $1. There is also a peer-to-peer support program on Fridays from 7 p.m. to 10 p.m. for ages 17-22 and a Community Youth Action Network that provides meaningful volunteer opportunities for ages 12 to 17.
The Recreation and Culture Department at the Town of Oakville has developed an extensive youth program. Jim Black, Recreation Assistant Youth Services at Nottinghill Youth Centre, says he sees 25-45 youth visit a day, and they engage in all the centre has to offer, including pool, ping-pong, board games, video games, cooking programs, as well as outdoor activities, and community clean-ups. The centre has free WIFI, as well as computer access.
In addition to Nottinghill Youth Centre, Oakville has the QEPCCC Youth Centre, which opened its doors in 2012. The centre offers many drop-in activities including ping-pong, board games, video games, tournaments, crafts, cooking, and open gym-time.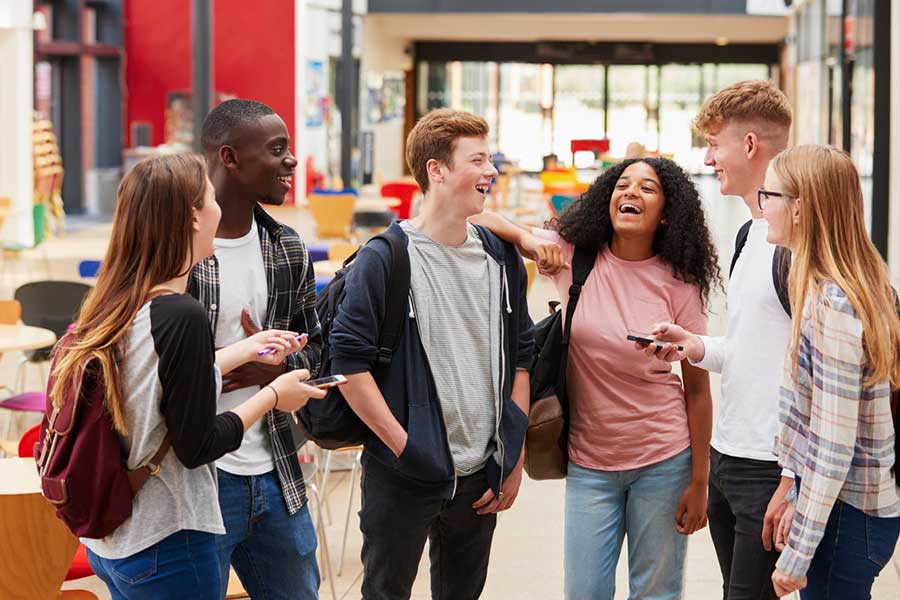 The Oakville Public Library is another service available to youth. On Fridays and Saturdays from 5 p.m. to 8 p.m. at the Sixteen Mile Library Branch, youth have access to the facility as well as great staff, Nintendo Switch, board games, and craft materials.
In addition, the Town of Oakville offers several pre-registered programs for learning and life skills such as Employment Readiness, S.T.A.R. (a program for youth with disabilities), Junior Engineers, Cupcake Craze, and SPA Day.
In Burlington, the Burlington Public Library offers activities for teens any time they visit. In January, teens can participate in collaborative art or a DIY book club, taking place at all branches during open hours. The library also understands exam season is busy for students and has Exam Cram during January and June of every year.
The library invites teens to drop by any branch for quiet and group study and provides treats, giveaways, and encouragement to students preparing for exams. In addition, to help students manage their stress, the library holds Puppy Rooms with St. John Ambulance Therapy Dogs. Dates in January are:
• Brant Hills Branch on Tuesday, January 21, 6:30-7:30 p.m.
• Central Branch on Wednesday, January 22, 7-8 p.m.
• Tansley Woods Branch on Thursday, January 23, 6:30-8 p.m.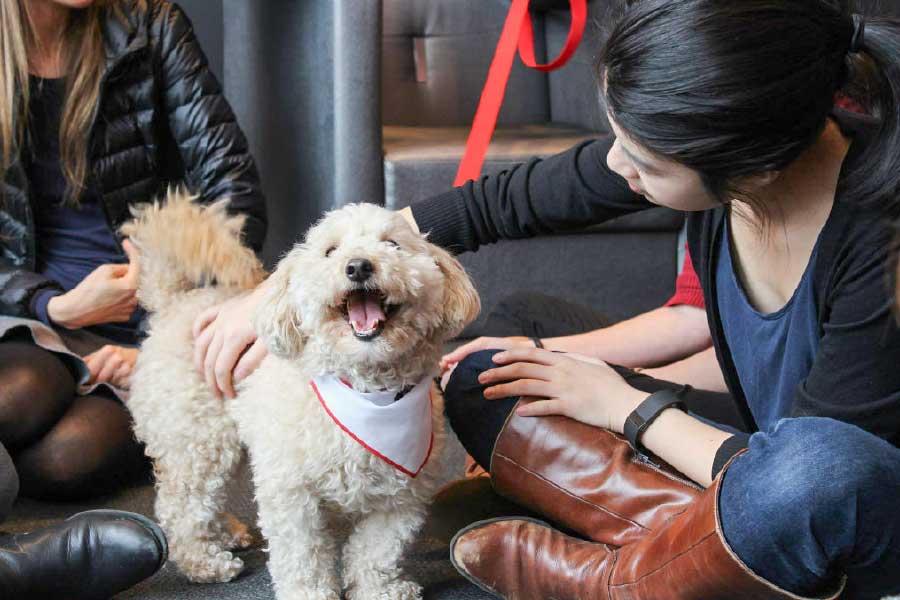 The City of Burlington was awarded a Platinum Status Youth-Friendly Community Recognition Award by Play Works, and makes sure their youth (ages 13-19) have continuous access to play. Their No Socks for Ivan program, which takes place at rec centres across the city, offers students grades 6+ free swim, skate, basketball, video games, snacks, and other activities such as ping-pong.
Learning new skills, having fun, and meeting new friends has never been easier thanks to these special community programs.
by Annelise Lawton
Local Links
Oak Park Neighbourhood Centre
Opnc.ca
Nottinghill Youth Centre
Oakville.ca
Queen Elizabeth Park Community and Cultural Centre
Oakville.ca
Burlington Public Library
Bpl.on.ca
City of Burlington
Burlington.ca