There are many reasons why people love the great outdoors, including the fact that it's the perfect setting for exercise. Whether you're doing downward dog on a dock or getting in peak shape in the park, being outside is a great mood booster. Several instructors and studios offer outdoor classes in Oakville and Burlington.
If you're looking to break out of the standard indoor gym setting, especially now that it's nice outside, try participating in an outdoor class. "I think it's better to be outside," says Chris Boucher, owner of Custom Fitness in Burlington. His classes are held at various locations within the city and he loves to incorporate the natural and structural elements of the park into his instruction, including hills, stairs and picnic tables. "The openness and the fresh air of the park is a much happier atmosphere." He also likes to set up stations with standard exercise equipment such as medicine balls and stretching bands. "Depending on where I am I'll cater the workout to what's available to me." He employs different methods for variety, such as the 'MOM' workout (Minute on the Minute); each exercise lasts for 60 seconds. "The workout is generally set up by time, not number of repetitions," he explains. Alternately, if it's reps you're after, he also does AMRAP (As Many Rounds as Possible) classes.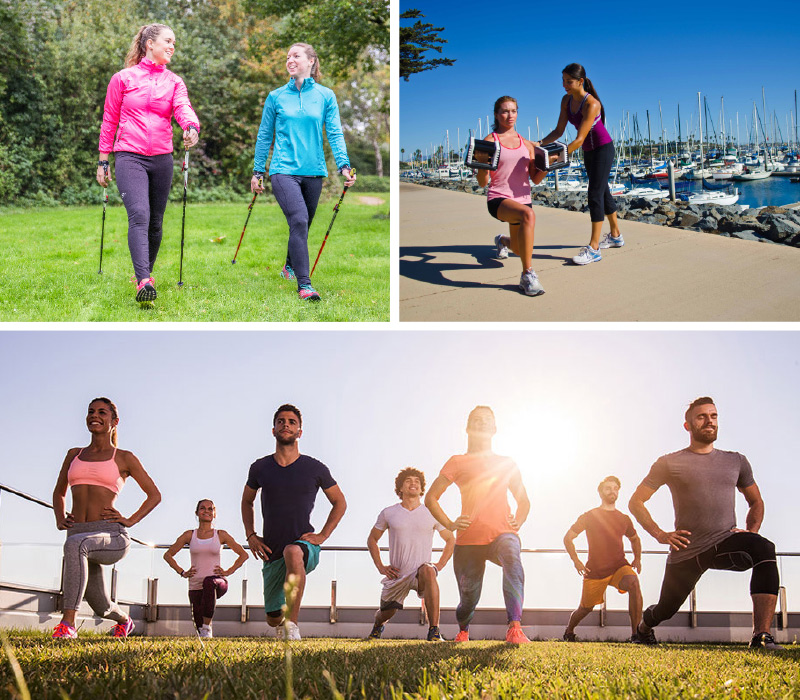 Lisa Newman, Supervisor of Health and Fitness at the YMCA of Oakville agrees that fitness al fresco is ideal. "It's always good to spend time outdoors and be more physical," she says. "You can do (practically) anything outdoors that you can do in a gym. For example, the YMCA offers a Nordic Pole Walking Course. The class takes you on a walk through downtown Oakville, and the trails that are accessible near the YMCA.  She says the pole walking is good for posture because you stand up straight and by planting the pole onto a hard surface you're activating the upper body muscles.
Chances are, if you're willing to put up with the odd grass stain you'll be rewarded on many levels. Exercising outdoors just might 'work out' for you.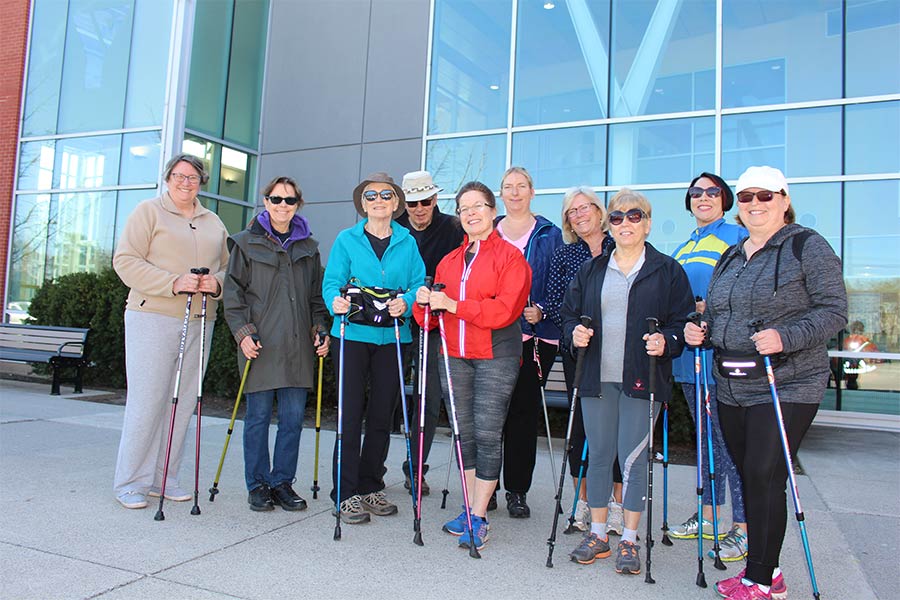 Outdoor Classes in Oakville:
Nordic Pole Walking
Where: YMCA of Oakville
Nordic Pole Walking will pump up your cardio by increasing oxygen consumption, reduce stress to your knees and lower joints, and improve posture while strengthening your upper body to create resistance and build better bone density.
ymcaofoakville.org
Boot Camp
Where: Oakville & Mississauga
Indoor and boot camp classes are offered based on the seasons and weather. Classes are designed to exercise the whole body, enabling you to train less often but still get great results.
sweatshopunion.ca
Fitness Boot Camp
Where: Oakville & Burlington
You're invited to a total-body workout that builds strength and aerobic capacity at the same time. Classes are held in Burlington and Oakville.
iluvthis.ca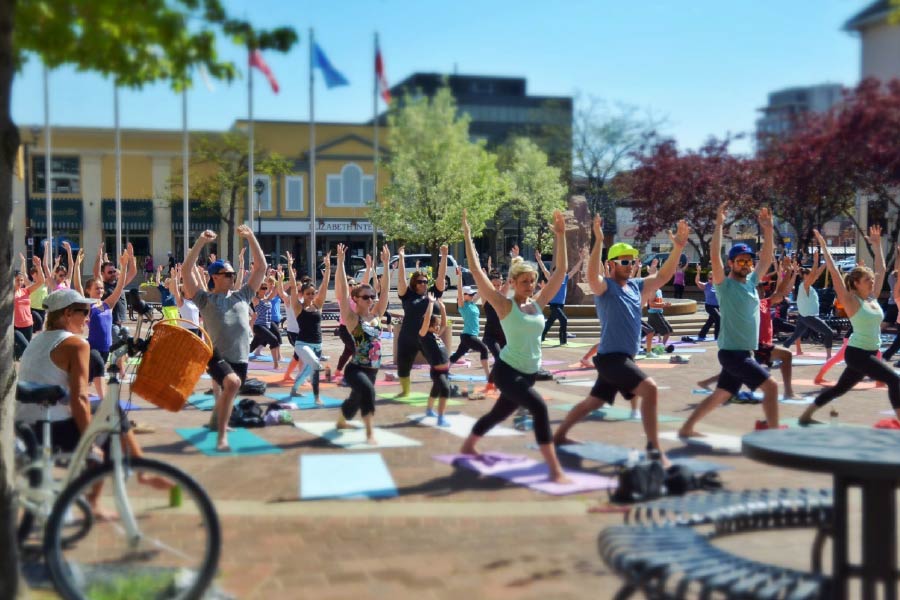 Outdoor Classes in Burlington:
Fit in the Core
Where: Civic Square, Downtown Burlington
Open-air fitness every Sunday — free of charge. There's a different class each week, such as yoga, belly dancing, Pilates, interval training and more. All you need to bring is a mat and water bottle.
burlingtondowntown.ca/feature/fit-in-the-core
Burlington Body Camp
Where: Sidrabene Camp & Retreat Centre
No two classes are ever alike. At each session you'll get a full-body workout that combines cardiovascular and resistance training, plus core strengthening and body sculpting.
burlingtonbodycamp.com

Yoga in the Park
Where: Rattlesnake Point
Whether you're a seasoned yogi or a beginner, experienced teachers from Moksha Yoga will guide you through your yoga practice. Bring your own mat, water and insect repellant.
conservationhalton.ca

Various programs
Where: LaSalle Park
Yoga and group fitness classes for busy people who are looking to get in the best shape possible.
customfitness.ca

by Becky Dumais