Eating local and in season isn't as daunting a task as it seems when you live in the greenbelt and catch wind of some of the amazing local food programs we have in the area. From our independent grocers to our many farmer's markets and CSA Food Box programs, our farmers really can – and do – feed cities! 
In Halton, we are blessed with such wonderful farmers' markets, with fresh, local products that are just waiting to be eaten. But, if you're looking for even more opportunities to eat seasonally and conveniently, Food Box Programs can be a great option! 
So what is a food box program?
Farms or organizations around the area will set up a program to help their customers eat 'in season', while also ensuring a regular source of income for the producers. It may be subscription-based, or a one off, but the box is ordered ahead of time. At a specified date, you will pick up (or receive a delivery of) a box of amazing, local fruit and vegetables. Usually the cost is a bit cheaper than traditional grocery stores, plus you know exactly where the produce is coming from and that you are supporting your local food-producing economy.  
You will also bring more vegetables and produce directly into your home – reducing the temptation to purchase processed foods at the grocery store. Plus everything provided in the box is right in peak season, which means high quality and delicious tasting food items.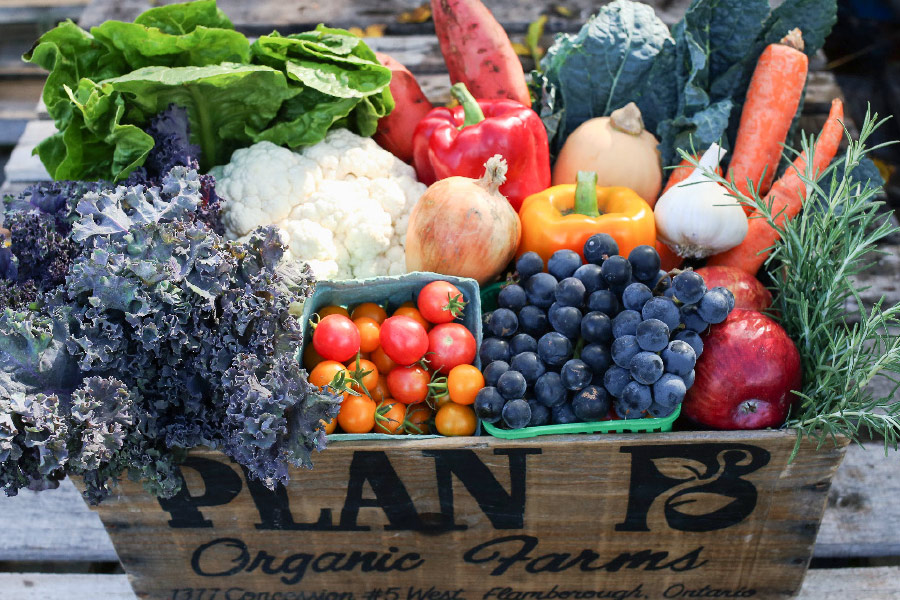 Some of the local Food Box Programs include:
Plan B Organic Farms CSA Box
Plan B Organics is a 30-acre farm that has been around since 1997, growing vegetables, fruits, greens and herbs using Certified Organic farm management practices. Their food share boxes are available in two sizes (plus some smaller snack sizes) – either weekly or biweekly.  The produce inside the box changes each season with products like asparagus, radishes, beets, spring peas and baby salad greens available during this time of year.
A small share is $30 a week and contains about 10 items; a large share is $45 with about 12 – 14 items. They are available for pick up in over 30 locations around the GTA, or via home delivery for Hamilton, Burlington and Oakville for just $5. Melanie Golba and Irene Matys of Plan B Organics also add in some wonderful additions for subscribers, such as recipes using the produce inside the "share'.
June's box will contain items such as: lettuce, spinach, salad mix, green garlic, kale, radishes, broccoli, asparagus, strawberries, green onions, garlic scapes, snap peas, and chives.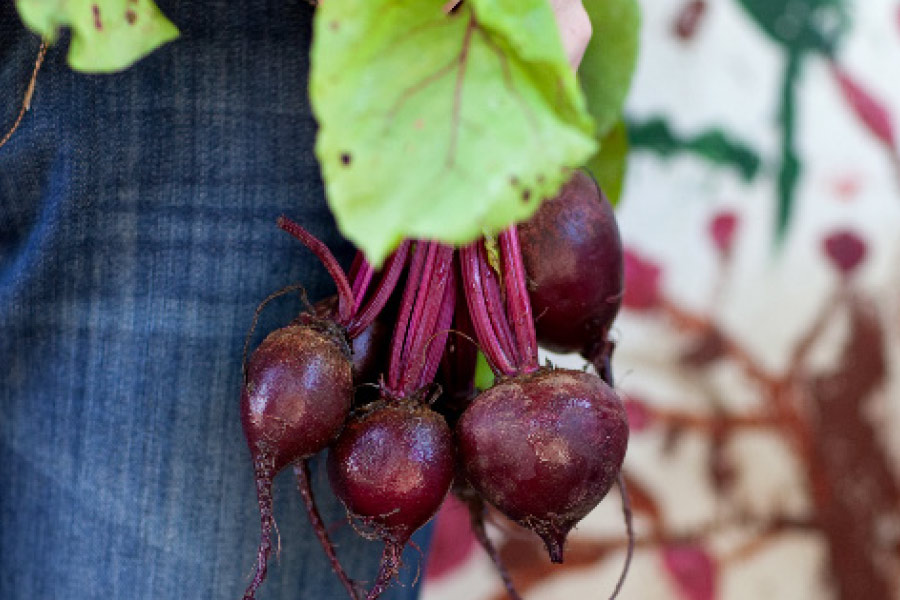 Halton Fresh Food Box
The Halton Fresh Food box is open to all residents of the Halton region, but particularly those living on limited incomes, seniors and new Canadians. They are offered in three different sizes: $10, $15 and $20, with the Summer and Fall box full of 100% locally grown produce. During the Spring and Winter, the fruit and vegetables are locally grown where available – sourcing from local farms such as Andrews Scenic Acres, Oliveria Fruit Farm, Fisher Farms and more. Boxes in the summer can include everything from corn, zucchini, peppers, field tomatoes, plums, peaches and much more.
Ordering is very simple! Use their website: haltonfreshfoodbox.com to find the closest pick up location to you. Order your chosen box size, prepay and then on pick-up day, you are ready to go! Boxes are enjoyed on a one-off basis, rather than subscription based, so you can try it out and see how you like it. The Halton Fresh Food Box is open to anyone.
by Heather Peter
Local Links
Halton Fresh Food Box, Oakville
haltonfreshfoodbox.com
Plan B Organic Farms, Hamilton
planborganicfarms.ca