When you move into a new house or apartment, and before you even think about painting walls or the placement of furniture, you search for the light switch and you illuminate your space. Without adequate lighting, it's pretty much impossible to get a good look at what you're working with. But as you plan the interior design of your home, don't forget to tackle your light fixtures and tie them into the overall design.
Lighting gives you the ability to transform the atmosphere of your home. It is functional, of course, but the warmth of a bulb or the style of a fixture can create intimacy and reflect your personal style – which can change as quickly as trends do. Sometimes updating your lighting is as simple as a choosing a new lightshade or a different bulb type.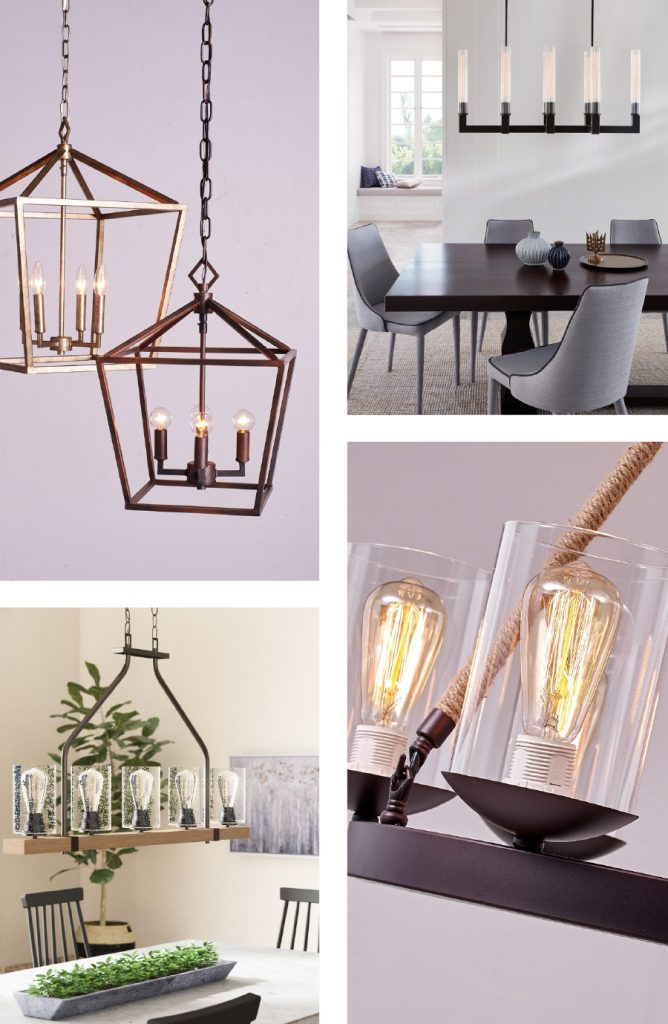 "Trends for 2019 include open and glassless style lanterns and chandeliers," says Susan Oliver of Concept Lighting in Burlington. "The market is demanding low maintenance fixtures that are easy to clean, and that have a more modern streamlined appearance. These fixtures also allow for fun vintage style bulbs that are trendy right now. Both brass and black metals are very popular and many manufacturers are combining multiple metals in pieces, making the transition to other metal finishes much easier for the consumer."
When it comes to saving energy — an issue at the top of many homeowners' minds — Susan has some suggestions as well.
"Customers are looking to save energy and LED bulbs have been super-hot for the past few years," she says. "Our vendors are coming out with the popular vintage style bulbs in LED, which are flying off the shelves."
She also suggests adding dimmers to regular incandescent light bulbs as a great way to save energy. LED dimmers are required for LED bulbs and they also allow you to control the light and save energy. A 4-watt LED bulb is equivalent to a 40-watt incandescent bulb, so if you have multiple chandelier bulbs, it can be great for energy saving as well as cutting down on heat output.
Judy Beckett at Gerrie Lighting in Oakville says open or exposed lighting is popular with her clients, and round ball shapes are also something many people search for.
"The trend in colouring is mixed," she says, "with two-toned metal, brass, polished nickel, black, and chrome. We see a lot of these."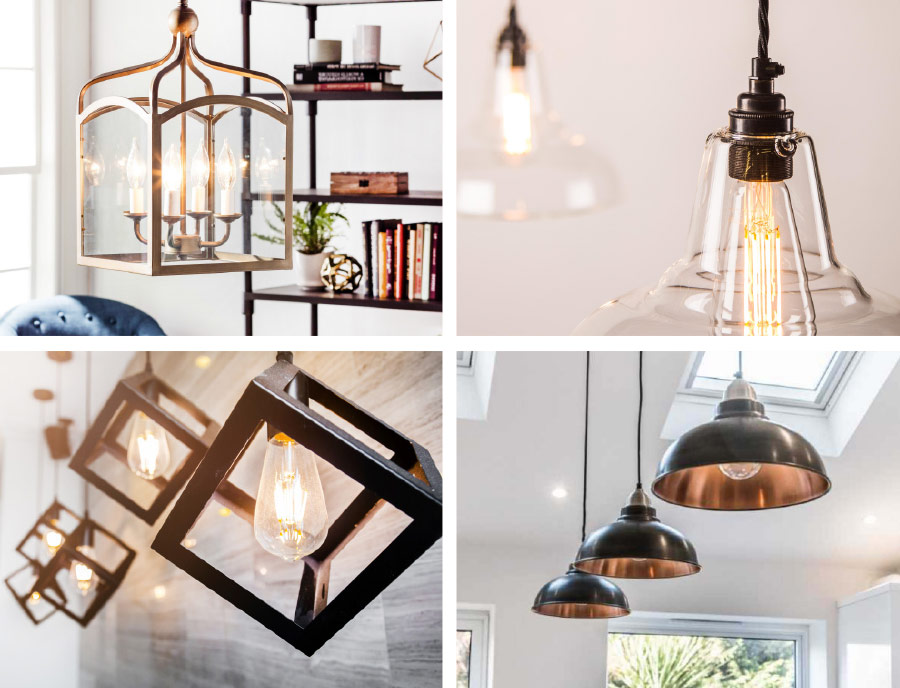 Soft gold lighting fixtures come in a variety of styles and designs and can bring attention to specific corners or areas of a room. Modern retro lighting can create a unique look, particularly in the kitchen, above the dining table, or as wall lighting. Industrial styles are hot right now, and they are no longer viewed as brutal and "unfinished". Another popular design is the vintage Edison-style bulbs, with their rounded cone shape, that fit in living and kitchen areas and enhance a retro/industrial style.
Bigger fixtures designed to be a focal point are also popular when placed in the centre of a room, over the kitchen island, over the dining table, or in the foyer. Balancing these with smaller fixtures keeps everything in harmony.
Both traditional and modern styles are popular choices at Living Lighting in Oakville, says owner Sam Hong. "Gold and black colours are coming back, and are very popular," he says," along with brushed nickel." For saving energy at home, he stresses that LED is definitely the way to go, and it is available in a variety of different shades. Warm white or yellow work better in a home setting, and you want to avoid anything that resembles bright, glaring commercial lighting.
"You will pay more for LED, but they'll last much longer and are better for the environment in the long run," he says.
Whether you're looking to make your home beautiful through light style and placement, or simply save on your electrical bill, there are many options that will not only make your living space stunning but save you some money as well.
by Allison Dempsey
Local Links
Concept Lighting, Burlington & Oakville
conceptlighting.ca
Living Lighting, Oakville
livinglighting.com
Gerrie Lighting Studio, Oakville
gerrielightingstudio.ca
Sescolite Lighting, Burlington
sescolite.com
Elm Ridge, Stoney Creek
elmridgelighting.com