When it comes to getting out on the water this summer, two popular water sports stand out: kayaking and stand-up paddle boarding (SUP).
I took up kayaking when my kids were young. At the time, it was less "sport" and more "escape." Never underestimate the paddle power of a mom looking for an hour of solitude.
More recently I tried stand-up paddle boarding. After a few spectacular backflips (to the delight of those watching from the beach), I eventually got the hang of it. However, even if you feel like a pro, never brag about how easy it is. If you do, an unexpected wave will come for you. Your sunglasses will end up at the bottom of Lake Ontario and your husband will mutter, "I told you so," under his breath.
A friend asked me if I had to choose SUP or kayaking, which would it be? First of all, what kind of question is that? That's the Sophie's Choice of water sports. I adore them both equally. Each has unique characteristics and are the perfect way to explore nature and move your body.
Fortunately, we don't need to make such a difficult choice. There are plenty of opportunities to try both. So let's dive into the exhilarating world of SUP and kayaking and compare their level of exercise, speed, learning curve, cost and a few local paddling spots.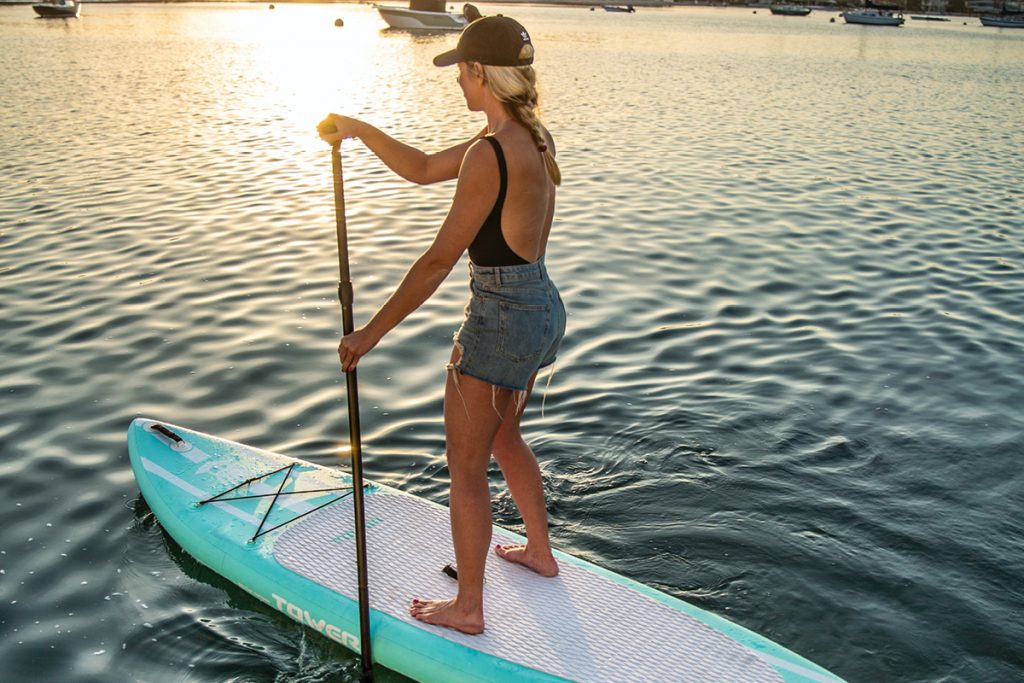 Exercise level
SUP engages your entire body, especially your core (and muscles you never even knew existed). The constant balancing act on the board adds an element of stability training. Kayaking provides an excellent upper body workout, focusing on your arms, back and shoulders. Exertion levels for both sports can vary from intense, depending on how hard you paddle, to downright leisurely. FYI… it's easier to pack (and conceal) a book and a bag of chips in a kayak versus a SUP.
Speed
Kayaks are designed for efficient gliding through the water, allowing you to cover more distance in less time. Stand-up paddle boarding, though not generally as quick, allows for a pace that's perfect for taking in the surrounding scenery and enjoying a more relaxed experience on the water.
Learning Curve
Both SUP and kayaking have relatively easy entry points, but do require some degree of technique. You may need a bit more practice to find your balance (tell me about it) and develop a comfortable stance on your SUP.
"SUP has taken the world by storm for very good reason," says Maria Gerow from Burlington Beach Rentals. "It offers a unique vantage point to see into the waters below you and allows you to explore almost any waterway with ease."
Balance is less of a concern when kayaking, making it more accessible for beginners. Inflatable kayaks, though more affordable and easier to store and transport, can be more sluggish in the water and trickier to handle than hard kayaks.
Cost
SUPs and kayaks can vary in price, depending on the quality and features. Both sports offer rental options, which can be a more affordable way to "test the waters" before purchasing your own equipment.
"With all things water, have fun, but be safe," says AJ Leeming, senior manager, programs & services Conservation Halton. "Have a plan, always tell someone you're going out, and have the proper equipment to do so safely so you can do it all again another day."
Note to self:
Order one of those buoyant sunglass holder neck-straps and a waterproof phone pouch.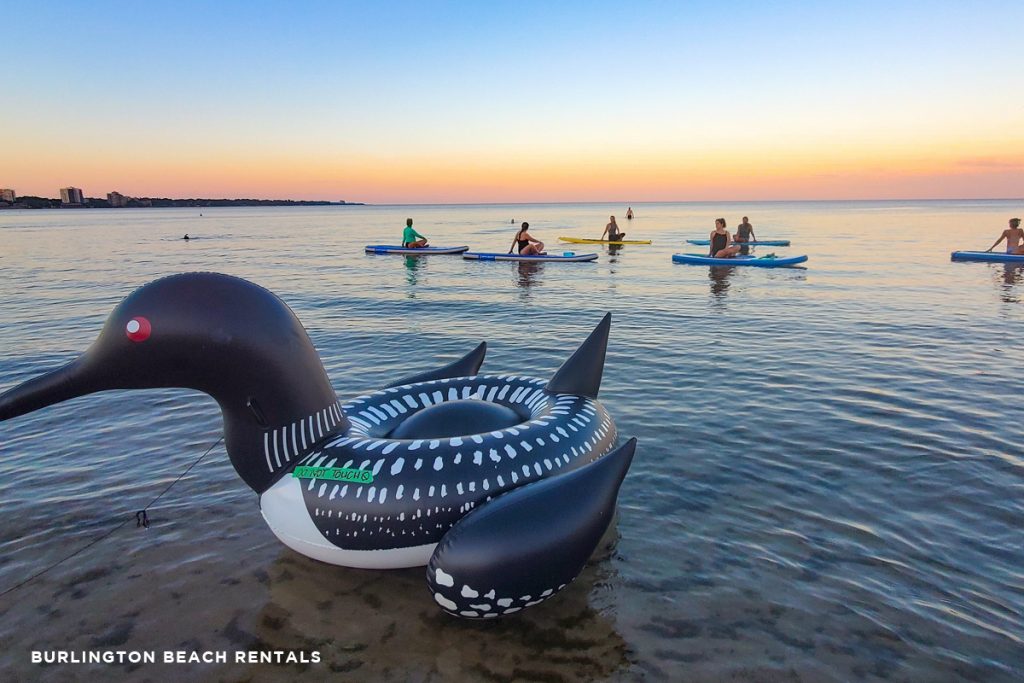 Local Spots
Oakville
Coronation Park, Busby Park, Bronte Public Boat Launch and Shipyard Park Boat Ramp are popular launching locations, with SUP rentals available nearby at Oakville-based Paddle Sport Performance.
Burlington
Launch from Spencer Smith or Lasalle Park, or join the local paddle club and take out a high quality SUP on Burlington Beach.
Port Credit
Port Credit Marina and the waterfront parks along Lakeshore Road are popular, with SUP and kayak rentals at Paddle On and Port Credit Adventure Rentals nearby.
Halton Conservation Areas
Kelso offers kayak and SUP rentals. Area 8 offers canoe and kayak rentals that include a life jacket and safety kit. Bring your own kayak or SUP to launch at Mountsberg Dam.
By Lisa Thornbury
Local Links
Burlington Beach Rentals
Conservation Halton Boating
Paddle Sport Performance, Oakville
pspsupspecialists.com
Sail, Burlington
sail.ca

MEC, Burlington
MEC.ca
Decathlon, Burlington
decathlon.ca