There was a time when Muskoka was not the weekend destination of choice during the summer. Instead, just 15 minutes from Burlington, up Cedar Springs Road, is a community of the same name where families have gathered to spend time together away from the city since 1926.
The first person to settle on the land, originally part of Nelson Township, was Thomas Simpson, a veteran of the Napoleonic wars. He was given a crown grant of 100 acres, set sail from England, and upon arriving in 1814 made his way north. Much of the area remains the same as it was then. There's been some modernization here and there but its ethos remains the same. Cedar Springs' founder, W. D. Flatt, who first purchased timber rights on the northern section of the property in 1885, was a prominent lumber businessman, delved into real estate and also wrote two books. "One has to visit Cedar Springs to gain a proper appreciation of the true beauty of the camp," he wrote. "Cedar Springs brings to one all the beauty, charm and spirit of restfulness that can only be otherwise obtained in the solitudes of the great Northland." Today, this quiet Member's Only getaway still embodies quintessential cottage life but without the headaches of the 400 series of highways.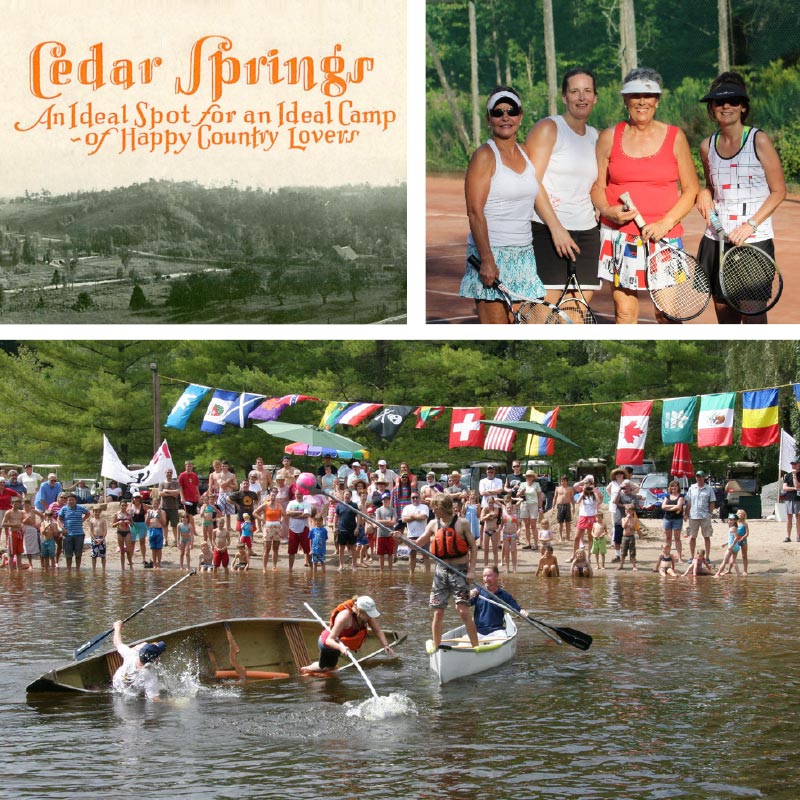 In his sales brochure, Flatt's description of the community paints a picture of an idyllic rustic retreat. "In spring Cedar Springs is without a rival. One stream resembling a small river flows through a charming valley for one mile, the entire length of the property. Two brooks wind their way through inviting avenues of shapely cedars where sparkling water plays merrily over moss-covered rocks. 35,000 brook trout have been placed in these streams. Excellent fishing should be enjoyed within two years." Founding members who wanted to be a part of it all were looking at a cost of $750 to $2,000 for a log cabin and a plot of land. "The log cabin is in many ways the ideal holiday house," he wrote. "It represents the return to the primitive, a complete escape from the everyday living; it is architecture gone back to nature and it provides a way for people to live in comfort." Truer words that speak to any avid cottager were probably never spoken, rustic or luxury alike.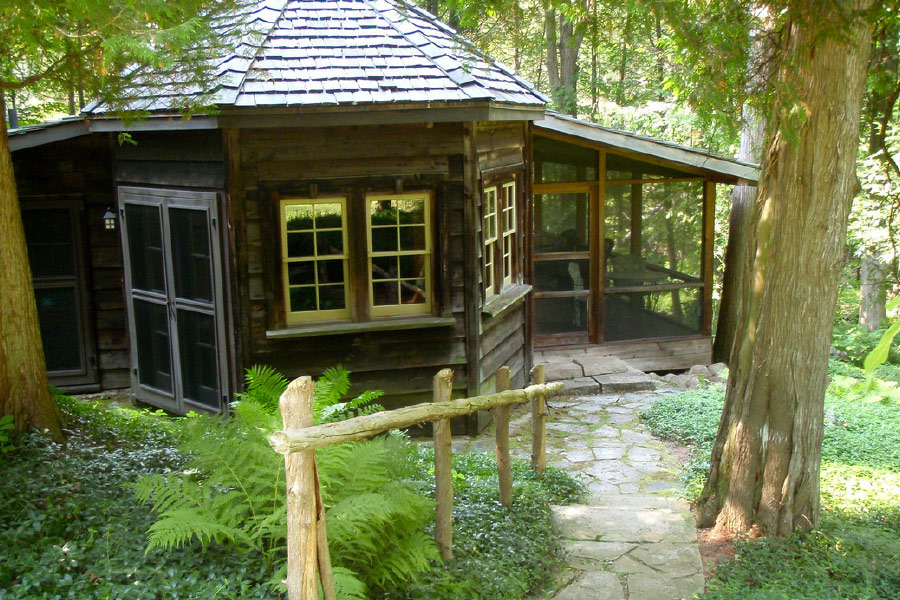 Members of Cedar Springs still uphold the traditions that Flatt established over 90 years ago with their strong sense of sharing and community spirit. 78 original cottages were built but today there are 84 privately owned homes that all have access to the nine-hole golf course (with no tee times to worry about), swimming in the fresh water pool, fishing, a small beach, clay surface tennis courts (with clinics), and hiking with connections to the Bruce Trail. The idea of an open, private golf course sounds tempting to any golfer, and this picturesque Brentholtz Golf Course carved into the hills of the Niagara Escarpment allows players to go for an impromptu nine holes at any time.
Event planning is still a key element that keeps the community together and friendships thriving. Every weekend in the summer, something different is happening. The club also hosts a number of annual events that include welcoming guests back to kick off the summer, a formal dance, and an annual Thanksgiving dinner. It turns out that you don't need to go very far to reach the cottage. There are even some properties in the community for sale or for rent.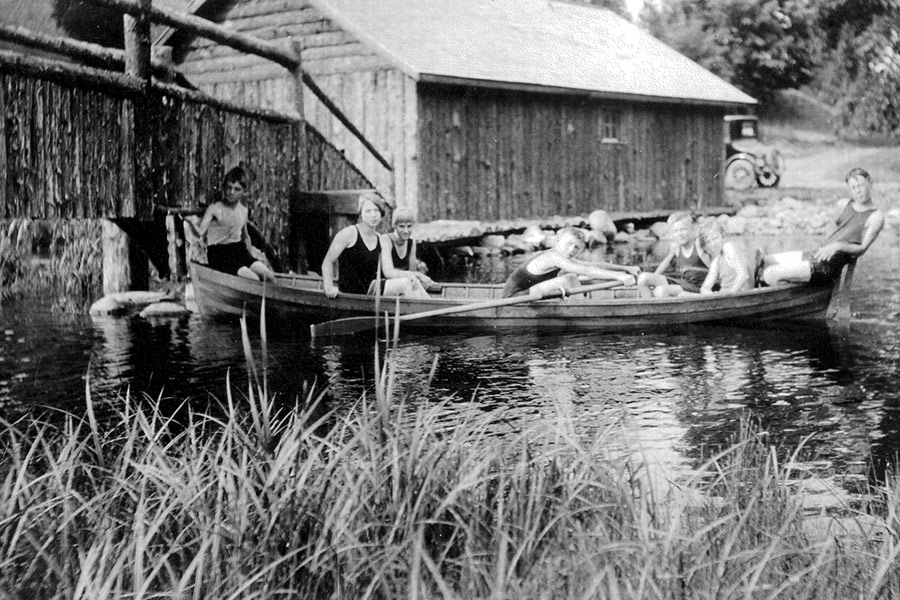 Flatt turned over management of Cedar Springs in 1931; he passed away in 1936 at the age of 74. Before giving up control of his passion project, he wrote a letter to the community. "The success I have attained in establishing a family playground that, in my opinion, is second to none on the continent has eclipsed my fondest dreams. It has only been made possible by the loyal, faithful and consistent co-operation of those employed on the grounds and the wonderful community spirit. I sincerely wish and pray that during the years to come the families that make up the community of Cedar Springs… will derive a satisfaction that I could measure by no higher standard than that I have played some part in contributing to the happiness of others."
by Becky Dumais
Local Links
Cedar Springs Community Club
cedarspringscommunityclub.ca
Cedar Springs Community
cedarspringscommunity.com