The sun is shining, the weather is warm and Downtown Oakville has everything you need to create lasting memories this summer! Whether you're a visitor or a local, there are endless opportunities to explore this lakeside gem. Experience the charming downtown vibe and its lineup of new businesses, outdoor events and picturesque patios. Always buzzing with activity, this is the place you'll want to visit, time and again this sunny season. So, get ready to sizzle this summer, Downtown Oakville style!
Upcoming summer events (you won't want to miss)
Downtown Oakville's summer schedule is packed with events every weekend. Mark your calendars to avoid missing your favourites (some require pre-registration).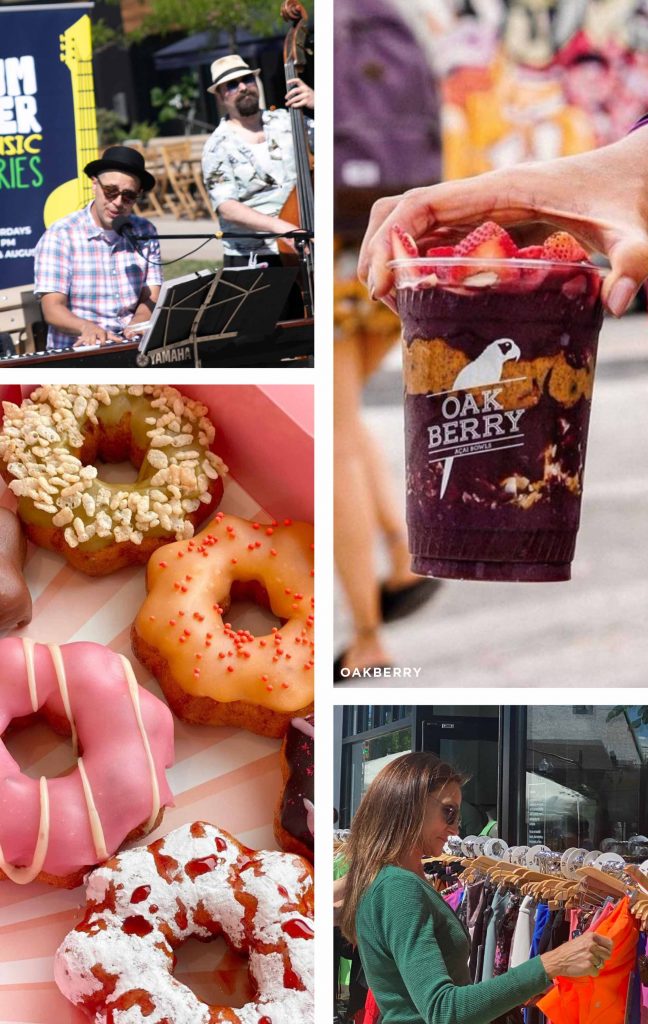 For fitness enthusiasts
Summer Sweat should be on your radar. This open-air fitness series, led by health and wellness experts from Downtown Oakville, offers free workouts for the mind and body in Towne Square every Saturday in June and July.
For a schedule of classes, visit oakvilledowntown.com/summer-sweat
For music lovers
Enjoy live performances every weekend in Towne Square. Tap your toes to Friday Night Jazz, 7–9 p.m. or the TD Summer Music Series every Saturday and Sunday at 3–7 p.m., showcasing various musical genres brought to life by a diverse range of talented musicians.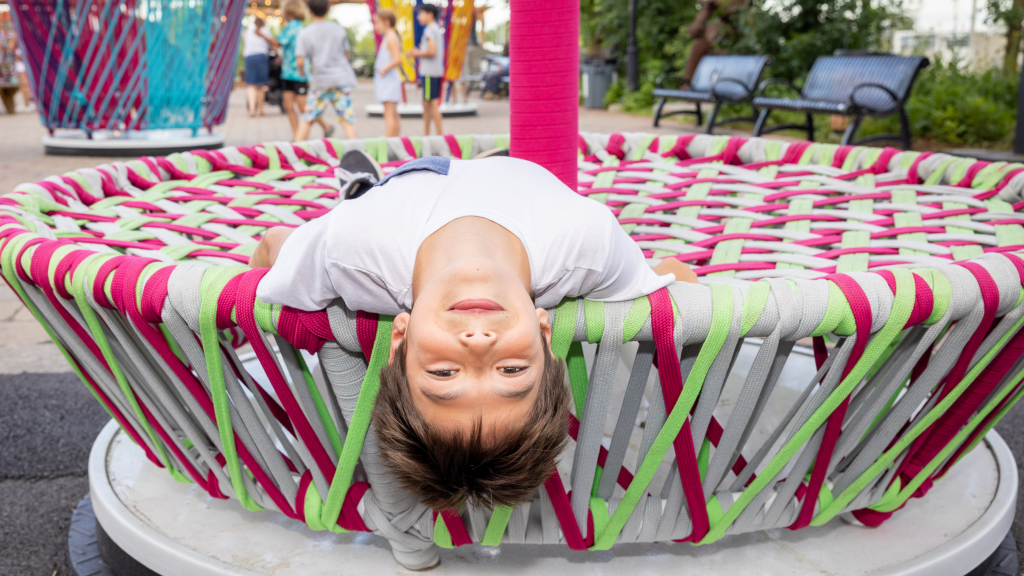 For families
Look out for pop-up events that offer one-of-a-kind interactive experiences to entertain the whole family.
Celebrate Canada Day on July 1
Starting at 3 p.m. at Towne Square with Canadiana music, a patriotic photo pop-up and giveaways to the first 250 visitors.
Get sweet on International Ice Cream Day on July 16
In Towne Square. Grab a free gelato at 11 a.m. courtesy of Nyla's Room (while supplies last).
Starting August 12, explore Los Trompos
An immersive and interactive art exhibit featuring five larger-than-life, three-dimensional spinning tops. For the young and young-at-heart, this exhibit gives new meaning to the art of play.
To plan ahead and stay up-to-date on what's happening downtown, visit the Downtown Oakville Community Calendar at
oakvilledowntown.com/community-calendar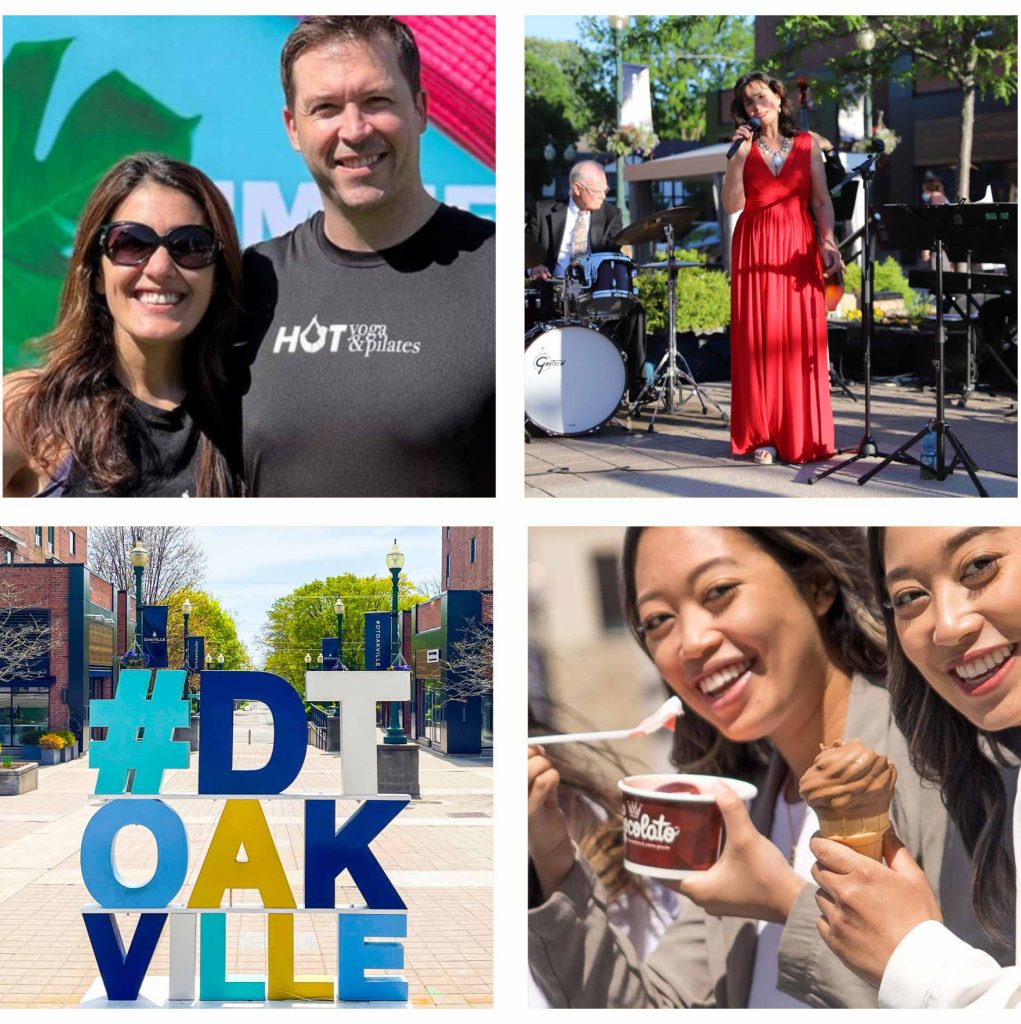 New Downtown Oakville Business Openings
Downtown Oakville is thrilled to welcome many new vibrant businesses. The summer is an ideal time to try one (or all) of the latest additions to the culinary scene.
Nadège Patisserie
Indulge in delicious pastries at this new patisserie by fourth-generation French pastry chef Nadège Nourian. A game-changer in Toronto's pastry scene, this latest Oakville boutique is already a favourite among many.
Avani Rolls & Bowls
If you want to experiment with Indian cuisine, this fast-casual restaurant can be a good start. Whipped up with fresh ingredients, its signature curries or rolls are worth a try.
Mercato Sociale Italian Market
For the days you crave traditionally prepared Sicilian food, sandwiches or salads or look for fresh pasta, lunches, meals to go, or even pantry items to make an Italian meal at home, this market is your saviour.
Oakberry
New to the neighbourhood, it offers a healthy fast food option with delicious açai bowls and smoothies. The açai used is 100% natural, and the recipes are free of preservatives, dyes, trans fats and cholesterol.
Mochi Girls
For some sweet goodness on a dry summer day, you must try signature donuts like strawberry cheesecake, churro, and earl grey at this gourmet Japanese donut shop. You can just walk in to try their in-house daily specials.
Kung Fu Tea
If you are a fan of Boba tea, you must pop by this latest spot featuring freshly brewed tea. They have all kinds of toppings – bubbles, milk cap, beans and jellies – you just name it!
Hōseki Sushi
If sushi is more your style, this fine dining restaurant will soon serve a daily selection of 25 menu items made with freshly prepared seafood imported directly from Japan. (Coming Soon!)
Fresh Kitchen and Juice Bar
To satiate your vegan palate, this popular spot from Toronto is opening its Lakeshore Road outlet this summer, offering plant-based and healthier options. (Coming Soon!)
Maverick's Donuts
Soon, you'll experience the "Maverick" of donuts at this store, where gourmet flavours will transport your taste buds to new heights and make the summer sweeter. (Coming Soon!)
Check out the complete listing at oakvilledowntown.com and follow @oakvilledowntown to stay in-the-know on the latest openings.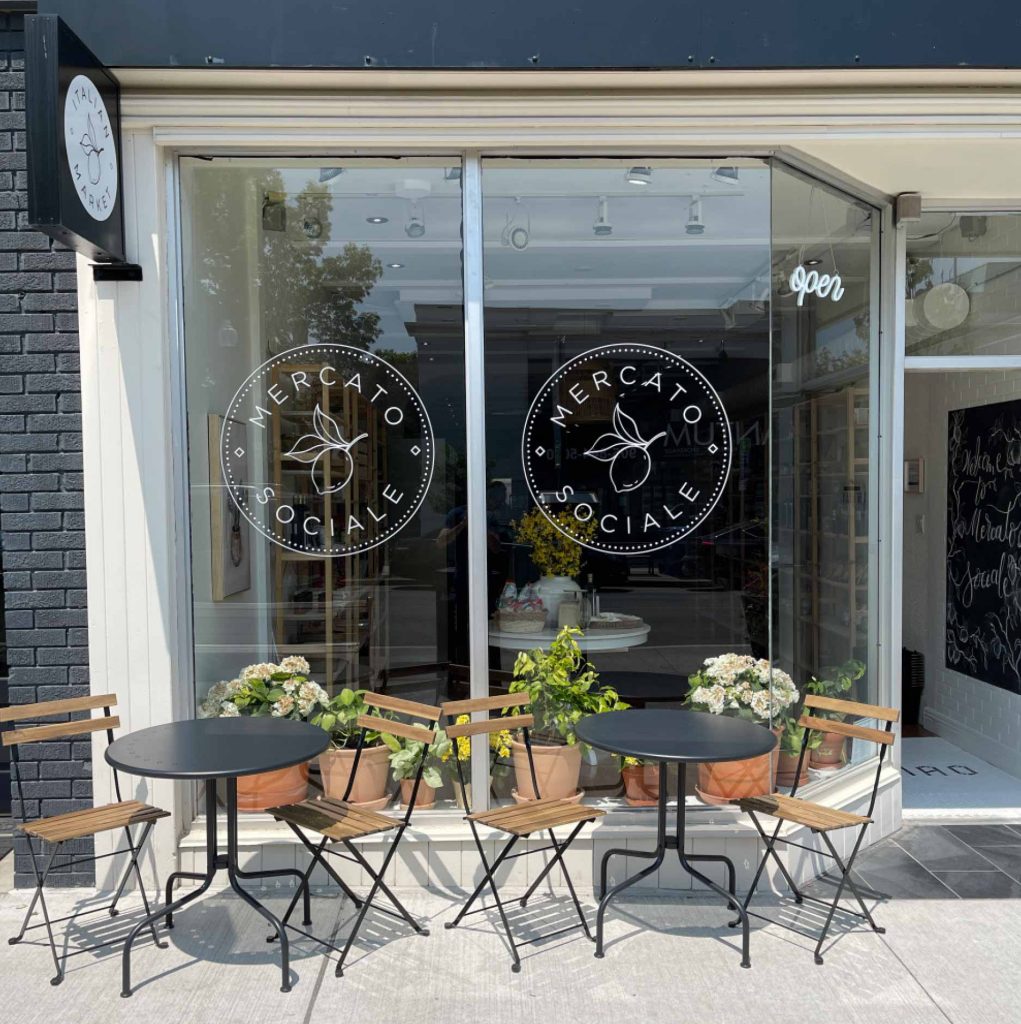 Al fresco dining is back with 30+ Downtown Oakville patios
From brunch with friends to date night, Downtown Oakville's collection of idyllic patios offers the perfect setting for outdoor dining. Take your pick from chic, trendy spots to intimate and cozy nooks. The downtown has a patio that caters to every mood and occasion. Check out the Downtown Patio Guide at oakvilledowntown.com/patio-guide for a complete listing.
Ready, set, summer!
With a menu of tempting events, budding new businesses, and stunning patios, Downtown Oakville promises an unforgettable summer experience. Whatever your preferences, this bustling downtown hub has something for everyone. It's time to catch the summer vibe, gather your friends or loved ones and make your way to Downtown Oakville. You'll surely be back for seconds!