Much like a piece of music can start with just a few simple notes and build towards an exciting crescendo, the Oakville Symphony began small and grew to something grand. This year mark's their 50th anniversary.
The Oakville Symphony began with 25 musicians, and now has over 80 volunteer musicians plus 11 professionals providing leadership and direction. "We (also) have two original founding members of the orchestra who still play with us – Jean Grieve (cello) and Paul Lancaster (oboe)," says Anna Hewitt, Co-Chair of the Oakville Symphony Board of Directors. Ken Hollier was the founding conductor who sadly passed away during a concert in 1973. "He was known to be a funny, enthusiastic, passionate musician," Hewitt says. "The orchestra vowed to keep going in his honour. He really inspired a lot of musicians to keep going and his widow is still a great supporter."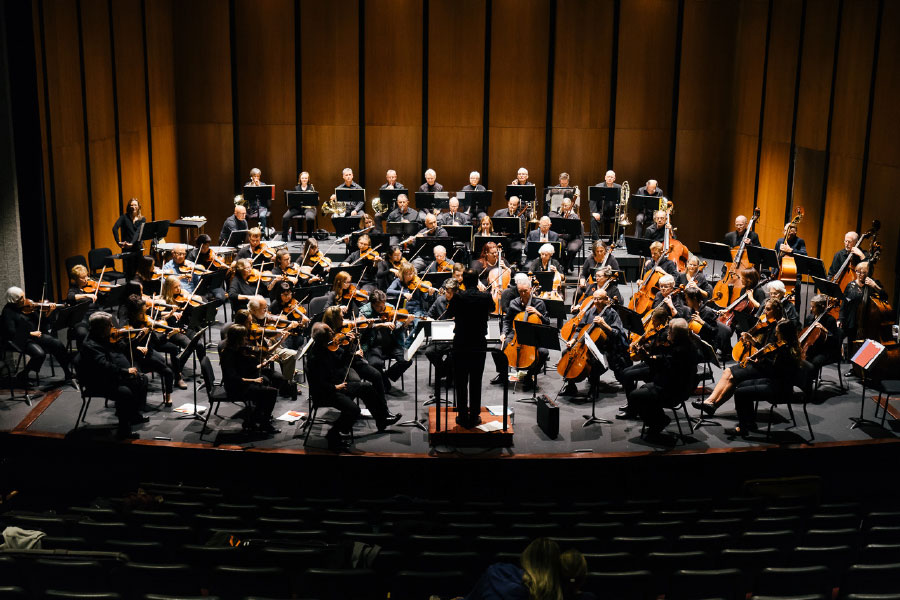 As well as playing countless performances over the last 50 years, the symphony has many community outreach programs in place. One example is the Young Artist Program.
Auditions take place each June, and "this year we have 10 high school students who play with the symphony for the year," notes Hewitt. "They bring an energy to the symphony which is great. They also benefit from being mentored by the professionals and the senior musicians. When you look at the stage, you see a huge range in ages. It's pretty cool."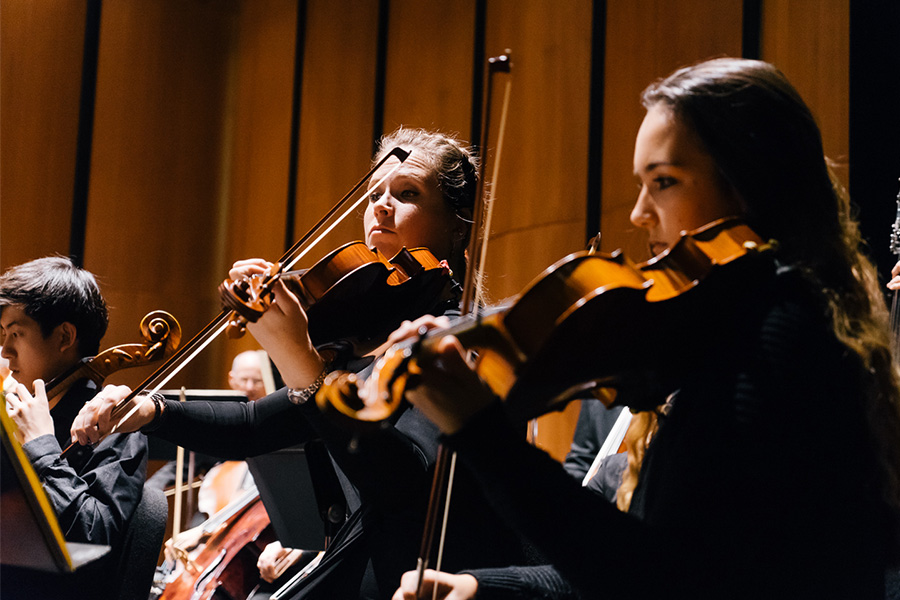 Other examples of the orchestra's presence in the community include the annual Young People's Concert, participation at festivals and culture days, as well as performances in schools and some mini concerts that are held in the lobby of the Oakville Centre for the Performing Arts. This year, Hewitt says – thanks to some new sponsors – they'll be able to perform at the Oakville Hospital and some seniors' homes.
Today the Oakville Symphony is thriving. Under the inspired leadership of Maestro Roberto De Clara, it continues to present exciting and challenging programs for its audiences each season. Music is truly a universal language, and Hewitt notes that "the fact that it's inclusive to everybody is great. It adds to the cultural fabric of the community."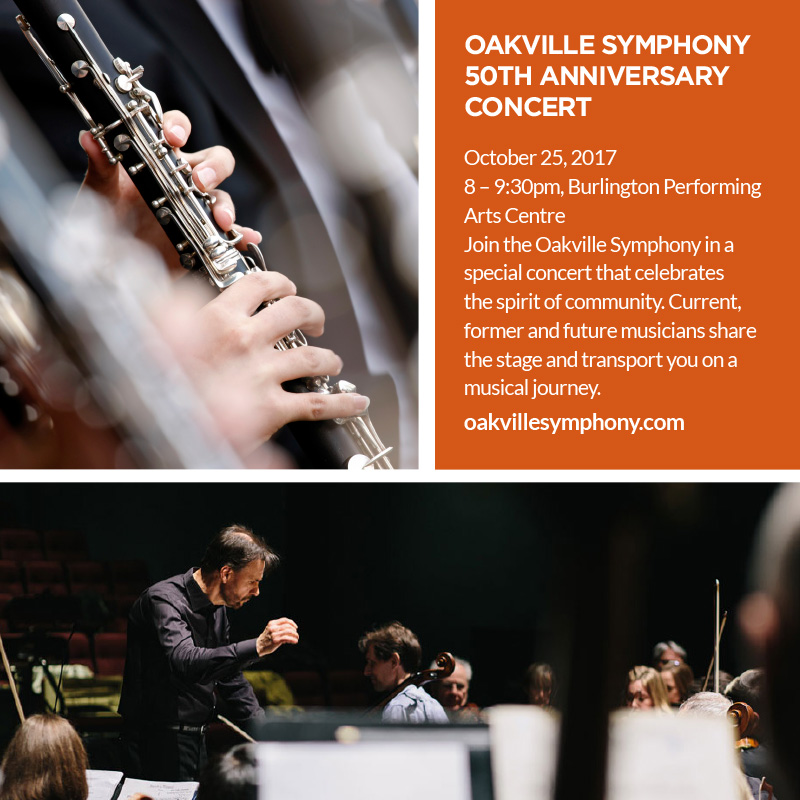 In addition to The Oakville Symphony Orchestra, there are several other orchestras in Hamilton, Burlington and Mississauga that enable you to enjoy an evening or afternoon of classical music close to home.
Symphony on the Bay, Burlington
Season: October 29 – May 13, 2018
The Symphony on the Bay began in 1973 as the McMaster Symphony Orchestra, left the university to become Symphony Hamilton in 1988, and rebranded as Symphony on the Bay in 2011 to reflect their role in the wider Hamilton-Burlington community. The current season lineup includes German Masters, Christmas classics, a crowd-pleasing Pops concert, Mendelssohn's A Midsummer Night's Dream and Canadian composer Louis Applebaum's Three Stratford Fanfares, and more.
symphonyonthebay.ca
Oakville Chamber Orchestra

Season: October 21 – May 6, 2018
For over 30 years now, the Oakville Chamber Orchestra (OCO) has presented ensemble music featuring favourite classics, contemporary music, and rare gems in intimate settings. This season's lineup includes the magic of Mozart, Youth Concerto Competitions and more.
oakvillechamber.org
The Hamilton Philharmonic Orchestra
Season: September 23 – May 12, 2018
Reconnect with old classics from Beethoven and Haydn, replenish the senses with a celebration of Russian composers and revive musical passion with a tribute to West Side Story composer Leonard Bernstein. 9 performances in the 2017/18 Main Stage Series.
hpo.org
The Mississauga Symphony Orchestra
Season: October 14 – May 26, 2018
The Mississauga Symphony Orchestra was founded in 1972 as the Mississauga Symphonic Association, an amateur community ensemble. Based out of Hammerson Hall, a world-class theatre at the heart of Mississauga's Living Arts Centre, and offering entertaining and increasingly sophisticated programs.
mississaugasymphony.ca
by Becky Dumais
Local Links
Oakville Symphony Orchestra
oakvillesymphony.com
Symphony on the Bay
symphonyonthebay.ca
Oakville Chamber Orchestra
oakvillechamber.org
The Hamilton Philharmonic Orchestra
hpo.org
The Mississauga Symphony Orchestra
mississaugasymphony.ca