Just the sheer number of cideries cropping up each year should inicate that if you haven't tried Ontario cider recently (or since there was only one option on the menu), it's time. Local cider houses are branching out and experimenting with new ingredients. They can be sweet, dry, tart and bubbly – complex drinks that offer refreshment and a range of flavours. You can experience tastings at an independent cider house, at home, or in restaurants that serve Ontario craft cider.
Nearly a decade ago there was one sole cidery in Ontario. Now, according to the Ontario Craft Cider Association (OCCA), there are 27 and the number is growing each year. Despite its long history throughout the world, it's making a comeback again in North America. "This allows a lot of room for experimentation and the development of new styles, as well as refining traditional methods to evolve the industry in North America," says Matt Speight, owner of 26 Acre Cider Co., in Pelham.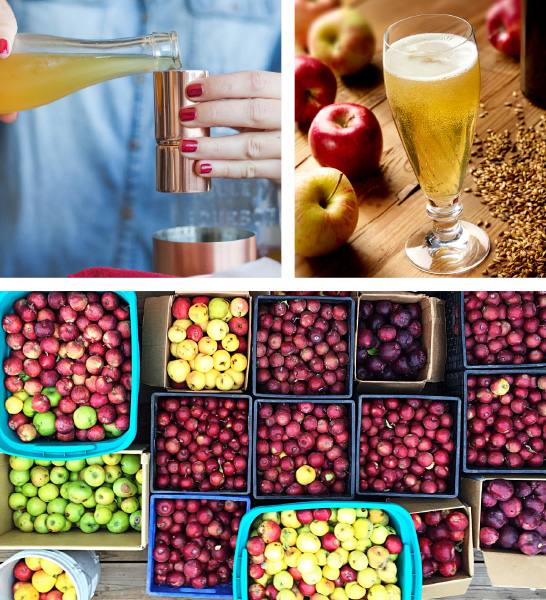 Embracing techniques from the wine-making industry, Chris Haworth, owner operator of West Avenue Cider in Freelton, experiments with aging some of his ciders in bourbon and tequila barrels. At Revel Cider in Guelph, they use Chardonnay barrels and spent gin botanicals from Dillon's Distillery to give some of their ciders an infusion of spice, citrus and vanilla. "There's a lot of experimentation now with herbs and spices and different foods," says Haworth. "Basically anything you can get your hands on." 
The key to a good cider is the foundation, regardless of whether it's infused with lavender, maple syrup or delicious Ontario peaches. "You have to start with a good base. You can make cider out of any type of apple, but if it eats well out of your hand it doesn't make good cider," explains Haworth. "The bitter, tart apples add different components and complexities. Golden russet is a great Ontario apple, as is northern spy. Once you've got that great base cider, you can adjust it with different (ingredients)."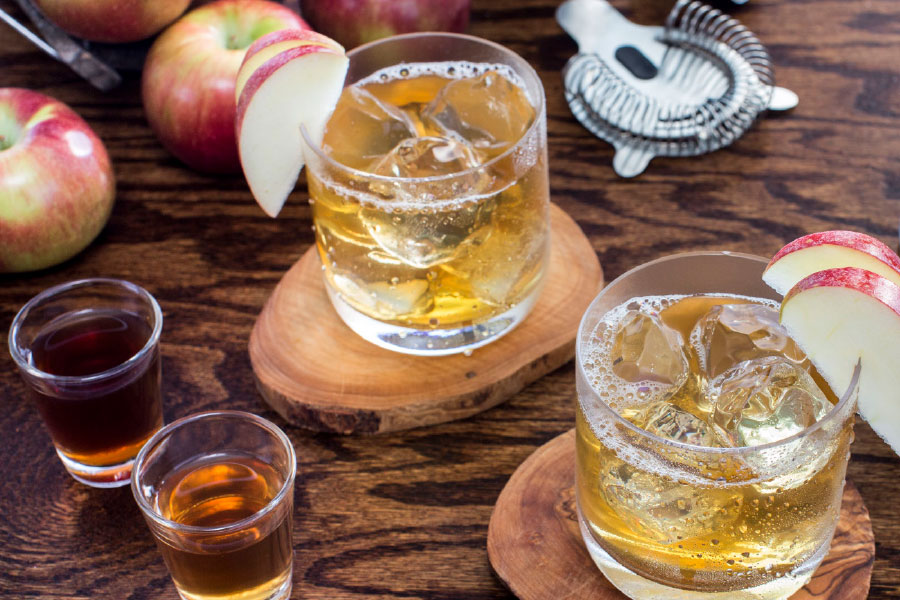 Cider isn't just for summer – not when other seasonal produce can be added to a recipe. "The industry itself continues to grow as consumers are consistently looking to try something new," says Speight. Watch for West Avenue Cider's fall "Smash me up Butternut", made with heritage apples and co-fermented with roasted butternut squash; and "Scrumpkin", fermented with wild yeast and pumpkin. Speight plans to release a small batch of ice cider, as well as using a few locally grown fruits to give their ciders deeper, richer and more complex flavours this winter. "Aside from that, we believe all ciders are a wonderful choice for a winter warmer."
While the kids are looking forward to Halloween candy, we'll be thinking of sipping our ciders on the patio or by the fire. We'll also be giving thanks to the local farmers, growers and makers who are making the most of Ontario's apples.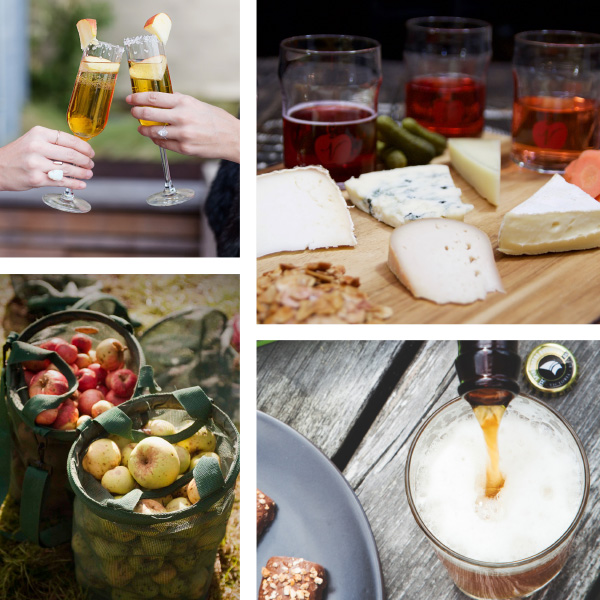 Sips &Tips  |  Cider Food Pairing
Perry
Made from pears, and is light, fruity, crisp and medium sweet. People mention notes of lychee, grape, almond and of course pears. Pairs well with: chicken, fish, olive oil-based pasta dishes, pulled pork or soft cheese such as Camembert or Brie.
Sparkling Cider
Can be varied in flavour, often features sweetness (caramel, orange) and spicy notes (cinnamon, nutmeg). Flavour also depends on time of pressing, fermentation methods and age. Pairs well with: cheddar cheese, pork chops, butternut squash, roasted vegetables, poultry (crisp, skin on). OCCA says if you're pairing with cheese and the alcohol content is less than 5%, choose mild cheeses. Higher alcohol content ciders are best with strong, more pronounced flavoured cheeses.
Iced Cider
Not to be outshone by icewine, iced cider is made using naturally frozen apples in winter. This gives them a higher brix (sugar) concentration. The concentrated juice is fermented, yielding a very sweet, rich beverage. Pairs well with: foie gras, bacon, strong cheeses, blue cheese or cheesecake.
by Becky Dumais
Local Links
West Avenue Cider, Freelton
westavenue.ca
26 Acre Cider Co., Pelham
@26acrecider
Revel Cider, Guelph
revelcider.ca
Ontario Craft Cider Association
ontariocraftcider.com