The buds have sprouted, the bees are buzzing, and it's time for a spring adventure! Reconnect with your community, grab your family for a day trip, or send the kids out to play, learn, and explore. Your local art galleries and museums are a great place to bring the whole family! Discover new and engaging programs and activities (and say hello to friendly staff). 
Let's see What's Hatching at the Oakville Museum
Any time of year, Oakville Museum invites you for a fun and fast-paced tour of the beautiful Erchless Estate. Investigate this unique historic home and learn about Oakville's founding family. Or head over to the Museum's gallery at Queen Elizabeth Park Community & Cultural Centre to check out Read Me a Story: Fables and Fairytales and enjoy a whimsical look at fables and fairytales from a long, long time ago. 
Children's programs at the Oakville Museum encourage kids to find inspiration in a historic setting, and include unique activities, challenges, and crafts. The Tots and Pots Program (May 26 & June 2) offers seed planting, pot decorating, and flower-making crafts! It's a perfect way to introduce young children to gardening at the historic Erchless Gardens. 
Summer Camps at the Oakville Museum (running weekly in July and August) are filled with excitement and adventure! Themes include Museum Mystery, Take Part Museum Art, Museum Summer Fun, Where Science Meets Art, Museum Material World, Wonders of Erchless Gardens, Explore Oakville, and Tales from Long Ago.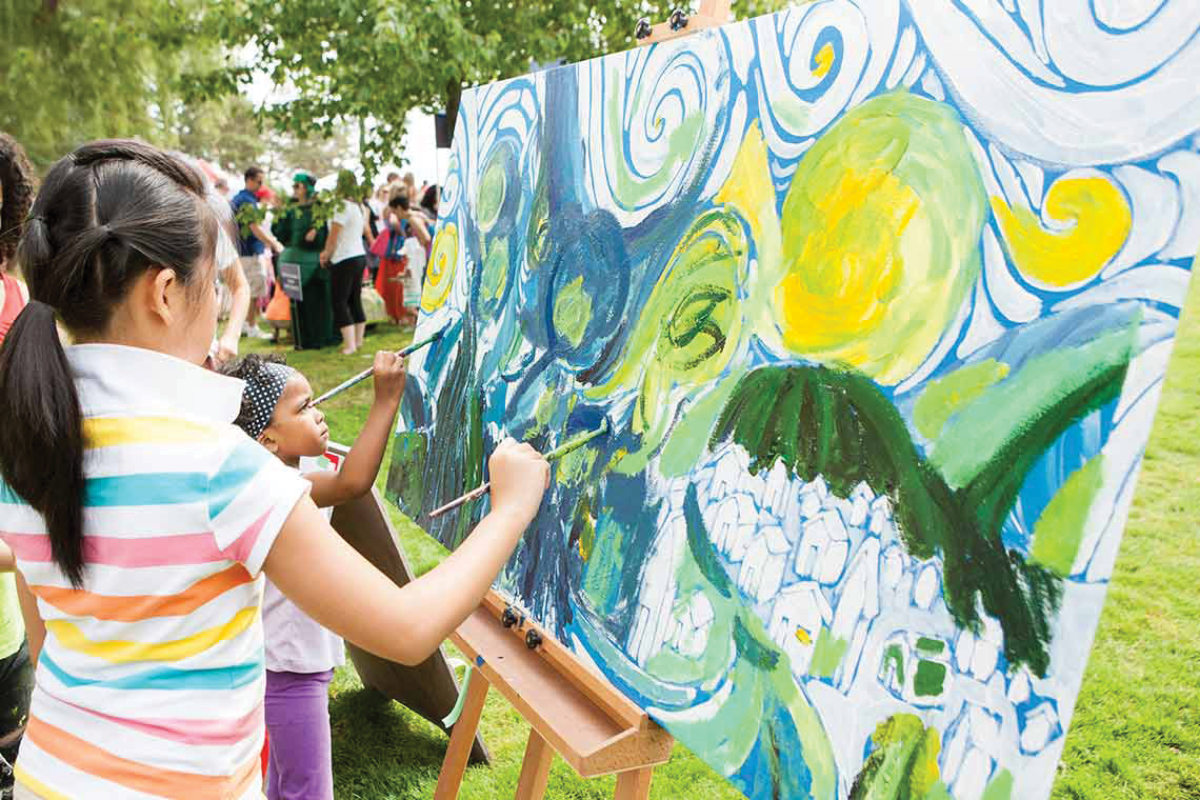 Catch some Spring Fever at the Museums of Burlington
The Joseph Brant Museum invites everyone to visit the Children's Discovery Gallery any time of year – a specially designed, hands-on, interactive space for kids to explore, discover and have fun. Don't miss True or False? This fun, interactive science exhibition invites visitors to use their critical senses to examine three principal categories of information: nature and animals, humans and food, and science and technology – on until May 21. 
Toddler Days (March 25 to May 20) is back this year, and kids can join in for a variety of themed days: On the Farm, Wild West, Flower Power, Ice Cream Social, A Bug's Life, Mother's Day, Spring Days, or Arctic Animals. 
P.A Day Camp (June 6) welcomes kids to the Big Top Circus! Join in and clown around with balloon animals, juggling, and even ventriloquism! Summer Camps at Joseph Brant Museum explore themes including Extreme Planet, Holiday Extravaganza, and Movie Mayhem!  
Each week includes special activities, crafts, and events. 
Hop on over to Ireland House
Ireland House is looking to re-open in the spring with some newly sprouted programs! Keep an eye on the Museums of Burlington website for details. The Culinary Kids Club provides a fun way for children to explore cooking methods in a hands-on, historic environment. The recipes for each session are based on a monthly theme, and include chocolate creations, focus on fresh fruits and vegetables, and pastry perfections! Summer Camps at Ireland House have themes that change weekly and include Medieval Times, Ancient Civilizations, Children's Classics, and Culinary Kids. 
Let the Sunshine in at Oakville Galleries
Get outside with the Oakville Galleries and attend a Children's Plein Air Workshop (May 22). Kids will be inspired by the natural beauty of the lake, trees, and flowers in Gairloch Gardens. Stroll down with the whole gang for a Family Art Workshop on April 24, 1:00 pm- 2:30 pm, or June 12, 1:00 pm – 2:30 pm. Celebrate the spring and express your inner artist! These workshops are free, but pre-registration is required. Summer Camps at the Oakville Galleries will keep kids inspired while school's out! Kids can stretch their thinking while having a blast making art.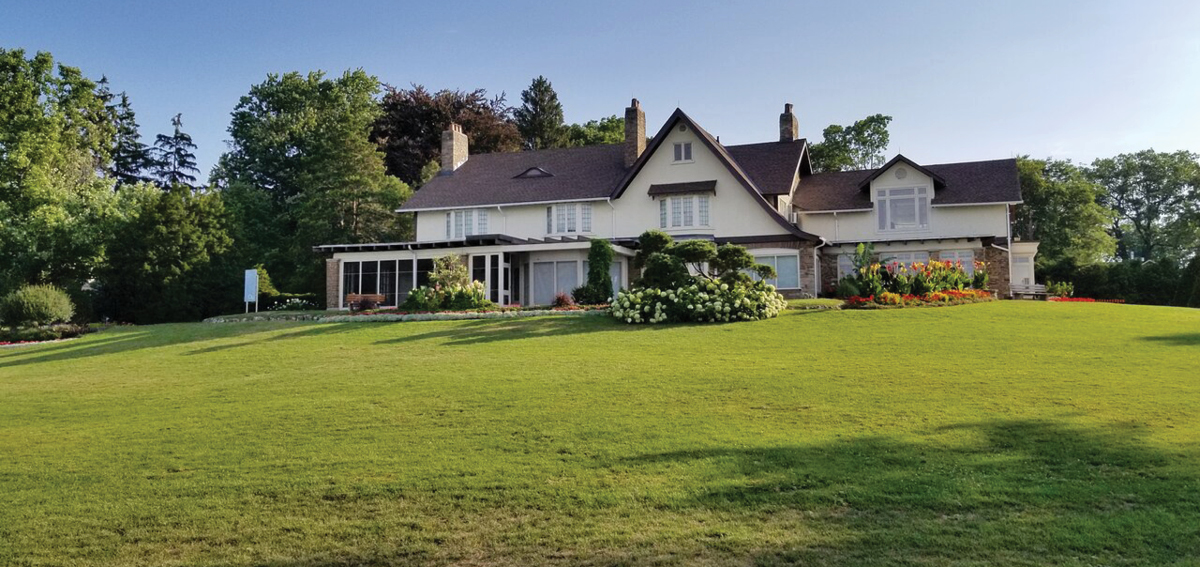 The Art Gallery of Burlington brings Spring Celebrations!
The Art Gallery of Burlington is a place for creators, cultures, and communities to come together! Current exhibits include Erdem Taşdelen: The Characters, Act III and Joanna Strong: Constellations. Open Family Studio programs allow visitors to explore objects, voices, and sounds through fun art projects. Weekly themes cover ideas such as Characters and Constellations and Cityscapes in Perspective. 
The Art Gallery of Burlington programs mix art, crafts, and technology! Explore how art, ceramics, light, and sound can inspire personal creations. Spend time in both the clay studio and art studio for a dynamic experience!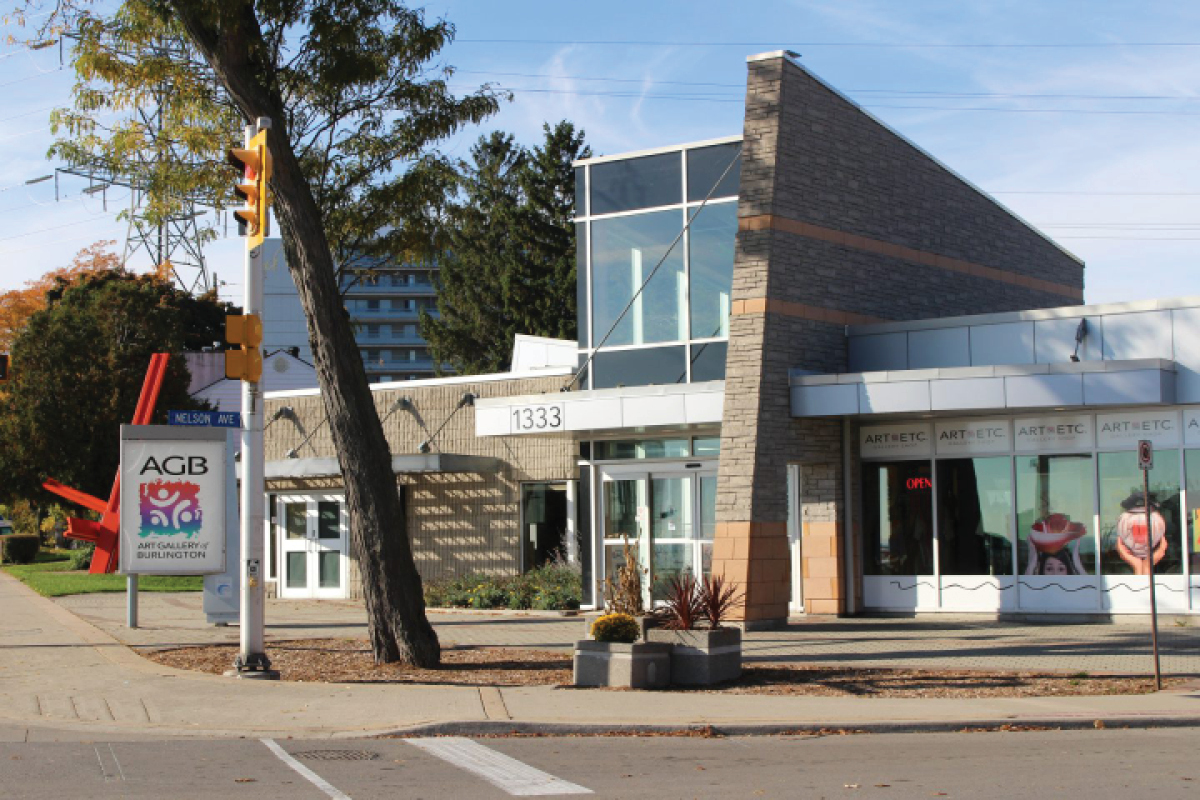 Local Links
The Oakville Museum: oakville.ca/museum
Museums of Burlington: museumsofburlington.ca
Oakville Galleries: http://oakvillegalleries.com
The Art Gallery of Burlington: agb.life