With an abundance of colourful lights and family celebrations, the holidays have officially arrived – all 12 of them. That's right. Within the month of December, there are over 12 celebrated religious holidays. And while they're all different in their own unique way, many share a common theme centred around food, family, and of course, gifts. Whether you're leaving a stocking by the chimney for Santa, a wooden shoe out for Sinterklaas, or celebrating one of the many other holidays, you can never go wrong with adding a sweet treat.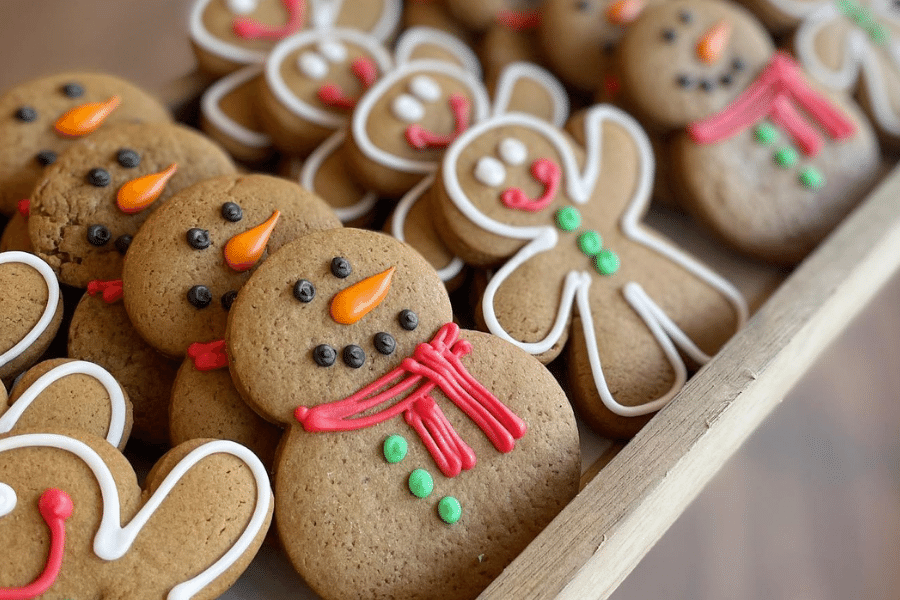 Get Baking!
Baking cookies is a holiday tradition my family started just a few years ago. We gather in the kitchen, make a giant mess, burn cookies, and then hand them out to the neighbours. It's a treat. Thankfully, Christy's Gourmet Gifts has fresh, homemade dough, making it easier for my three little chefs to bake from scratch. We love the sugar cookie and gingerbread mix – and since it comes already as a dough, we simply create holiday shapes with our cookie cutters and bake!
And if that's even too much, The Sweetest Thing in Oakville creates holiday cookie decorating kits. Each kit contains six cookies, two piping bags of icing, and two sprinkle pods.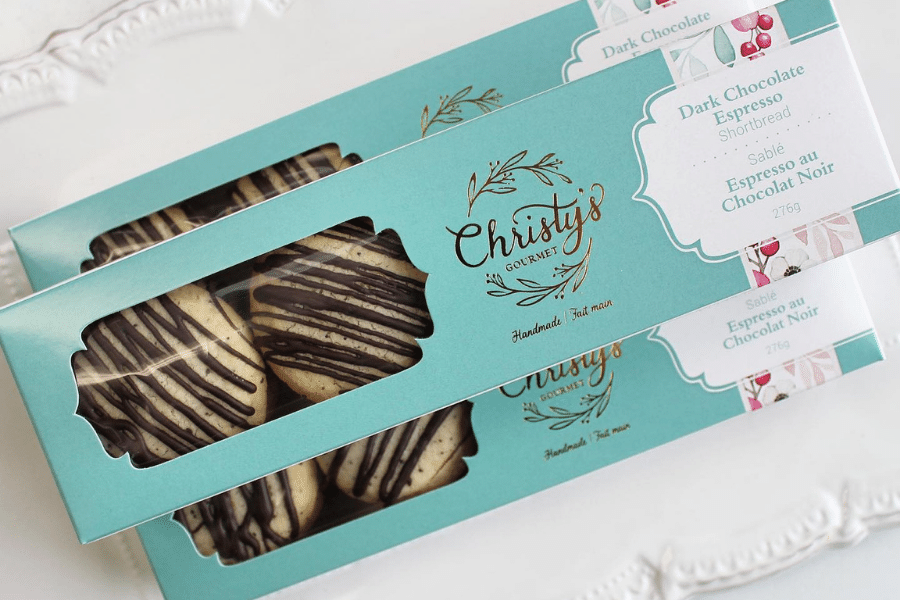 Something to Sip On
Whether you're at home or out on the town, hot chocolate – with a festive twist – seems to be the drink of choice this time of year. Lola Choco Bar and Sweethouse in Downtown Burlington is famous for its drinking chocolate. Made with coconut and 100% dark Ecuadorian chocolate, this smooth, warm chocolate drink is a local favourite. Back at home, hot chocolate bombs are all the rage. Filled with cocoa mix, marshmallows, sprinkles, and other edible baubles, they are a truly over-the-top way to level up your cocoa game. Once plopped inside a mug full of warm milk, the bombs open up, revealing the goodies inside and creating a decadent cup of hot cocoa once stirred together. Grab a box of seasonal flavours at Sweet! Bakery Oakville in Bronte.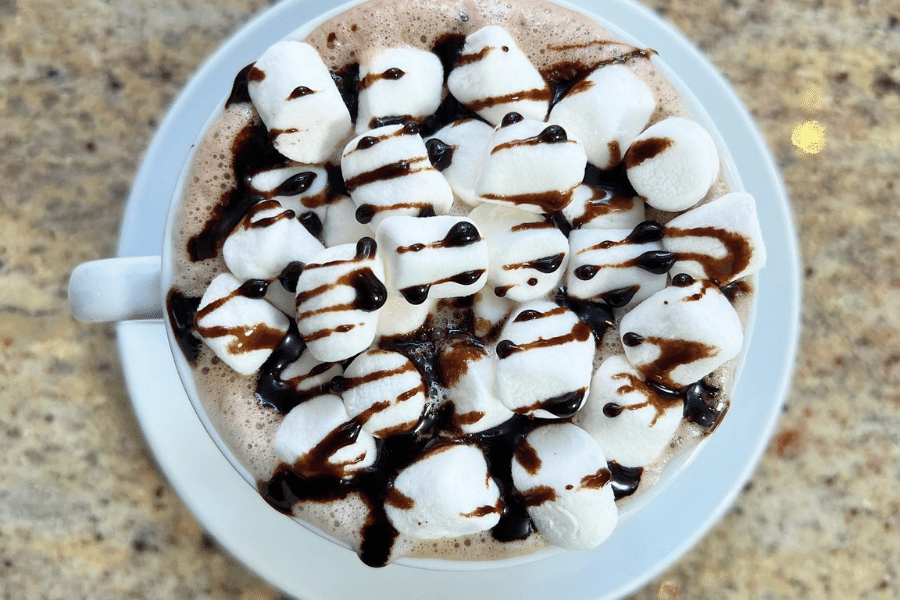 Tiny +Thoughtful Gifts
For stockings, wooden shoes, or Hanukah gifts, smaller treats such as candies or chocolates can be a perfect fit. The Organic House in Oakville, owned by a mother-daughter duo, handcrafts organic, vegan, gluten-free, dairy-free, fair-trade, and kosher chocolate bars. These bars meet nearly every dietary restriction, and since they're also kosher, they're the perfect gift for Jewish friends, family, or hosts. A Chocolate Lab, also in Oakville, has a large selection of chocolates and handcrafted treats (specifically involving Oreos) perfect for the holidays. They have chocolate-covered Oreo Christmas trees, chocolate-dipped Oreo mints, along with chocolate-covered Oreos that look like ornaments. These items make great stocking stuffers for
any age.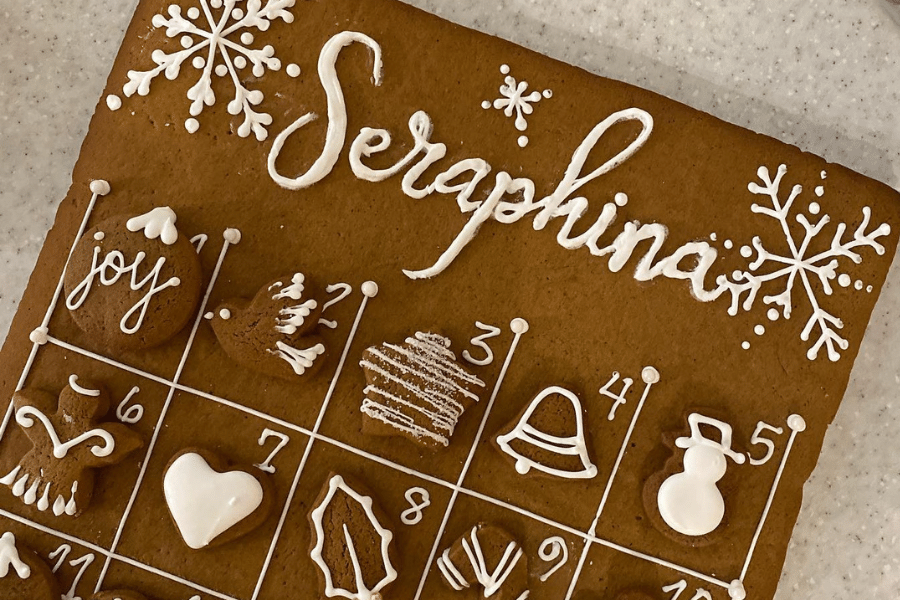 Let Them Have Cake
The Yule Log, Chocolate Swiss Roll, and Fruit Cake all peak during the holiday season, but other cultures bring a little something extra to the dessert table. Sweet potato pie and coconut pie are traditional desserts at this time of year for our friends celebrating Kwanzaa. That Pie Place in Burlington has a large selection of both fresh and frozen savoury and fruit pies. They can also accommodate customizations. And if you're not completely set on cake, why not try a beautifully decorated gingerbread house from Molly Cake? Available in small, medium, and large, these gingerbread houses make a beautiful hostess gift or dinner party centrepiece. The large house even comes with plug-in lights that shine through several delicious poured sugar window panes.
However you're celebrating this time of year, we hope you create some sweet memories.
By Anneliese Lawton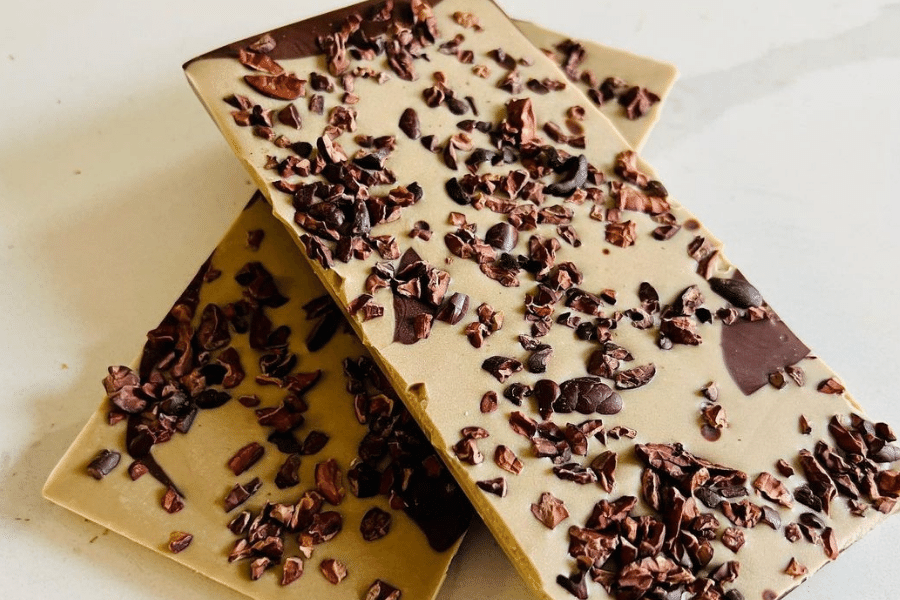 Local Links
The Sweetest Thing, Oakville
thesweetestthing.com
Molly Cake, Burlington
mollycake.ca
Sweet Bakery, Oakville
sweetbakery.ca
Christys Gourmet Gifts, Burlington
christysgourmetgifts.com
Lola Choco Bar, Burlington
lolachocobar.com
That Pie Place, Burlington
thatpieplace.com
The Organic House, Oakville
theorganichouse.ca
A Chocolate Lab, Oakville
achocolatelab.com