…Looking for some fun Fall-inspired activities to enjoy with your friends and family in the Halton region?
Well, we've compiled a list of some of the best places to visit to celebrate the Autumn harvest season and even Halloween! As a bonus, you'll be supporting local.
Apples, Pumpkins…It's Pickin' Season!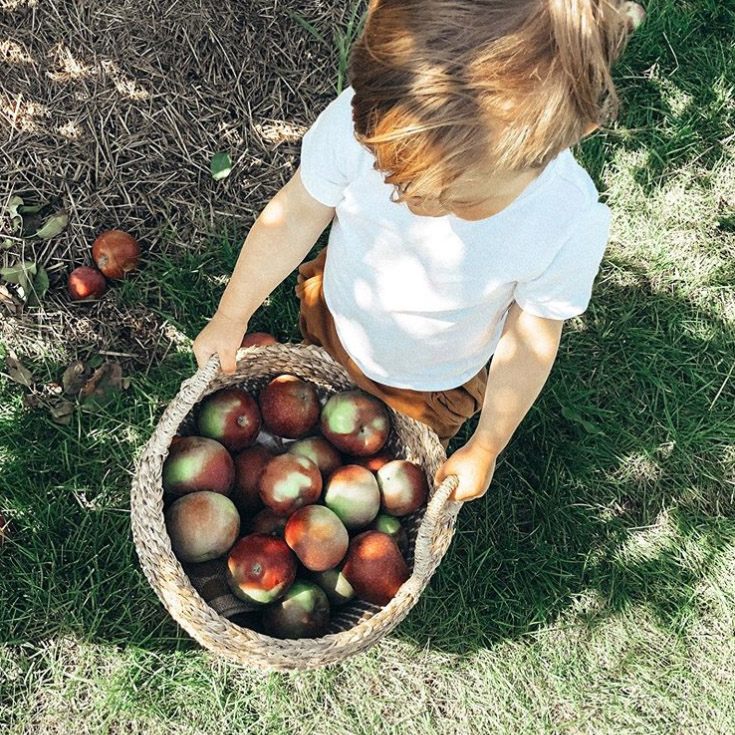 Chudleighs Farm 
9528 Regional Road 25, Georgetown, Halton Hills
September through October
Located in Halton Hills, Chudleighs Farm has been serving the area for more than 50 years and it's become an annual tradition for people to visit Chudleighs for apple picking and other fun Fall activities at the farm. During harvest season from September through October, guests are invited to pick from 22 varieties of apples across the farm's 60 acres. Along with apple picking, there's lots more to explore, including: scenic tractor wagon rides by the Niagara Escarpment, visits with the farm animals, treks down the farm's nature trails, and a hay bale playground for both the young and the young at heart!
https://www.chudleighs.com/
Andrew's Scenic Acres
9365 10th Sideroad, Milton
With acres upon acres of pumpkins, in every shape, size and colour, you're sure to find the perfect pumpkin at Andrew's Scenic Acres! You'll find jack-o'-lanterns, pie pumpkins, miniature, warty white, green and grey pumpkins. Also, you won't want to leave without trying Andrews' seasonal pumpkin ice cream and their one-of-a-kind pumpkin wine from their on-site winery!
https://www.andrewsscenicacres.com/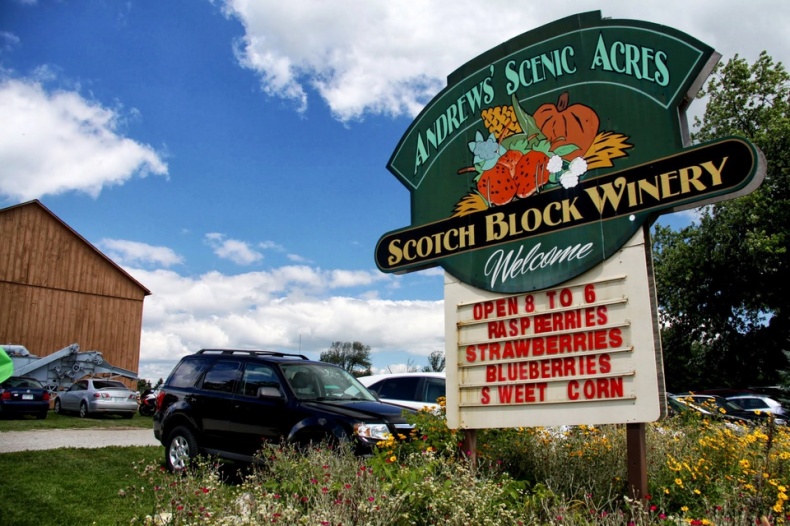 Springridge Farm
7256 Bell School Line, Milton
While U-Pick isn't an option at Springridge this Fall, the farm welcomes anyone to stop by and purchase fresh produce that's already been picked and is ready to bring home! Visitors can choose from three options to pick up their farm-fresh produce, including: visiting the Barn Market or the brand-new Front Porch Servery, or ordering online for barnside pick-up! Along with the produce (including apples, pumpkins, gourds, corn), visitors can pick up freshly-baked goods, lunch items, or even find a beautiful collection of locally-made gifts (fashion, jewellery, accessories, home decor) at the loft boutique inside the Barn Market.
https://www.springridgefarm.com/
Stonehaven Farms
7388 Guelph Line, Campbellville
Stonehaven's market reopens on September 19 for the Falls season, offering a variety of farm-fresh and gourmet food items, baked goods, and unique gifts made by local artisans. Stonehaven has pre-picked pumpkins for purchase, or visitors are invited to purchase a ticket if they'd like to pick their own. https://www.stonehavenfarms.com/
Souptogo
573 Parkside Drive, Waterdown
This lovely farm in the Village of Waterdown (within the Greater Hamilton Area) welcomes visitors to pick that perfect pumpkin, enjoy family photos with Fall-themed decor, and visit the bakery where they can enjoy homemade treats (scones, breads, pies) and delicious homemade soups that range from Sweet Potato Apple Bacon to Chicken Pot Pie or Ham & Gouda (among a variety of other flavours that change on a daily basis). soup-to-go.ca
Get Lost! (In a Corn Maze)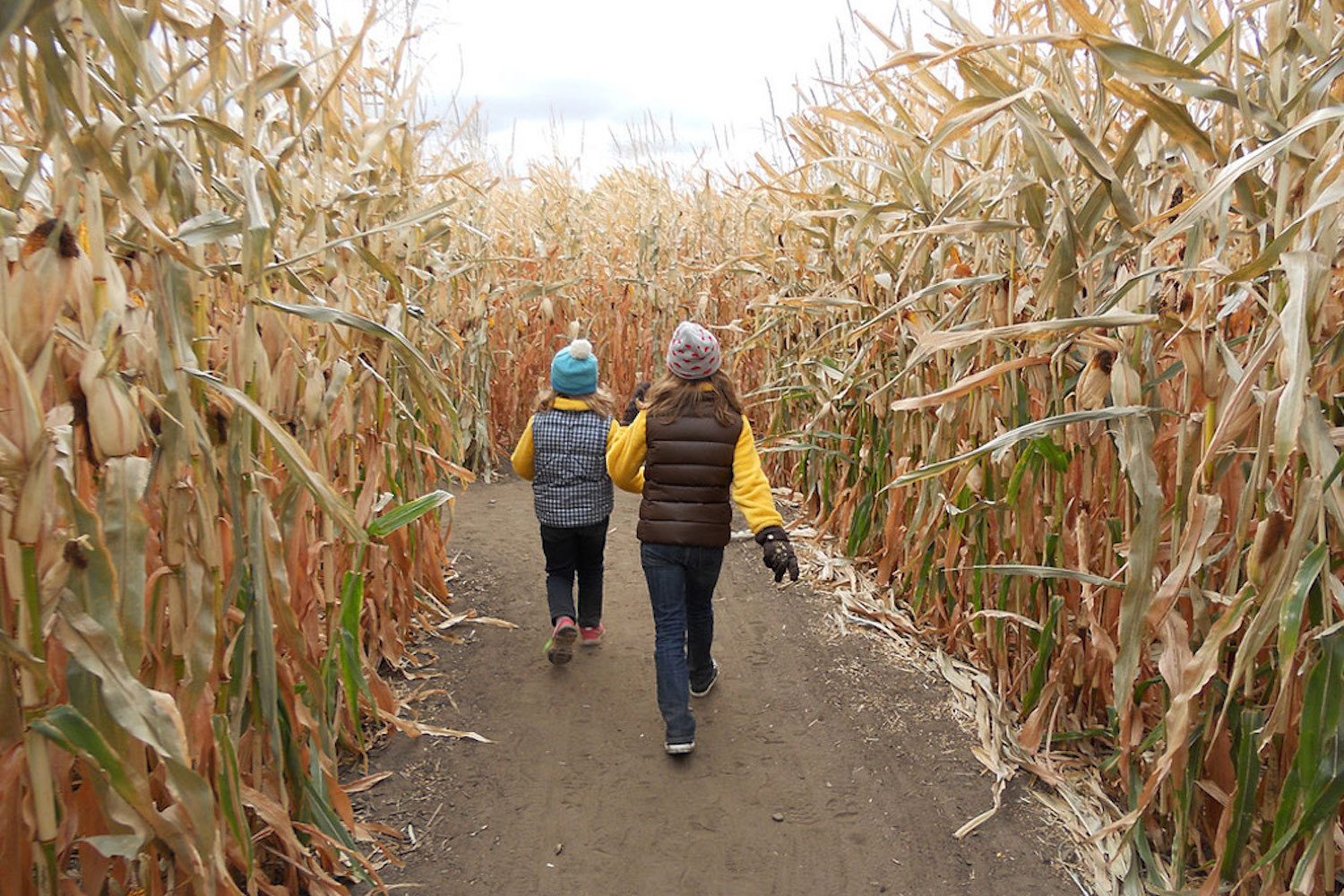 Andrew's Scenic Acres
9365 10th Sideroad, Milton
Along with their large pumpkin patch to get you stocked up for Halloween, you and your family can spend a whole fun-filled afternoon at Andrew's! There's several hay bale playgrounds for the kids (or young at heart!), a winery and market to pick up some pumpkin wine, produce and farm-fresh baked goods, and a corn maze to explore together (if you're feeling adventurous!).
https://www.andrewsscenicacres.com/
Stonehaven Farms
7388 Guelph Line, Campbellville
Stonehaven Farms invites you to get lost in their five-acre Giant Corn Maze and then be challenged to a game found within the maze. The Maze opens early September and runs continuously on weekends and Thanksgiving Monday for all visitors until the end of October. Weekday and Nightly adventures by flashlight (bring your own) are also available by pre-booking only, with a minimum charge applied for groups less than 20 people. Strollers/wagons are not recommended, and proper footwear is advised within the maze. For those seeking a full afternoon's worth of fun, they can book the 'Fall Fun All Inclusive Package', which includes the maze, along with unlimited wagon rides and the 'Strawhaven' Straw Bale area.
https://www.stonehavenfarms.com/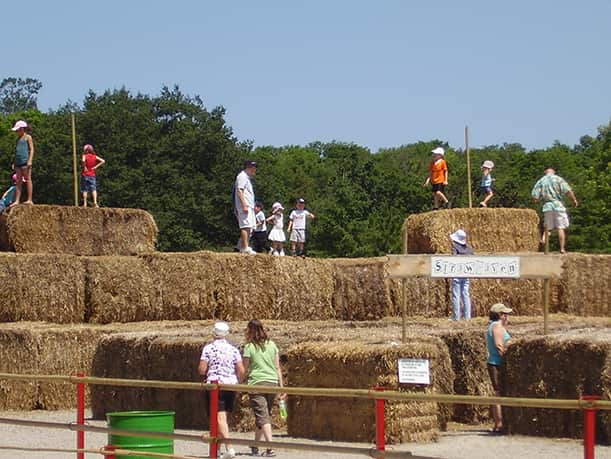 Boo! Have some Spooktacular Fun
Pumpkins After Dark: Drive-Thru Event
Country Heritage Park
8560 Tremaine Rd, Milton
September 18 to November 1 (Thursdays to Sundays starting after dark)
After selling out last year and receiving great reviews, Pumpkins After Dark is returning this Fall but will now take place as a drive-thru event! Fun with your family, friends or even alone, visitors will enjoy a 1.5 hour spooktacular drive through a 2.5 km loop in Milton's Country Heritage Park, lit up on either side by over 150 one-of-kind pumpkin sculptures. Visitors will also have the option to tune into the local radio station for a complete guided audio tour as they cruise along and marvel at the uniquely carved jack-o-lanterns. Tickets must be pre-purchased online, with a timed entry.
https://pumpkinsafterdark.com/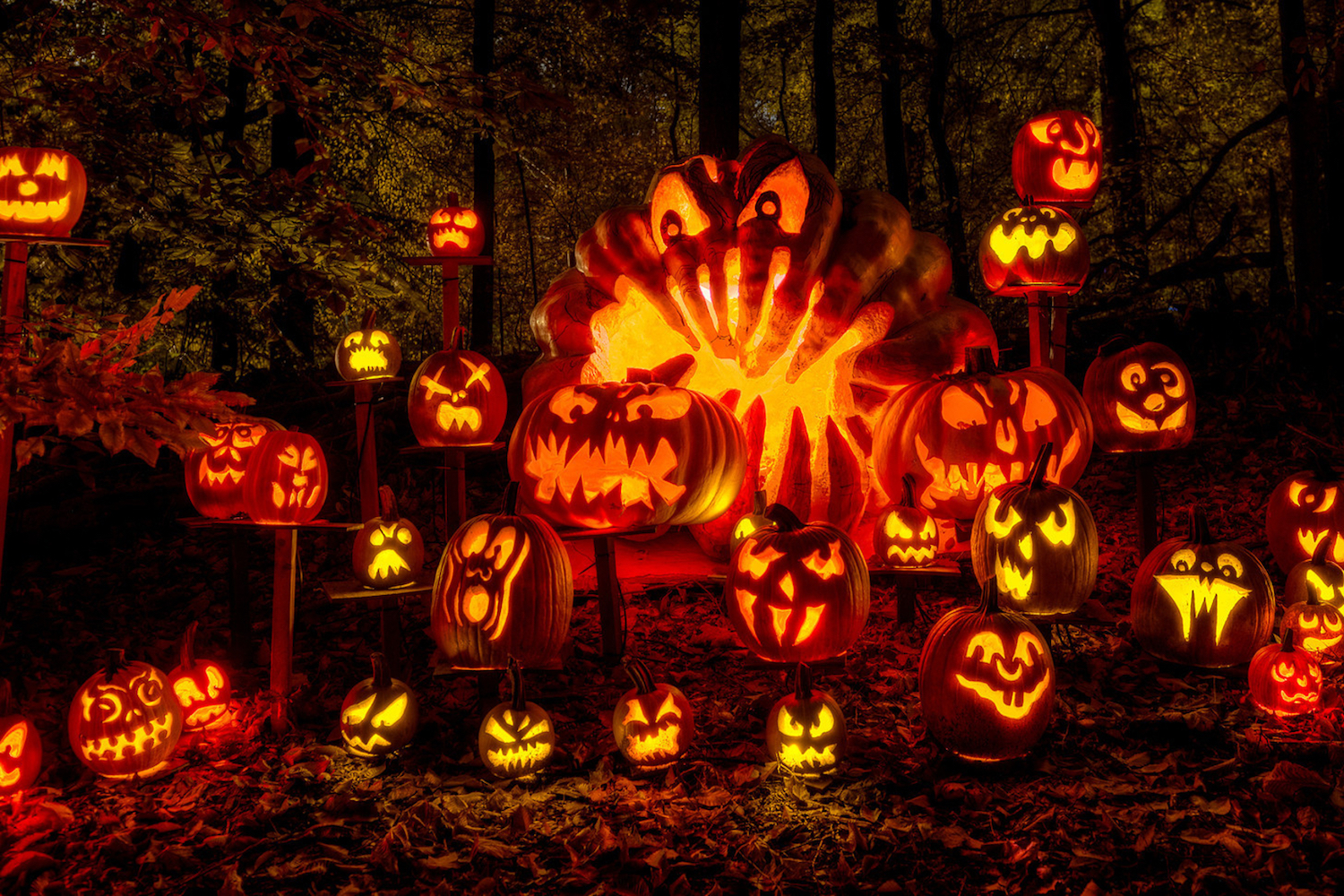 The Great Pumpkin Trail
680 Plains Rd W, Burlington
Friday October 23 and Saturday October 24
It's a magical evening on the Pumpkin Trail! Follow the candlelit glow of hundreds of jack-o-lanterns guiding your way through Hendrie Park, and along the South Bridle Trail. Encounter roaming entertainment and other special guests who are ready to share some cool facts about bats, spiders, and of course PUMPKINS! Don't miss the unique opportunity to take part in this family-friendly event celebrating the fall season. Don't forget your costume!
https://www.rbg.ca/events/the-great-pumpkin-trail/?on=2020-10-23
Trick or …. Trivia? Halloween Edition
Online, via the Royal Botanical Gardens
Wednesday October 28
The things that go bump in the night and make your hair stand on end are coming for you this October with RBG Virtual Trivia! Delve into the world of monsters, ghosts, creepy crawlies and freaky science as we explore all things Halloween! Be sure to join the RBG Team on Wednesday October 28 for a ghoulish good time! Questions will be presented through Zoom by the trivia host(s) and participants can enter their answers on Kahoot! through their mobile device. Pre-Registration is required to participate.
https://www.rbg.ca/events/virtual-trivia-night/?on=2020-09-23