While a trip to the library certainly means getting some new books, Oakville and Burlington libraries have much more to explore than racks of books. From indoor play structures to programs and toys, you can spend a whole day at the library and not be bored. We've rounded up some of the best libraries in the region for kids.
Burlington Public Library, Tansley Woods Branch 1996 Itabashi Way
Here's a place you could spend the entire day. The library is inside Tansley Woods Community Centre, home to a public pool and the "big blue water slide." You'll find a free indoor play area outside the library doors with a treehouse structure that looks out at the Centre's swimming pool. "The Treehouse," as it's often referred to, is perfect for toddlers and young kids to climb, slide, and burn off some energy. Tansley Woods Community Centre also houses a beautiful garden outside that you can access from the indoor playground with a picnic area perfect for taking a snack break. The library houses a small kid's section. There are no toys or activities available in the library itself, but the indoor playground makes the trip worthwhile for young kids. Behind the community centre is the Itabashi Garden – a beautiful Japanese garden to explore. There is also a fun trail into the woods and a playground a short distance away.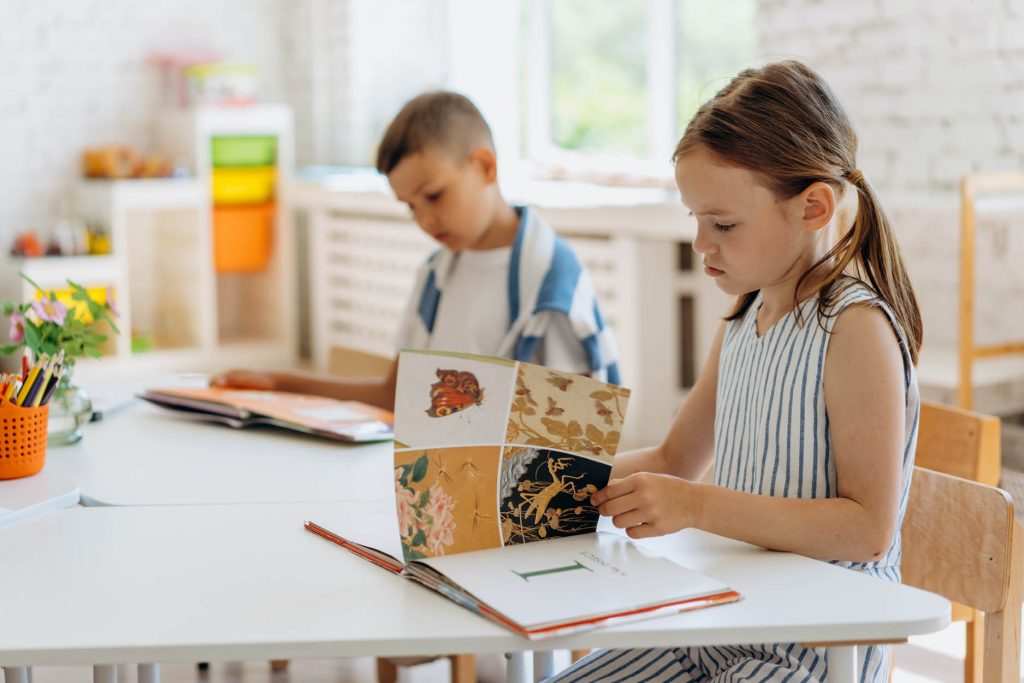 Burlington Public Library, Central Branch 2331 New Street, Burlington
Burlington's Central Library branch features a dedicated kid's area on the second floor. The play area features a giant wooden play structure with a big green slide perfect for burning off a little energy. Children will also love the train table and giant foam blocks on the floor. It's a great place to come and meet other kids while getting the wiggles out.
The rest of the floor features plenty of seating for adults to enjoy reading a book or doing a little work while the kids play. There are also several computers with games and some toys and wooden puzzles on tables around the floor and a craft table for kids feeling a little artistic. The Central Branch offers many programs for children of all ages, from family story times to STEM programs for older kids.
You can head outside the library for fun in Central Park's play structure on a nice day. The park has rubber flooring that the kids love to bounce on and is very toddler friendly.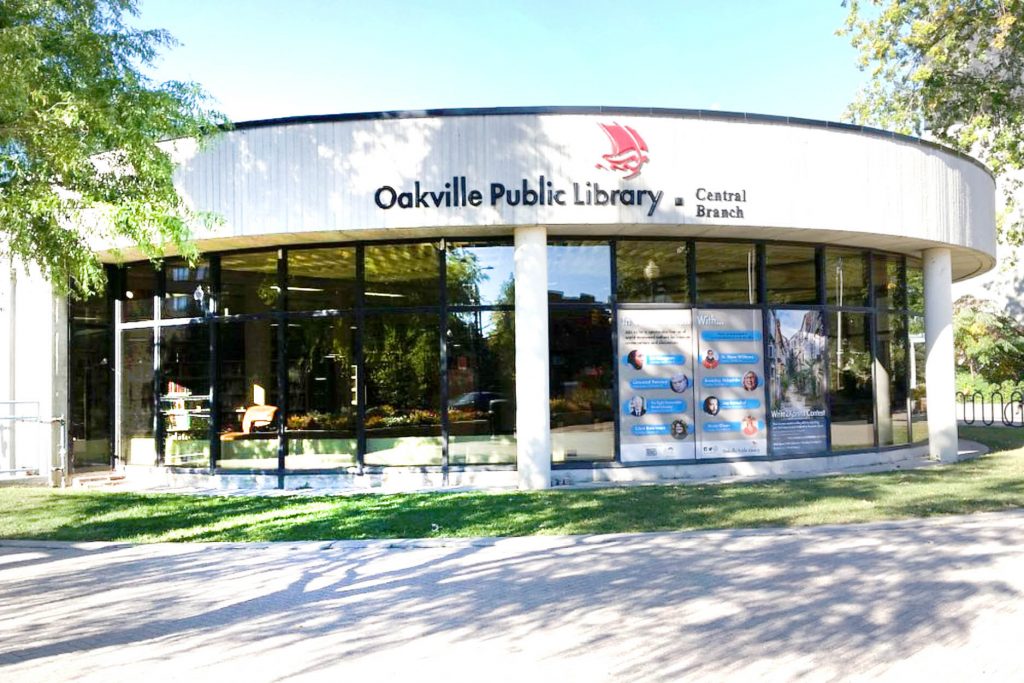 Oakville Public Library, Central Branch 120 Navy Street, Oakville
Located in Downtown Oakville, the Central Library is a bright, kidfriendly space with an entire floor dedicated to children's reading and play. There is no shortage of kid's books in this library, with lots of cute reading nooks for kids to curl up in with a few books. Many windows let in natural light, and a few comfy seating areas overlook the gardens. There's also a train table and several play stations with fun literacy activities.
Oakville Public Library, Glen Abbey Branch 1415 Third Line, Oakville
Oakville's Glen Abbey library recently underwent a renovation. There is a lovely outdoor patio off the kids' zone where you can enjoy a snack or picnic lunch. Glen Abbey library is also home to the Creation Zone, a space offering free access to maker technology. They also provide programs for school-age children who have an interest in creation. Families looking to explore and create using the Creation Zone technology can book an appointment for self-directed use or choose to work with the guidance of the Creation Specialist.
by Lisa Evans