It's no surprise that in today's high-tech world, parents seek STEAM learning opportunities to prepare their children for their future careers. STEAM (Science, Technology, Engineering, the Arts, and Mathematics) learning is hands-on and incredibly beneficial for children's development. Plus, the emphasis on creativity, innovation, problem-solving and critical thinking are skills that translate into just about any career path. STEAM programs empower children to be inquisitive, to ask questions, and explore and understand the world around them.
Oakville and Burlington have endless opportunities for children to test the limits of STEAM. Here are a few options to check out:
Virtual only, serving Burlington, Hamilton, Milton & surrounding area Un leash your child's potential with MakerKids, designed and created by industry professionals and makers! Offering award-winning coding, robotics, and Minecraft programs for children ages 6 to 13. Embedded in all MakerKids programs are lessons that help kids build confidence, resilience, social skills, and a positive relationship with technology. Makers will love designing their own video games, creating robotic inventions, designing, and experimenting. Some programs even expose kids to technologies used by industry professionals. MakerKids offers weekly group classes, private classes, camps, and birthday parties. Your little one can even join them in a free trial class!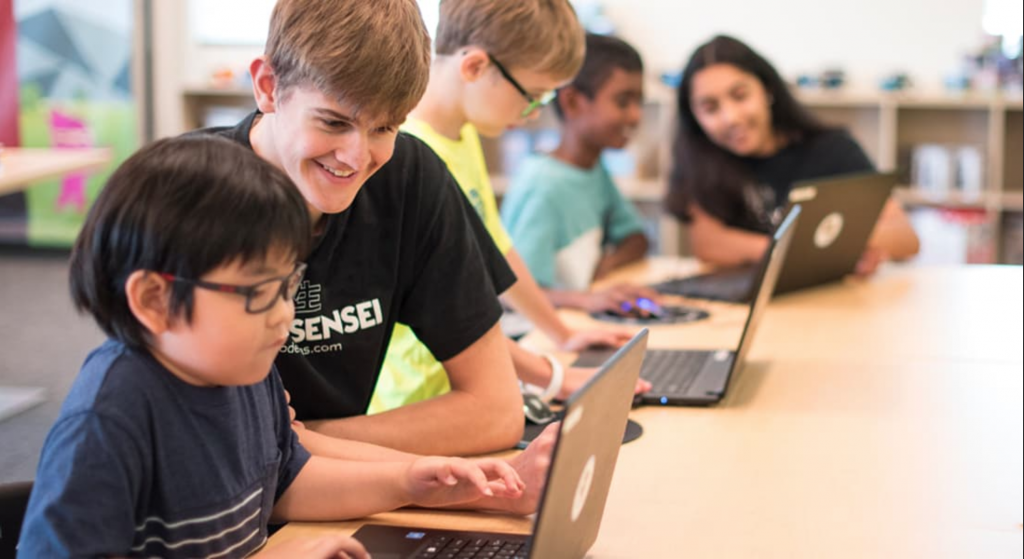 3410 Mainway ActivityPlex, Burlington • 2333 Taunton Road Unit 6, Oakville
Le arn to code while creating your own video game with Code Ninjas! With locations in Oakville and Burlington, Code Ninjas provides a safe, fun, and inspiring environment for children to gain problem-solving, critical thinking, and STEM skills. Their unique self-paced program is led by Code Senseis (mentors) as they guide children (ninjas) through their game-based curriculum. Kids will love building their own video games along with popular games like Roblox and Minecraft. As students complete their levels, they'll move through the martial-arts style belting system, beginning with a white belt and finishing with a black belt. Parents can book 1 to 2 hours sessions right on the Code Ninjas website.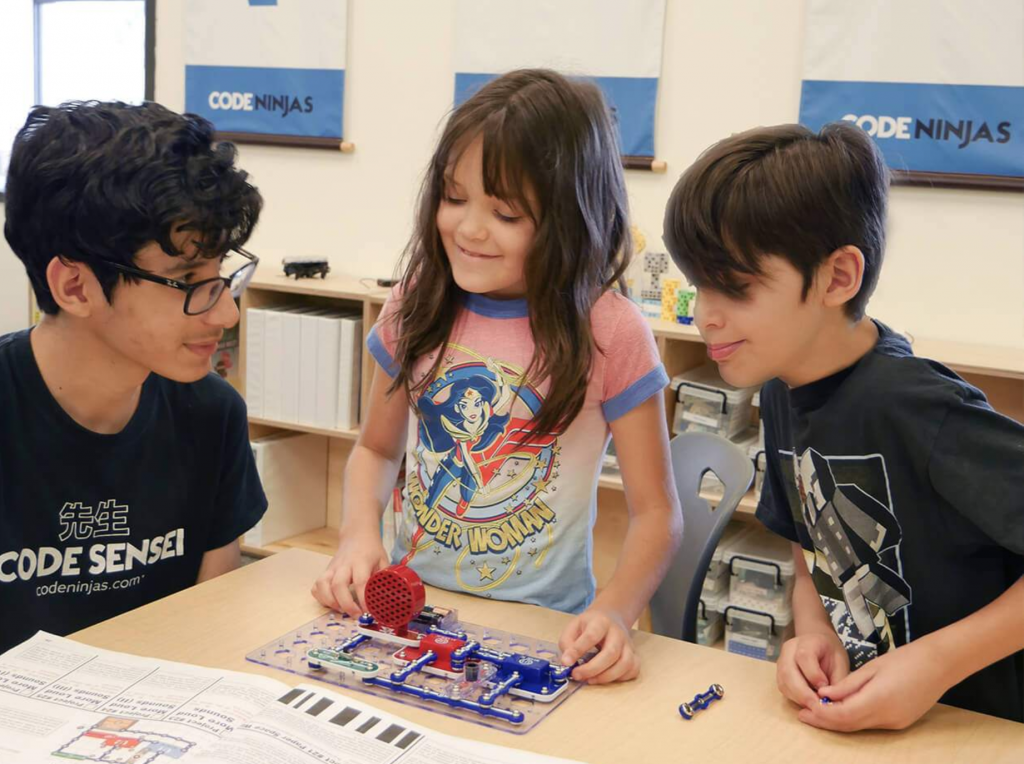 3325 North Service Road #108, Burlington
Located in Burlington, this familyrun business has been operating in Halton for over 15 years. E-Bots teaches computer programming through the medium of Lego robotics. Founded in Oakville in 2008, this organization and its students have already had tremendous success. They are nine times Provincial Champions and eight times secondplace champions. Students have traveled to nine International Championships and were winners of the 2011/12 First Lego League (FLL) World Festival. Most recently they placed second at the 2017/18 World Festival. E-Bots engages students through two levels of classes: WeeBots and E-Bots. WeeBots is for grades 2-3, while E-Bots is for Grades 4+. Students investigate concepts and mechanizations of simple machines, compound simple machines, and an introduction to programming, using LEGO models and WeDo programming. (WeDo software allows students to program the robots, controlling their actions, sounds and responses).
Many of their alumnae have gone off to robotics, engineering, and mechatronics programs. Two of their students won the $80,000 Schulich Scholarships and both are in mechatronics programs at the University of Waterloo. Additionally, some of their graduates have held jobs at Apple, Nvidia, and HexBugs.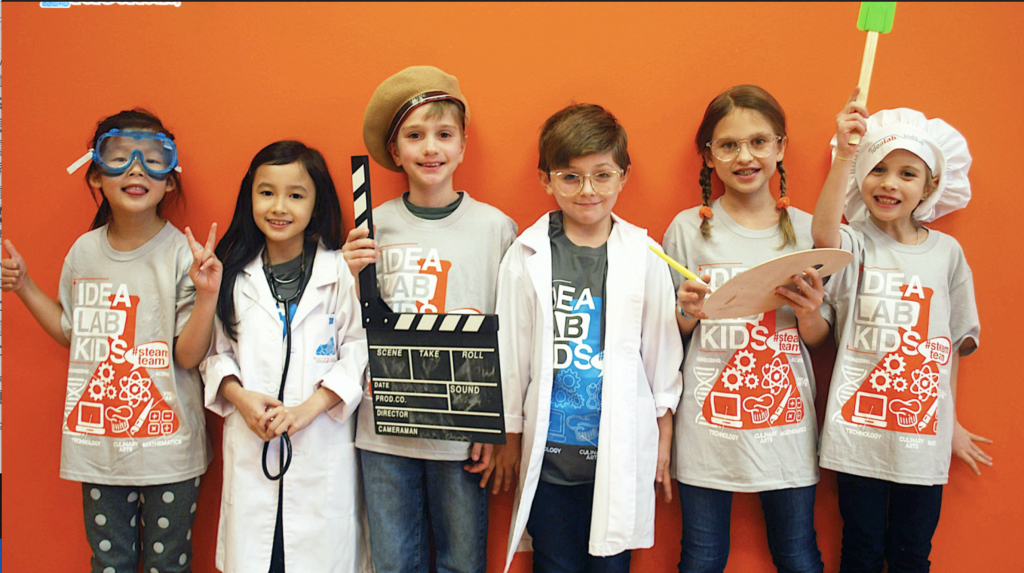 1393 North Service Road East, Oakville
IDEA Lab Kids offers a wide variety of enrichment programs, afterschool programs, camps, and birthday party experiences across a wide variety of STEAM subjects for kids ages 3+. Learn coding, engineering, science, visual arts, culinary arts, robotics, and even movie making. There's a program for every child's interest at IDEA Lab Kids.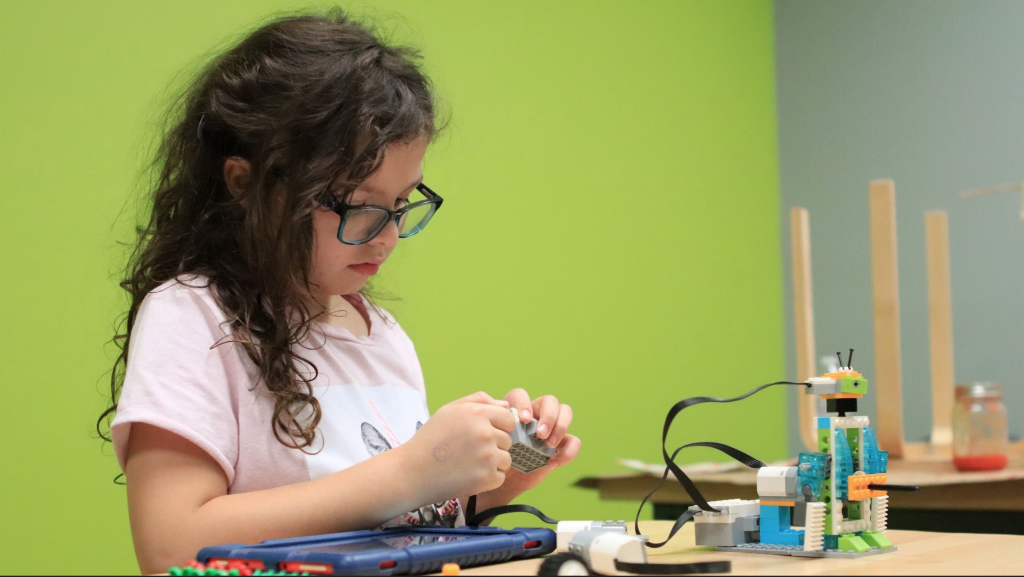 Burlington's teacher-owned and operated educational resources store offers Lego Bricks Challenge, a fun and educational program for builders and coders ages 4 to 10. Students learn physics and science while building a motorized LEGO model.
Snapology offers fun themed programs using LEGO bricks and K'Nex. Whether your child is into Harry Potter, Superheroes, or Minecraft, Snapology has something for them. Snapology offers a wide variety of STEAM programs, robotics, movie making, drones, and video game design.
Snapology's approach comes from the philosophy that children learn best when actively designing, creating, interacting, and inventing. Snapology programs encourage teamwork and social skills while teaching science, technology, engineering, art, and math concepts They also offer themed birthday party workshops.
by Lisa Evans