What has turned cauliflower into the new "it" vegetable? Not too long ago, it was bland and pale, usually boiled and flavourless, and most certainly uninspiring.
Then came the remake of this simple white ingredient. It was initially driven by carb-adverse consumers looking for alternatives to traditional white foods such as pasta, rice, and pizza. As soon as cauliflower started to become cool for more plant-based eaters, more varieties appeared on the market. There's a green variation known as Broccoflower, and an orange variation which is sometimes called Cheddar Cauliflower. Then there's the purple variety, bright in colour naturally occurring from the presence of an antioxidant also found in red cabbage and red wine. This variation of the vegetable could be a replacement for meat, rather than tofu or imitation meat products.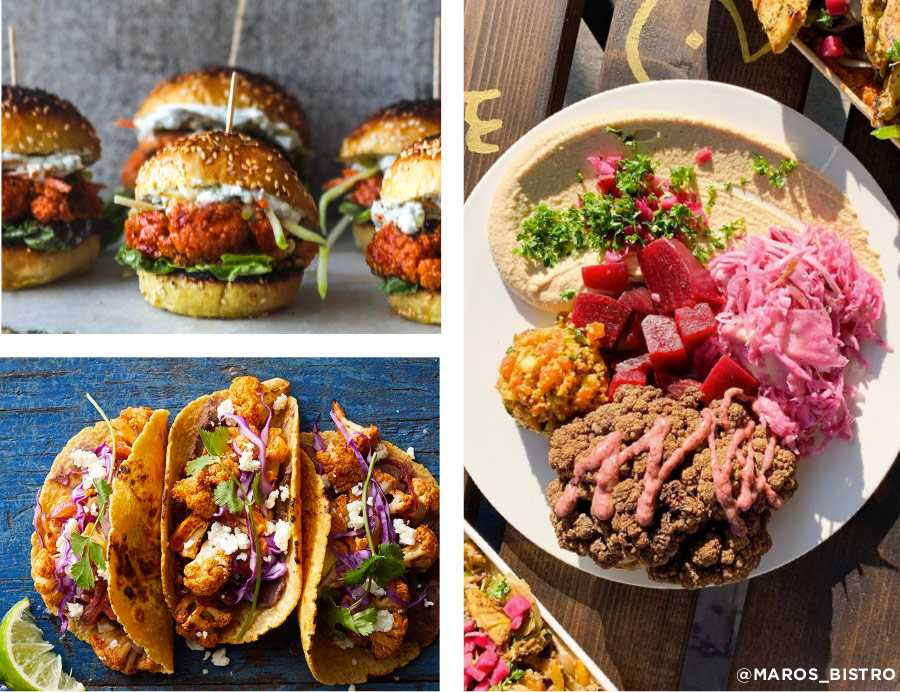 The versatility of cauliflower has added to its popularity, both because of its mild, nutty flavour as well as its multi-use texture. It can be mashed and whipped with butter and cream to make smooth imitation mashed potatoes. It can also be turned into rice and used in a multitude of ways from stir-fry to sushi, or even served as a meat alternative when it is roasted as a "steak" or as the whole veg in the original Israeli style. Cauli-rice contains less than one-eighth of the calories of regular rice and one-ninth of the carbs. One head of cauliflower has more than 125g of vitamin C, nearly twice as much as an orange. For health-conscious consumers, cauliflower is an easy choice. Plus it's naturally gluten-free.
The Coop in Burlington serves two variations of cauliflower, one roasted with ranch or honey sriracha, while the other is dusted with general Tao sauce and served on a taco. With many diners becoming more veg-forward and opting for meatless dishes without necessarily being vegan, cauliflower is a natural choice.  Plank Restaurant in Bronte makes cauliflower fritters done with beer batter, roasted garlic aïoli, and Pecorino cheese.  Maro's on Kerr Street in Oakville, the popular Mediterranean bistro, offers Bella and the Beast, a dish consisting of a fried head of cauliflower with hummus, Moroccan couscous salad, cabbage and beetroot.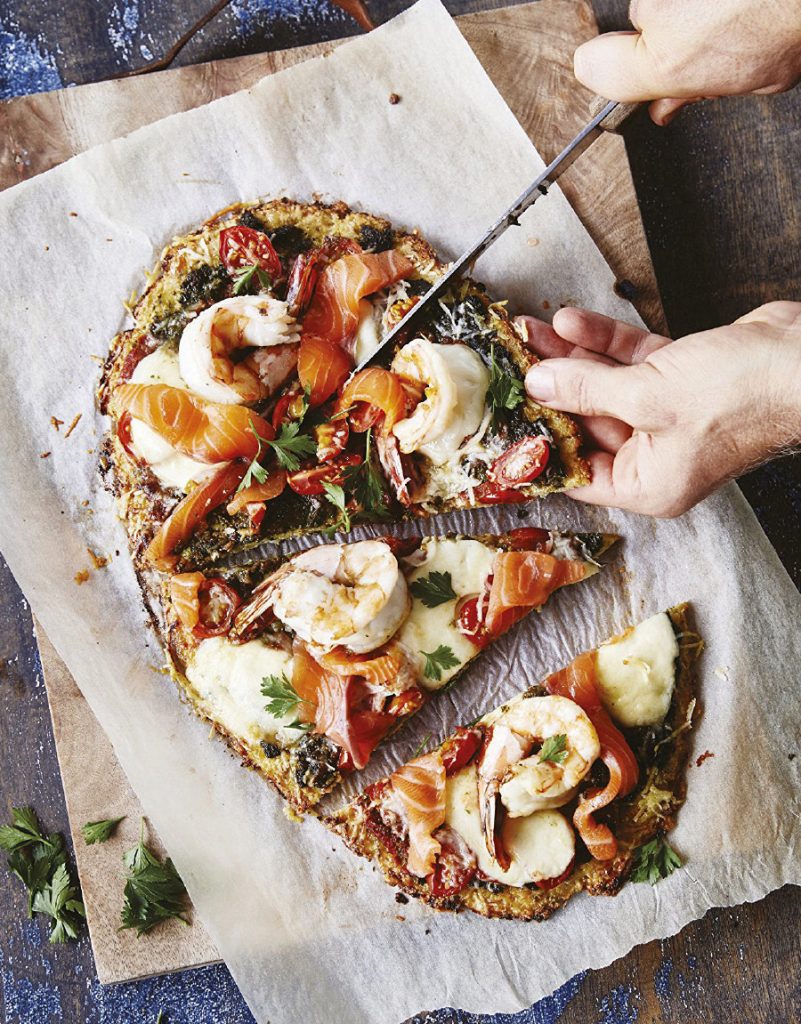 Cauliflower is also easy to turn into a fine dining dish. Jonathan's Restaurant in Oakville makes a cauliflower-almond miso soup with wild mushroom, lily flower, and Ebi chili, as well as a crunchy mustard cauliflower "Boulangere" which is served as an accompaniment to a rack of lamb.
On the more casual eating side, cauli pizzas are now widely available both in stores and as take-out. The pizza base is made with mashed cauliflower to give a gluten-free healthier alternative. Son of a Peach Pizzeria in Burlington has a crispy cauliflower starter with a side of aioli dip that customers claim is "to die for."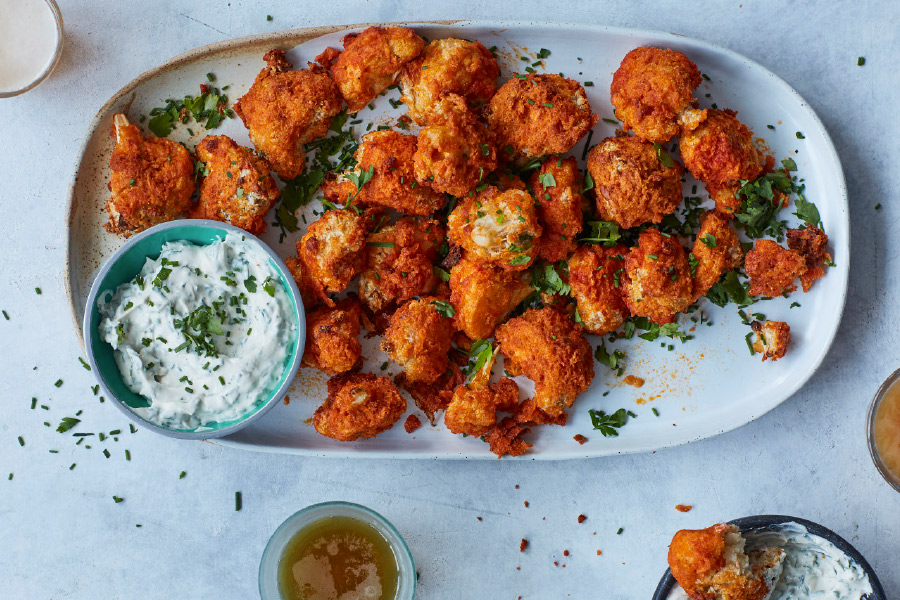 If you're looking to pick your own, Ontario only has three farms that offer pick-your-own cauliflower – with one of them being in Halton Region. While famous for their beef, Cody's Cows in Acton offer a variety of pick-your-own fruits and vegetables, including cauliflower. Cauliflower is in season from June through to October. The mature head should be firm, compact, and white. When you're ready to harvest the cauliflower head, cut it from the main stem but leave a few of the outer leaves attached to help protect the head and prolong its overall quality until ready to eat. Be sure to handle the head carefully as it can bruise rather easily.
With all trends, they tend to burst onto the scene, and slowly, over time fade into the mainstream. You see it in the fashion industry, and the food industry can be similar. The next "it" vegetables are already on the horizon, (foodie whisperers are saying beetroot and leeks). Whatever the current trends are, you can be confident that so many things are possible when you use simple delicious ingredients.
by Jenny Ratcliffe-Wright
Local Links
The Coop, Burlington
thecoop.ca
Plank Restaurant, Bronte
plankrestobar.ca
Maro's Bistro, Oakville
marosbistro.com
Johnathan's, Oakville
jonathansofoakville.com
Son of a Peach, Burlington
heypeachy.com
Cody's Cows, Acton
codyscows.com