Making the decision to move into a retirement home isn't easy, especially if you've been living in your beloved family home for decades. But when your home starts to feel like a burden and you're fed up with lawn maintenance and taking out the garbage, moving may be the answer. Once you've made the decision, however, there's another big question – which home is right for you?
There are many different options available around levels of nursing care, meal plans and types of activities, which is why it's so important to do your research, said Sarah Poirier, executive director of The Williamsburg on Appleby Line, one of five retirement homes in Burlington and Oakville that's owned by Revera.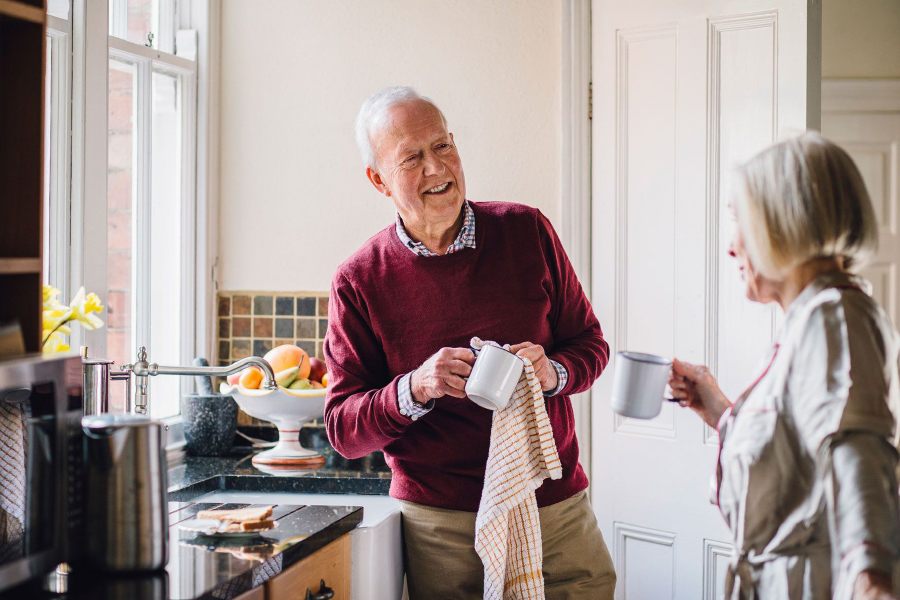 "Asking lots of questions is important because some people don't fully understand what independent living means and what assisted living means," said Sarah. "I always tell people that you should really do your research and understand what it looks like because when someone says assisted living, it's different everywhere." Most retirement homes do assessments to make sure a person is able to live independently.
Finding out about the level of care is critical because one's circumstances and one's health needs can change. As Sarah said, "You don't want to be making another move."
Many retirement homes offer both independent living and assisted living, which typically means nursing care and Personal Support Workers (PSW's) are available. Some homes only have nurses there during certain hours while others allow residents to hire their own PSW.
Other key questions are around the type of leisure activities, whether there is housekeeping or linen and towel delivery, and if they allow pets. Some places offer transportation like The Williamsburg, which has a dedicated driver who takes residents to doctor's appointments and shopping.
Heritage Place Retirement Residence in north Burlington is typical of many homes in that it offers different levels of care, said Leslie Henry, Director, Sales & Marketing at Heritage who describes the residence as an independent living facility.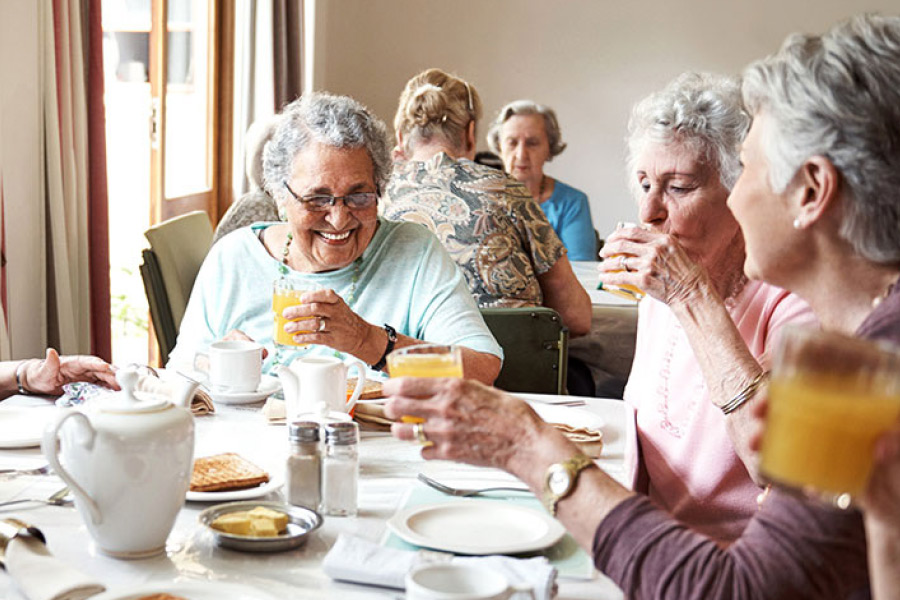 It has 26 bungalows with full kitchens, dining rooms, and laundry rooms plus more than 100 units in a four-storey building (one, two-bedroom or studios) where residents can get more support.
Nurses are available from 8.30 a.m. until 8.30 p.m. Like many homes, residents wear pendants so if they're in distress they can press the button and staff will come. In addition to the pendants, staff in some homes monitor residents and check on things like whether they came down for lunch or whether they've gone out for the day.
In terms of costs, some units can be purchased while others can be rented monthly, which may or may not include food and supports
Later down the road, if a person needs additional medical support, they can apply to be moved into Long Term Care (LTC) or a nursing home, although they first have to qualify and be approved by the local healthcare authority.
"We always say you can stay as long as it's safe," said Leslie. She said some people think of moving into a retirement home as giving up their independence but there are many pluses.
"Once they're in, they find it's the complete opposite. Because we're taking care of their needs, they have more freedom to come and go."
Sarah advises people to go to as many homes as they can and to know what they're looking for. After narrowing it down to two or three, they should go back for lunch to get a better feel of the place. For some, it comes down to being close to their old neighbourhood or close to their children.
When it comes to selling the family home, companies like Moving Seniors Lovingly will help with sorting, selling and discarding.
"A lot of times I've asked people what's stopping them from moving in and they say 'it's my stuff'. I say, 'your stuff is still going to be here five years from now so you have to deal with it'."
While taking the leap to move into a retirement home may come with some hesitation – many agree there is a tremendous benefit, especially to their social life.
by Denise Davy
Local Links
Revera – The Willamsburg
reveraliving.com
Heritage Place Retirement Residence
heritage-place.ca
Palermo Village Retirement Residence
verveseniorliving.com
Chartwell Retirement Residences
chartwell.com
Amica
amica.ca