An experience like no other, the sky is truly the limit for those interested in taking flight lessons. Across Oakville and Burlington, there are many schools that offer the once in a lifetime opportunity of flying a plane yourself the very first time you get behind the controls.
At both Skyview Ultralights and Spectrum Airways in Burlington and at AeroCourse in Oakville, students will sign up and on their first day, fly the plane themselves with the help of an instructor. For first time flyers, the experience gives a whirlwind of emotions.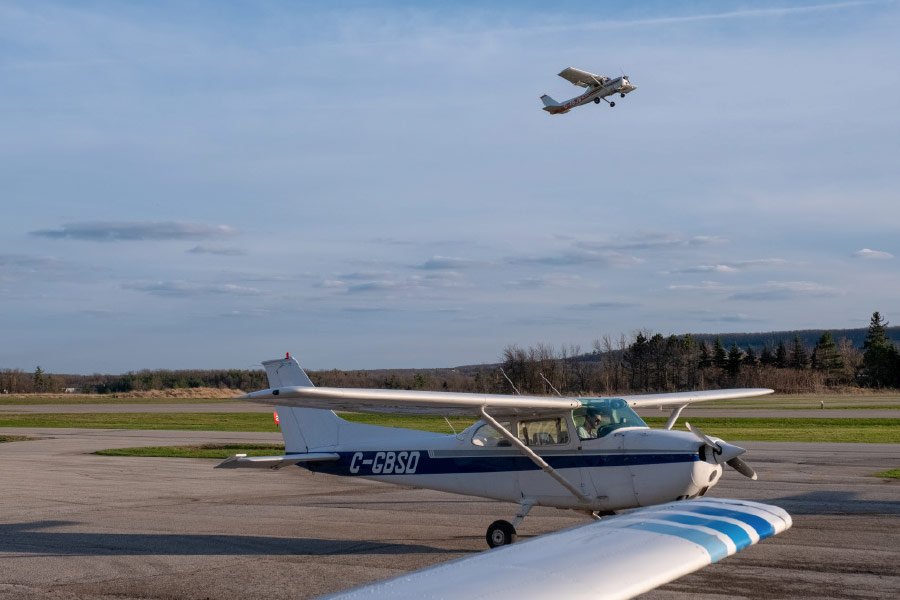 "When you finally fly solo for the first time, the feeling leaves you speechless. There's nothing better than being in the sky, in an airplane," Spectrum Airways business development manager Matthew Matecki explained. "It's a feeling of accomplishment, passion, and love. It's a feeling like no other, and something you can't really get until you get in a plane and experience it on your own."
All of these schools thrive on sharing their passions with their students. Wanting to pass on his love for flying with other local flight-enthusiasts, Mazhar Pirani opened Skyview Ultralights in Edenvale in 2016 before moving the school to the Burlington Airpark in 2017. Working as a pilot himself, Pirani possessed a lot of skills and knowledge that inspired him to open his own flight school, "I personally enjoy flying and having a school is a fun way to share the experience and pass on the knowledge to others,"
said Pirani.
Oakville's flight school, AeroCourse, has its main office off of Dundas Street and offers courses across Canada. AeroCourse manager Dianne Powell explains the first flight lessons as "exciting but nerve-wracking, it's a fantastic feeling when you are actually up in the air. For me and many of my colleagues who fly today, it sparked a lifelong passion for aviation," Powell said.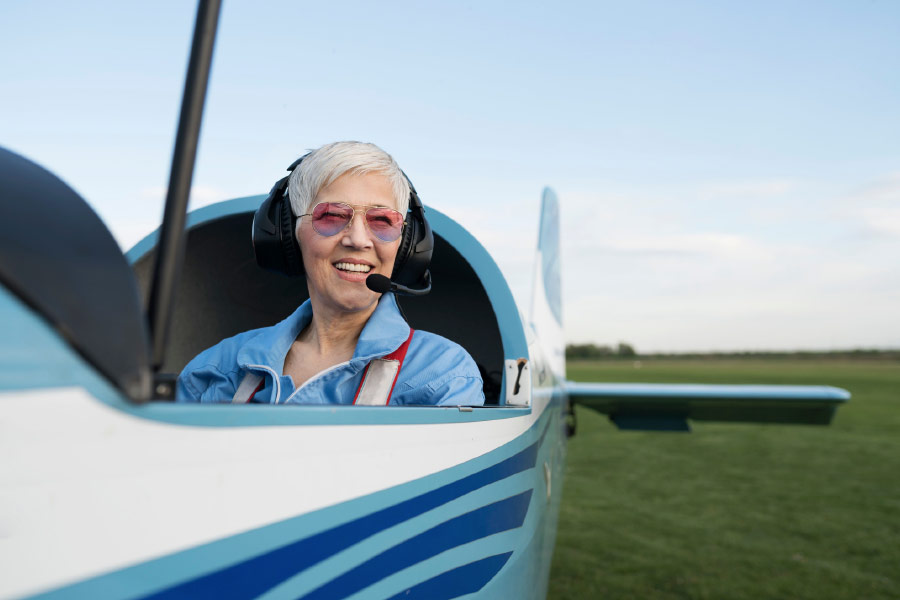 For those wanting to learn, both Pirani and Matecki explain that there's no prior knowledge or experience needed before your first lesson. The first lesson is thrilling and exciting, but Matecki notes there's nothing you can do to prepare until after you've flown once, "It's almost impossible to prepare for your first flight because you don't really know what to expect. Until you get into a plane, you don't know how you're going to react in the air."
Jokingly, Matecki says the one thing you can prepare for your first lesson is to make sure you're wearing closed-toe shoes.
With a similar approach, Pirani says there's nothing you can do to prepare other than doing pretend practices at home. "The biggest tip would be to do your homework and mentally practice the flight exercises on the couch, known as 'couch flying,'" he said.
Offering not only flight lessons, Skyview Ultralights also offers sightseeing tours. Online, first-time flyers can purchase gift cards and e-gift certificates for introductory flights or one of the tours.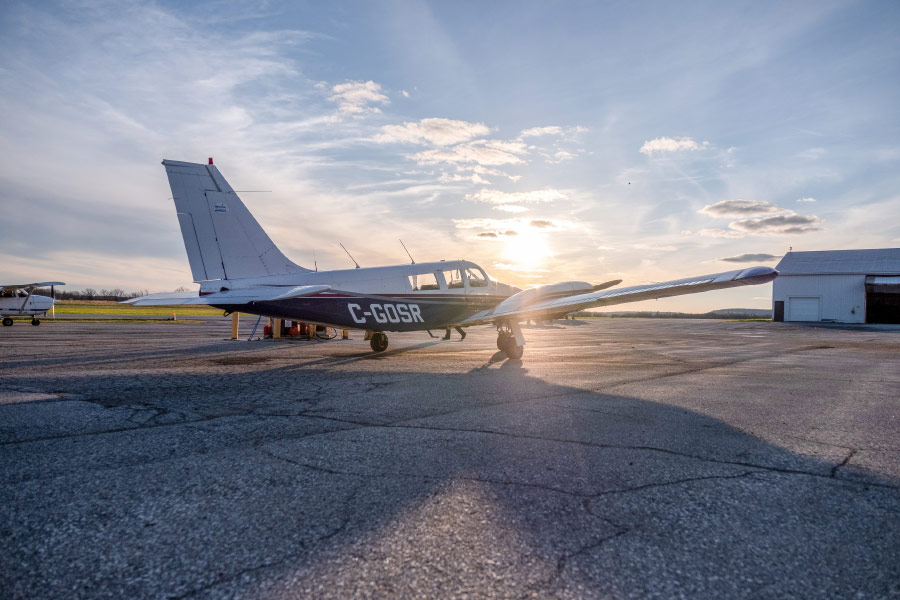 At any flight school, flyers will get an experience like no other and continue to grow their passion for flying. Striving to make a difference in the experience of its students, Spectrum Airways focuses on being a home away from home and a family to its students. Running out of the Burlington Airpark for more than 50 years, the instructors and staff at Spectrum Airways want all of their students to feel as excited as they did during their first lessons.
"We make sure we know everyone's name and we know who's coming in, we want to provide everyone with the best experience possible," Matecki explained. "Some people might be scared out of their mind and some people might be so excited, but it's our job to make sure everyone is prepared."
Matceki says that there's no feeling like flying and it's a feeling everyone should experience at some point in their lives. Whether you are afraid of flying or just curious, in-flight lessons will teach you that there's nothing to be afraid of, and it really is a once in a lifetime opportunity.
by Allie Murray
Local Links
Skyview Ultralights
skyviewultralights.ca
Spectrum Airways
spectrumairways.com
AeroCourse
aerocourse.com