The first Thanksgiving began as a celebration of the harvest and seasonal bounty that is available during the autumnal season. From root vegetables, preserved summer berries, hearty greens and meats – so much can be harvested right in your own backyard.
Though, of course, times have changed since the first Thanksgiving celebrations, there are still many ways to enjoy locally grown foods during fall, from roast turkey and stuffing, to cranberry sauce, root vegetables, mashed potatoes, and pumpkin pie
For those in the Burlington area, there are many locations to pick up a locally-sourced meal.
Denninger's Foods of the World can be found in both Burlington and Oakville, and can offer some delicious options for your meats, produce, and sides. With their own in-store butcher counter, they are able to assist you with anything you are looking for and with over 60 years in service, they know what they're doing!  If you're looking for something a little bit different for your main, their signature sausages are the way to go. They also offer a produce section which is ideal for seasonal root vegetables.
Offering fresh turkeys and ham orders during the Thanksgiving season, Ernie's Meat Market is a favourite in Burlington due to their extensive knowledge and friendly customer service team. Carrying a wide selection of beef, pork, and chicken as well – the options for your  
Thanksgiving dinner are quite vast at this local butchery. Ernie's is also known for their famous meat pies, which are made by hand, in-store, and baked daily. A perfect addition to your family Thanksgiving!
Another option for your main is Farmway Foods, who provide home delivery for high-quality, naturally raised Ontario meats. Usually specializing in beef, chicken, pork, and fish, they add turkey to their well-rounded selection in the fall. Farmway Foods takes the stress out of the Thanksgiving meal so you can focus on having fun with your family and friends.
The Burlington Mall Farmer's Market is open right until the end of October, providing a wonderful opportunity to purchase locally-grown produce, baked goods, meats, cheese, and much more! From root vegetable favourites like sweet potatoes, beets, and traditional potatoes – the Burlington Mall Farmer's Market is an easy way to get most of your Thanksgiving shopping done in one place.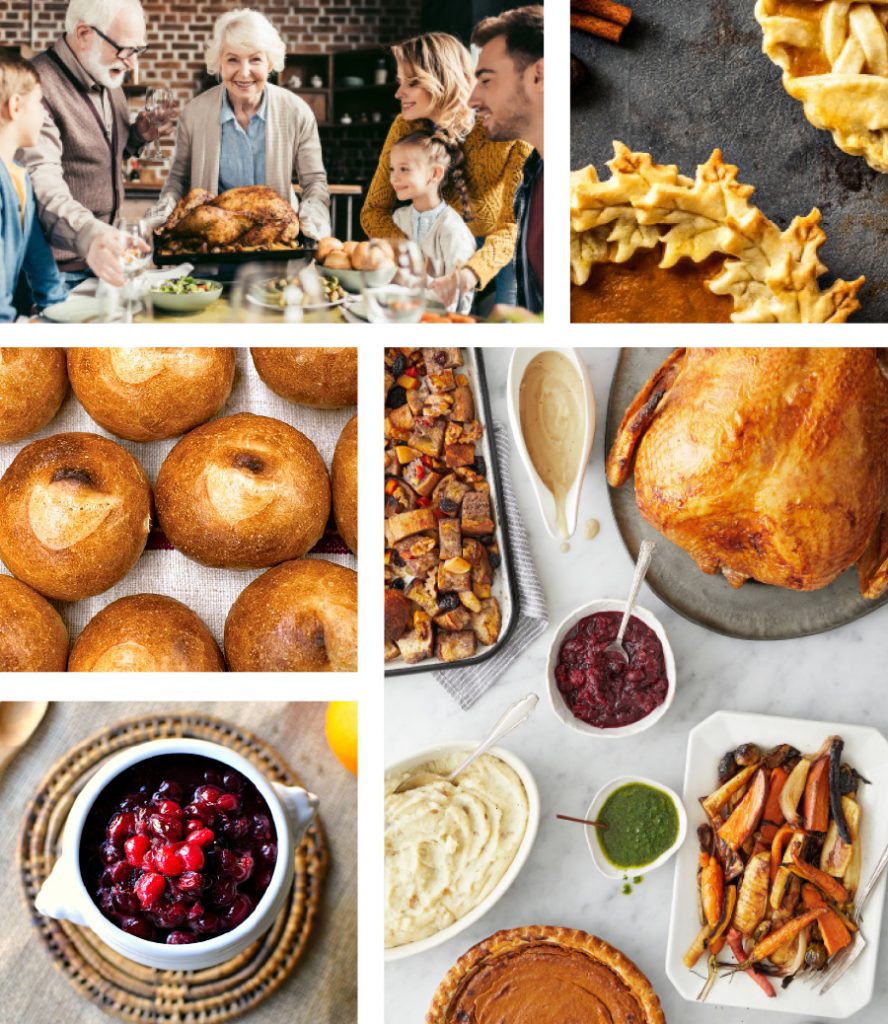 For those in the Oakville area, the options for purchasing local meats and produce are extensive.
Florence Meats has been offering top-notch quality and service to the Oakville community for over 35 years. Though they have the knowledge and know-how of the big guys, they keep their butcher shop small – focusing on the customer. Place your order for their local and fresh grain-fed turkey for this special occasion, or if you want to put an interesting spin on your Thanksgiving meal, why not try a Cornish Hen or Pheasant
If ham is more your thing, Just an Olde Fashion Butchery specializes in just that, serving up meats and seafoods in the Oakville area since 1986. Their spiral-cut glazed ham has been a favourite among Oakville families since their opening date. Looking for something in particular? Their knowledgeable staff is sure to help you find something amazing! 
The one-stop-shop for produce and sides, the Dorval Crossing Farm Market has been providing fresh, local produce to the community for over 35 years.  Located on the corner of Dorval and North Service, the market runs right until November 25th and offers those who live in Oakville an opportunity to purchase straight from the farmers
and growers. 
These are just some of the many options we have available to support local businesses and local growers.  Happy Thanksgiving!
by Heather Peter