All things cookies appear to be a big culinary trend as we brace ourselves for shorter days, back to school and the close of yet another brief but sweet summer season.
A universally approved treat that even our topsy-turvy world can agree to enjoy, the cookie is enjoying some fame as of late. A scan of social media feeds will tell you cookies are a hot commodity across North America.
But you don't need to travel far to savour melt-in-your-mouth morsels made with love. Spend a fall afternoon touring local bakeries for the best freshly baked cookies around – and, be sure to grab some to go!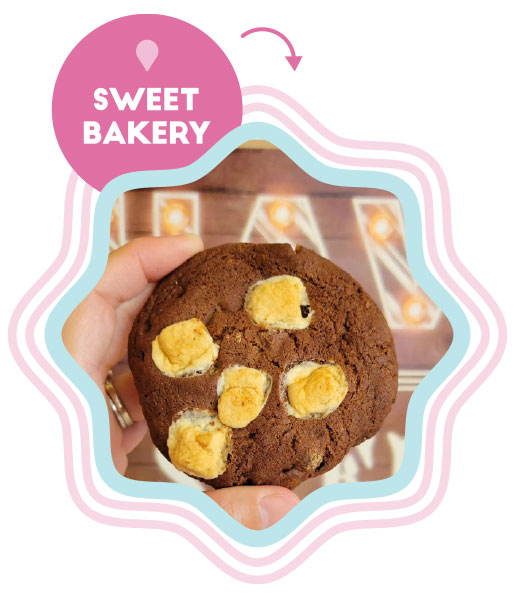 First stop is Bronte Village's Sweet! Bakery. Oatmeal, cranberries and pecans go into its biggest seller, a cult classic that bakery owner Ashley Armstrong says customers jokingly refer to as the "crack cookie." "If we stopped selling these people would be upset," she says.
Another big hit for the Bronte bakery are its Lofthouse cookies. Often sold in grocery stores with thick pink or blue icing, these soft sugar cookies are plant-based so they're great for vegans. Cookie sandwiches are popular, too, with a variety of versions such as the Nanaimo bar sandwich.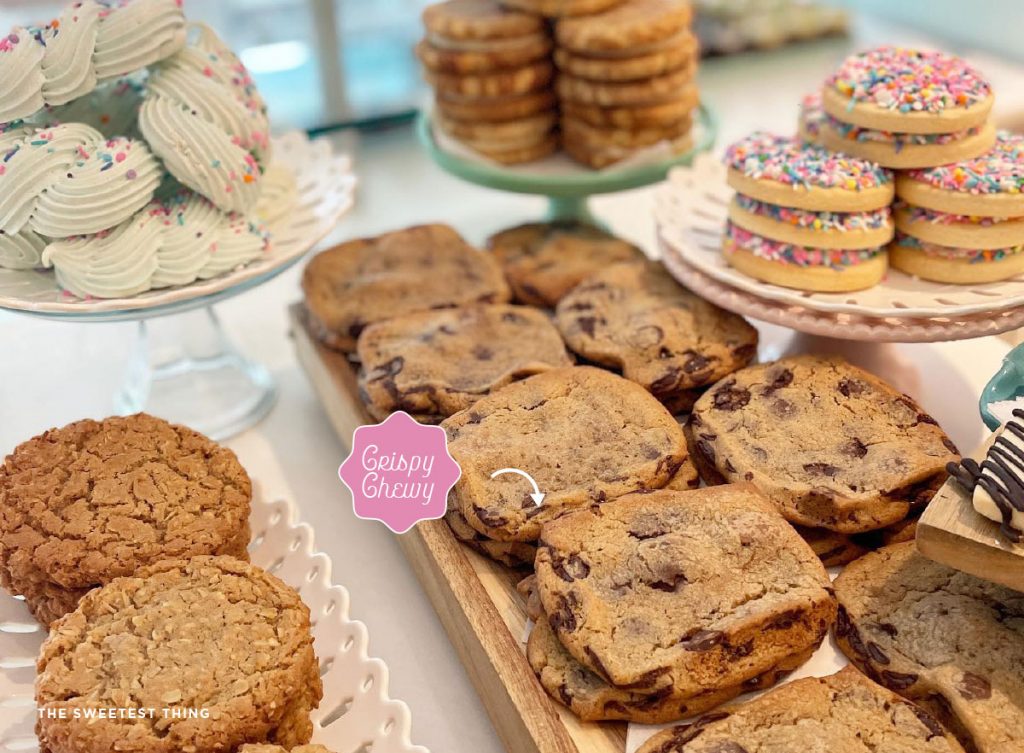 Our next stop offers the perfect antidote for grumbly kids who sulk at the thought of returning to classrooms. Cookies adorned with toppers saying 'Happy first day of school!' are available, says Erin Nocent, the owner of The Sweetest Thing, located in Kerr Village, Oakville.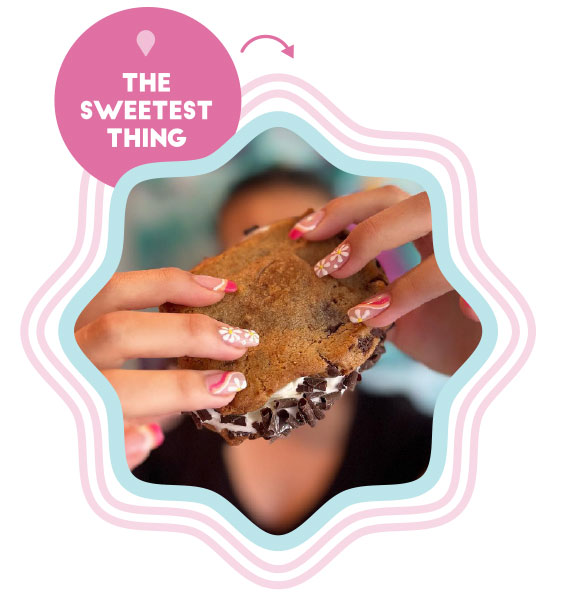 But their most popular cookie is called Crispy Chewy, a chewy chocolate chip cookie with crispy cookie bits throughout. "People often buy a dozen at a time. They don't last forever, especially if you have kids."
While customers love their classics, The Sweetest Thing is always introducing new products, such as a Snicker Doodle cookie and its recently added Cosmic Brownie, a dense and fudgy chocolate brownie cookie topped with chocolate ganache and sprinkles. Last fall saw the debut of the Swifty, a vanilla chai latte cookie inspired by Taylor Swift.
Nocent claims cookies are a never-fail gift no matter the occasion. "People come in and put together two boxes of cookies, one for themselves and one for a friend. Maybe something good happened – they bought a house or it's a new baby or maybe there's a sick dog. People always like getting cookies as a gift. It's a tangible way to show you're thinking about someone."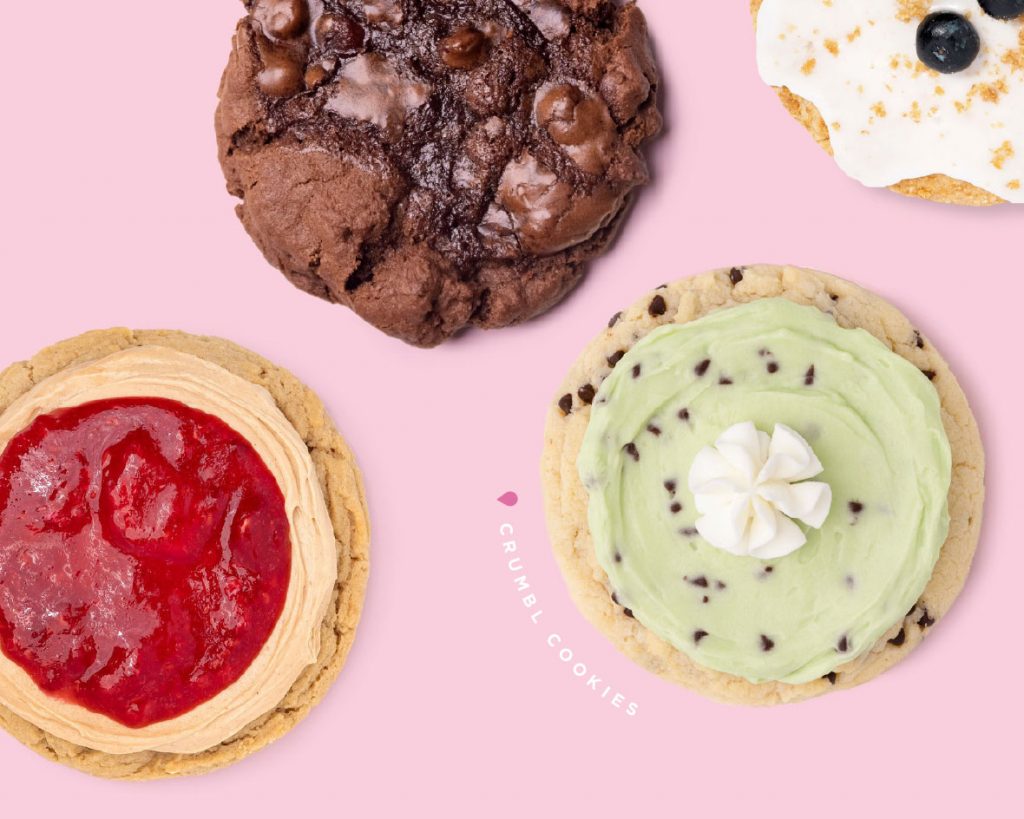 The cookie rush is pushing its way north thanks, in part, to the U.S.-based phenom known as Crumbl Cookies, a cult fave that opened in July in Mississauga at the Heartland Centre. With a weekly rotating menu of over 200 flavours and iconic pink boxes, the cookies feature frosted tops and creative decorations. It's worth a trip to the company known for localizing its cookie flavours as they did with their Saskatoon Berry cheesecake cookie.
Burlington's favourite vegan bakery, Kelly's Bake Shop, is known for its delightful cupcakes, but they also specialize in one-of-a-kind cookies. While there are plenty of decadent choices, if your sweet tooth is tempered by a health conscious bent, try the Skinny Cookie. Sweetened with bananas, coconut sugar and maple syrup, it's their bestselling cookie.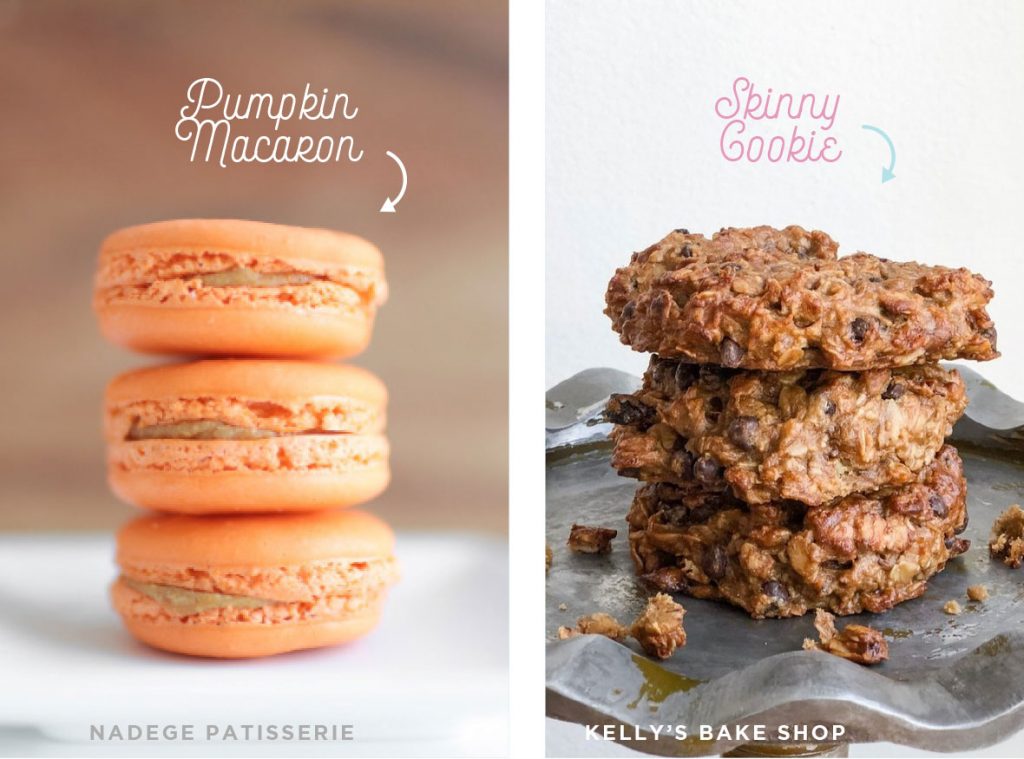 Nadege Patisserie, in downtown Oakville, concludes our tour. In addition to classic cookies, croissants, cakes and bonbons, the bakery specializes in macarons, meringue-based sandwich cookies in pistachio, fleur de sel, cotton candy, cassis and others. These colourful confections that include a butter cream filling are popular with children, says Nadege supervisor Gigi Almsitaf.
In her experience, cookies provide comfort and kindness and that's why they're so universally loved. "One day I was sick and a school friend brought me cookies," says the Syrian native. "That made me feel special. Cookies do that."
Amazing to think that these small morsels have the power to lift spirits and wash away, if only for a moment, what ails you.
by Kelly Putter