Summer is an opportune time to volunteer as a family. The kids are off school, the weather is beautiful and it's a great way to spend time together. Plus, there's no better way to learn about charitable giving than through hands-on experience contributing to a healthy and caring community.
There are lots of groups in need of help throughout the summer, making it easy to find an experience that aligns with your family's interests and time commitment. Although most charities and organizations require volunteers to be over 15 or 18, kids can still help out behind the scenes in a variety of ways. Not sure where to start? Here are some ideas to get you planning your first family volunteer experience.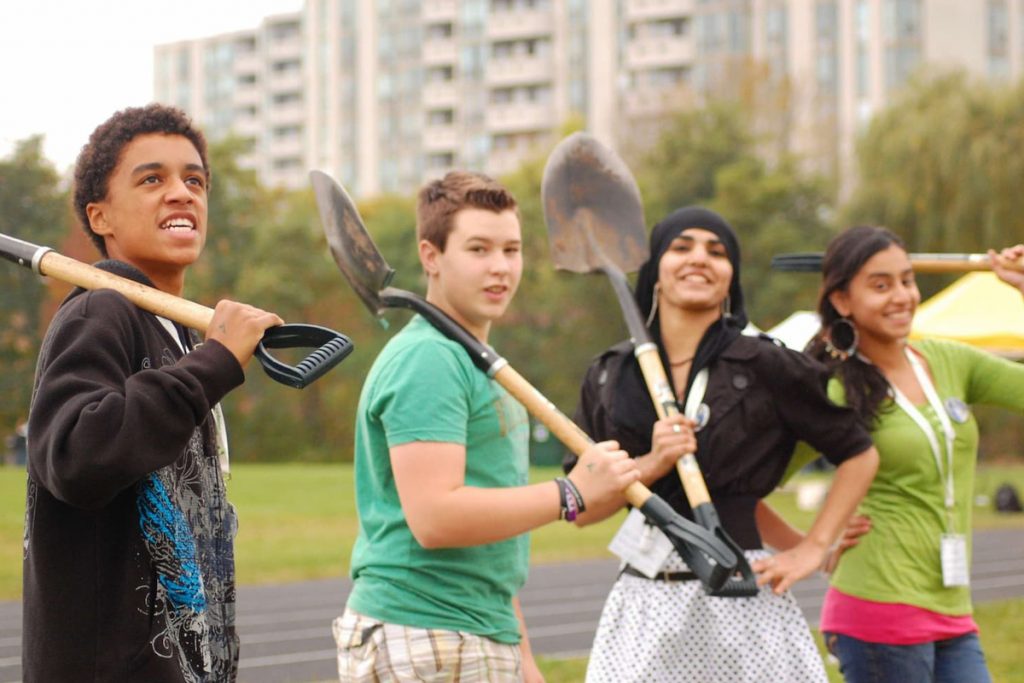 BurlingtonGreen
Sue Alksnis from BurlingtonGreen says a great way for families to help out is to organize a clean-up either in their neighbourhood or at a park, stream, schoolyard or other area.
"You can include just your family or invite neighbours or friends to join as well," says Alksnis, who is the volunteer and community engagement manager for BurlingtonGreen.
More than 12,000 people have taken part in clean-ups this year and the group's goal is to register 15,000 people by the end of 2023. BurlingtonGreen provides free supplies, including bags and gloves. Find tips on how to organize a clean-up on their website.
Ribfest
There are two ribfests in Halton over the summer: Oakville Family Ribfest and Canada's Largest Ribfest in Burlington. Both events are always in need of volunteers. Burlington's event needs help collecting recyclables, litter and waste from around the festival venue, as well as assistance with set up and signage in and around the park.
Global Medic
Global Medic is a registered charity based in Oakville that provides disaster relief and lifesaving kits. Volunteers are needed to assemble and pack food kits, fundraise, load boxes, make local deliveries and staff booths at conferences. Children are welcome to help but may need adult supervision.
The Humane Society
For families with teens who love animals, the Burlington Humane Society is looking for reliable volunteers who can feed pets and clean the areas where pets live. There are shifts in the morning and afternoon, and they are open seven days a week. Volunteers must be able to read, write, follow instructions and work independently and must complete a three- to four-hour training session.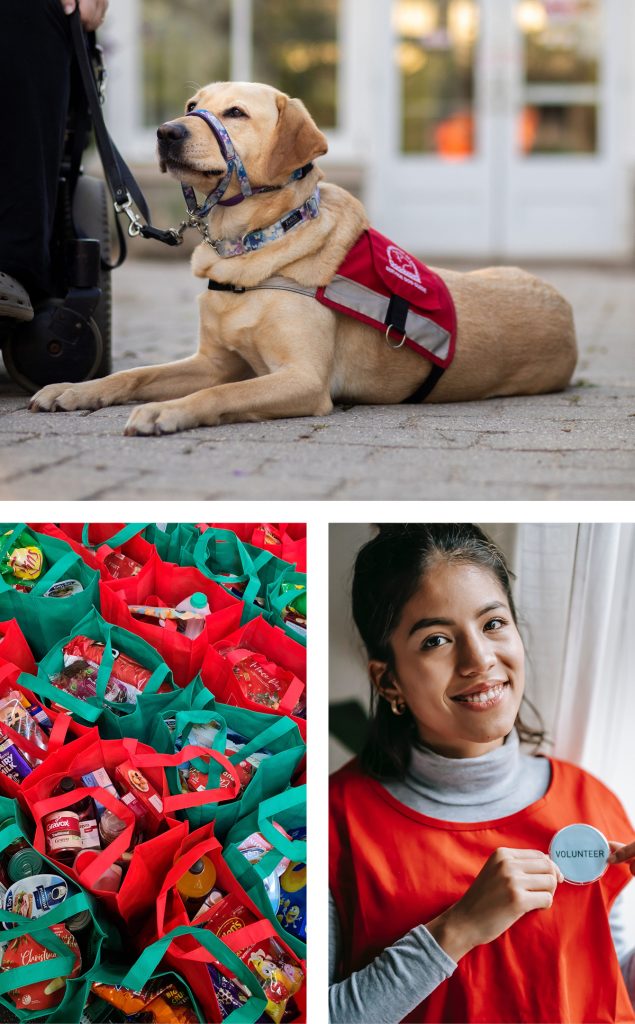 Helping Seniors
Do you have a well-behaved pet that loves people? Pets can be therapeutic, especially for seniors, which is why many retirement homes welcome visits from furry friends. Reach out to retirement homes in your area to find those open to pet visits. Some retirement homes are open to volunteers reading to residents, which may be a great opportunity for a parent and child to volunteer together.
Lions Foundation of Canada Dog Guides
Fostering a puppy is a fun way to get the family involved in a charity. The foundation provides trained dogs to people who have disabilities, but before being placed, each dog spends a year with a foster family to be taught house manners and basic obedience to prepare them for formal dog guide training.
Raising Funds
The majority of charities operate on shoestring budgets and appreciate any donations. Got a cause that's close to your family's heart? Pick a charity and organize a fundraiser! Think bake sales, lemonade stands and garage sales to earn money to give to your charity of choice.
There are so many ways parents and kids can volunteer in the community. Whether you choose to help an organization, or come up with your own way to make a difference, involving the entire family in charitable giving is a rewarding experience that develops empathy, compassion and a sense of duty toward others.
By Denise Davy