Big Brothers Big Sisters has helped thousands of children and youth in the years they have been in Halton. Big Brothers in Halton dates back more than 50 years, and in 2005 the agency merged with Big Sisters. The agency's goal is to provide positive role models in the lives of children and youth through trained volunteers. 
One story that has stayed with executive director Sandra Baker involves an eight-year-old girl who was matched with a "big sister." Like many matches, the girl thrived under the mentorship of her big sister. When the girl reached 15, her mom noticed her daughter was getting in with the wrong crowd and that her grades were dropping. "(She) saw her daughter going down the wrong path and called us back and said, 'I saw what happened before and I know what Big Sisters can do'," recalls Baker. This time the teen was matched with a "big sister" who happened to be a financial advisor. The woman taught the teen about money management which inspired the teen to change her spending  habits.
She even began educating herself on investments. Baker cites the story as an example of how relationships that develop through the program can yield unexpected results.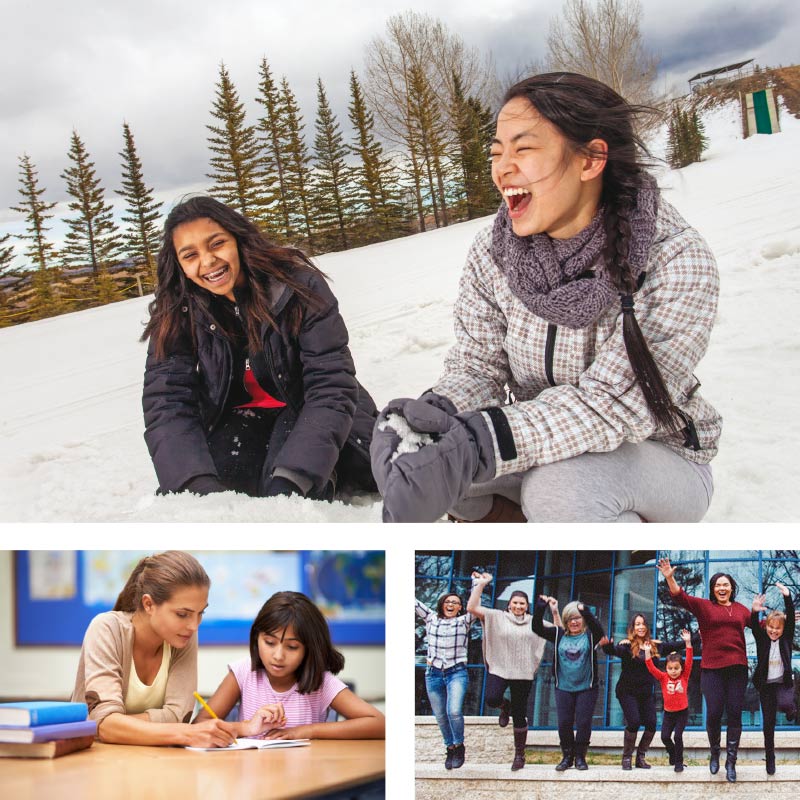 Last year, volunteers with Big Brothers Big Sisters of Halton impacted the lives of more than 1,200 youth and children. While the children and youth came from different life situations, their common thread was that something put them at risk of not developing to their full potential.  Some had parents who were experiencing mental health or addiction problems, or their family was living in poverty and the parents were working multiple jobs. In addition to the one-on-one program, the agency has a school-based program and a seven-week after-school program for boys called Game On where a mentor volunteers with four boys at once.
Some 800 mentors volunteered with the agency last year, but there is always a need for more, as current wait lists are anywhere from 18 months to two years for a big sister or big brother. Baker says it takes around 20 hours to move through the screening and training process (which includes police checks) and, after a person qualifies, the requirement is that they meet with their little sister or brother for a minimum of one outing a month. People who step forward to volunteer do so for a number of reasons but most do it for the love of helping others. "It's a good lesson in selflessness. When you really boil it down, it's people who just want to help," Baker notes. One sign of the program's success is seen in how many people who are matched continue to stay friends after the person turns 18.  "Our mentors say over and over to us, 'I get so much more out of this than I think he gets out of it'." 
There are several other agencies in Halton that offer mentor programs for children and families as well as couples. Family KiNnections has a youth mentor program that involves paid staff that are specially trained to help youth develop their social skills and life skills. A social skills coach works with them one-on-one to help them develop people skills. They also have life skills coaches who teach them about day-to-day skills like cooking, doing laundry and budgeting. The agency is based in Hamilton, Oakville, and Mississauga and also offers in-home counselling and coaches who will work with a child who needs one-to-one attention or who just wants a special friend.
The Oakville-based group Community Youth in Action Network (CYAN) also offers several ways for youth to connect and engage with others, including its Summer Passport program.
by Denise Davy
Local Links
Big Brothers Big Sisters, Halton
halton.bigbrothersbigsisters.ca
Family Kinnections
familykinnections.ca/services/youth-mentoring
Youth Inspire, Oakville
youthinspire.ca