A little bit of sunshine and warm weather is enough to send any Canadian in search of a patio. Eleven-degree weather? We throw on a sweater and we're there. Whether it's biting into a juicy burger or sharing nachos over a beer with some friends, everything seems to taste a bit better on the patio. With patio season here, let's make the most of it from spring through fall. Here's our collection of outdoor hot-spots in Bronte to visit this season.
Bronte Boathouse
Tiki-bar, ice cream shop, and a waterfront patio all in one. This Oakville patio has been long-awaited and is the destination of the summer. Their patio overlooks beautiful Bronte Harbour and is only open seasonally. Each year the restaurant will open in May and close in September, making it the perfect summer location for residents and tourists to stop by and enjoy all the Bronte has to offer.
2340 Ontario Street, Oakville | bronteboathouse.ca
Cucci
At Cucci in Oakville, ingredients are selected from local farmers and blended with fresh Italian sensibilities to create modern Italian cuisine. Try their freshly made in-house pasta while listening to live music on their patio.
119 Jones Street, Oakville | cucci.ca
Cove
Soak up some sun and sink your teeth into seafood at one of Oakville's newest patio destinations. Voted "Best Patio" by Talk of the Town, visitors to this new Bronte Village hot spot can expect a one-of-a-kind dining experience featuring great food, signature cocktails and lakeside views from one of Oakville's oldest historic buildings.
49 Bronte Road, Oakville | coverestuarant.ca
Firehall Cool Bar and Hot Grill
Now in a new location in beautiful Bronte, Firehall is still serving their famous family-friendly menu and of course, world-renowned wings. Their outdoor patio is hot-hot-hot and an Oakville favourite.
2390 Lakeshore Road West, Oakville | thefirehall.ca
El Spero
Lighter fare for less ravenous appetites (fruit salad, a single egg or a side order of toast), hearty plates like steak and eggs, meat lover's meals or the Bronte Breakfast are served here. El Spero is a family-owned cornerstone eatery that's been in the Town of Oakville for over 40 years.
2420 Lakeshore Road West, Oakville | elspero.ca
La Parisienne Crêperie
La Parisienne brings the taste (and ambiance) of Paris to the quaint lakeside village of Bronte. Along with curbside pickup, guests can now reserve a table at La Parisienne's newly-opened patio (which they recently unveiled!). Cool off by the lake while you enjoy a refreshing cocktail and a savoury crepe (or their house-made French onion soup) at this cozy French Bistro. Make a reservation online or give them a call (905-827-2378) to book a table.
93 Bronte Rd., Bronte | laparisiennecreperie.com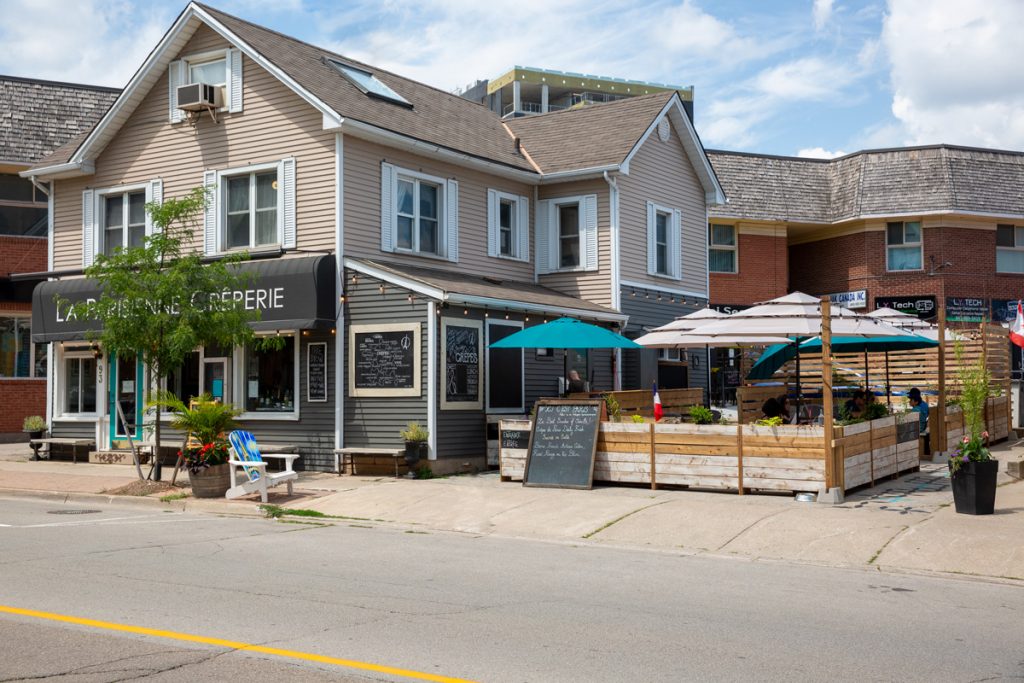 Plank Restobar
Diners rave about the pepper calamari, plank poutine, and cauliflower fritters. This tapas restaurant offers a view of Bronte Harbour, completing the relaxed ambiance. Plank is an "everything" restaurant with its menu changing throughout the year.
67 Bronte Road | plankrestobar.ca
Harbourside Artisan Kitchen
Harbourside Artisan Kitchen & Bar specializes in freshly prepared comfort food, with a twist. Located right next to the Bronte Harbour, enjoy the scenery and the delicious home-style food on their covered patio.
2416 Lakeshore Road West, Oakville | harbourside-kitchen.com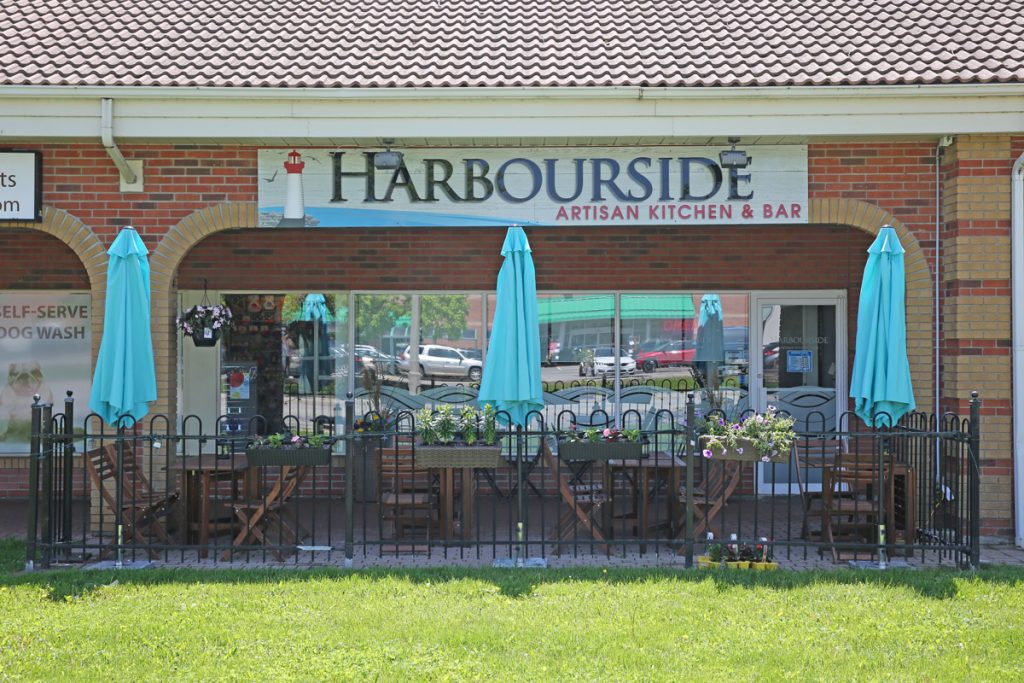 Sammy's Famous Chip Wagon
For an informal patio – we're talking picnic tables – check out Sammy's. Bronte landmark, Sammy's Famous Old Fashion Chip Wagon is a family favourite. With potatoes cut into fries in-front of mouthwatering guests – it doesn't get fresher than this. Crisp and crunchy, they make a perfect evening snack or casual lunchtime treat.
109 Jones Street, Oakville | Oakvillesbest.com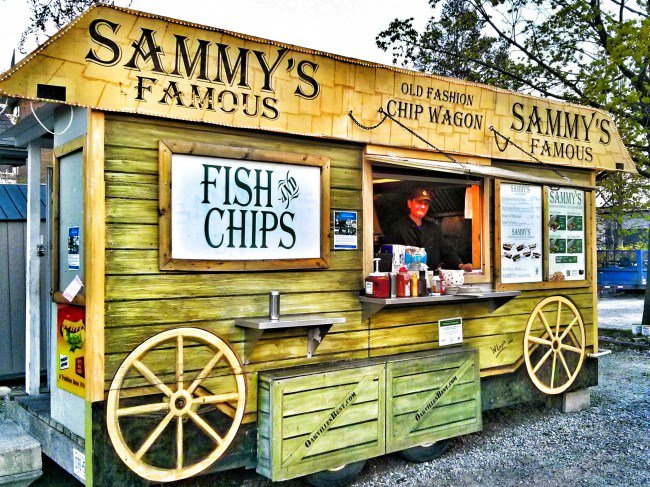 Did we miss someone? Let us know! Contact us here.