We've rounded up the nicest patios in Oakville. These are the perfect places to enjoy summer sips, snacks, and outdoor meals. Make the most of these short summer months by visiting our favourite patios in Oakville.
Borgo Antico Cucina Bar
266 Lakeshore Rd E, Oakville | borgoantico.ca
If you're looking for authentic Italian pasta and locally sourced seafood and meat, Borgo Antico is the spot. Feel at home sipping on cocktails and sharing plates with friends in their patio's inviting atmosphere.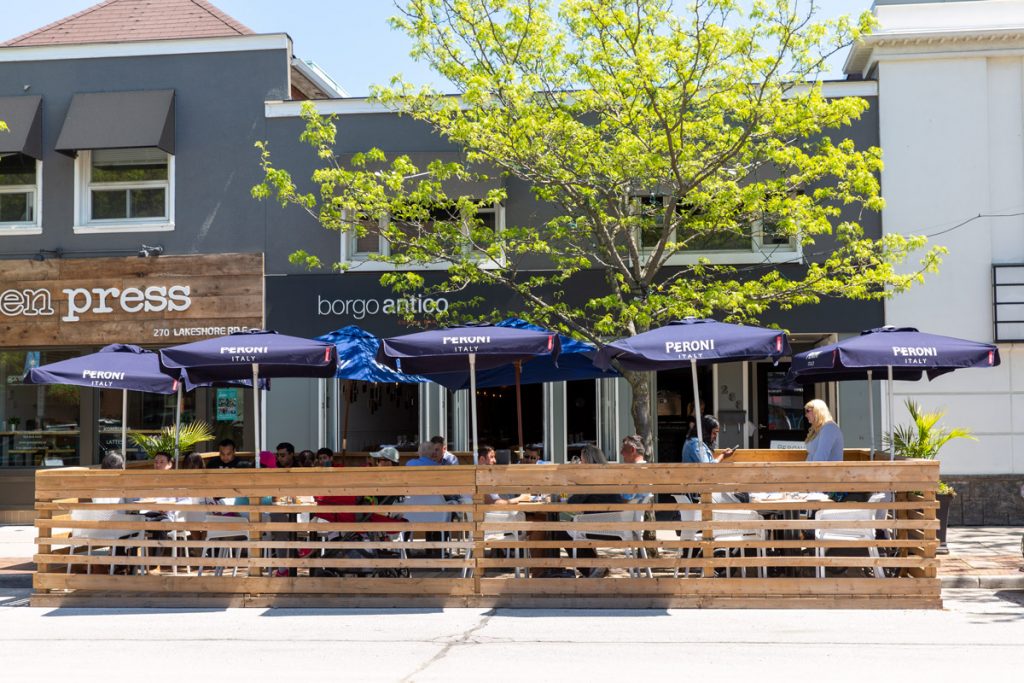 Beacon
305 Lakeshore Road East, Oakville | beaconsocialhouse.com
Beacon boasts a neighbourhood Tavern experience with great hospitality and creative market fresh dishes. Complete your dining experience with one of their signature cocktails, or peruse their robust wine & craft beer list. Bring your dancing shoes – this place is open late on weekends!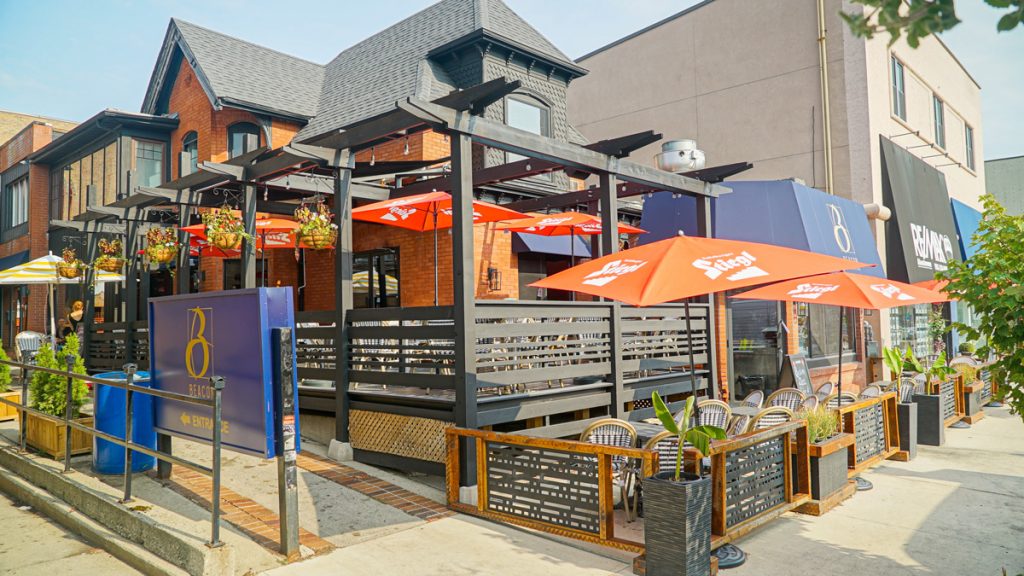 Ce Soir Brasserie + Bar
134 Lakeshore Rd E, Oakville | cesoirbrasserie.com
Ce Soir delivers an elegant, contemporary French dining experience. Whether you're in the mood for seafood and a cocktail or a fine steak paired with a world class wine, Ce Soir's patio experience has you covered.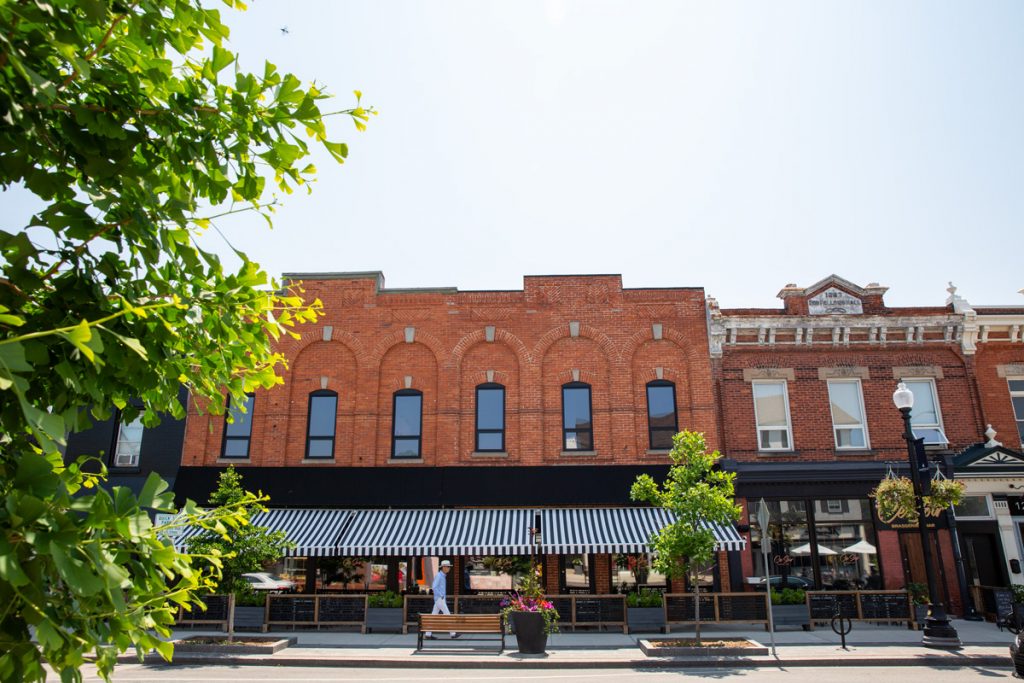 Paradiso
125 Lakeshore Rd E, Oakville | paradisorestaurant.com
Paradiso's intimate interior ambiance translates to their patio experience. From delicious pizzas to Mediterranean inspired mains, their approachable menu has something for everyone. Situated right across the street from the Oakville Performing Arts Centre, it's the perfect place to grab a bite before catching a show.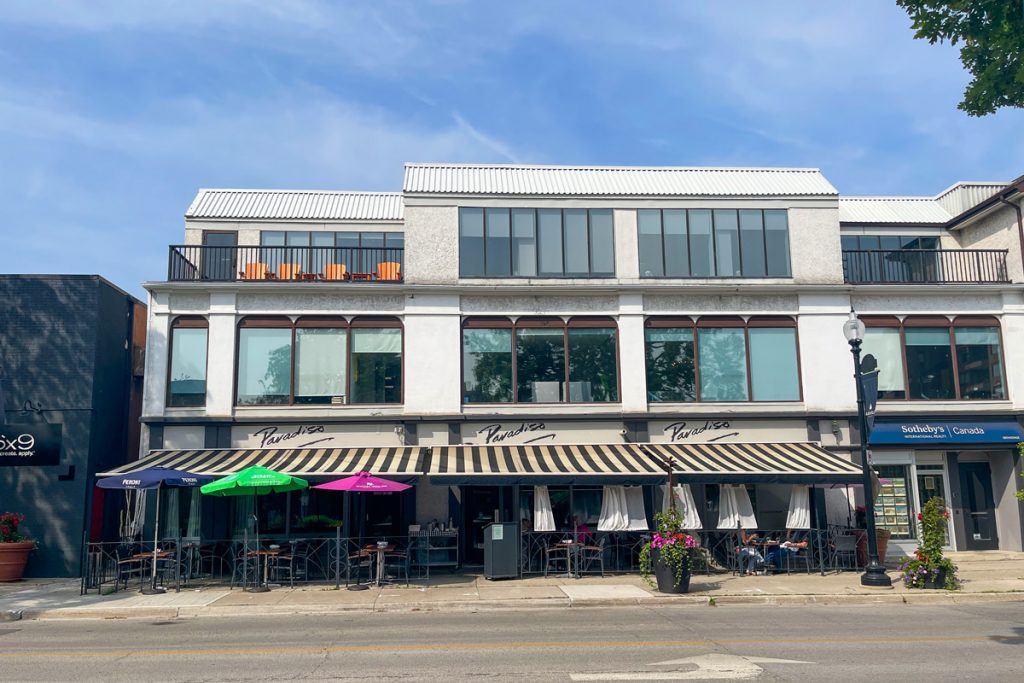 Hexagon Restaurant
210 Lakeshore Rd E, Oakville | hexagonrestaurant.com
Hexagon offers a unique patio dining experience and excellent service. Share their elevated cuisine with friends and family in the heart of Oakville's Town Square.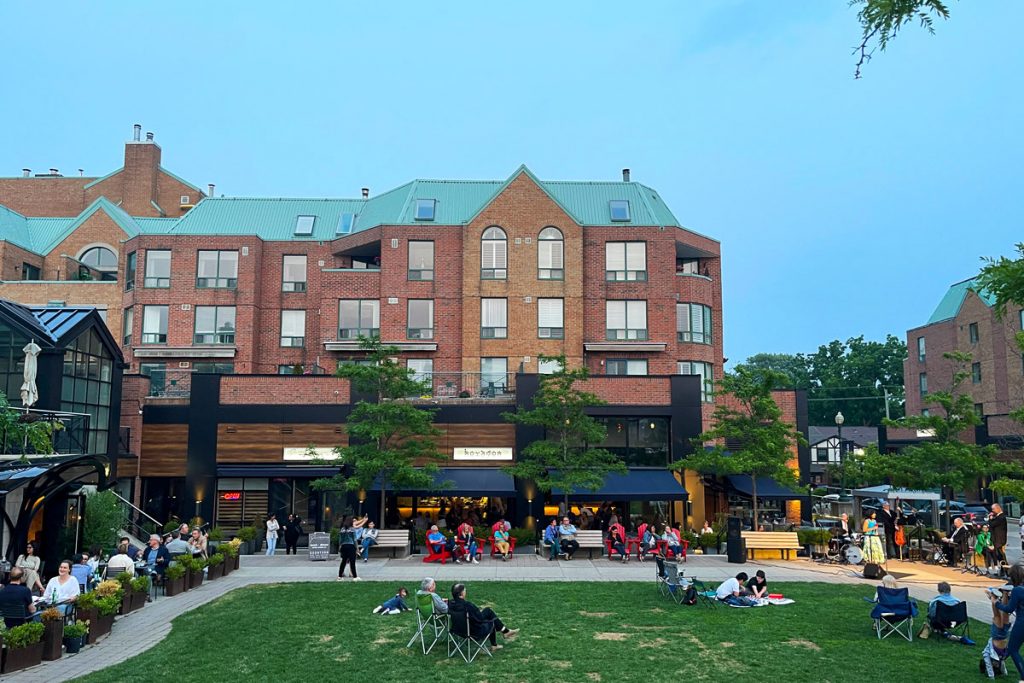 Piazza Bistro
94 George St, Oakville | piazzabistro.ca
Piazza Bistro offers a range of gourmet Italian options in a casual patio atmosphere. They also have a plant-based menu and half-priced bottles of wine on Wednesdays.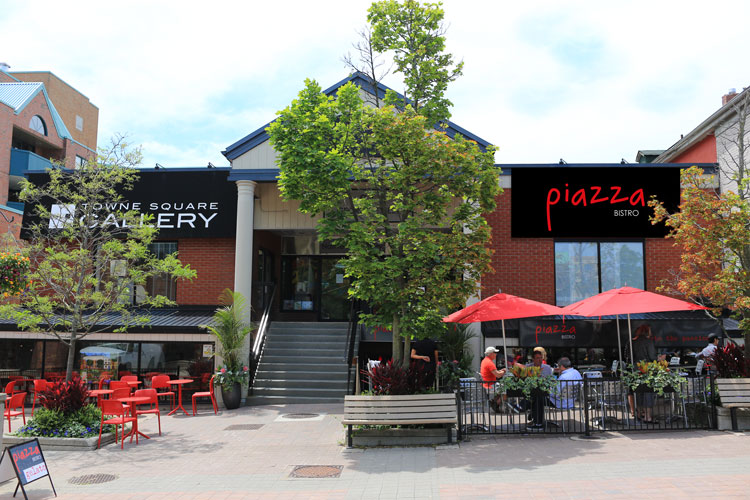 Ritorno Restaurant
261 Oak Walk Dr Unit #8, Oakville | ritorno.ca
Enjoy classic Italian dishes, made from scratch on Ritorno's intimate patio. With many sharable dishes, Ritorno's patio experience is great for any occasion involving friends and family.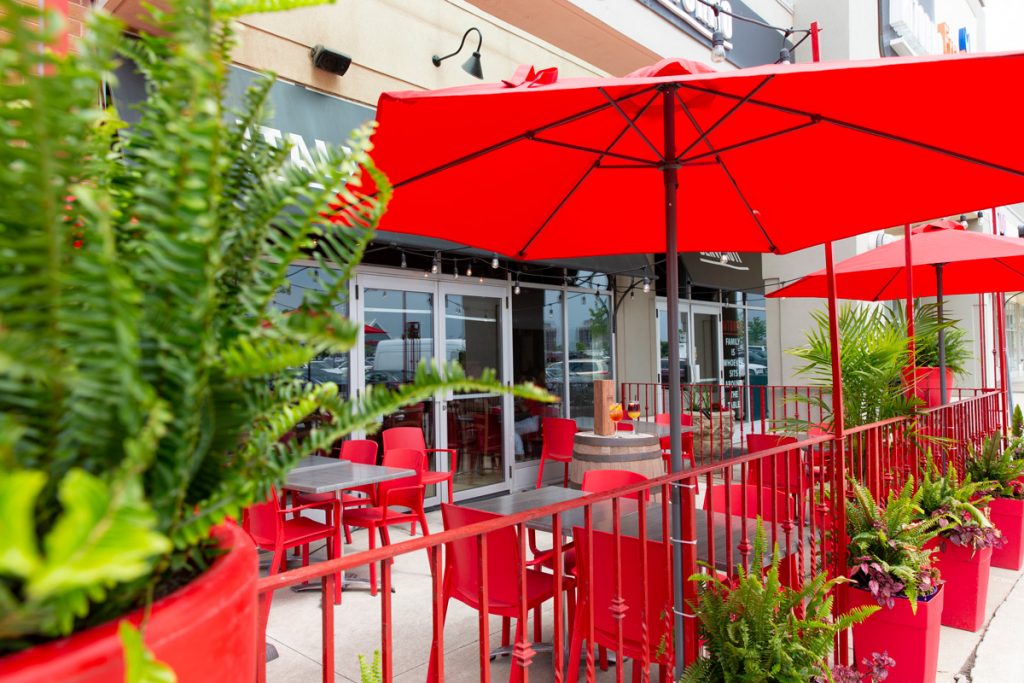 Beertown Public House Oakville
271 Cornwall Rd Unit 101A, Oakville | beertown.ca
Whether you're looking to have a night out with the family or catch a game and a pint with a friend, Beertown has something for everyone. Their patio offers a casual and lively dining experience.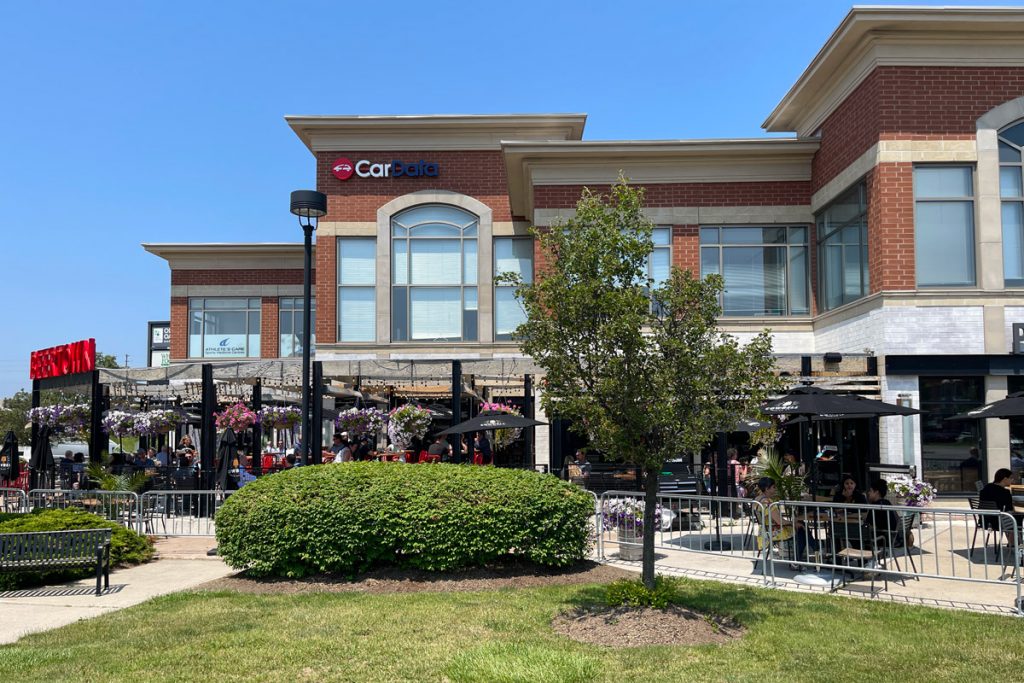 Harpers Landing
481 Cornwall Rd, Oakville | thelandinggroup.ca
Harpers Landing offers a fun and social patio experience on their 4-season patio. Their menu is highly accessible with something to please every member of your crew.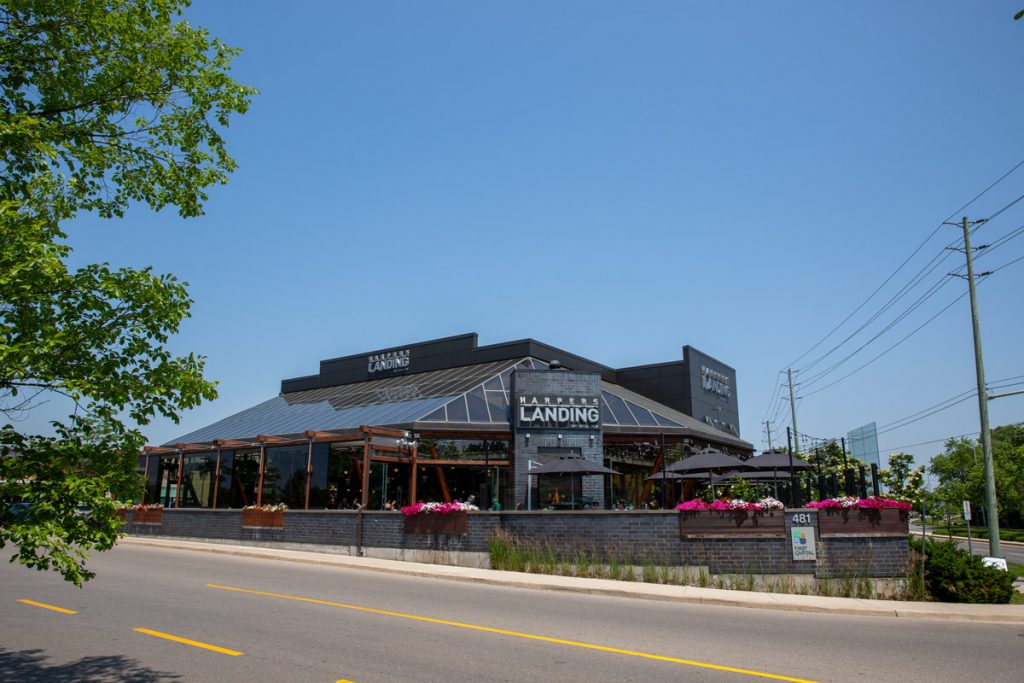 Piano Piano
120 Thomas St, Oakville | pianopianotherestaurant.com
This Toronto staple come Oakville offers traditional Italian fare in a unique form. Not only is the food good, but the atmosphere is soulful and fun. These principles extend seamlessly to their patio experience.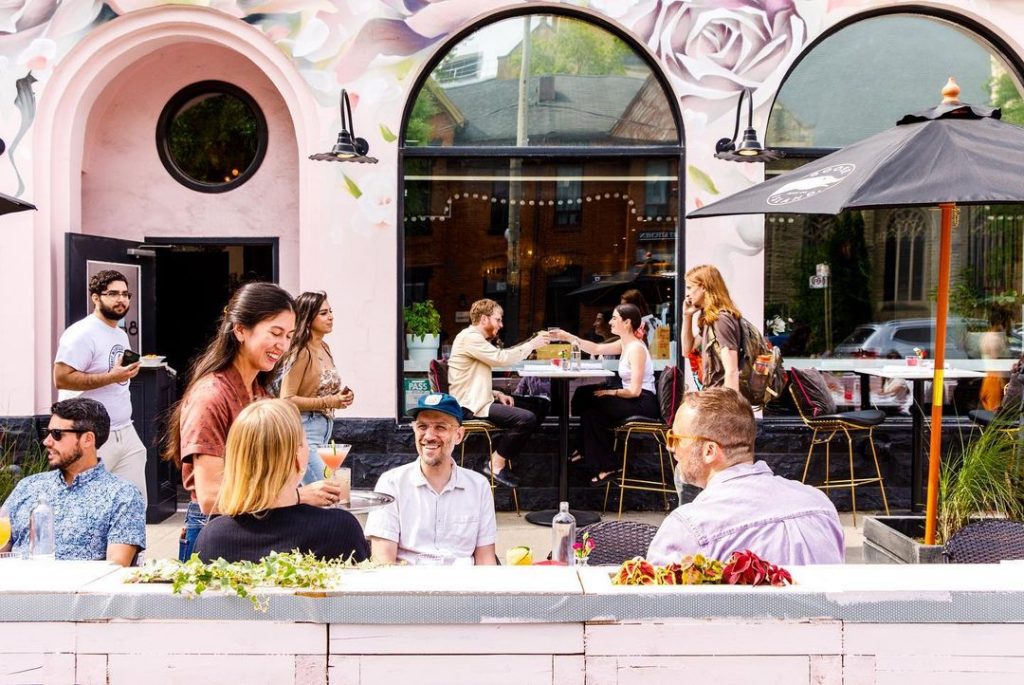 7 Enoteca
216 Lakeshore Rd E, Oakville | sevenenoteca.com
Nestled in the centre of Oakville's Town Square, 7 Enoteca offers a vibrant patio experience. Settle in to the bustle of downtown Oakville with a glass of pinot and a wood fired pizza.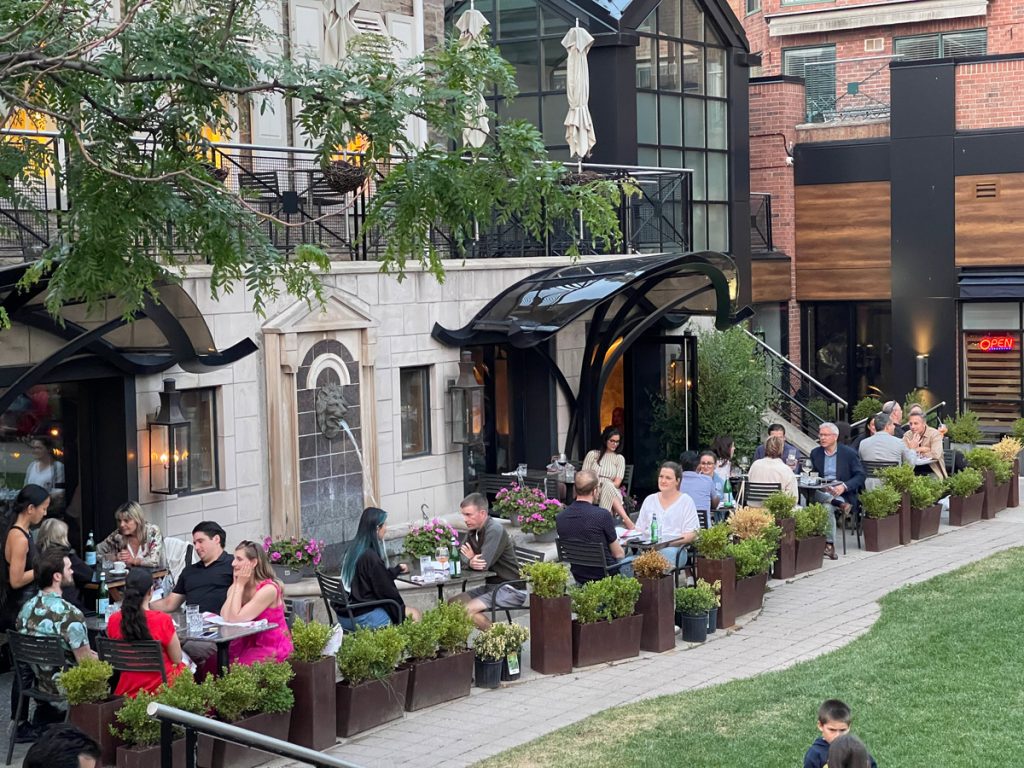 Bucca di Bacco
130 Thomas St, Oakville | bucadibacco.ca
Enjoy Buca di Bacco's intimate downtown patio location. Their menu boasts a range of fine Italian foods and wines.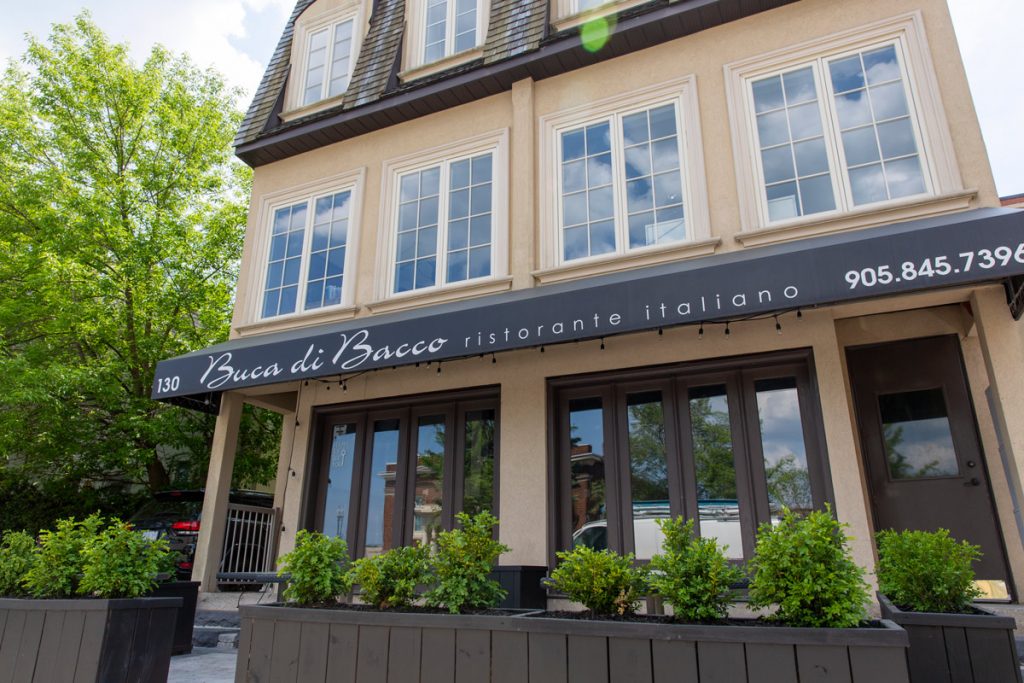 The King's Arms Oakville
130 Thomas St, Oakville | kingsarmsoakville.com
Set in a picturesque courtyard, the King's Arms is an Oakville institution. They offer an eclectic menu of British style pub fare and a range of beers on tap.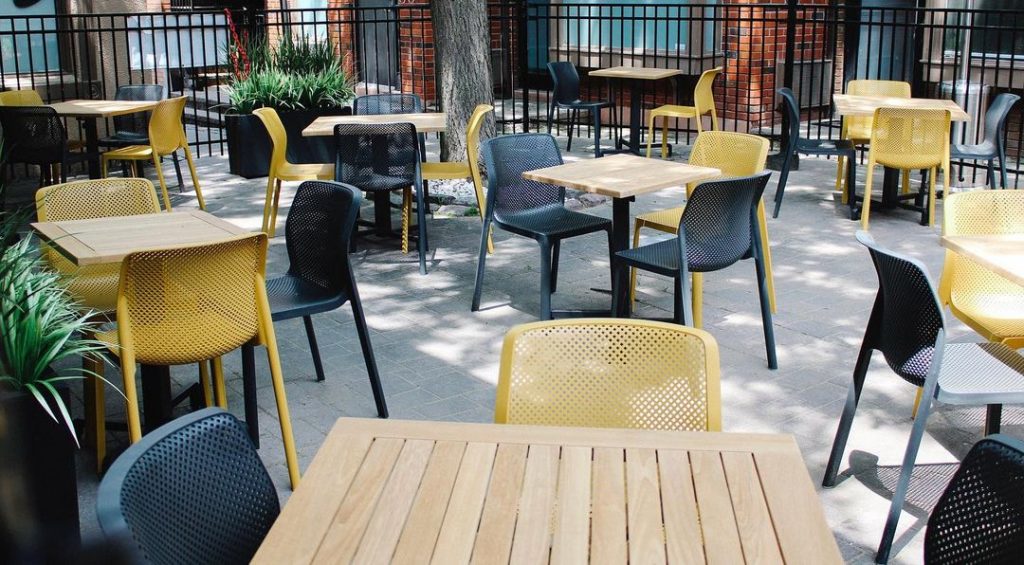 Kerr Street Cafe
298 Kerr St, Oakville | kerrstreetcafe.com
Open from 8:00 a.m. to 4:00 p.m., Kerr Street Cafe is a great option to maximize your patio play during the day. Their elevated food and beverage experience will satisfy even your foodiest of friends. KSC is also family friendly, offering kids menus, high chairs and quick service!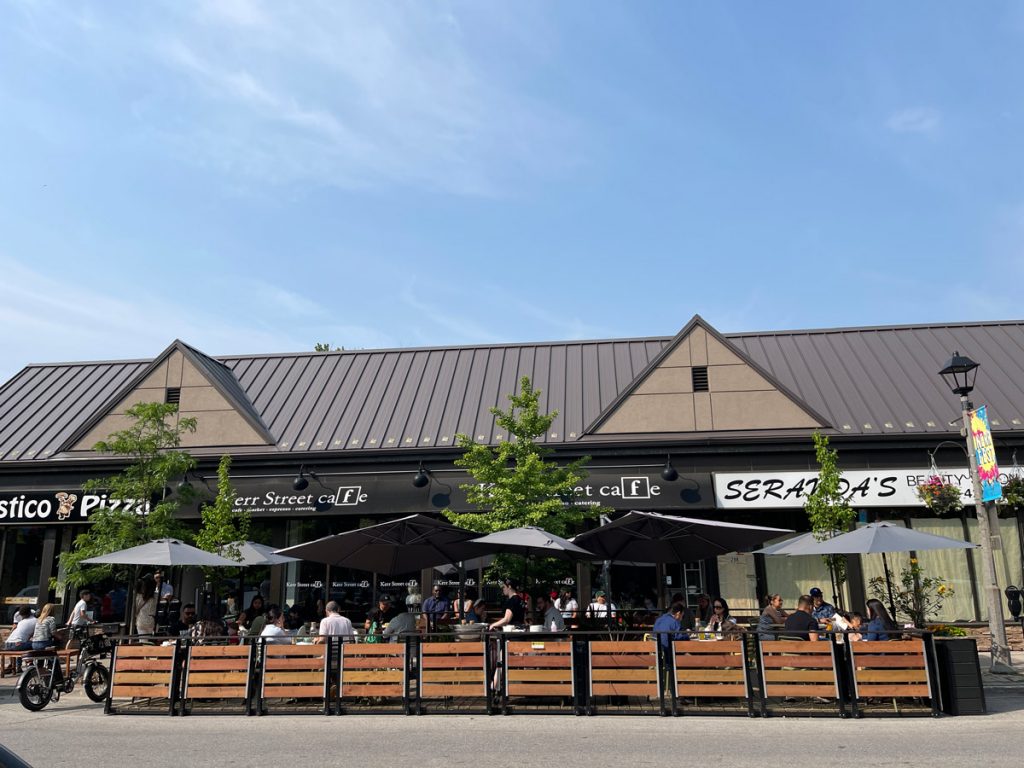 Verace
312 Lakeshore Rd E, Oakville | veracepizza.ca
Situated on the corner of Lakeshore Road and Reynolds, this lush patio is the perfect people watching place for summer meals. Enjoy delicious offerings from their Italian menu and impressive wine list.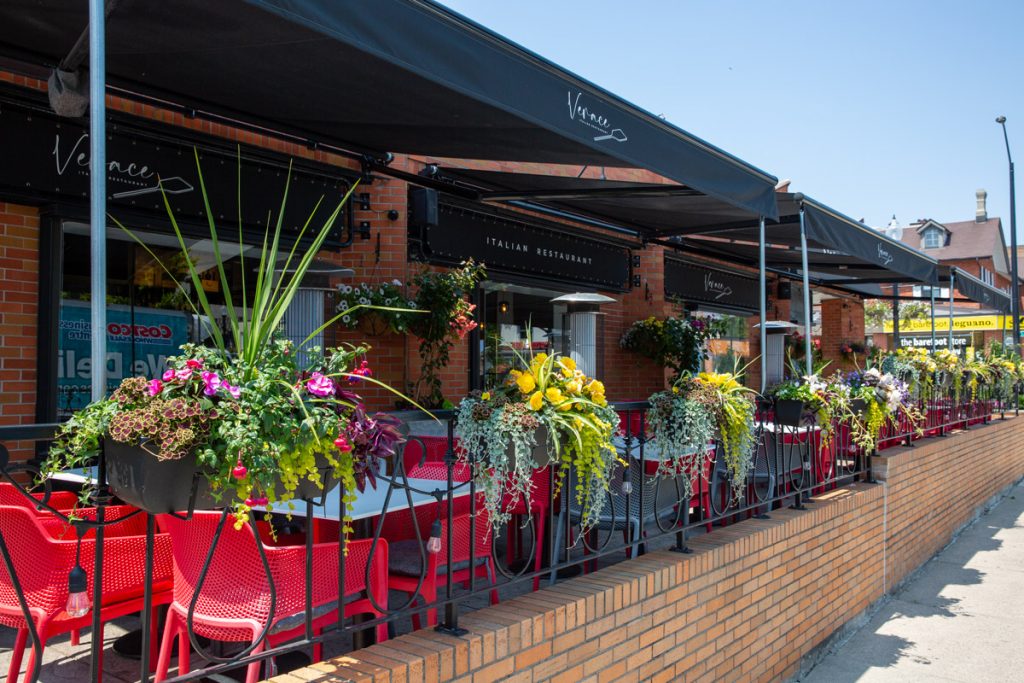 Did we miss a patio? Email us and let us know! Contact us here.