I think we can all agree that nothing tastes better on a hot summer day than a delicious cold ice cream. Yet, in Halton region, there's another cool treat that's tempting residents' taste buds: gelato!
Gelato shops are popping up all over Oakville and Burlington. The latest is Il Gelato di Carlotta, that cut the ribbon on its new shop in Downtown Oakville on May 20. "People nowadays travel much more than in the past and have the opportunity to taste gelato in Europe and especially in Italy," says Lolita Giannelli, retail and sales manager at Il Gelato Di Carlotta.
Isn't gelato just Italian ice cream? While the literal translation for "ice cream" in Italian is "gelato", when it comes to frozen treats, the differences between ice cream and gelato are more than just regional.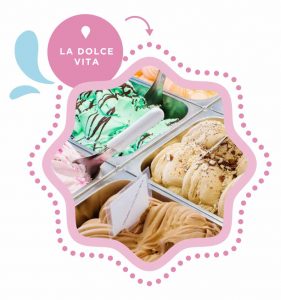 There are five main differences between gelato and ice cream.
A healthier treat
Gelato contains fewer calories, less sugar and lower fat per serving than ice cream, meaning your waistline might actually thank you for choosing gelato as your frozen treat. As its name implies, ice cream contains more cream than milk. Gelato, on the other hand, is made with a greater proportion of milk to cream. The other main differentiating factor is the fat content. "Compared to traditional American ice-cream, artisan Italian gelato has one-third the fat content and calories, as well as 70 per cent less air," says Giannelli.
Smooth texture
Gelato has a smooth and silky texture. This is due to less air added to the dessert during production. "Gelato is traditionally churned at a slower rate than ice cream, giving it a denser consistency," says Chris Iannuzzi, owner/operator at La Dolce Vita, another popular gelato shop in Kerr Village in Oakville.
Hold the cold
While ice cream is served at -20 C, Italian gelato is served at a higher temperature, around -13 C. The warmer texture enhances the flavours as they melt in your mouth.
Freshly made
Perhaps the biggest difference you can taste in gelato is the freshness. "Ice cream is made with ingredients designed for lengthy storage. Artisanal Italian gelato, on the other hand, is produced fresh daily," says Giannelli. At Gelateria Morgana in Downtown Oakville, they source the highest quality ingredients locally and from around the world. "Our pistachio comes from Piamonte in Italy, the hazelnuts also come from Italy, and our limes and tamarind come from Mexico," explains Oscar ArgÜelles, one of the owners.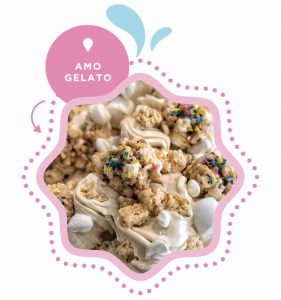 Robust flavours
Gelato's production methods allow for a wider variety of flavours than traditional ice cream. La Dolce Vita has over 100 unique flavours such as maple cookies and cream, fire roasted marshmallow, Sicilian pistachio and ever sour lemon. "We can create pretty much any flavour with natural ingredients," says Iannuzzi. La Dolce Vita's most popular local flavour is strawberry rhubarb crumble gelato created with Niagara strawberries and rhubarb from Dundas. At Gelateria Morgana, Maestra Gelatera Kiren Miret has perfected the ever-popular classics as well as created innovative new flavours to delight her customers first in her original location of Mexico City, and now in Oakville.
If you want to experience a taste of Italy right here in Halton Region, check out any of the gelato shops below: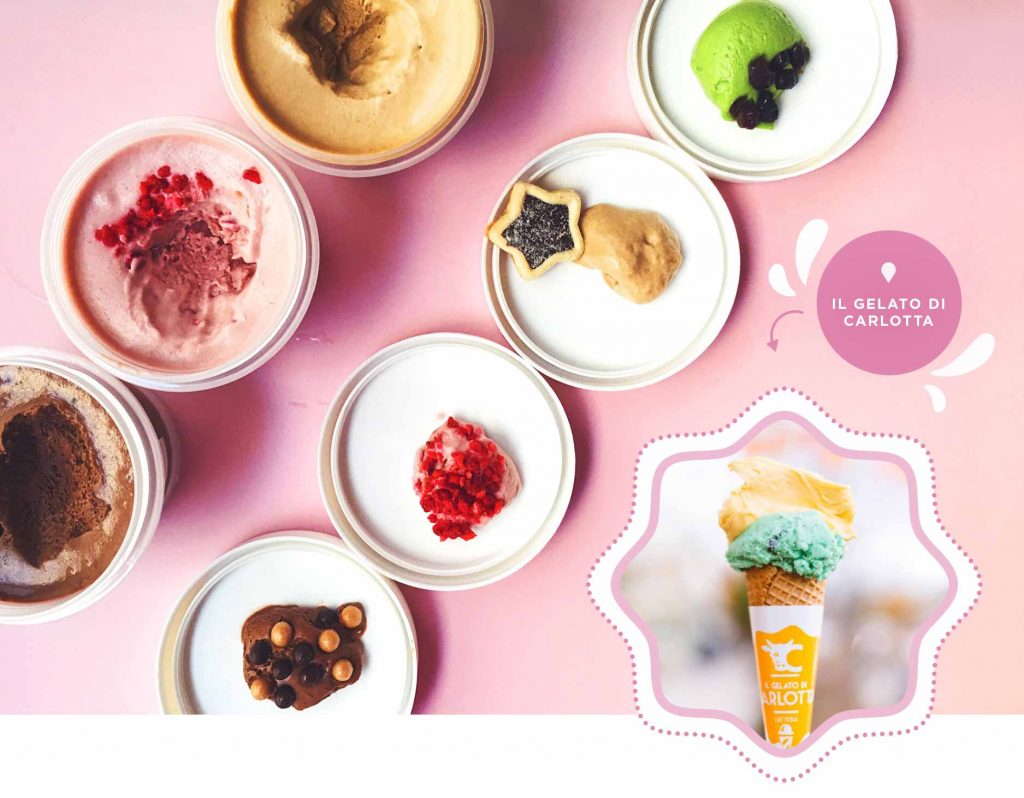 Oakville
Il Gelato di Carlotta
312 Lakeshore Road East
Gelateria Morgana
92 Thomas Street
La Dolce Vita
22 Lakeshore Road West

Nyla's Room
109 Thomas Street

Marylebone Cafe and Creamery
216 Oak Park Boulevard
The Flavour Fox
2464 Lakeshore Road West, Unit 5

Burlington
Centro Noca
590 Brant Street
I Love Gelato
1477 Lakeshore Road, Unit 8
Alia's Gelato Café
1455 Lakeshore Road
Lola Choco Bar & Sweet House
423 Elizabeth Street
Crema de Gelato
415 Locust Street
Hamilton
Amo Gelato
171 Locke Street South
By Lisa Evans