Our home becomes a reflection of our personality. Paintings, rugs, even kitchen hardware or throw pillows can reflect our sense of style in a unique way. Our windows are no different. Window treatments are an extension of your home décor – they can also be fairly pricey. So, if you're ready to jump the gun and make this worthwhile investment, you should start with identifying your personal style and take it from there.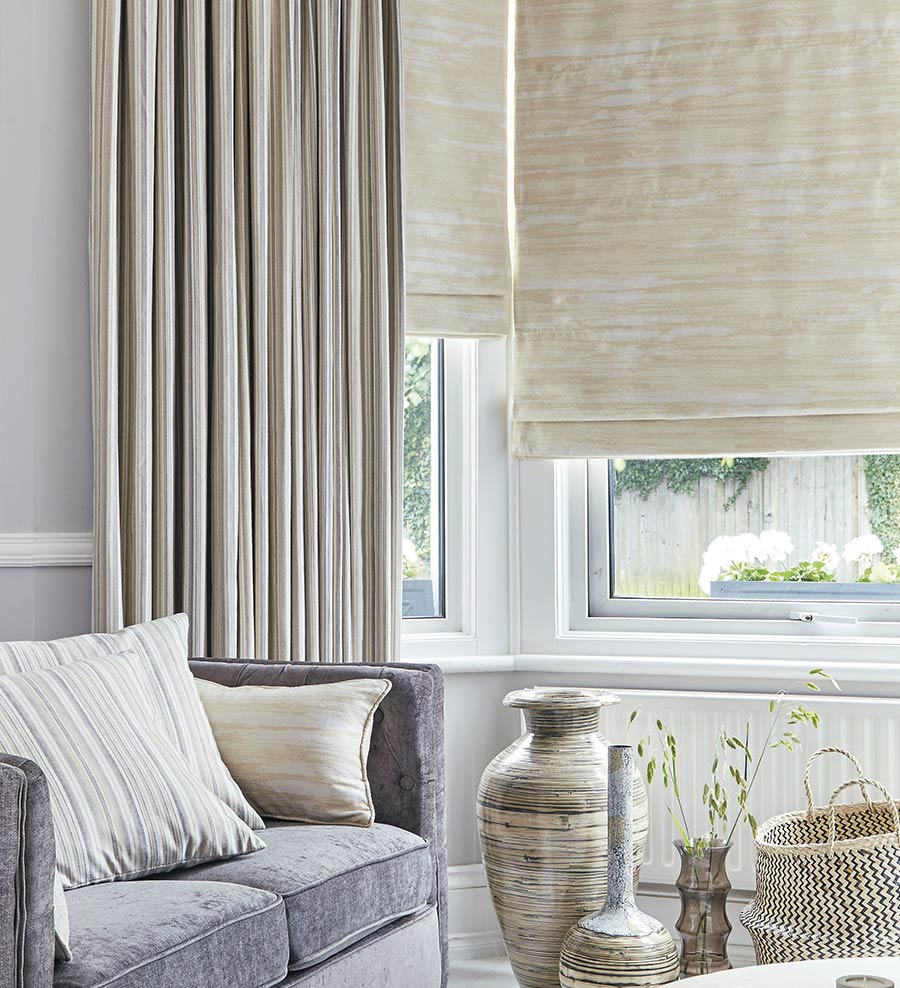 Over the last couple of years, Tori Brock, the owner of Fairhome Interiors in Burlington, has been noticing a resurgence in the popularity of well-made, custom drapery. She says, "We see trends towards pairing traditional styles with modern trends in everything from affordable mechanized hardware to highly advanced fabrics for the environmentally efficient home that no longer looks utilitarian."
She also says sheers are making a big comeback – and they aren't your traditional voile or lace.
Fabrics for this year consist of soft pallets with large scale botanicals or watercolour looks. "We are seeing everything from organic looking linens to nice embroideries and even simple embellishments to give a formal look," Tori says. Fairhome's favourite style is to layer an organic sheer with a beautiful print to really take your drapery to the next level.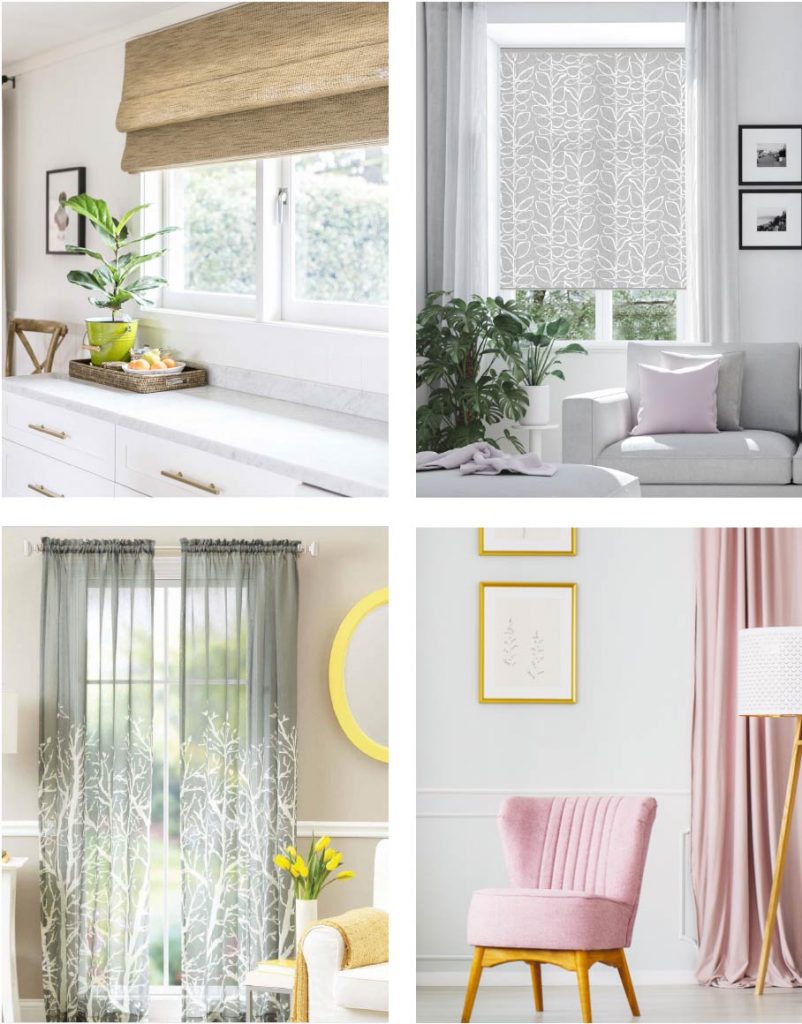 As for colour, Melanie from Salnek's Custom Window Treatments, also in Burlington, says pink is the latest and coolest trend. As for styles, she says "It's about simplification. Automated window coverings are really popular right now. These are "smart" window treatments and can be operated directly through your phone. People are all about overall efficiency" – and access through an app is the way to go.
When it comes to finding the right treatment for your needs and style preferences, the options are really endless. However, it's key to remember that while all window treatments serve the purpose – to block out sunlight and provide privacy – their installation can vary. It's important to know what will work for your space while you shop. You will find plenty of local experts who are there to help.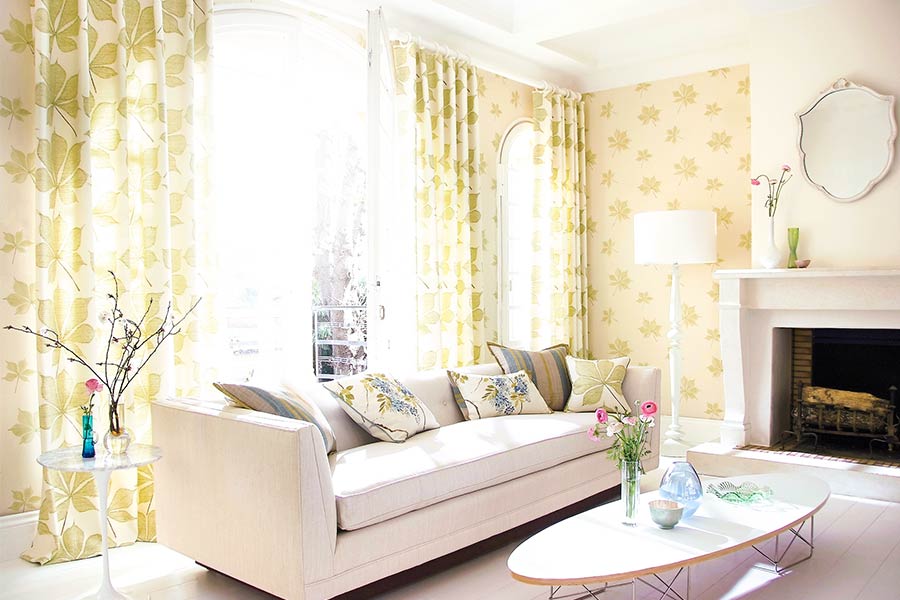 As for window treatment trends that are in the here and now, there's a handful. Floor-to-ceiling drapery will make smaller spaces look larger and ceilings look taller, while sheers are perfect for letting in natural light while still providing privacy. Layering is also big right now. Not only can you layer with colour, but designers are also suggesting layering with materials as well – such as a bamboo blind over a sheer curtain. It's eye-catching and totally on-trend. For those who have an eye for pattern, fear not – patterns are still in. Unlike the curtains from our childhood, patterns these days are bold and sophisticated, adding a special touch to any minimalistic room. Lastly, Tori says trim is making a huge comeback, whether it's on curtains, shades, or valences. It's a great way to take plain fabric and add texture – or even a pop of colour.
Truthfully, with all these options the process of choosing the right treatment can feel a little bit overwhelming. But we're certain our local experts can help you find a look, colour, feel, and texture that meshes well with the overall design of your home. From farmhouse to glam and drapes to valences, window treatments have been around for centuries. With multiple styles and colours to choose from, you're sure to find the perfect fit for your home, your windows, and your personality.
by Allison Dempsey
Local Links
Fairhome Interiors, Burlington
Fairhomeinteriors.myshopify.com
Salnek's Custom Window Treatments, Burlington
Salnek.ca
Fasada, Oakville
Fasada.ca
Shades of Home, Oakville
Shadesofhome.ca