Just over an hour away from Burlington, you'll find a quaint little town along the Avon River. Rich with history, and home to Justin Bieber and Shakespearean plays, Stratford is one of Ontario's top road trip destinations. From the culinary experience to theatres and beautiful trails, you'll want to add this theatre town to your summer bucket list.
Planning a summer trip to Stratford?
We have your itinerary ready…
The Stratford Festival
Celebrating its 70th season, The Stratford Festival combines Shakespeare with contemporary dramas and classic stories. This year, audiences will be treated to the performances of Hamlet, Chicago, The Miser, Little Women, Richard ll, All's Well That Ends Well, Death and the King's Horseman, Every Little Nookie, Hamlet-91, and 1939. Running from April to October, The Stratford Festival is a must-see. Tickets can be purchased at www.stratfordfestival.ca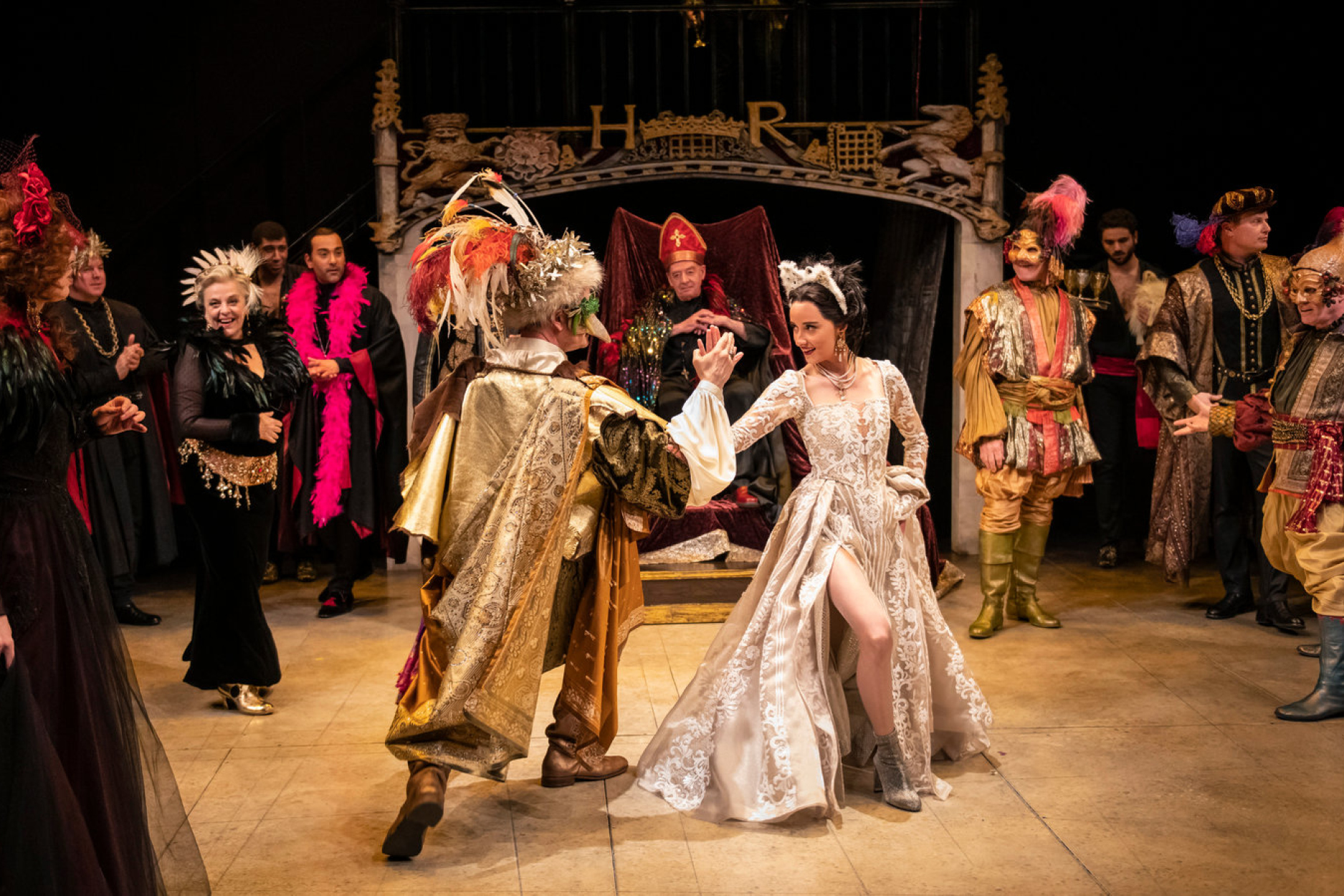 Allen's Alley
Allen's Alley, originally a passage to the Livery Stables behind The Wellington Street Hotel, is now home to 13 graphic painted murals honouring talent and celebrity visitors. Stratford is well known for its art scene, and Allen's Alley is one of the most popular destinations  amongst visitors and artists. Located between Wellington Street and Erie Street, each mural depicts a unique glimpse of Stratford's musical history.
Avon River Loop
While widely known for its art scene, Stratford has another defining feature – the picturesque Avon River. The Avon River Loop is a 2.6-kilometre pathway around the Avon River. Enjoy sights as you navigate the trail (which only takes about 35 minutes to walk from start to finish). It's the perfect place to view wildlife, enjoy the river, and even stop for a picnic in the park. Visitors love bird watching, hiking, and even cross-country skiing in the winter. The trail is open year-round and is beautiful to visit, no matter what season. Bonus points: the path is paved, making it accessible for strollers and wheelchairs.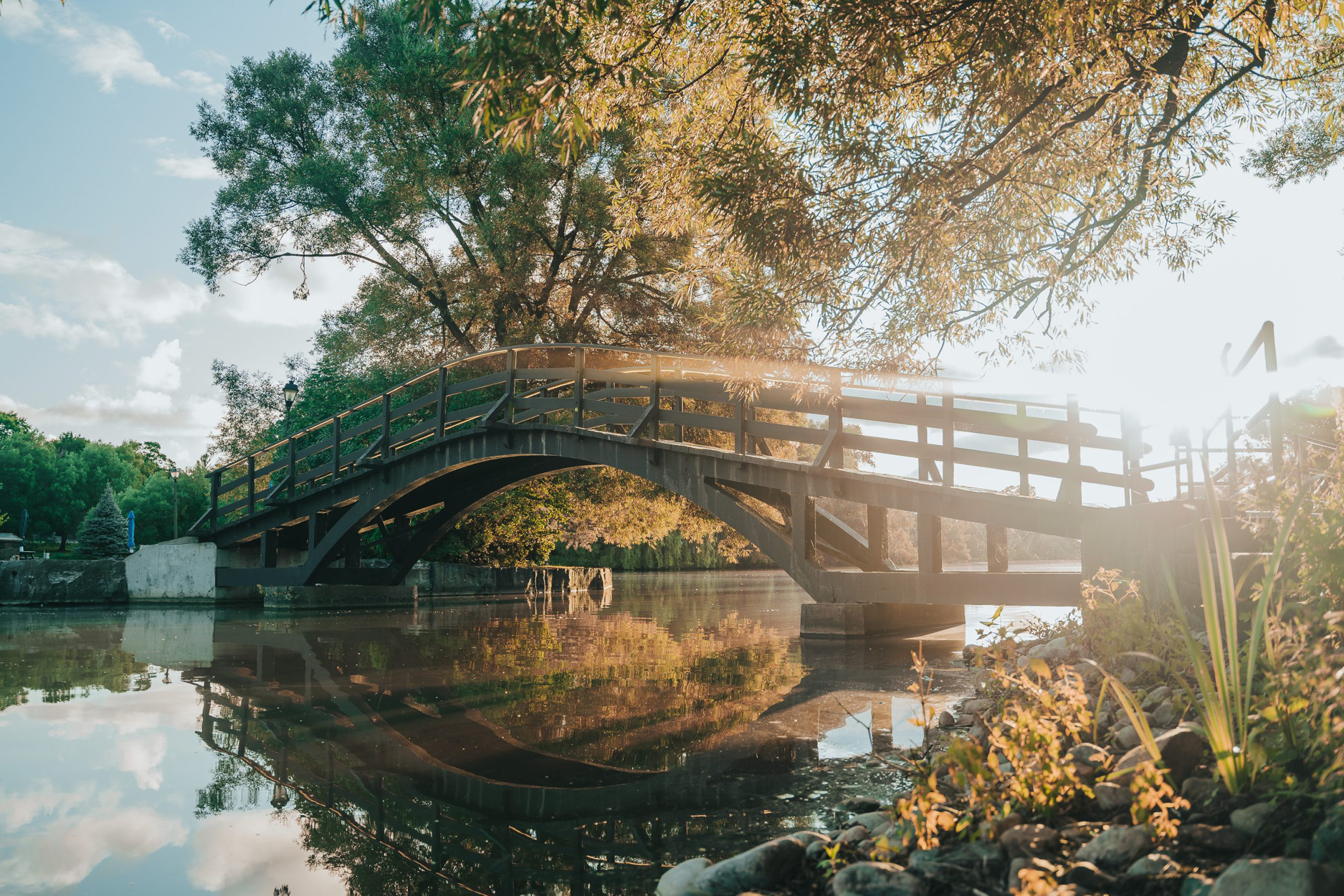 Chocolate Trail
Who doesn't love chocolate? This self-guided tour is the perfect experience for both kids and adults. Follow along the trail as you experience Stratford's world-famous confectioners and bakers. With each trail purchase, you get to choose which six stops, out of the participating businesses, to redeem your six vouchers for a chocolate delight on your self-guided tour. Every stop is unique and features a different chocolatey treat to enjoy. 
Stratford Gardens
This garden has quite a history. The feature most visitors notice immediately is the 65 foot (20 metre) chimney, all that remains of the Dufton Woolen Mill that initially occupied the site. The mill was built in 1874 and burned in 1919, leaving only the chimney that still stands as an imposing landmark. The garden was first conceived to include only plants mentioned in Shakespeare's plays. That emphasis has changed over the years. Many plants in the garden are definitely "Shakespearean" (look for fine stands of herbs such as fennel, rue, tarragon, and rosemary). Still, visitors are sometimes surprised to find decidedly non-Shakespearean plants as well.  You may wish to pause to admire the gazebo and nearby formal beds of hosta, ferns, begonias, grasses, and amaranth.
Whether you're looking for a weekend away with friends, a date-night with someone special, or a family getaway – Stratford has a little something for everyone.