Being a new mom is filled with soft baby cuddles and coos, but it can also come with loneliness. Days are spent just you and your baby, away from former coworkers and friends. Suddenly, you're singing Cocomelon in the shower and counting the hours until nap time. Mommy and Me programs provide moms with an excellent opportunity to connect with others in the same stage of life – moms who don't mind that you have spit up on your shirt…because they do too. Babies also benefit from socialization.
We've rounded up some of the best Mommy and Me drop-ins in the Halton area.
Tip Toe Music
If you're in the Burlington, Oakville, and Milton areas, check out Tip Toe Music for parent and child music and movement programs. Their Music Together classes are for babies (up to 7 months),
and  they also have a Mixed Ages class for ages birth to five years old. If you're looking for a curriculum-based program, they have that, too! Families can sign up for a full semester and will received a songbook, CD/digital downloads for each family, and at home music-making support. Their summer program registration has just opened with classes in Oakville, Burlington, and Milton – enjoy 6 weeks of music-making, learning, and fun as a family!
E-J Walker, owner of Tip Toe Music, also runs Movies for Mommies Oakville, which is a drop-in Mom and Baby movie screening at Film.ca Cinemas in Oakville.
Common Moms
With chapters in Burlington, Waterdown, Ancaster, and Milton, the Common Moms offer mom and baby programs, including sensory play, toddler dance, and crafts. They also run the Family Room in Waterdown, a drop-in play space featuring a soft play zone for babies, a messy creative play station, and a pretend play zone where kids can pretend to run a grocery store or be a veterinarian.
Cost: $12 / Kids over age 1. Children under 1 are free with a paying sibling or adult for $5.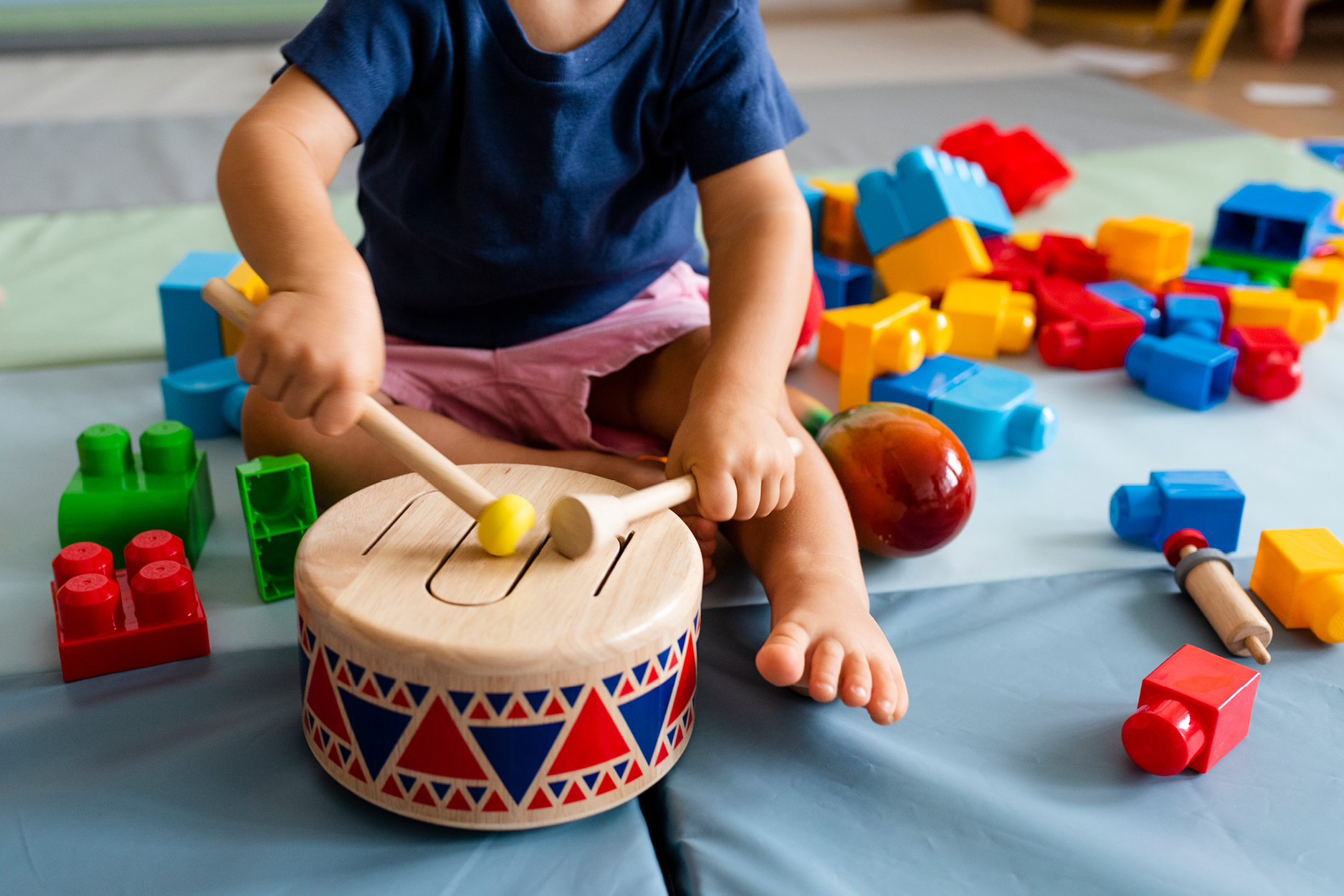 Mommy Connections
With chapters in Burlington, Oakville, and Mississauga, Mommy Connections has programs to support moms from pregnancy all the way through toddlerhood. Their mom and baby program for ages 0-18 months allows moms to learn from local experts in all aspects of baby development, plus it provides the opportunity to try new activities and socialize with moms in the same stage of life. Travelling Tots (for ages 18 months – 4 years) provides a unique opportunity for mom and tot to travel around town experiencing different play venues – from gymnastics to swimming – demonstrating classes while meeting new friends.
The WOMB Burlington (World Of My Baby)
The WOMB in Burlington supports moms during pregnancy and beyond through health and wellness treatment. They also run mom and baby classes for infants up to 12 months of age, including mom and baby yoga, baby sign language, and their Baby @ Play program run by an occupational therapist.
We Rock the Spectrum
This fun and inclusive gymnasium in Oakville offers drop-in play opportunities, perfect for those days when you need a change of scenery. Their soft play and pretend play areas are perfect for babies and toddlers, and their climbing wall, zip line, and slide are great fun for older siblings.
Drop-in open play $18/child. Monthly memberships are also available.
Oakville Parent-Child Centre
The Oakville Parent-Child Centre offers a variety of free programs for parents and children ages 0-6 facilitated by EarlyON Educators. Programs include baby & me, toddler time, new parent meet and greet, and even some outdoor explorer programs. These programs are free, but you do need to register in advance.
Mommy Nook
With classes at various locations in Burlington, The Mommy Nook is the place to go if you want to create adorable keepsake art with your baby. After storytime, songs, and parachute fun, Miss Sarah helps moms create Pinterest-worthy pieces of art using their child's footprint. Don't worry; you don't need to be crafty. Miss Sarah makes the artwork easy with pre-cut pieces. She even does the footprint stamp for you, so your artwork always turns out.
Local Links
Tip Toe Music : tiptoemusic.net
MFM (Movies for Mommies) : moviesformommies.com | (289) 218-7258
Common Moms : thecommonmoms.com | (905) 689-4333
Mommy Connections : mommyconnections.ca | (416) 888-9687
The WOMB Burlington (World Of My Baby) : thewomb.ca/Burlington | (905) 842-2434 ext 2
We Rock the Spectrum : werockthespectrumoakville.ca | (905) 337-0101
Oakville Parent-Child Centre : op-cc.ca | (905) 849-6366
Mommy Nook : mommynook.com