Just about everyone will want to lace up their skates and join in the fun this winter, as Rogers Hometown Hockey visits 24 communities coast to coast between October 2017 and March 2018. Dubbed the ultimate NHL fan experience, the tour will celebrate local hockey stories and the game's biggest stars. And, as an early Christmas gift for local hockey fans, on November 25 and 26 The Rogers Hometown Hockey Tour visits Oakville for a fun-filled weekend festival of hockey.
Oakville was one of the 24 Canadian communities chosen as a stop for the tour. Join the hosts Tara Slone and Oakville's own Ron MacLean, plus NHL alumni, and enjoy free activities, games, interactive experiences and live entertainment for the whole community. The festival will end with an outdoor viewing party on Sunday where Ron MacLean and Tara Slone will broadcast live from the Sportsnet™ Mobile Studio as the Vancouver Canucks take on the New York Rangers.
Paint the Town Red
Residents, businesses and community groups downtown and across Oakville are encouraged to Paint the Town Red in preparation for the arrival of Rogers Hometown Hockey. There are lots of ways to participate; all Oakvillians are encouraged to get involved in the celebration by decorating their local homes, businesses and/or community organizations leading up to the festival weekend.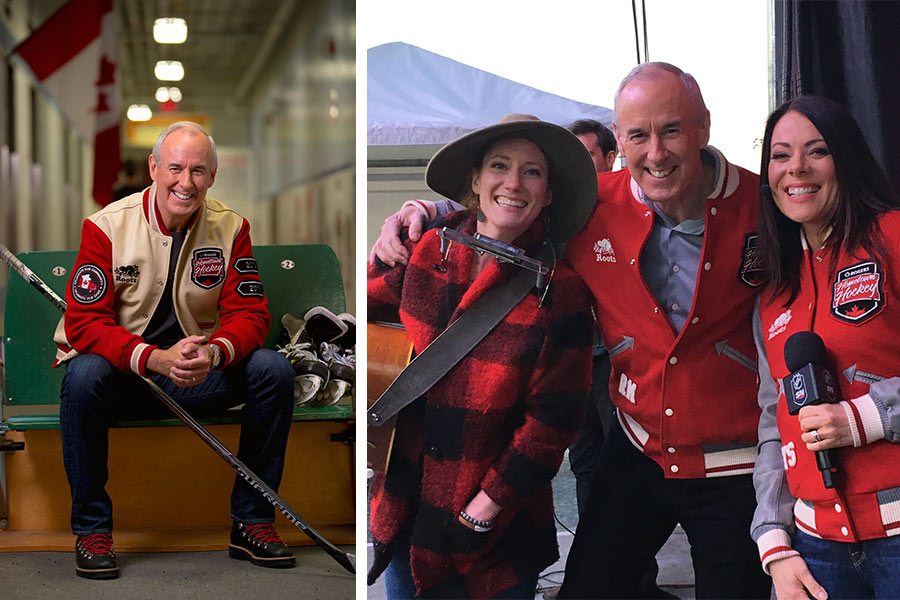 How to get involved and help Oakville 'Paint the Town Red'?
Have kids draw creative Canadian and hockey-themed designs on their local sidewalk and driveway
Hang a Canada flag, red and white pendants or other Canadian and hockey-themed decorations on your store window or garage door
Swap out your regular white light bulbs for red ones, indoors and out!
Rogers Hometown Hockey Tour Schedule:
184 Church St, Downtown Oakville
Saturday, November 25:  12 – 6 pm
Sunday, November 26: 11 a.m. – 6 pm
Pre-Game: 1:30 pm
Game Starts at 2 pm
Free Oakville Transit Shuttle
The Town of Oakville will be providing a free Oakville Transit shuttle service from the Oakville GO Station to the two-day event in downtown Oakville.