Sometimes, shopping for clothes is an impulsive decision. You see a celebrity rocking a cute sweater and you immediately head for Google trying to find the (more affordable) match. Or, you scroll through Pinterest looking for the perfect fall boots, and the next thing you know, you've added six outfits to your cart.
But it has to be said it is even more fun to make an impulsive purchase while browsing in a local clothing store. Sure, it's easy to flip through an inbox full of promo codes just like everyone else. But when all is said and done, you'll be walking around dressed like…everyone else.
There's something very "Hallmark movie" about shopping at a local boutique. The friendly, personal interaction with staff, beautifully decorated window displays, and one-of-a-kind pieces hand-selected by the store owner…… it's more personable, memorable, and it's a hands-on experience. Keyword: experience.
Oakville and Burlington are home to many long-loved and newly opened shops and boutiques. Each one is different from the next. When you buy from a local shop, you're buying from a neighbour – someone with a strong desire for fashion. And judging by their creations and selections, it shows.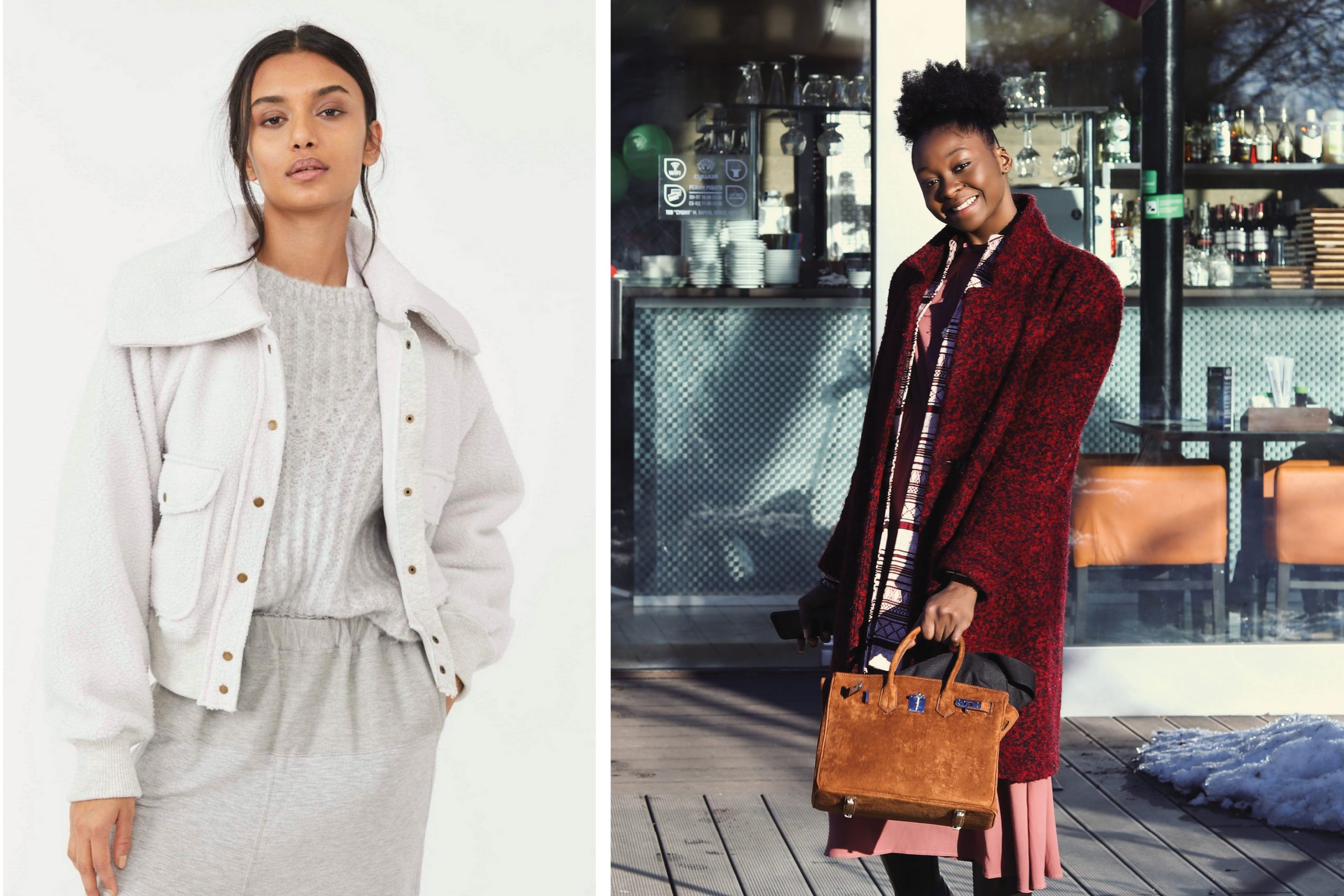 In some shops, like Joseph Tassoni in Burlington, you'll find clothing made by a local designer with locally sourced materials. While in other shops like Joelle's in Burlington and Zahara's Boutique in Oakville, you'll find an edited selection of fashion-forward shoes, accessories, and clothing handpicked by owners Joelle or Tracey. Looking for something cozy? Check out C'est Naturel Boutique in Burlington; owner Bemi has a wonderful selection of elegant clothing that's warm and comfortable.
Shopping local is knowing that you'll find brands you love in shops you won't find anywhere else. Boa Boutique in Oakville gets new merchandise every week – mostly one of each size, which allows for shoppers to get more exclusivity. Bocana in Burlington is your go-to boutique for a safe and private appointment with bra-fitting specialists. And there are so many more.
We've pulled together some of our favourite local fall fashion finds. Shop in-store for that Hallmark experience, or, if you really do like to *add to cart*, you can shop many of them online, too.