A bowl of chicken noodle soup to chase away that cold, tomato soup that pairs so well with a grilled cheese sandwich and brings back warm memories of childhood, or your family's own recipe that's been passed from one generation to the next.
Soup truly is the ultimate comfort food, with every savoury spoonful feeling like a warm hug on a chilly day.
Below, we've listed the best hotspots to enjoy a delicious bowl of soup in the local area.
Oakville
Lettuce Love Cafe | 326 Kerr St. | www.lettucelovecafe.com/
Seven Vegetable Soup; Tomato Protein Soup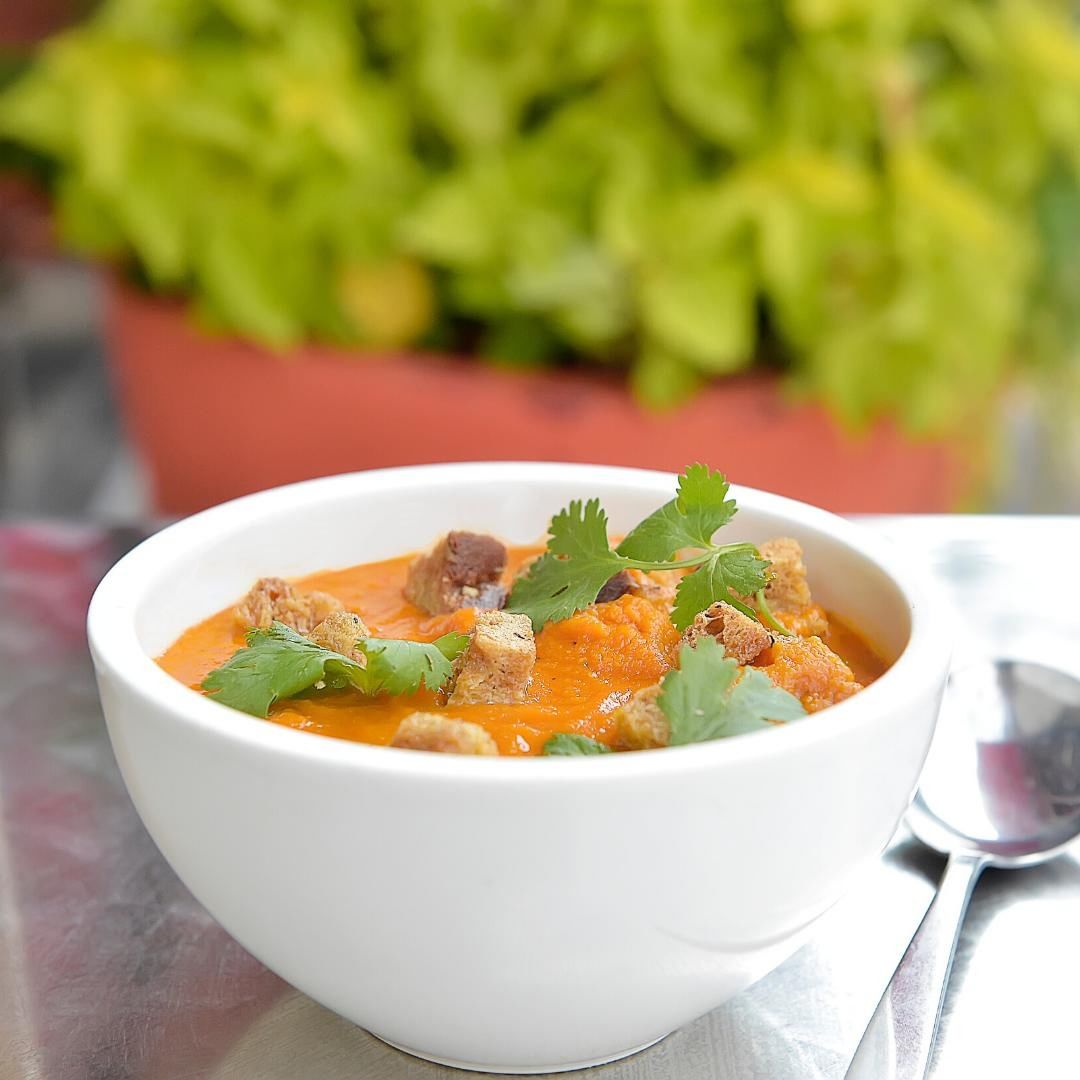 Stoney's Bread Company | 325 Kerr St. | https://stoneysbreadcompany.com/
East Coast Clam Chowder; Roasted Butternut Squash & Pear Soup
Mermaid & the Oyster | 250 Kerr St. | www.mermaidandoyster.com/
Mermaid Chowder; Lobster Bisque
Soontorn Bahn Thai | 210 Lakeshore Rd. East | www.soontornbahnthai.ca/
Thai Hot & Sour Soup; Coconut Chicken Soup; Lemon Prawn Soup; Thai Vegetable Soup; Lemon Chicken Soup; Coconut Prawn Soup; Seafood Soup; Spicy Vegetable Soup
The Crêpe Kitchen | 88 Dunn St. | www.thecrepekitchen.ca/
French Onion Soup
Aroma Espresso Bar | 321 Lakeshore Rd E | doordash.com
Lentil Parsley Soup; Tomato Freekeh Soup; Pumpkin Cauliflower Soup
Bronte Village
La Parisienne Crêperie | 93 Bronte Road | www.laparisiennecreperie.com/
French Onion Soup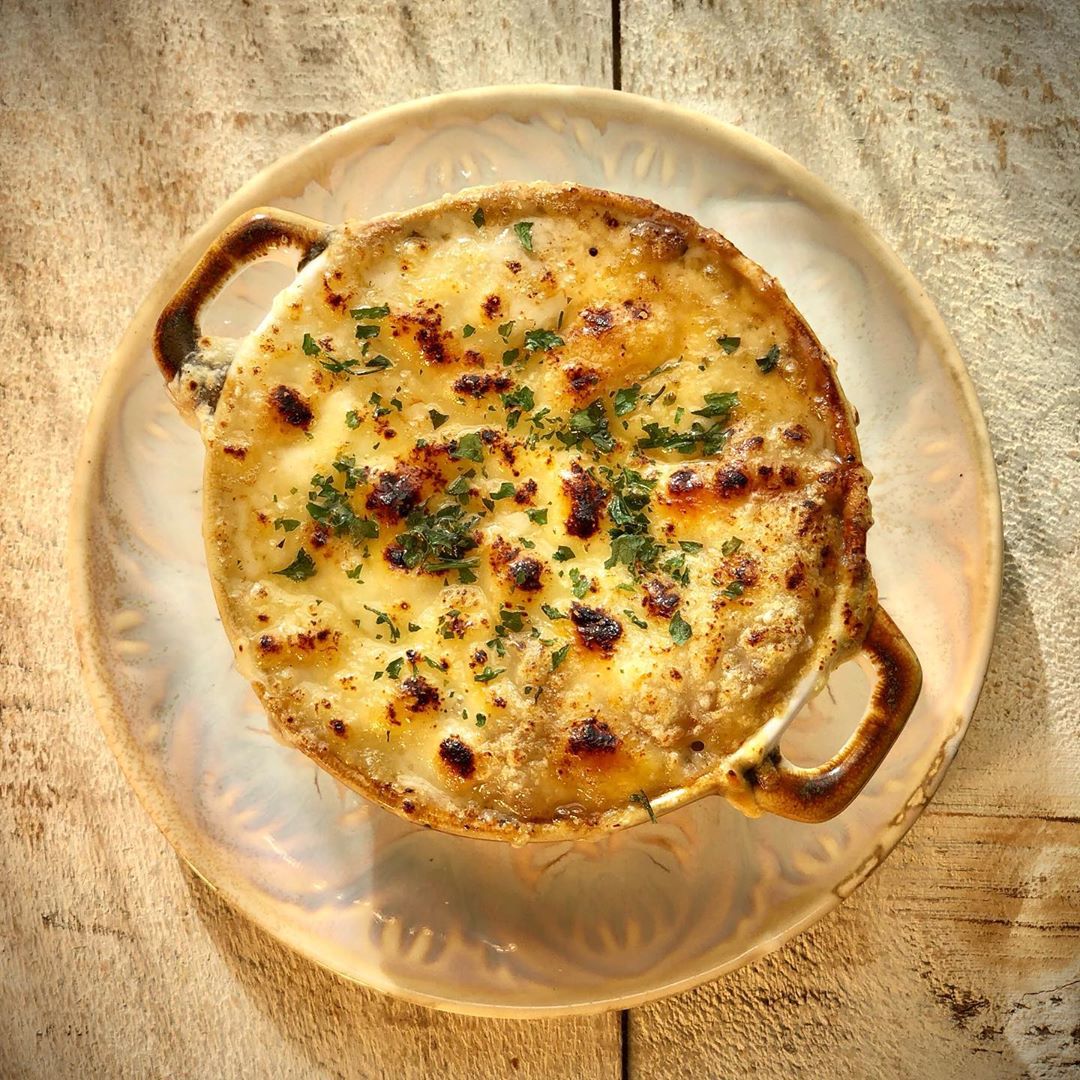 Harbourside Artisan Kitchen | 2416 Lakeshore Rd. W | www.harbourside-kitchen.com/
Butternut Squash Soup
Burlington
Familia Fine Foods | 3245 Harvester Rd Unit 17 | https://familiafinefoods.com/
A variety of homemade soups that are frozen and can be enjoyed at home: Ajiaco Soup ; Sancocho Soup; Mexican Tomato Chicken; Asian Red Lentil Soup; Black-Eyed Bean; Carrot & Butternut Squash; Green Lentil Soup; Hearty White Bean Soup; Quinoa Rice Chicken Soup; Chickpea Soup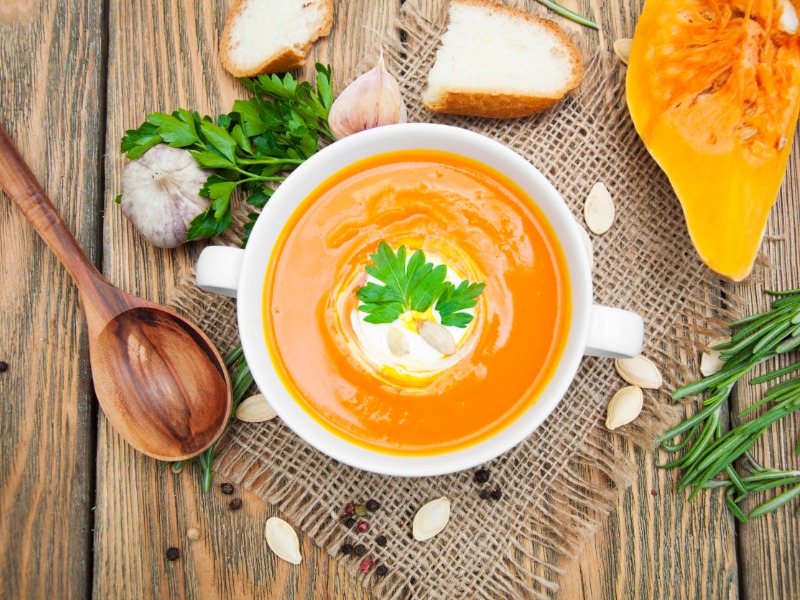 Spencer's at the Waterfront | 1340 Lakeshore Rd. | https://spencers.ca/
Curry Cauliflower Soup
Lettuce Love Cafe | 399 John St. | https://www.lettucelovecafe.com/
Seven Vegetable Soup; Tomato Protein Soup
Pintoh Cuisine | 399 Elizabeth Street Unit 1-3 | https://pintoh.ca/
Tom Yum Soup; Coconut Soup; Noodle Soup
Jake's Grill & Oyster House | 950 Walker's Line | www.jakesgrill.ca/
New England Style Chowder
Hamilton
The Burnt Tongue | 10 Cannon St. East | 182 Locke St. South | 1019 King St. West | www.theburnttongue.com/
The Burnt Tongue specializes in soup and has a large selection on their menu, including: cabbage roll soup; asian beef vegetable; chili con carne; coconut curry lentil; creamy tomato and tortellini; creamy mushroom & thyme; butternut squash bisque; dijon smoked turkey & kale; double smoked bacon & split pea; egyptian red lentil; ethiopian lentil stew; irish pork stew; fasolada; loaded dill pickle soup; spiced cauliflower & lentil; west african peanut, and more.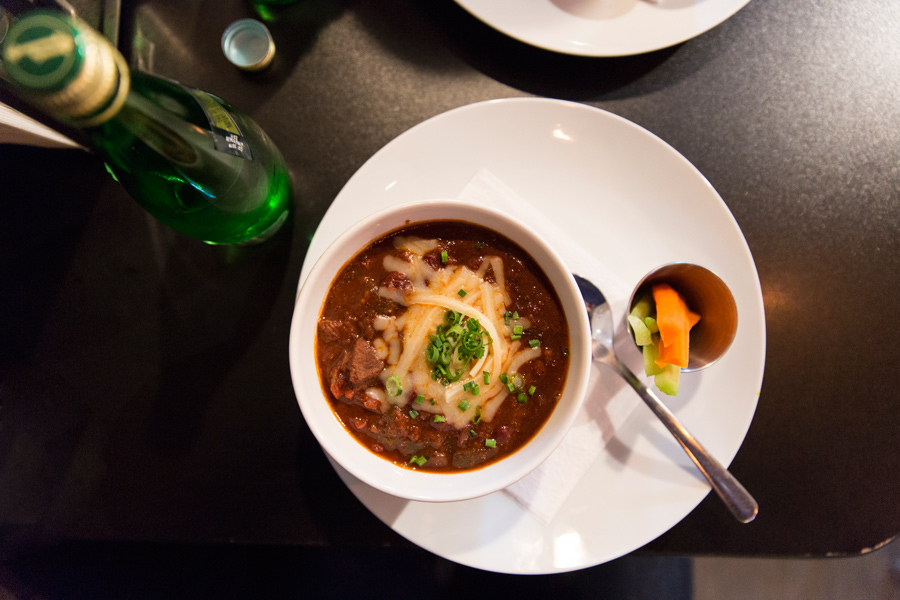 Souptogo | 573 Parkside Dr. (Waterdown) | https://soup-to-go.ca/
Souptogo is a farm in the Village of Waterdown (within the Greater Hamilton Area) that has an in-house bakery and kitchen where you can pick up homemade soups that range from Sweet Potato Apple Bacon to Chicken Pot Pie or Ham & Gouda (among a variety of other flavours that change on a daily basis)