Kids love to play in the dirt. Caring for a garden can turn playtime into a fun learning experience and, psst, it may even help you sneak veggies into their diet.
Check out the many benefits of making gardening your family's new hobby.
Appreciation of where food comes from
Growing a garden not only helps kids connect with nature, but introduces them to sustainable living. "Seeing that growing fruits and vegetables can have challenges, such as weather, animals and insects, makes us more aware of the effort that farmers put into producing the products that fill the produce aisles in the grocery store," says Valerie Kristjanson at Connon in Waterdown. Kids may be less inclined to let food go to waste, as a result.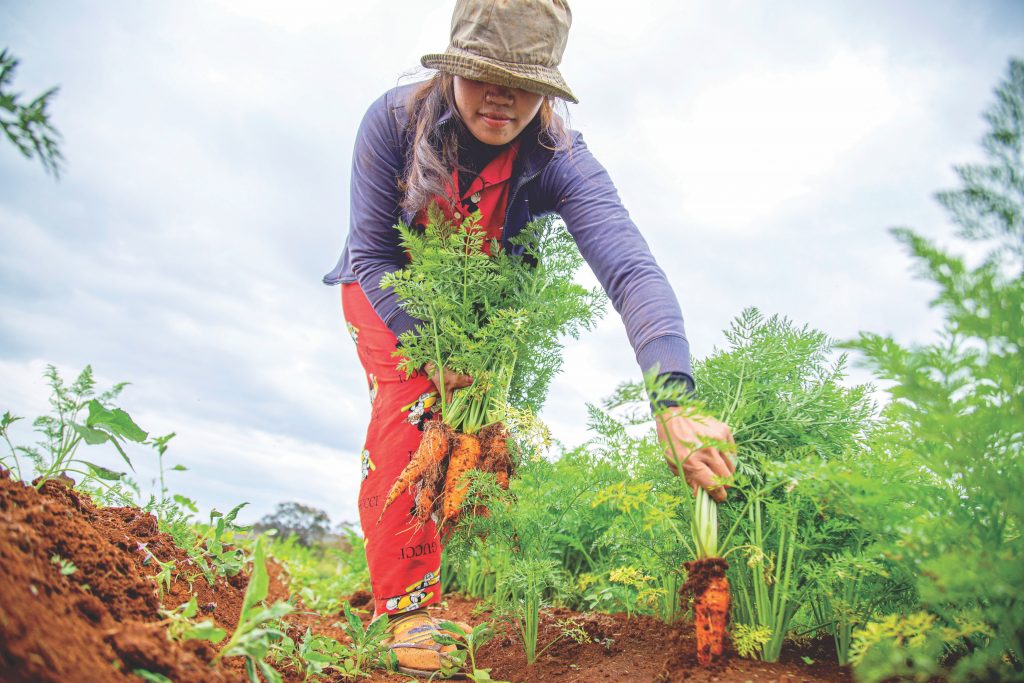 An outdoor science classroom
While kids are digging in the dirt, they learn about weather, soil, plant classification and how food grows. It's a safe way to experiment (without worries about kitchen explosions) and see the "fruits" of their labour.
If they grow it, they will eat it
Looking for a way to encourage your kids to eat their greens? A garden might be your gateway. Cutting herbs or plucking string beans are both easy ways to get kids to help in the kitchen. "Harvesting your salad for dinner is rewarding and a good way to involve kids in the meal prep and, hopefully, encourage them to want to eat what they've grown," says Kristjanson.
Watch your patience grow
Patience is a virtue, but not an easy skill to develop in this age of video streaming and instant messaging. Gardening provides an opportunity for kids to exercise their patience muscle as they wait for seedlings to mature and bear fruit. Crops take time to harvest; just make sure you involve them in the garden's progress or they'll lose interest.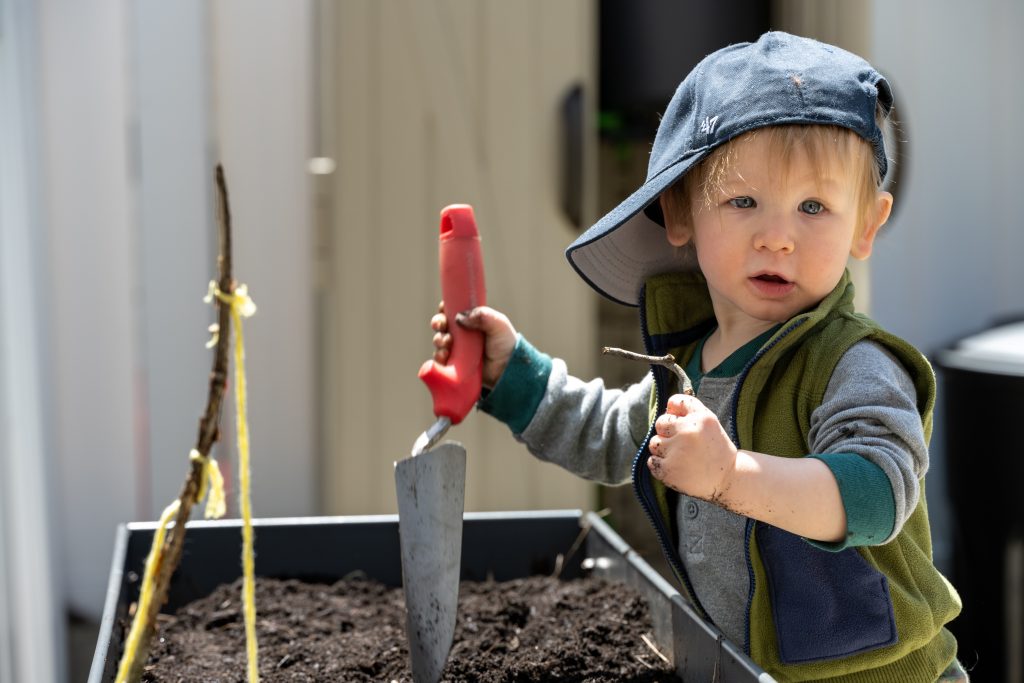 Kid-friendly plants to grow
Some plants are more challenging than others. When gardening with kids, you'll want to choose plants that are relatively low maintenance and yield a crop quickly. To save time, consider buying seedlings at your local garden centre.
Beans and peas
These kid-friendly vegetables are delicious and quick-growing. Beans and peas emerge from the soil after about a week of planting from seed and are ready to harvest in about six weeks.
Lettuce
Lettuce grows quickly and allows for planting more than one crop per season. You may even get your kids to enjoy eating a salad! Just be sure to wash thoroughly, bugs love to nestle in the leaves.
Carrots
This simple crop is one that most kids love to eat. They take around 60 days to germinate but are easy to grow from seed.
Cherry tomatoes
A kid-favourite for their size and sweetness, cherry tomatoes are easy to grow as long as they are given lots of sun and water. Consider buying seedlings to cut kids' waiting time.
Sunflowers
These larger-than-life flowers are easy to grow and have great appeal for kids."It's fun for kids to stand beside them and watch them get taller," says Samantha Harvey, manager at Terra Burlington.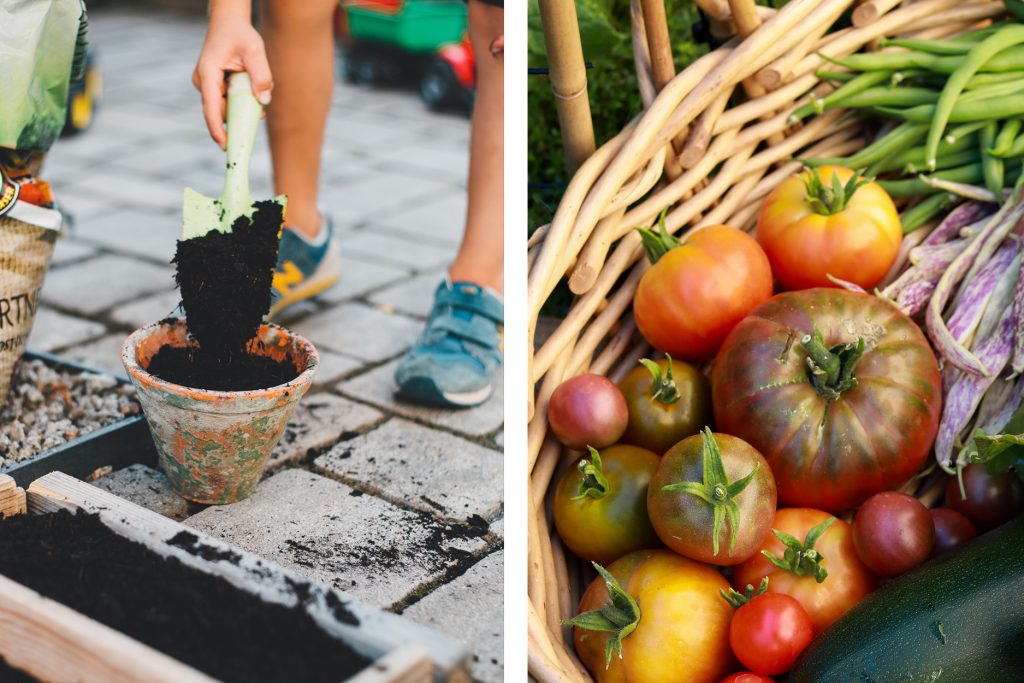 Gardening tips for kids
Keep it simple. A small raised bed or a few potted plants in a sunny spot is all you need to get started. You may even want to give your child one pot to take care of to foster responsibility.
Skip the plastic tools. Give kids real metal tools and kid-sized gloves so they can work effectively. Having real tools acknowledges the work they're doing and helps build independence.
Kids can enjoy the benefits of gardening at any age. This summer, consider nurturing a lifelong appreciation for nature, fresh veggies, and (if you're lucky) cooking with a family garden.
By Lisa Evans