Do you dig gardening? Would you like access to certain seeds for your flowerbed or garden? Local seed libraries might be just what you're looking for this year. With planting season quickly approaching, the tools for starting or enhancing your garden could be as close as…the library. Yes, the local library doesn't just lend books these days: you can also borrow seeds.
Both the Burlington and Oakville Public Libraries offer the unique opportunity to borrow from the Seed Library, completely free of charge. Once your plants have matured, harvest your plant's seeds and return them back to the library, allowing more customers to experience the delights of gardening. The Seed Library carries seeds for a variety of plants, including eggplant, squash, lettuce, tomatoes, and lavender. Through returns and donations, the collection continues to grow and evolve. "The first wave of seeds will be available from our Seed Library on March 14, and will include vegetables that need to be started indoors six to eight weeks before the last frost before planting outside," says library assistant Susan Thompson who runs the Seed Library in Burlington. "The full collection of seeds will be available on April 21, the day before Earth Day. This year we hope to add a few flower seeds into our collection, which has up until now been limited to veggies and herbs."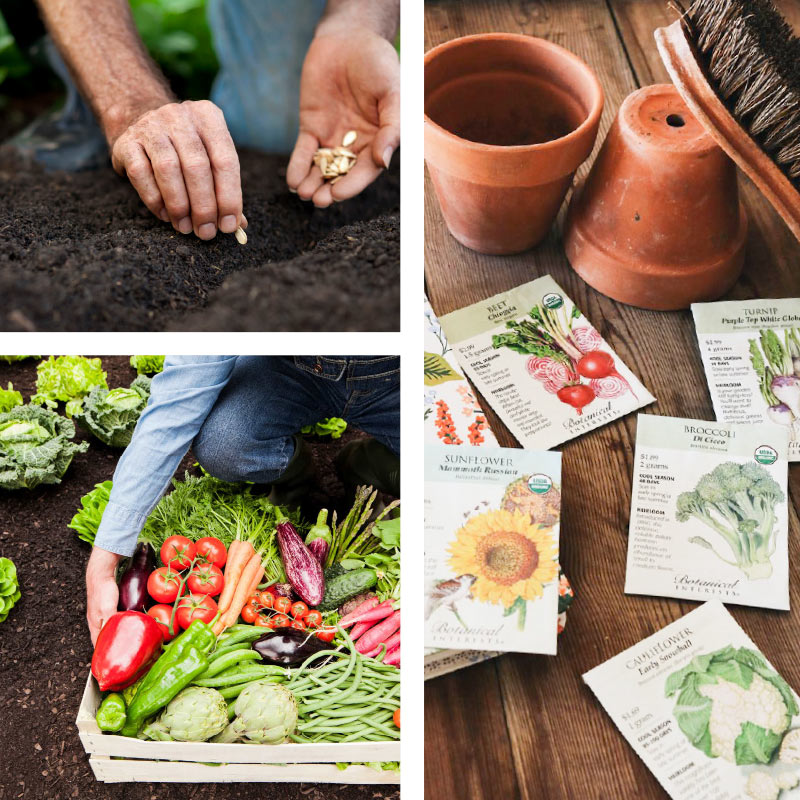 Each person can borrow up to 10 seeds. Customers are not obligated to return seeds of the plants they grow as a condition for borrowing seeds. Instead, they're encouraged to collect and return seeds as they're able, but primarily they're encouraged to have the experience of growing and enjoying some of their own food in their backyard, or balcony or community garden.
The OPL Seed Library in Oakville is currently housed at the Clearview Branch, and offers a wide selection of organic seeds that customers can borrow to plant and grow in their own backyards. This year OPL will be launching the seed libraries at all six Oakville locations on April 15. You don't even need a library card to "check out seeds." The library will be hosting Master Gardeners David Marshall and Lorne Sparrow on April 15 for the kickoff of the Seed Library at the Central Branch. "This new library initiative acts as a community project that promotes healthy and sustainable living, as well as encourages a culture of sharing," says Lisa Williams, who heads the Seed Library in Oakville. "It's a great way to bring our community closer together."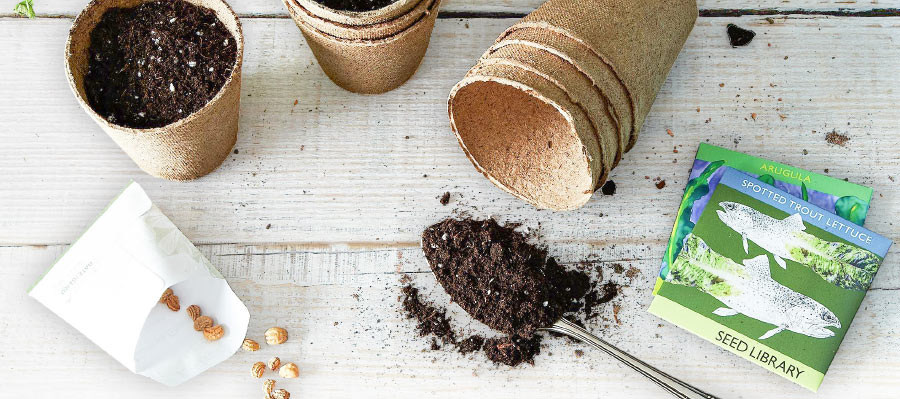 How to Borrow Seeds
Select your seeds and fill out a check-out form. Drop off the check-out form at the circulation desk.
Why Harvest Seeds ?
By harvesting your seeds and returning them to the library, you allow more individuals to participate and experience the pleasures of growing their own plants. Harvesting your own seeds allows you to develop a deeper understanding of botany and the plant kingdom. You can save money by planting your own seeds and growing your own food. The seed library is organized by plant families (common names – beans, radish, etc). Seed packets are stored in boxes designated for the seed library. Seeds are sorted alphabetically by common name, and separated by dividers. Each packet is labeled with common name and variety noted.
Regardless of whether you're just starting out or have years of gardening experience behind you, take advantage of this wonderful opportunity to grow some plants, nurture them, and, of course, reap what you sow.
by Allison Dempsey
Local Links
Burlington Public Library
bpl.on.ca
Oakville Public Library
opl.on.ca