When it comes to dieting, new trends pop up every so often. There was the Atkins Diet, the South Beach Diet, and Zone Diet. More recently, you've probably heard at least something about the Ketogenic (keto) diet – a low-carb, high-fat diet that has taken the world by storm.
Mostly known for weight loss, the diet works by reducing the intake of carbohydrates and replacing it with fats to put the body into a state called ketosis. Seafood, cheese, meat and poultry, and low-carb veggies are just some of the foods that make the keto-cut.
While there are a variety of benefits for health and wellness from the keto diet, Gloria Palcich, the founder of Ketolibriyum in Oakville, notes, "Most commonly cited and what headlines tend to gravitate towards are the effects on weight loss, however, the benefits go far beyond that." She adds, "Other common benefits one might experience from following a ketogenic diet include increased energy, lowered inflammation as well as improvements with insulin resistance." Gloria says when she started making keto-friendly meals for her father, his blood sugar dropped enough to take him off his medication for Type 2 Diabetes.

At Ketolibriyum, she now has an entire selection of keto meal plans, individual grocery items, and supplements available to support a keto lifestyle. Gloria says that not all diets are the perfect fit for everyone, but more doctors are starting to prescribe the diet to help with health concerns.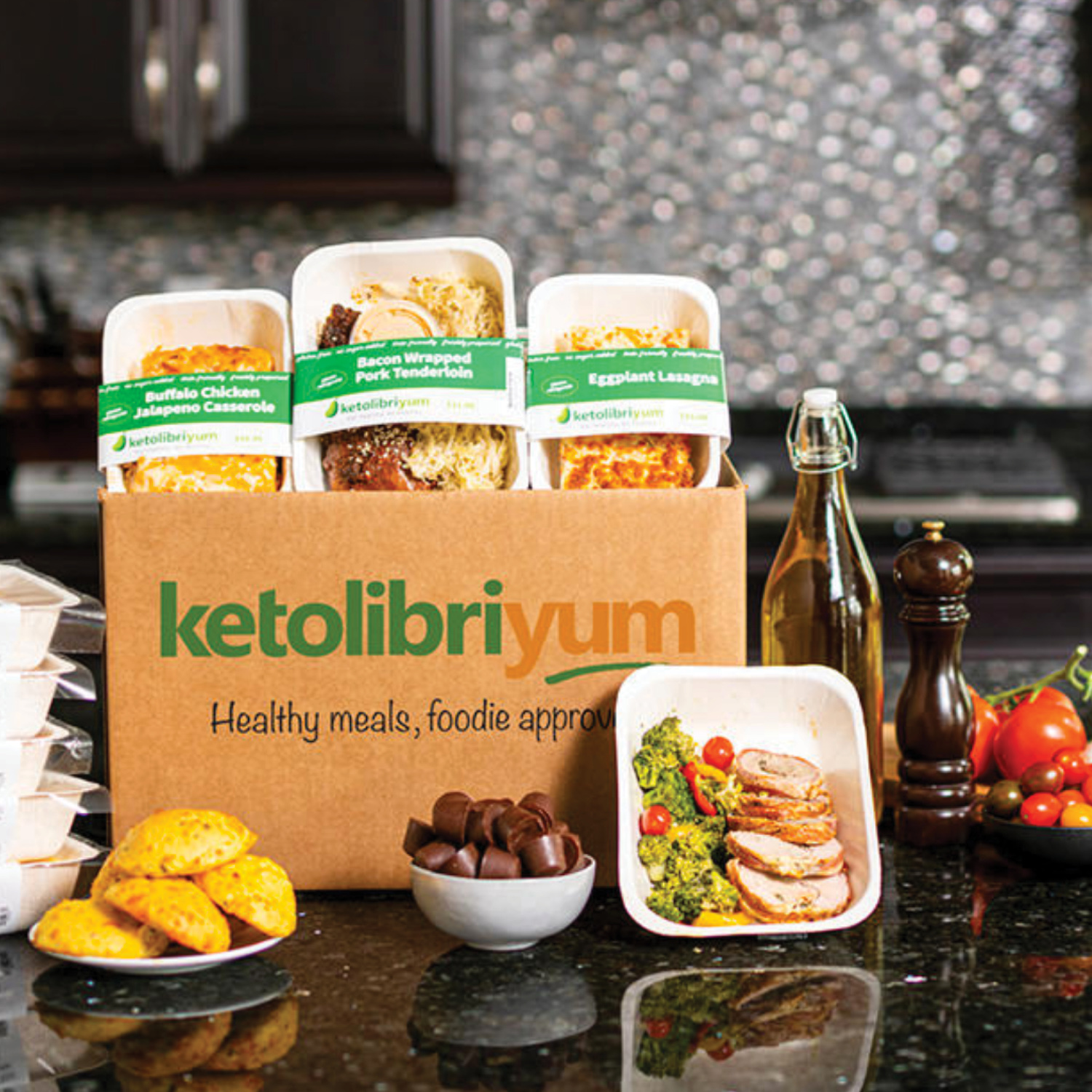 Sandra Kay from Primal Cravings in Burlington says it's important to do your research before jumping into any diet. "The keto diet, like every diet, should be discussed with your doctor or health professional before starting," she explains. "Do your research. Understand it's not a magic pill, it takes commitment". Sandra initially started Primal Cravings in 2010 to cater to a Paleo sound lifestyle, but due to increased demand, she also offers autoimmune protocol friendly meals and desserts, as well as keto-friendly meals and desserts – free of soy, dairy, grains, legumes, and refined sugar (and everything is gluten-free!)
As the keto diet has gained in popularity, it has resulted in a variety of bakeries and stores popping up across the Halton Region specializing in ketogenic-friendly foods. Julia Rochon, the owner of Julia's Joyful Kitchen in Oakville, started her namesake bakery to cater to specialty diets.
"I saw the high demand for treats that were keto-friendly, so I got busy in the kitchen to create items that could be enjoyed without individuals having to compromise their way of eating," Julia explains. "If you are following a specific diet or way of eating, I believe it's super important to enjoy a treat now and then, especially one you can feel good about". At Julia's, you can find keto frosted brownies, lemon-strawberry donuts, bagels and brownie cakes.
Julia and Gloria both recommend understanding how your body works before trying something new – it's especially important to consult with your doctor. To help with education and understanding, Gloria at Ketolibriyum has a series called "Keto 101: A Beginner's Guide to Start Keto" that breaks down everything you need to know.
We asked our business owners to tell us their favourite keto friendly food choices in their stores at the moment. Here were their answers.

Ketolibriyum
Ketolibriyum offers meals and baked goods. Gloria says her two favourite dishes at the store are the Chicken Shawarma or Buffalo Chicken Casserole, both keto-friendly and delicious.
2387 TRAFALGAR ROAD, OAKVILLE.
ketolibriyum.ca
Julia's Joyful Kitchen
Specializing in not only keto-friendly treats but also vegan, gluten-free, refined sugar-free, and soy-free products, Julia says her go-to treat is the Keto Swirl Brownie for something sweet or the Keto Bagels for a tasty and healthy breakfast.
388 SWITCHGRASS STREET, OAKVILLE
juliasjoyfulkitchen.com
Primal Cravings
Known as Burlington's one-stop-shop for specialty diet shopping, Sandra recommends the parmesan chicken with alfredo broccoli and zoodles or the meat-lovers pizza for a delicious keto meal.
218 MOUNTAIN GROVE AVENUE #102, BURLINGTON
primalcravingsfrozen.com