What could be more Canadian than celebrating all things maple? It's a rhetorical question of course, because the answer is obvious to anyone who has survived a Canadian winter. To celebrate all things maple, there is a compendium of things to do along Ontario's maple route from now until early April.
Maple tapping season was the inspiration behind Tap into Maple, a festival which brings together maple syrup producers, restaurants, cafes, museums and bakeries all located a short drive north of the GTA. Commonly referred to as Ontario's "lake country," the area encompasses Orillia, Oro-Medonte, Rama, Ramara, and Severn, all key spots for maple trees. Along the Tap into Maple route, there are 29 stops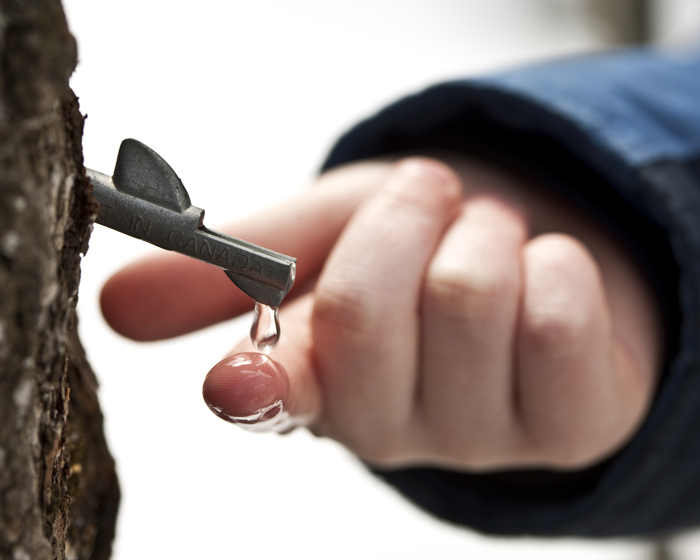 where you can shop, eat and stay, and where you can find out all you need to know about our beloved maple tree. "This is the third year we've organized Tap into Maple as we've found that more and more people are looking for that 'traditional Canadian' thing to do, especially new Canadians and those visiting Canada," says Diane Fotopoulos-Wright, Marketing and Sales Associate with Ontario's Lake Country.
At the heart of the maple event are the maple syrup producers, who offer tours of their sugar bushes where visitors can watch how the boiling process is conducted. There are also local events that show how maple syrup production has changed over the years. Then there are the shops that sell (drumroll please) maple-filled goodies from fudge, to butter tarts and even sausages.
Local museums get in on the act by offering maple-themed programming for kids and families, and local accommodations have put together maple-themed overnight packages for those who want to extend their stay. Fotopoulos-Wright says it's a great area to visit in the spring, when maple syrup production is beginning. "The area comes alive with the sweet smell in the air and you can see the steam rising from the barns."
Here are three great stops along the Maple Route:
Gimme Some Sugar
There's no better example of "all things maple" than what happens at the Steamy Kettle Sugar Bush. Located in Barrie, the farm has more than 5,000 maple trees on its 200-acre farm, which has been in the family since 1840. With that many trees to tap, there's always enough maple syrup to go around and the Steamy Kettle obviously do it well. The farm won the "best tasting" award for its divine maple syrup.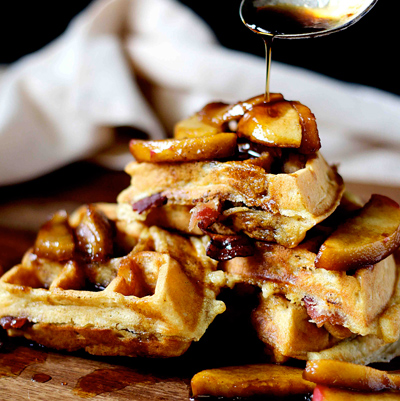 Get Outta Town
Saturday, April 30 is the day the town of Elmvale, outside of Barrie, transforms itself from your typical small town to a place where the streets are filled with vendors offering everything maple, including maple syrup, all types of delicious food, books, collectibles and other treasures. Look for the Sugar Shack information booth if you're in need of directions and if you want to buy tickets for the bus to the sugar bush tours. A visit wouldn't be complete without taking in the town's all-day breakfast with pancakes and sausages.
Jumping (Flap) Jacks
The Shaw family has been "tapping" into maple trees since 1904 and many of the original trees are still producing "liquid gold" today. From the start date in early February through to mid-April, families can visit their Pancake House, and then hike through the bush where 4,000 trees, all connected with tubing, collect around 160,000 litres of watery maple sap each season. There are also horse-drawn wagon rides that wind through the trails.
 Along with your taste for a traditional Canadian experience, you'd better pack your toothbrush!
Local Links:
Tap Into Maple Route
ontarioslakecountry.com/tapintomaple
Shaws Catering
shawscatering.com/maple-syrup-bush
Steamy Kettle Sugar Bush
steamykettlesugarbush.weebly.com
Elmvale Maple Syrup Festival
emsf.ca
Written by Denise Davy