My grandparents had several large old pear trees in their back yard in Waterdown. They picked some but two seniors can only pick and eat so much. The rest was, unfortunately, left to rot on the ground. It's a sad thing to see good albeit "ugly" organically grown produce simply spoil because there's nobody to take advantage of such abundance, and it happens more often than you'd think. The Halton Fruit Tree Project was created to do something about it.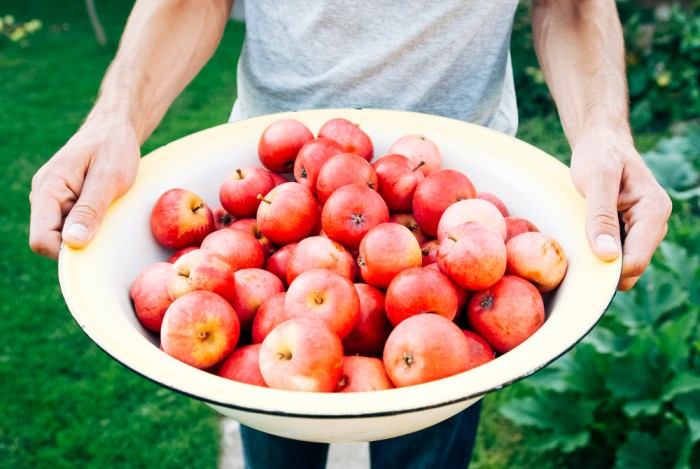 With funding from the Trillium Foundation, the Halton Fruit Tree Project was created in 2011 as a part of the Growing and Sharing Food in Halton initiative undertaken by the Oakville Sustainable Food Partnership and Go Local Oakville. "We held a couple of community forums in 2010 to see where the community interests lay in terms of food sustainability and environmental issues," says project manager, Melissa Tervit. "One topic that came up time and time again was gleaning because there is quite a lot of backyard fruit in Oakville." Prior to the Town's urbanization, Tervit says there were many orchards and strawberry fields here.
Apples and pears are the main fruits harvested. Tervit says it's the most successful and visible part of the project. It's a volunteer position so she takes two months out of her life to "pick fruit like crazy. I'm addicted to gleaning fruit – I love picking apples!" she admits.
With the large amount of food waste happening in the region and all the food banks looking for donations, creating the project made sense. "We hated seeing all that fruit going to waste, especially when we have so many people who are food insecure in our community," says Tervit. Corporations and individual residents have opened up their yards and orchards to the project for free, which meant that the only cost to get the project started was the initial purchase of equipment. "It essentially costs nothing to harvest and we donate it all to Food for Life. They take care of all the logistics and distribution," says Tervit. Over its four seasons, the project has saved about 24,000 lbs. of produce from being wasted, and instead redirected it into Halton's food supply.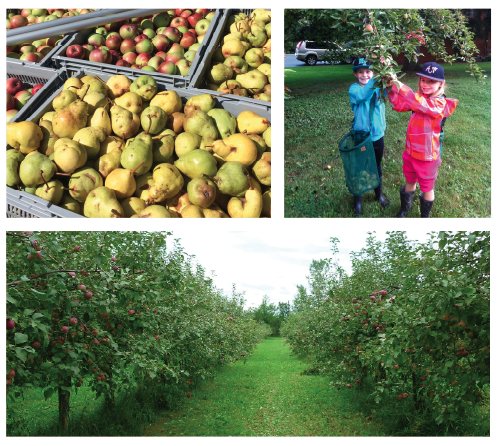 The main source of produce is the orchard on the Cumis property on North Service Road in Burlington, where about 10,000 lbs. of apples are harvested each year. Tervit says many back yards that have just one tree can give 600 lbs. of fruit each. Last year they took in 4,000 lbs. of fruit from home back yards alone. There are also a few trees on Fourth Line near Speers Road, a small private orchard across from the entrance at Bronte Creek that has approximately 20 trees, and a couple of trees on Lakeshore Road on private property that get picked. "There's a really well maintained old pear orchard on BSI's company property in Burlington and they're one of our best partners. The company maintains the orchard. We go and harvest them and we get about 1,000 lbs. of pears," says Tervit.
Thanks to the Halton Fruit Tree Project, many people in Halton are able to enjoy perfectly good, healthy food that would otherwise waste away on the ground. "Food for Life is astounded every year at the amount of fruit that comes in just from people's back yards," she notes.
Although the operating season is September to early November, at this time of year you can find Tervit and some volunteers pruning trees. "I prune one small orchard and will probably help out with another." In fact, if your company is looking for a unique team building opportunity, she would be happy to put you to work.
Local Links:
Halton Fruit Tree Project
haltonfruittreeproject.org
Food for Life
foodforlife.ca
by Becky Dumais