One of the most positive spinoffs of the pandemic has been the increase in the number of people hitting the trails. There's a fun activity identified as the world's most giant scavenger hunt for those who want to add another dimension to their hikes. It's called geocaching. 
What is geocaching? 
Geocaching is an outdoor treasure-hunting activity that uses GPS-enabled devices to find a particular spot. Those spots can be in parks, on trails, or anywhere around your town or city. 
The goal is to lead you to a spot where one of three things can happen; you may come upon a beautiful view or a special happening or find something special hidden in the cache. Not knowing what you'll find is part of the fun. 
There are more than three million caches situated worldwide and an estimated 6,438 geocaches hidden around the Hamilton area alone. There are only three rules to geocaching; take something from the cache, leave something in the cache, and write about it in a logbook. 
How do you start? 
You can start your scavenger hunt by creating an account through a geocaching website like Geocaching.com or Conservation Halton. There is also an app called Geocaching®, where you can see a map of geocaches near where you live. 
You then use the app to locate the cache. Caches should not be placed in an area that could put the person searching in danger. 
Conservation Halton has some great spots for geocaching enthusiasts. You can also visit Geocaching.com to track caches in Oakville and Burlington, including some in Bronte Creek and even your own neighbourhood.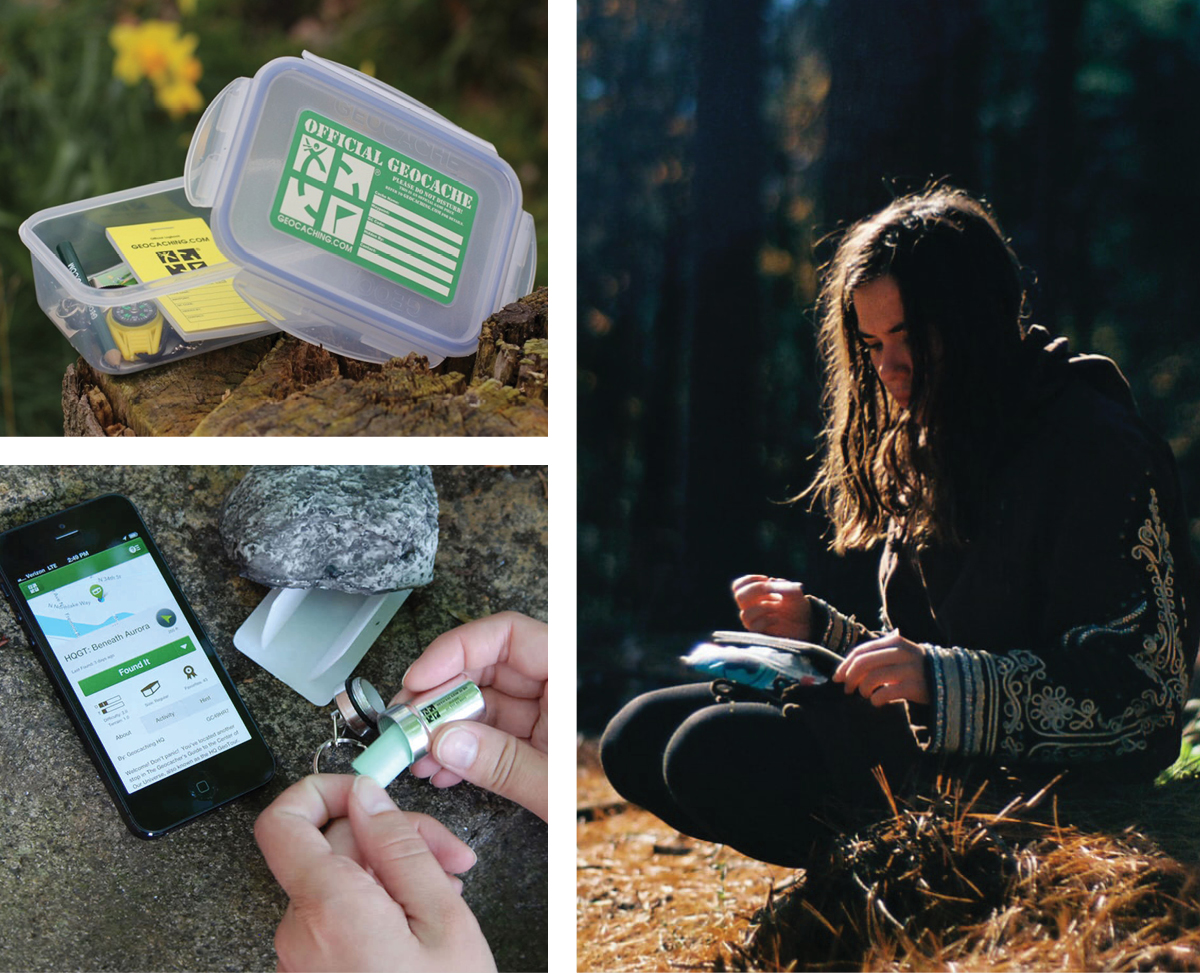 What is in a typical cache? 
The most common items in caches are toy soldiers, coins, jewelry, keychains, maps, books, CDs, and rain ponchos. The cache itself can be a waterproof bucket that's big enough to hold the logbook and other objects. Caches range in size from tiny to multi-caches and can include mystery caches that involve puzzle solutions. This is what turns the experience into a treasure hunt. 
What do I do when I find a cache? 
Hidden inside the cache is a logbook and sometimes a pen or pencil. It's essential to bring your own pen in case there isn't one. Once you find it, sign in (with your established code name), date the logbook, then put the geocache back where you found it and log your experience online. You can also include information on nearby attractions, coordinates to other caches, or even a funny joke in the logbook.
How do I place my own cache? 
If you want to put a cache somewhere on land that is part of Conservation Halton, there are some basic rules. You must first obtain approval from Geocaching.com and have a permit granted by Conservation Halton. Then you must include an explanation of the Geocaching activity in the cache container. 
Putting your items in a clear plastic bag is recommended to protect them. When deciding where to place the cache, it's important to note that no digging is allowed. That means you cannot disturb any wildlife habitat or hammer any screws or nails into trees.
The cache owner must monitor the site monthly and make sure the contents are still there. No webcams are allowed as it impedes an individual's right to privacy. 
Geocaching can be a fun way to learn about the environment, and it can teach your kids about nature and add a surprise element to your hikes.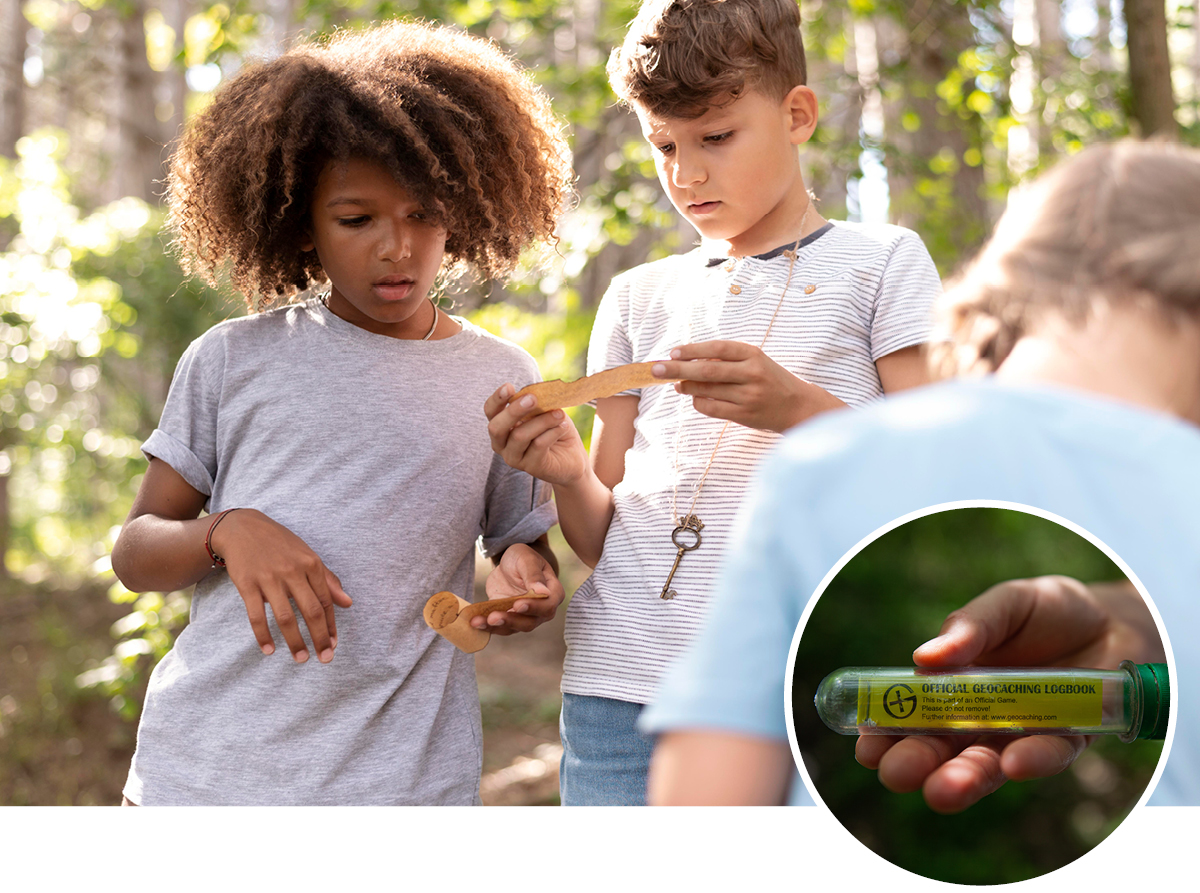 Local Link
Conservation Halton: Conservationhalton.ca