The easiest way to celebrate Easter is with a simple yet elegant and delicious brunch.  It can be easily prepared while the kids are doing an egg hunt and served with style as they all emerge, famished.
Eggs are a great choice – not only are they following the theme of Easter, but they are inexpensive, nutritious, and can be prepared in many ways.  Simple scrambled eggs are always a hit.  They need to be cooked super slow on the lowest heat to get them really soft and creamy.  It takes some patience, but it really pays off and transports your palate straight to a French café eating oeufs brouillés.  With a classic such as this, there are always great variations.  Smoked salmon is a popular addition, or some shaved truffle (truffle oil is an easier alternative). Jamie Oliver has an innovative way of serving scrambled eggs in a soft bun with spiced tomato chutney.  Simply delicious. 
Still keeping it simple – poached eggs are always popular.  Ensure you swirl the water while popping the egg in so that the yolk stays together with the white, and the egg forms a neat ball.  Poached eggs on sourdough toast with mashed avocado is a well-loved favourite.  Add slow-roasted tomato, hummus, fresh chili, and arugula for a more gourmet version.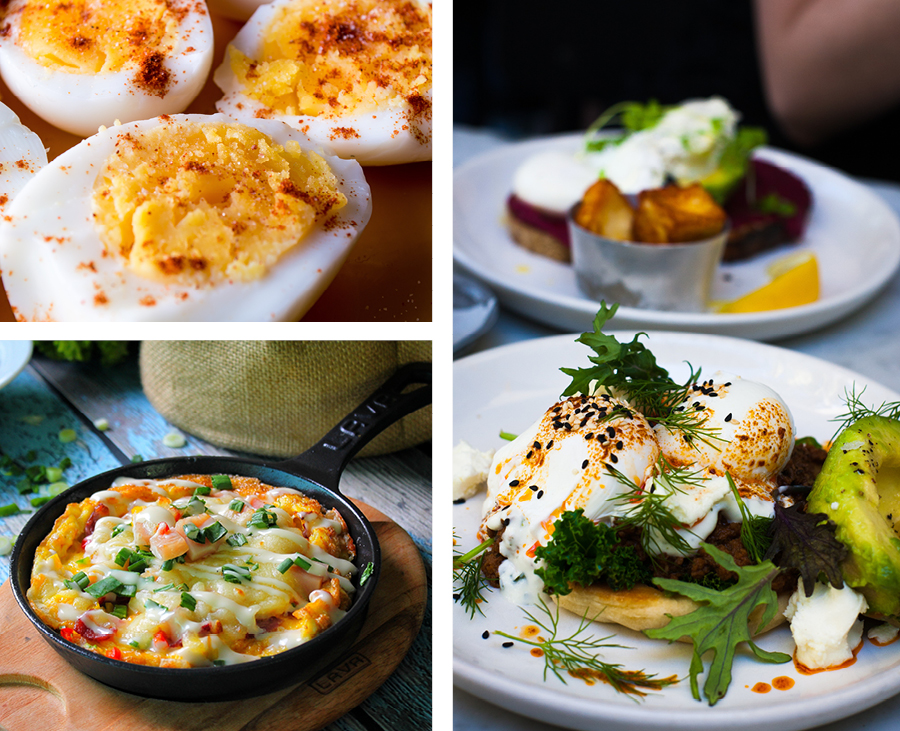 Try Australian Chef Donna Hay's Moroccan poached eggs, served on Turkish flatbread with garlicky yoghurt, spinach, and green olive tapenade for something more exotic.
An age-old classic that may bring back fond childhood memories is a deviled egg.  I prepared some for my family, and my children just loved them.  For those unfamiliar with this dish (also called a stuffed egg), the egg is hard-boiled, then cut in half.  The yolk is carefully removed and mixed with mayonnaise, Dijon mustard, and cayenne pepper.  The mixture is then spooned or piped back into the egg white. The deviled egg can be traced to ancient Rome, where hard-boiled eggs were served with sauces as an appetizer. The stuffing of the eggs was first seen in Spain in the 13th century.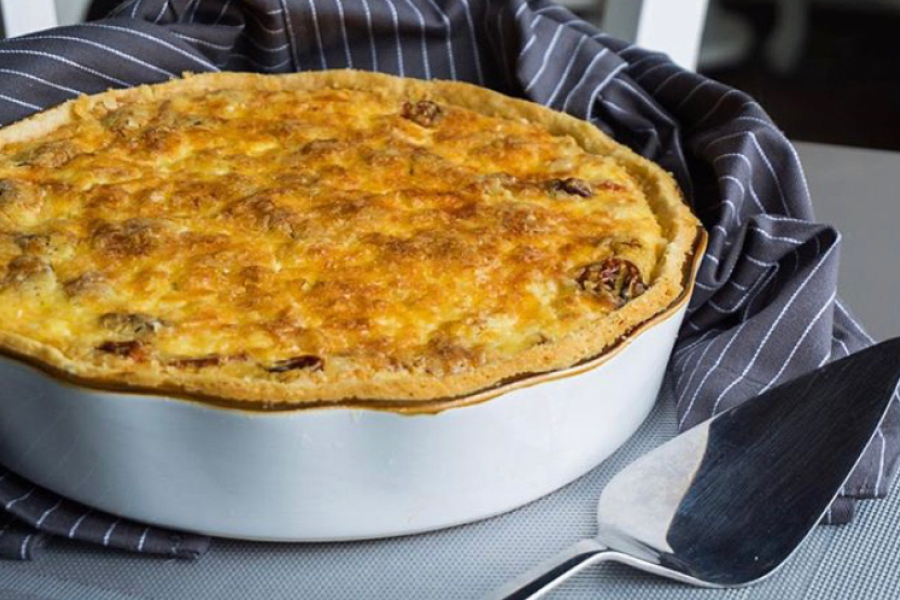 Frittata is another simple brunch classic.  Many people think it is an Italian dish because its name comes from the Italian word friggere, meaning to fry, but this dish is not often seen on Italian menus.  It is basically a crustless quiche.  Any type of filling is put into a pan to which beaten egg is added.  Once the underside of the egg has browned, the pan is put into the oven, where the top part is browned.  It is then turned out and served sliced.  Asparagus, goat cheese, and herbs are a favourite combination in my family. The famous Israeli chef, Yotam Ottolenghi, serves a zucchini and ciabatta frittata with Parmesan cheese that is simple to make and has wow factor. 
If you want to outsource your brunch solution, there are many excellent options here in Oakville and Burlington.