The fireplace has been an important part of the home for centuries. Once relied on for cooking and warmth, the fireplace has come a long way from being a necessity to becoming an art piece. While fireplaces these days are less of a functional necessity, there are new trends in both style and performance that continue to make them a focal point in the home.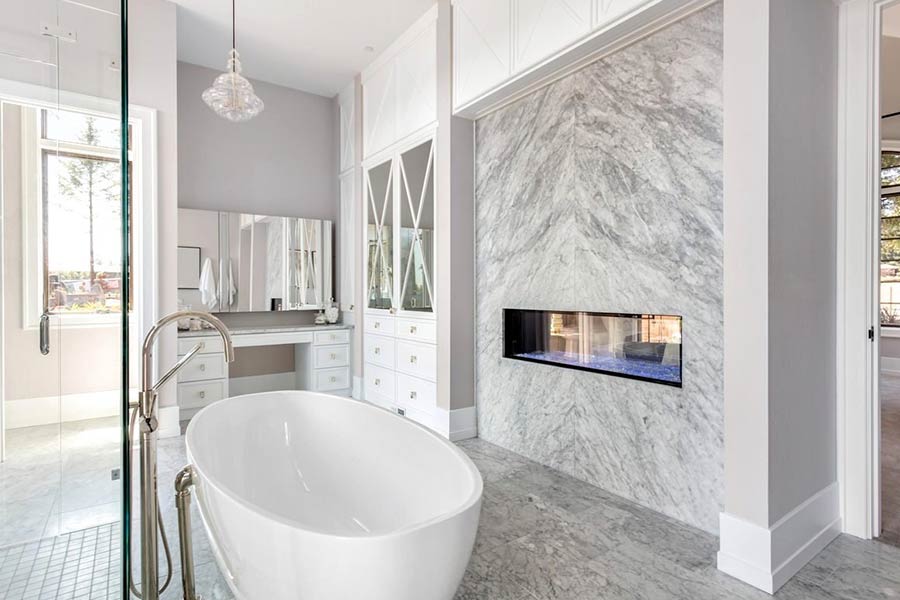 "Customers update their fireplace for many reasons," says Nicole McKenzie from Hearthland Fireplaces Inc. in Burlington. "Some are retrofitting their wood-burning fireplace into a gas fireplace, and others are simply removing dated brass louvers." Modern fireplaces are taller than classic or aging fireplaces, which can mean that mantels also require some updating at the same time. "Medium Density Fibreboard (MDF) and pre-cast mantels are the leading materials for a mantel upgrade," Nicole adds. "In modern or contemporary homes, natural finished oak veneers are the most popular finish for the beam if the wall is not being finished with a porcelain slab tile from floor to ceiling."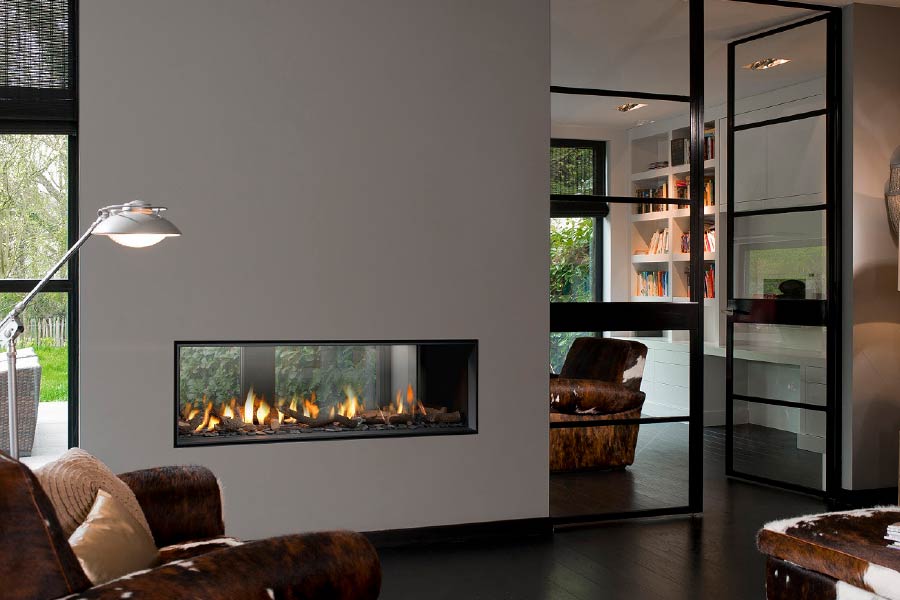 When tasked with refacing or updating your fireplace, there is more to take into consideration than what materials to use for the project. Hearthland recommends that homeowners consider what a finished space will look like, as this can alter the appearance and type of fireplace one chooses. Other possible considerations include hanging artwork or a TV above the mantel, how much heat should come from the fireplace, and how the fireplace design will fit the overall style of the home.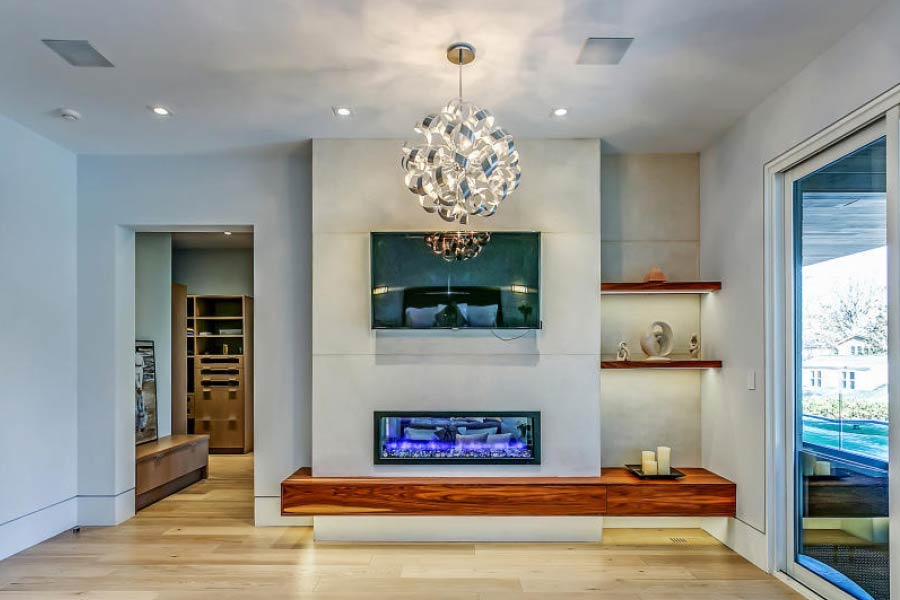 Tony Valentine from Inspired Home in Burlington adds, "When deciding whether or not to renovate your fireplace, consider the energy efficiency of your current system and whether your fireplace will be used for heat or ambiance." When it comes to energy-efficient fireplaces, gas options have classic wood-burning fireplaces beat. Gas fireplaces are clean energy-burning and do not rely on electricity to run. They're also an eco-friendlier way to heat your home and have the ability to function without a chimney, making this a popular option for condo/small space living as well as full-sized dwellings.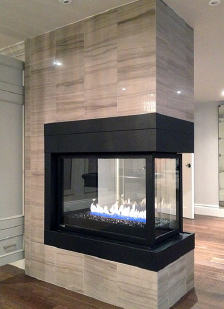 As for 2020 trends, the linear fireplace (rectangular in shape) is expected to continue to dominate the renovation scene. "We are seeing a trend for traditional homeowners purchasing a linear fireplace and using interior log options to add a traditional touch to their newly purchased modern piece. Choosing the logs, glass embers, and other details for the final project is the fun part with making a fireplace your own" says Nicole. "People tend to go for those traditional looks," Tony adds. "The very popular design is the linear looking fireplace with an open view on the sides."
The other trend for 2020 – large and in charge. Traditional gas fireplaces are expanding in size, adding a prestige to the home that smaller fireplaces can't match. Light stonework is being used to accentuate darker inserts. Woods and stones are also being mixed – whether it's a light stone and dark wood, or white wood and darker stone. The goal is to brighten the space while also drawing your attention to the frame of the fireplace. In addition, smart remotes are being incorporated into newer fireplace models, which allows temperature control from the click of a button.
For those who may be looking to renovate but are working within a budget, there are many options available. Tony recommends using new stone facades or tiles to clad an existing fireplace or installing a new mantel using wood materials or pre-cast stone. Another option is to paint over old brick while also adding a new mantel.
Whether you are chasing after the hottest trends for your new fireplace or simply looking to restore it to its natural glory, remember to have fun with your renovation. The fireplace is a hot-spot of the home and your renovation doesn't have to leave you feeling cold.
by Victoria Jones
Local Links
Inspired Home Design and Renovation, Burlington
Studiovbydesign.com
Hearthland Fireplaces Inc, Burlington
Hearthland.com
Felco Fireplace and Mantel, Oakville
Felcofireplace.com