It's not always easy to "unplug," especially in a society that's so "plugged in." Little screens in the palm of our hand make us available to anyone at any time in any place, and accessibility can often feel like an unspoken expectation. While it may seem like you need a white sandy beach with tranquil blue waters to "get away from it all," unplugging close to home can be equally as refreshing. Staycations are easier on the budget and can be planned last minute, allowing for a spontaneous escape. Whether stealing a night away with your significant other or planning a spa-centred girls' weekend, bed and breakfasts are the perfect local holiday.
Book a room, pack your bags, and grab a bottle of champagne! It's time to unwind and relax at one of these fantastic bed and breakfasts (bonus: they're just a short drive away).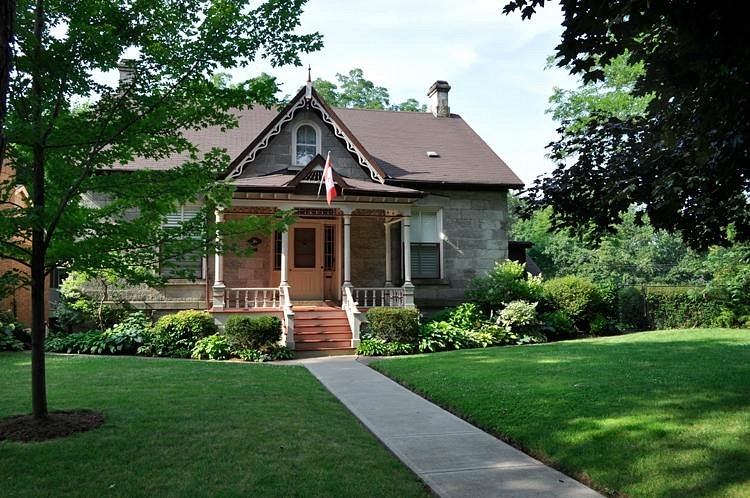 Homestead 1867 in Dundas
36 Melville Street, Dundas | Thehomestead1867.ca
Located within a gorgeous stone heritage house, Homestead 1867 is an intimate two-bedroom B&B in charming Dundas. The house was constructed in 1867 and was "home" to the same family over four generations. In 2010, a Dutch couple relocating from the Netherlands to Canada purchased the house, quickly converting it into comfortable accommodations. While adding modern amenities (such as WiFi), the home's history is reflected in traditional wallpaper and furnishings. Stay in bed, sit by the fireplace, or enjoy Dundas' Heritage District — there's plenty to do in the area, including hiking trails, shops, and excellent restaurants.
Your stay at Homestead 1867 includes a healthy breakfast prepared by your hosts, Ton and Jan. Visit thehomestead1867.ca for more details and booking information.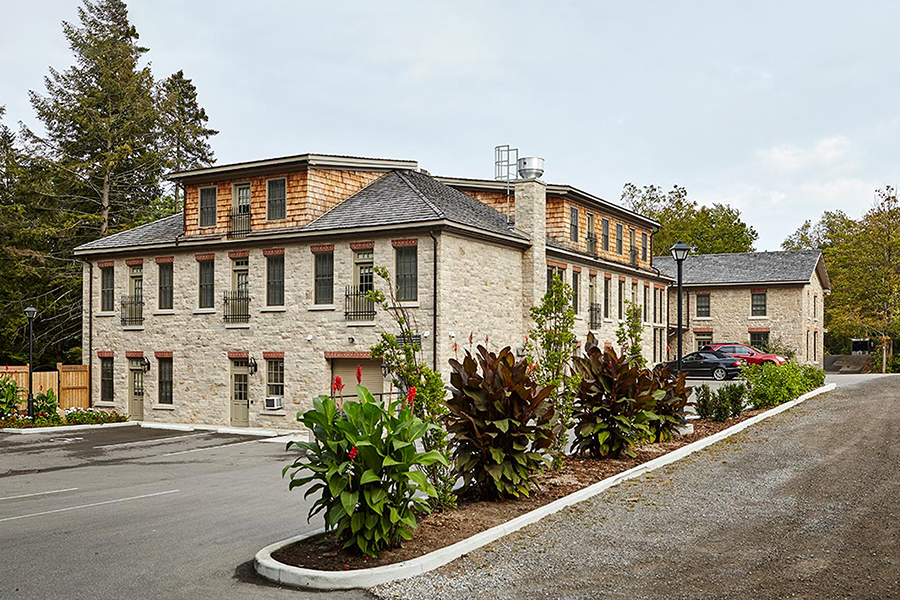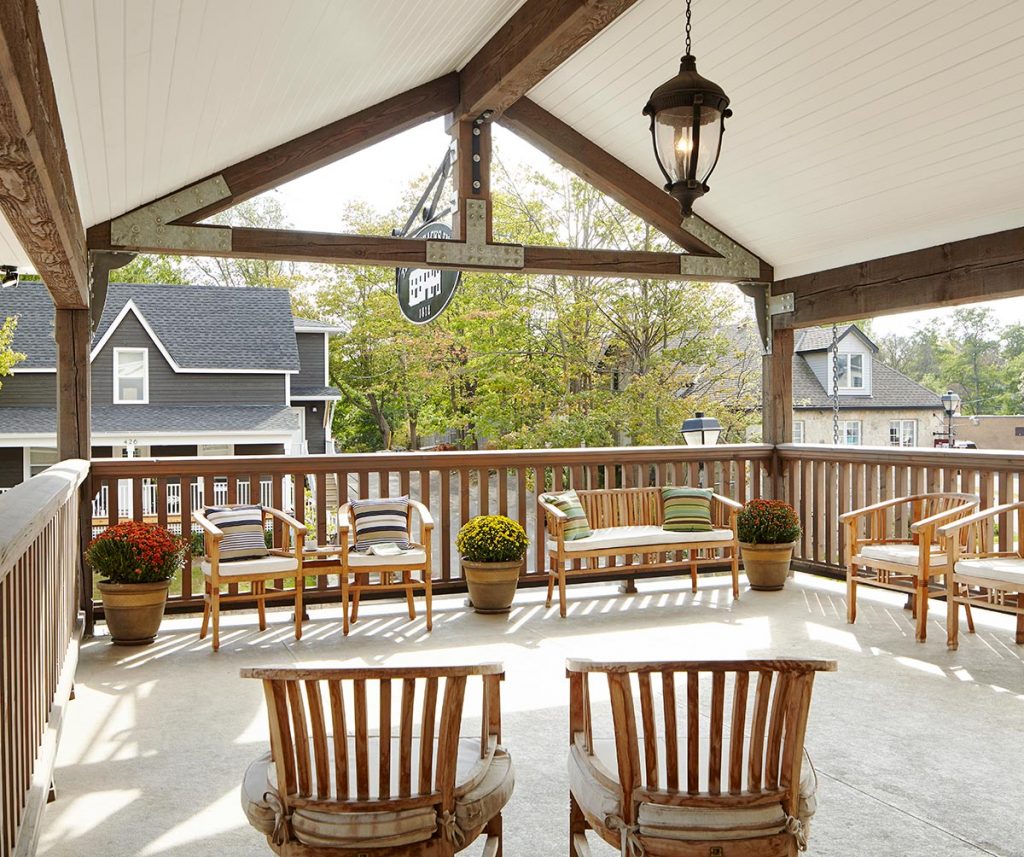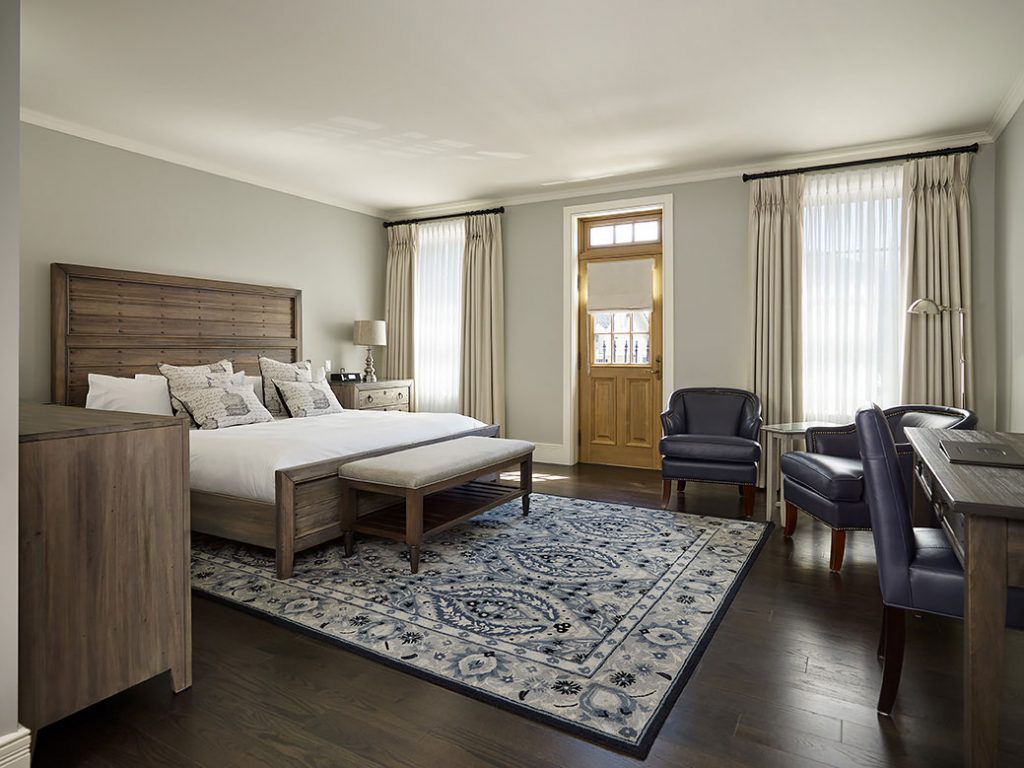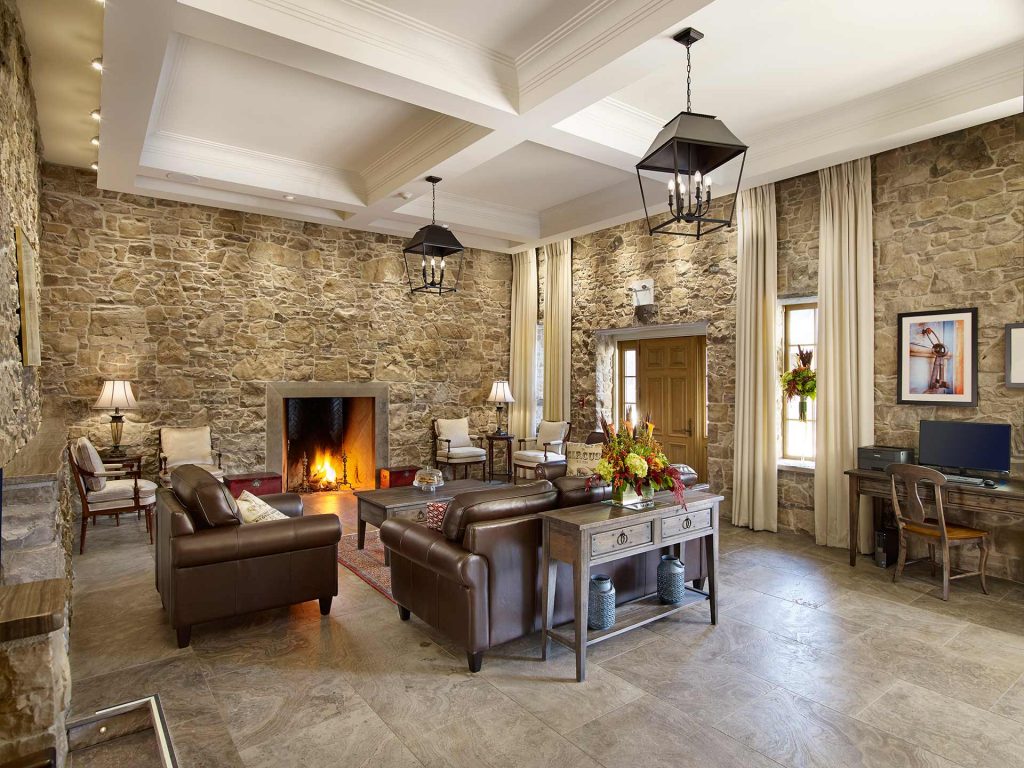 The Barracks Inn in Ancaster
425 Wilson Street East, Ancaster | Thebarracksinn.com
Surrounded by shops and restaurants, this refined hotel in a formal 1812 building is more a Country Inn than true B&B (though you can still expect the same bed and breakfast experience). The century stone building features 18 beautiful suites, each offering a subtle blend of unique period décor and modern in-room amenities. Surrounded by quiet houses, Barracks is only a short walk from shops and boutiques in historic Ancaster Village. Plus, picturesque trails and waterfalls are only a short distance away.
Inside, rustic-contemporary decor and handcrafted, locally-made furniture provide a unique elegance to your stay. And like a traditional bed and breakfast, your morning meal is included. Freestanding soaker tubs are available in some suites, and a stunning fireplace warms one of the common areas. Take advantage of the local wines and whiskey cart featuring a variety of scotch. Visit thebarracksinn.com for more details and booking information.
Fox Run in Eden Mills
19 Lowrie Lane, Eden Mills | Foxrunofedenmills.ca
Here's to getting away from it all! Fox Run is a modern bed and breakfast on a quiet, nicely landscaped property in Eden Mills (between Halton Hills and Guelph in Wellington County). The bungalow sits on 1.3 acres of land in a rural setting and features three unique bedrooms, including the well-appointed Silver Fox room. In the warmer months, guests are welcome to enjoy meals on the deck overlooking the pool. The decor is fresh and contemporary, and the B&B promises both "Irish hospitality and French flair."
"We are small. This is our home," says Marie Henault, who operates the bed and breakfast with her husband, Rory Fox. "We treat our guests like friends and try to offer the most comfortable and clean accommodations and a great breakfast designed according to our guests' dietary needs."
This bed and breakfast is ideal for anyone who enjoys a more rural setting or enjoys shopping nearby antique markets. Visit foxrunofedenmills.ca for more details and booking information.
Cheers to a wonderful weekend, no matter where you end up!
by Erin Pepler