Fall is in the air — the crisp breeze, the cozy sweaters, the pumpkin spice lattes, and the gorgeous sights of leaves changing colour. So zip up, strap on your hiking boots, and get outside to enjoy the breathtaking Fall foliage that this season has to offer in our local region!
From small parks hidden within the suburban sprawl and bursting with colours, to conservation areas and trails leading to stunning views of the Niagara Escarpment, to hidden gems alive with wildlife and birds of all species, the Halton Region is a nature lover's playground and a magical place to be during the Autumn months.
Now, without further ado, here are the best parks and trails to visit in Burlington, Milton & Oakville!
Burlington
Where: 680 Plains Road W.
Highlights: Known as Canada's largest Botanical Gardens, RBG invites you to stroll along their picture-perfect trails and gardens that will leave you marvelling at the rich fall colours of foliage and the seasonal blooms in each of the five parks (RBG Centre, Hendrie Park, Laking Garden, Rock Garden, and the Arboretum) located in Burlington and Hamilton.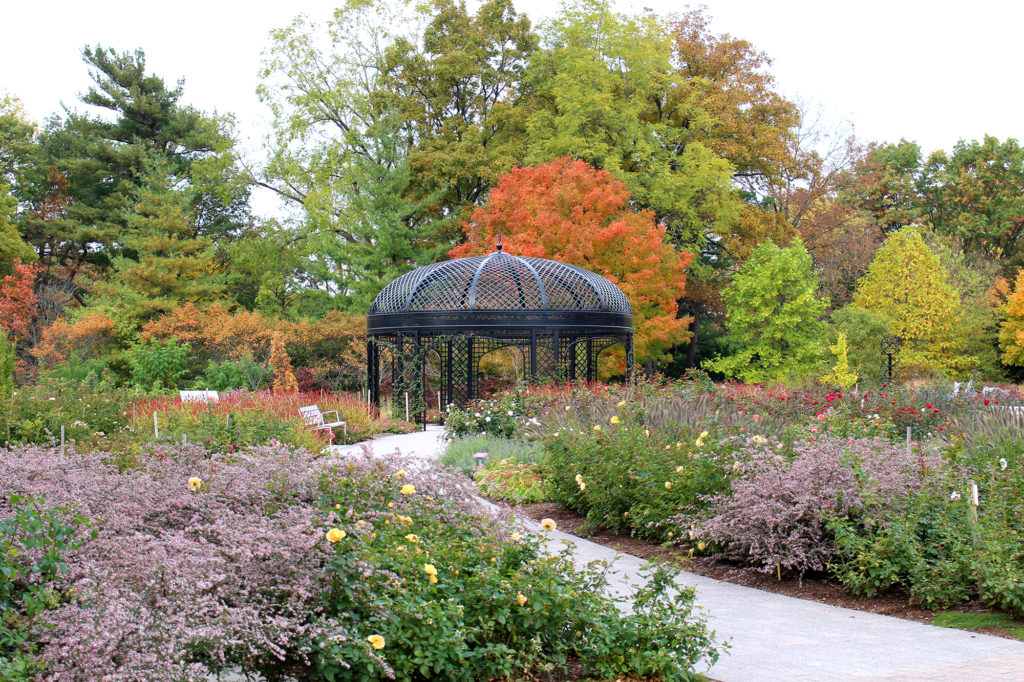 Where: 444 Patricia Drive
Highlight: Backing onto the RBG's Hendrie Park, this beautiful 100-hectare nature sanctuary is centred on the Grindstone Creek Valley and features over 4 kilometres of trails.   During the autumn season, the valley bursts with rich fall colours as you stroll along the peaceful trail and the winding boardwalk, listening to the sounds of nature surrounding you. It's a true paradise in the city!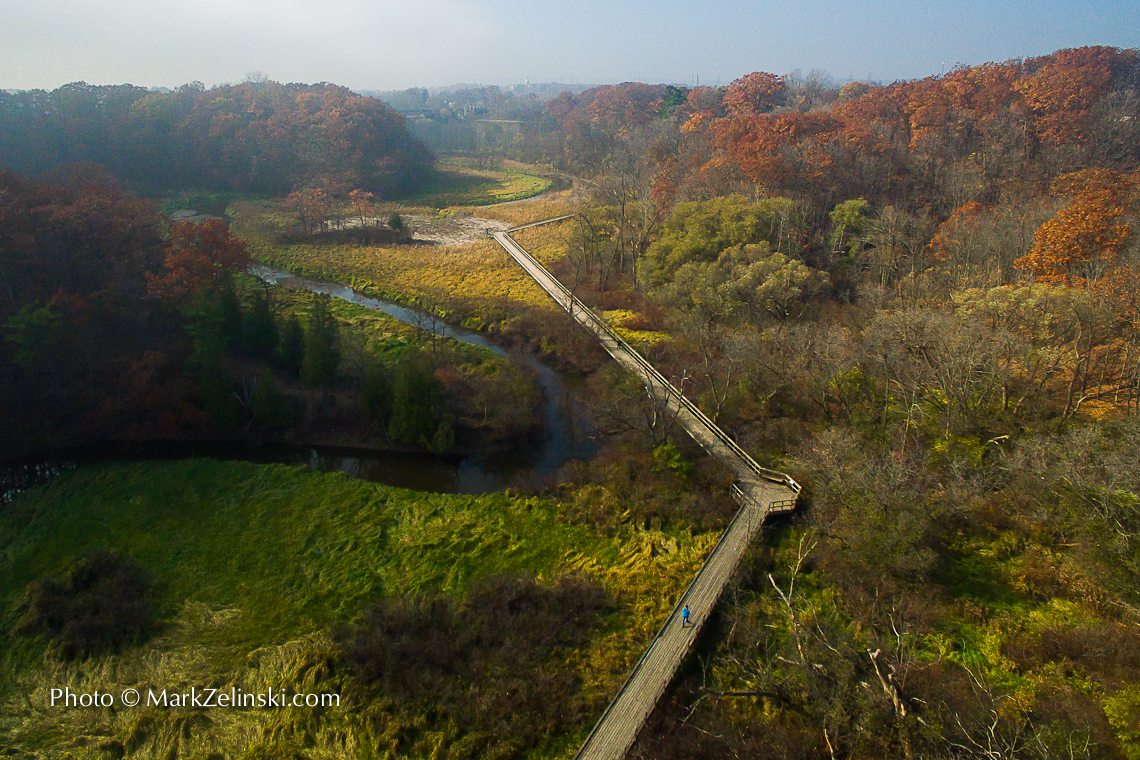 Note: Reservations are now required before your visit — book at parkvisit.ca.
Where: 5317 Guelph Line
Highlights: Thousand-year-old crevice caves, majestic ancient cedars and limestone boulders blanketed by rich green ferns. Mount Nemo Conservation Area is a jewel of nature, with one of the best cliff ecosystems on Ontario's Niagara Escarpment. Wander through the dense forested trails, pause at the cliff-edge lookout points for gorgeous views of the surrounding countryside. (Note: if you're eager to engage in a full day of hiking, Mount Nemo has connections to the Bruce Trail).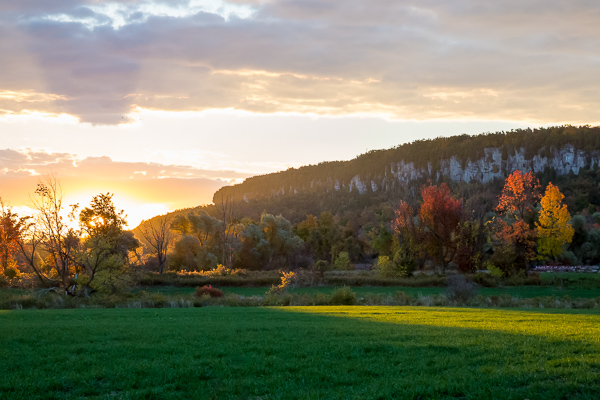 Milton
Note: Reservations are now required before your visit – book at parkvisit.ca.
Where: 7200 Appleby Line, Milton
Highlights: Featuring various trails ranging from easy to adventurous, Rattlesnake Point is a popular spot for all outdoor enthusiasts seeking to escape the city and enjoy a whole day of hiking, bird watching and stargazing (if you stay until dusk). While there are several lookout points, the Buffalo Craig Lookout Point features the most breathtaking views of the Niagara Escarpment, as visitors will enjoy the sightlines of the fall colours extending into the distance and turkey vultures soar over the picturesque landscape.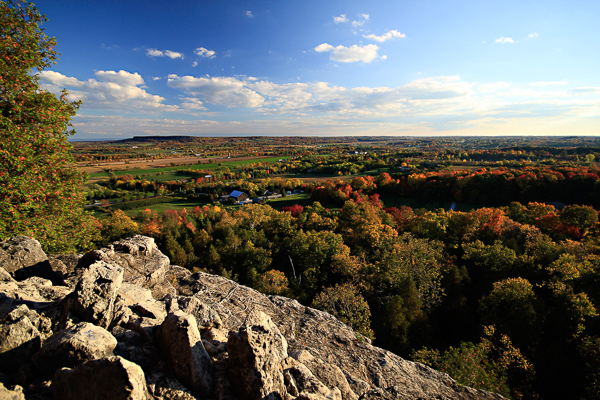 Note: Reservations are now required before your visit – book at parkvisit.ca.
Where: 5234 Kelso Road, Milton
Highlights: With the breathtaking Niagara Escarpment as the backdrop, Kelso is a mecca for nature and adventure enthusiasts, with year-round hiking and a variety of seasonal outdoor activities for all interests and skill levels. Visitors enjoy hiking and mountain biking during the Autumn months, where they can tour the extensive trail network while marvelling the stunning fields and views of the old-growth forests atop the escarpment.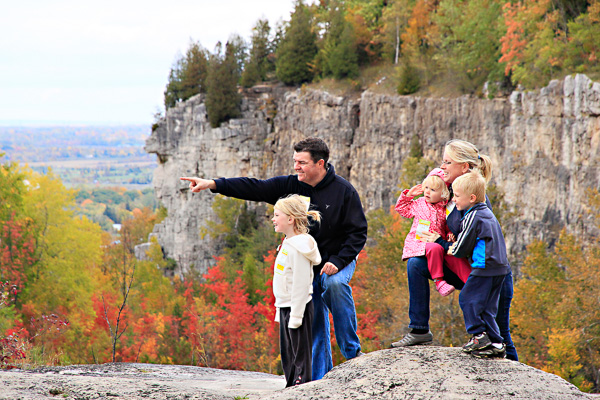 Note: Reservations are now required before your visit – book at parkvisit.ca.
Where: 4985 Campbellville Road, Milton
Highlights: Another little paradise in our local area, Hilton Falls boasts a picturesque waterfall perfect for photo-ops, the historic ruins of the area's former Mill, and a peaceful reservoir to enjoy a quiet pause as you see the gorgeous Fall colours reflected in the water.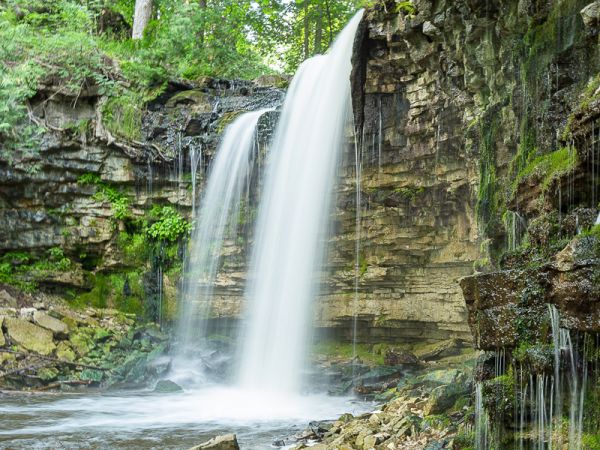 Note: Reservations are now required before your visit – book at parkvisit.ca.
Where: 2259 Milburough Line, Campbellville
Highlights: During the Autumn months, the sugar maple trees blaze into bright beautiful shades of red, orange, and yellow. Visitors can enjoy a serene hike (or a mountain bike trail ride) along the Wildlife Walkway Trail to see the wetlands painted in these gorgeous Fall colours. Mounstberg also invites nature lovers to bring a non-motorized boat to the Mountsberg Reservoir where they can enjoy a calm, scenic view of the park. Lastly, a trip to Mountsberg Conservation Area isn't complete without enjoying some bird-watching at the Raptor Centre where visitors can meet Jazz the Barn Owl and several other birds, who live in their enclosed outdoor environments.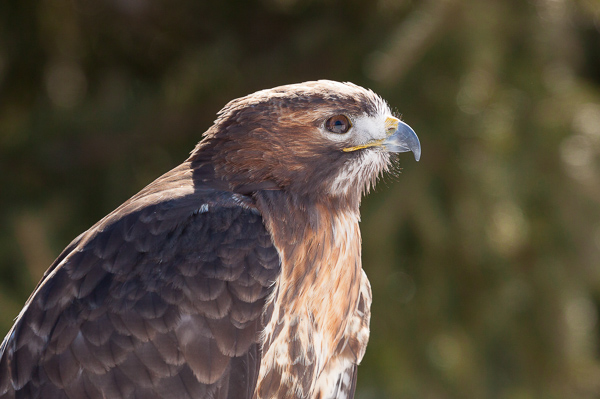 Note: Reservations are now required before your visit – book at parkvisit.ca.
Where: 3115 Conservation Road
Highlights: This beautiful oasis explodes in a fire of colour during the Autumn season. Shutterbugs and nature enthusiasts will be amazed as they walk along the peaceful boardwalk and gaze at the gorgeous colours reflected in the park's meromictic lake, or enjoy a hike to the Nassagaweya Canyon Lookout for a flawless view of the Niagara Escarpment, photographing the beautiful meadows, woodlands, and pine plantations. Also, don't miss out on visiting the Jefferson Salamander and Monarch Butterfly wood carvings on the Hide and Seek Trail: the carvings spread awareness of species at risk.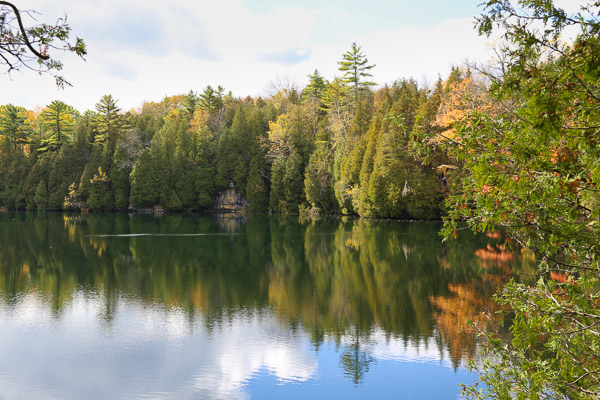 Where: #10027 First Line, Milton
Highlights: It might be the smallest of the Halton Conservation Areas, but Robert Edmondson is bursting with beauty along its 1.4 mile trail with a beautifully-maintained boardwalk. This tiny hideaway will provide you with peace and quiet time for reflection in nature, away from the busy crowds at the larger parks and conservation areas. While Spring boasts gorgeous marsh marigolds, Autumn is just as serene as visitors gaze upon the reflection of the fall colours on the reservoir.(Note: no reservation is required)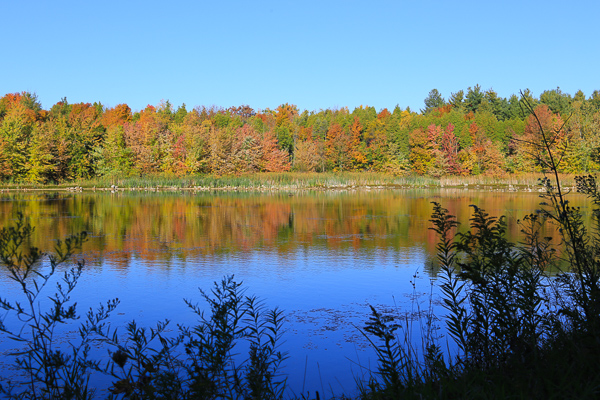 Oakville
Where: 1219 Burloak Drive
Highlights: One of Ontario's most beautiful parks, featuring five adventurous hiking trails of varying length and difficulty! Along with the beautiful fall colours, the park abounds with various bird species and wildlife!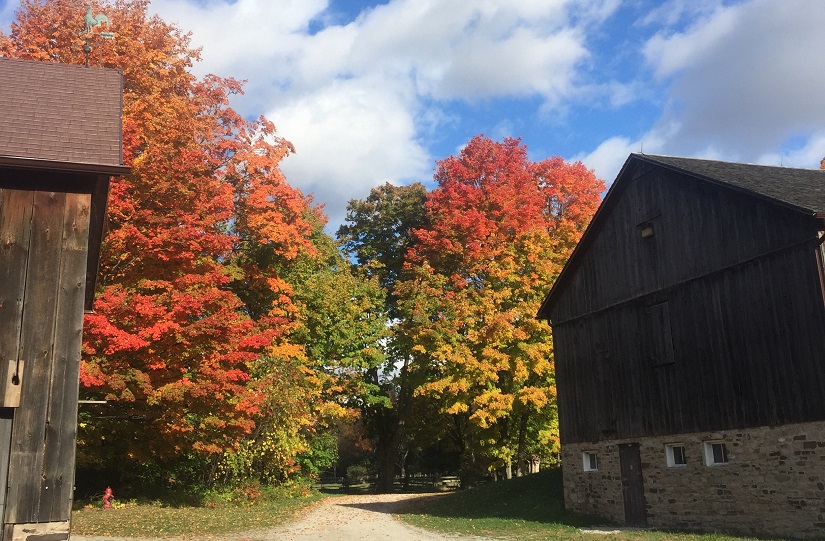 Where: 1033 Skyvalley Crescent
Highlights: Located right in the middle of Oakville, this magical trail will swiftly have you feeling like you're deep within nature and far from the city. Manageable for hikers of all skill levels, the trail features various lookout points, with the west bank lookout showcasing spectacular sightlines of the fall foliage! There are many access points to the trail, scattered through Oakville, but the best are found in and around Lions Valley Park, between Upper Middle Road West and Dundas Street West.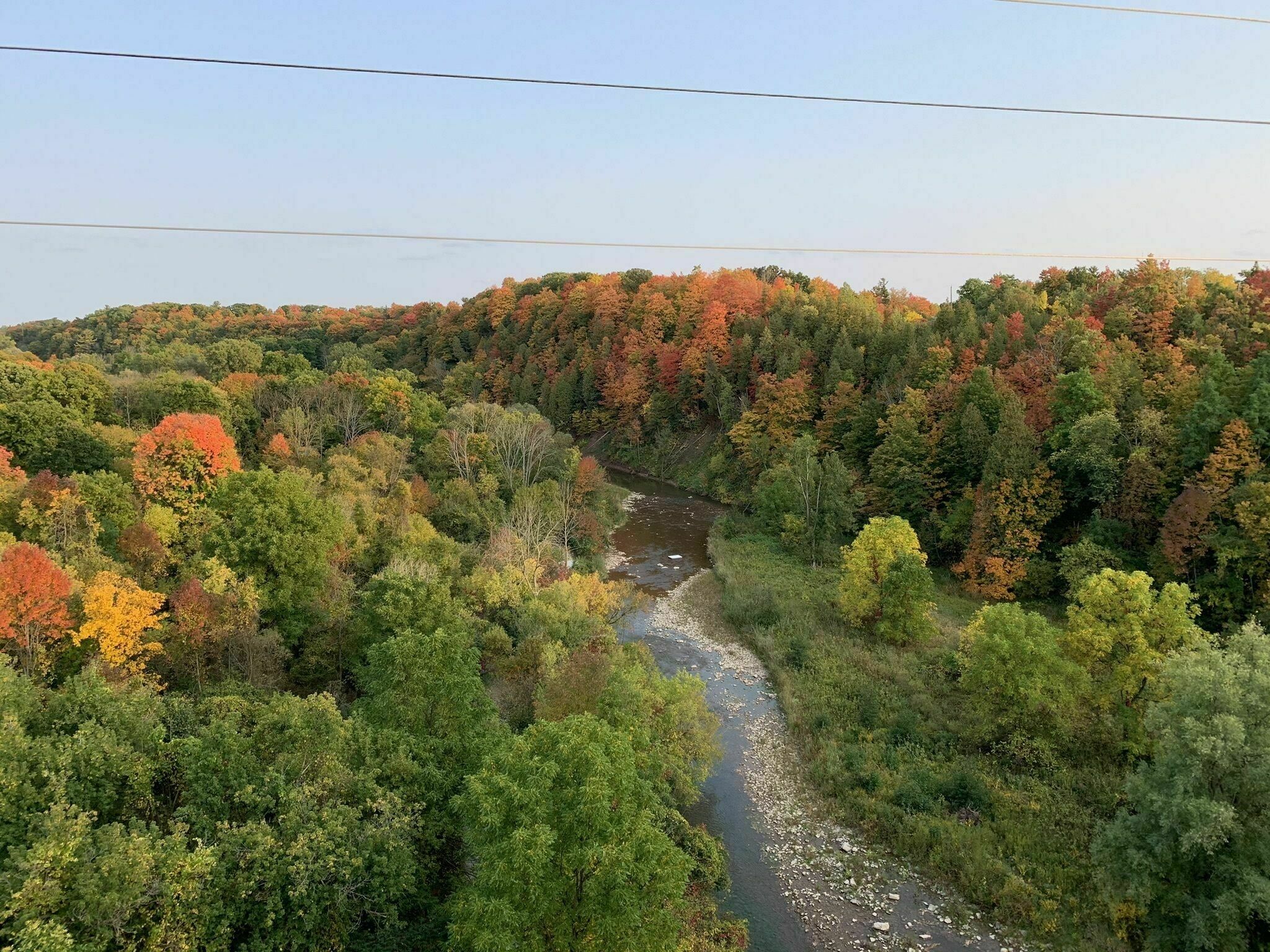 Where: 1306 Lakeshore Road E.
Highlights: Stroll through beautiful flower gardens that change with the season, sit down on one of the stone benches to admire the fall foliage and stroll down the walking trail that leads to a serene water fountain and breathtaking lakeside views.
Where: 2406 Deer Run Avenue
Highlights: Connecting to Joshua's Creek Trail, this park features towering trees that look gorgeous during Autumn, as you walk along and enjoy the peaceful sounds of the bubbling brook!
Where: 1300 Bayshire Drive
Highlights: One of Oakville's best-kept secrets, this charming park is another hidden gem that will leave you daydreaming in solitude under beautiful canopies of fall trees.