Every year, cottagers anxiously await the official opening of summer: Victoria Day Weekend. And as soon as the calendar strikes May 24th, cars packed with coolers, pillows, and fishing rods make their way down Highway 400 toward the land of the "Muskokas".
Muskoka is a collection of wonderful towns that together make up the most popular cottage country area in Ontario. With over 1,600 lakes, thousands of acres of green forest, and lots of great restaurants and places to stay, it's no wonder everyone wants to be there.
But after every last smore, campfire song, and cannonball off the dock has been had, as lake temperatures drop and leaves start to change colour, cottagers prepare for the unofficial closing: The Bala Cranberry Festival.
The Town of Bala – often referred to as the Heart of Muskoka – is a picturesque small town where Lake Muskoka empties into Moon River. The Town itself is Canada's smallest incorporated town with a population of approximately 370 year-round residents. But throughout the summer and into the festival weekend, this small town sees anywhere from 5,000 to 15,000 people.
Besides being Canada's smallest town, Bala is home to the largest cranberry marsh in Ontario (the Johnston Cranberry Marsh) and known as the Cranberry Capital of Ontario. And what should one do when famous for cranberries? Throw an epic festival around it.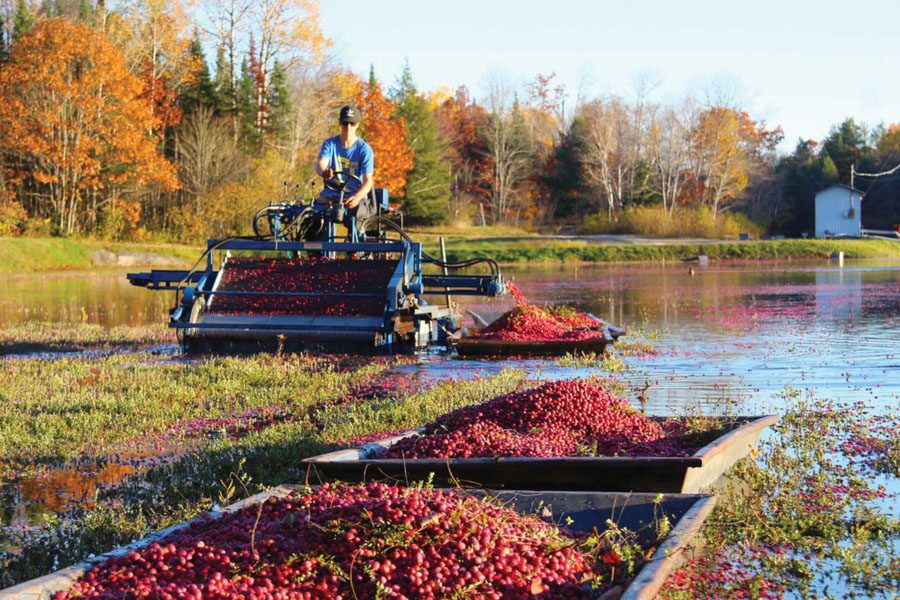 Every year since 1984, on the weekend after Thanksgiving, Bala hosts their annual (and world famous) Cranberry  Festival. Every year except for 2020, of course. However, in previous years, when the festival rolled around, the town would explode with music, events, and food – and the theme through it all: cranberries. And this year, the cranberries are back!
"After a one-year hiatus due to COVID-19, the board of directors is eager to bring the festival back to its fervent and loyal following," their Facebook page reads.
The 2021 edition will be smaller to help organizers comply with health regulations. However, festival organizers say all details depend on what's to come in the following weeks and how Public Health moves forward. "As details become available, they will be posted on our social media page and website," festival organizers confirm. Adding, "Although the festival will be scaled down, organizers are looking to re-establish the event as one of the premier arts and crafts festivals in Ontario. This year's event will be for the enthusiast of epicurean delights, quality arts, and affection for local and Canadian made."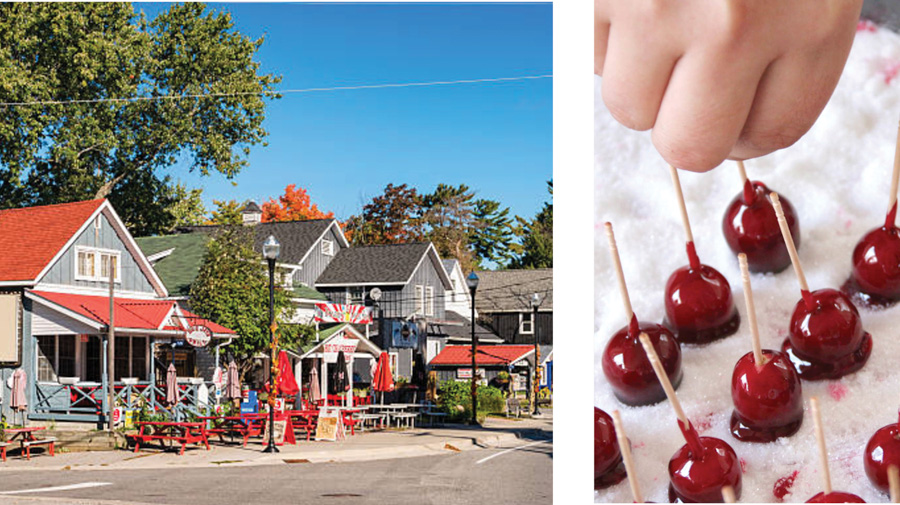 Along with the festival, Bala and surrounding towns, Gravenhurst and Minett, have stunning sights, incredible restaurants, and cozy accommodations. Both the JW Marriot Rosseau Muskoka in Minett and Marriott Residence Inn in Gravenhurst have a resort-like feel with beautiful lake views.
Dock of the Bay is a casual restaurant on Lake Muskoka a stone's throw from the Marriott Residence – offering seafood, steak, and pasta with a lake-top deck. It's especially romantic for couples staying in the area. In town, there's Sawdust City Saloon. Among the adult-friendly beer taps, you'll find a family-friendly food menu (and if you're lucky, the outdoor food truck and ice-stream truck will still be in season).
In Muskoka Lakes, you can find Clear Lake Brewing Co., just a hop-skip-and-jump down from the festival at the corner of Hwy 169 and Southwood Road. They have a restaurant on-site, bonfire, and live music.
Also, let's not forget all the small shops in these little towns. Shops who have been hit by the pandemic just like our beloved locals have. Explore, shop small, and bring home a piece of Bala.
The 2021 Bala Cranberry Festival will take place the weekend after Thanksgiving – October 15th to 17th.