Gourds – which are actually a fruit and not a vegetable – are one of the earliest known domesticated plants, with evidence of their use dating back to 13,000 BC.  They've been used throughout history, not just as a source of food, but as tools and musical instruments, including percussion, wind, and string. Ancient Egyptians found them especially useful to store and carry water. Who knew a gourd could have so many different uses?
The fruit itself comes from the Cucurbitaceae family (also called the Cucurbits or gourd family). There are about 965 different species of gourd and 95 genera. Humans make the most use of the Cucurbita, which includes squash, pumpkin, zucchini, and some other gourds.
Bottle gourds have a hard shell and their Latin name is Lagenaria Siceraria, meaning drinking vessel (which was their main purpose centuries ago).  Surprisingly, they're so durable, they can last for years, making them even more useful. 
Ornamental gourds are used for decoration, as the name would suggest, and have a softer shell.  They come in different textures and shapes to make them attractive and generally only last one season.
Sponge gourds look like sponges from the sea and when dried, their shell can be scraped off, exposing the inner fiber which can be used as a sponge or loofah.
Snake gourds are a member of the pumpkin family but have seeds like their relatives: watermelons.  They are not too tasty and should be eaten when young.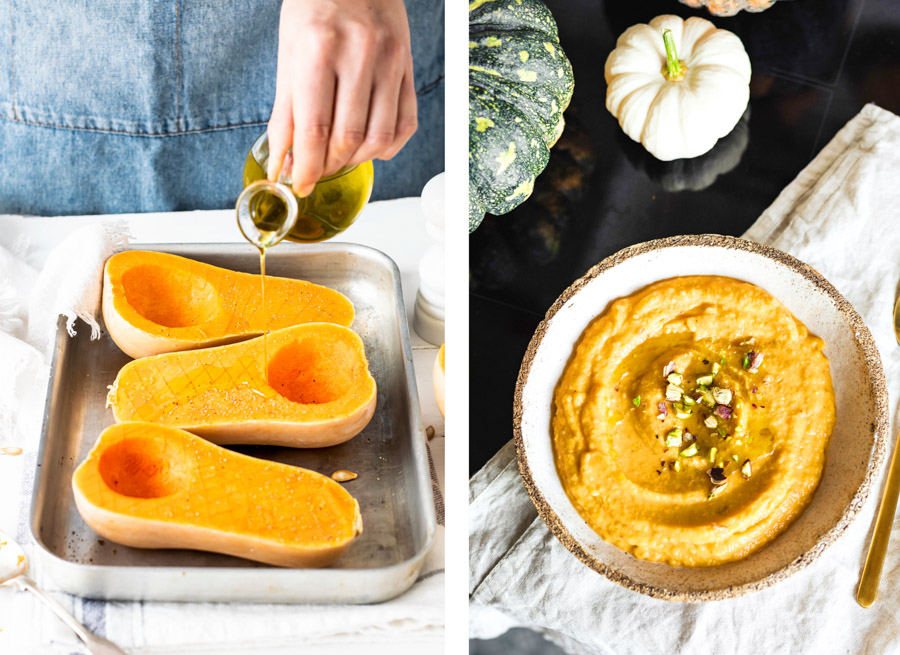 Cooking with gourds can be really fun as there are so many different types and they are so versatile. 
Stuffed squash is the most perfect meal for fall, and fills the house with the most tempting aromas.  Fillings can vary from a hearty option of sausage, mushroom, barley, onion, and cheese, with a hint of fresh oregano, or use leftover roasted chicken with some grilled vegetables, feta cheese, and brown rice. A real comfort food option is stuffing a squash with bread, cheese, and bacon. 
Keeping recipes vegetarian with gourds is simple and delicious. Dried cranberries, mushrooms, broad beans, and pecan nuts make a flavourful stuffing for squash. If you have a lot of time on your hands, the Squashducken is a fun new trend.  A squash…stuffed inside of a squash…stuffed inside a squash, flavoured with any sauce or pesto you choose.  A hazelnut basil pesto would suit this dish perfectly.  Or keep things simple and marinate a par-cooked gourd in lime, then stuff it with cottage cheese, chili, and chopped tomatoes and bake it in the oven. 
Gourds can also be peeled and chopped and used for a variety of delicious dishes.  Curries, soups, and chili are all options; it is merely the flavouring that is altered to create an interesting authentic dish. 
Curried butternut soup, laced with coconut cream is a firm fall favourite.  For a hearty dish that will feed the whole family, whip up a pumpkin, beef, and black bean chili with a generous squeeze of fresh lime.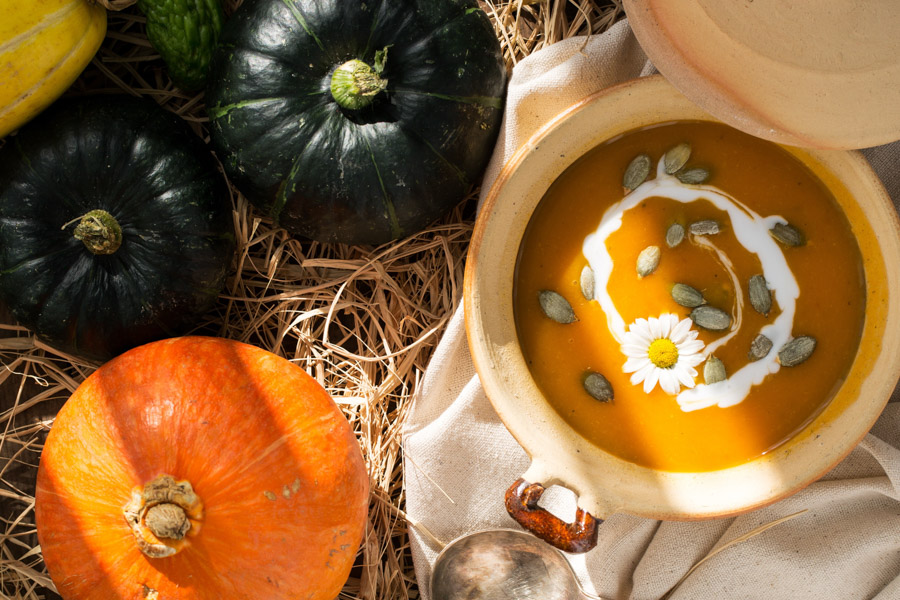 Chopped squash roasted in the oven with olive oil, a hint of sugar, and cinnamon is one of life's simple pleasures and more complicated recipes are not always better than this simple choice.  There are so many ideas for including squash into a meal – like kale and butternut frittata, or pumpkin cannelloni with burnt sage butter, or even pumpkin loaf.
Using pumpkin for appetizers is not always the most natural choice, but it is such a versatile vegetable and can transform any canapé or app. Pumpkin deviled eggs, with a sweet and smoky sauce is a great take on the 1950's staple, or try a smoky pumpkin hummus as another appetizer with walnut bread or pita.  Crostini topped with grilled pumpkin and arugula pesto is healthy and fresh and can be served as a snack or for a light lunch. 
A decadent side dish using gourds is a great accompaniment. 
Try pumpkin walnut bread pudding with sage, or for a twist on a traditional dish, creamy pumpkin scalloped potatoes.  Baked parmesan pumpkin fries are an exotic way to serve a classic pub favourite, yet healthier, as well as adding some colour to the meal.
There are endless ways of making the simple gourd a glamourous addition to the fall table and getting everyone into the season's mood.   
And if you're on the hunt to try some fun fall flavours around town, restaurants are incorporating gourds into a variety of their dishes. Try: