Get ready for a hot weekend of jazz downtown Burlington this summer! Burlington Performing Arts Centre (BPAC) is excited to invite you to our outdoor Plaza on the weekend of August 13 and 14th to enjoy the amazing sounds of Amanda Martinez, Shuffle Demons, Clerel and Laila Biali.
"With Covid restrictions lifted, we are thrilled to return to the original roots of Jazz on the Plaza in offering this exhilarating weekend of music to the community. Historically it has been an event Patrons can attend at no cost and we are excited to be able to go back to those origins and host it as an open event yet again," says BPAC Executive Director, Tammy Fox. "Is there anything better than enjoying an outdoor concert in the summer months?"
This is not a ticketed event and therefore we recommend arriving early to secure a great seat in the plaza! The show will go on, RAIN OR SHINE! Bring your favourite folding chair, a hat for some shade and get ready to enjoy the weekend! The performances will be held 4pm and 6pm Saturday August 13th and 2pm and 4pm on Sunday August 14th.
About the Performers:
Amanda Martinez (Saturday August 13, at 4pm)
Amanda Martinez is a Toronto-based singer/songwriter whose music exultingly blends her unique Mexican and South African roots with flamenco soul. Her solo CDs have garnered her multiple nominations for Latin Jazz Performer of the Year, and her songs have appeared on three Putumayo
world music collections: Bossanova Around the World, Latin Dreamland and most recently, Cafe Latino. Her third and latest CD "Mañana" was helmed by GRAMMY-winning producer Javier Limón and is set for release in 2013. Limón, whose production credits include acclaimed singers such as Buika, Mariza and Diego el Cigala, hails Martinez as "one of the greatest voices in the world."
Martinez has headlined at the legendary Blue Note jazz club, at the 2010 FIFA World Cup Festivities in South Africa, and at the 2011 PanAmerican Games in Guadalajara, and is now honorary co-chair of PanAm 2015's Ignite program. She will be performing in a series of countdown concerts to the 2015 Games, as well as speaking at events connecting athletes and sports fans with musicians and art lovers.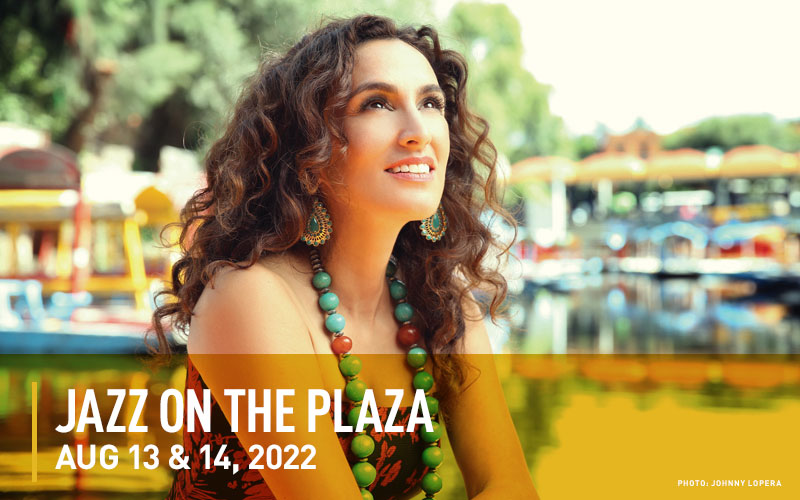 The Shuffle Demons (Saturday August 13, at 6pm)
The Shuffle Demons are a high-energy Canadian band that blends virtuosic jazz and funk playing with eye-catching costumes and over the top stage antics to produce an incredible show. A hit at festivals all over the world, the Shuffle Demons are a crowd pleasing, full-on musical group that backs up wild stage antics with phenomenal playing by some of Canada's most talented musicians. The electrifying musical fusion that The Shuffle Demons brought to life almost 30 years ago has entertained audiences around the world with their genre bending sound. Saxophones, upright bass, and wild percussion backed up by incredibly solid musicianship and a highly entertaining show will leave you wanting more!
Clerel (Saturday August 14, at 2pm)
Breakout Montreal based vocalist/songwriter has been dubbed the next 'Leon Bridges of Canada'. His warm voice captivates and takes your breath away, and wins over the audience in seconds. Enjoy his breezy and soulful music, that earned him a spot on Stephen Colbert's Late Show. Hailing from French Camaroon, Clerel's cultural influence can be heard and felt in his music. His music is also heavily influenced by American soul and jazz with deep roots in his experiences as an African immigrant living in the West. Experience the African drum beats coupled with guitar and trumpets in songs such as Lonely Dance. A beautiful fusion of instrumentation layered with Clerel's melancholic lyrics.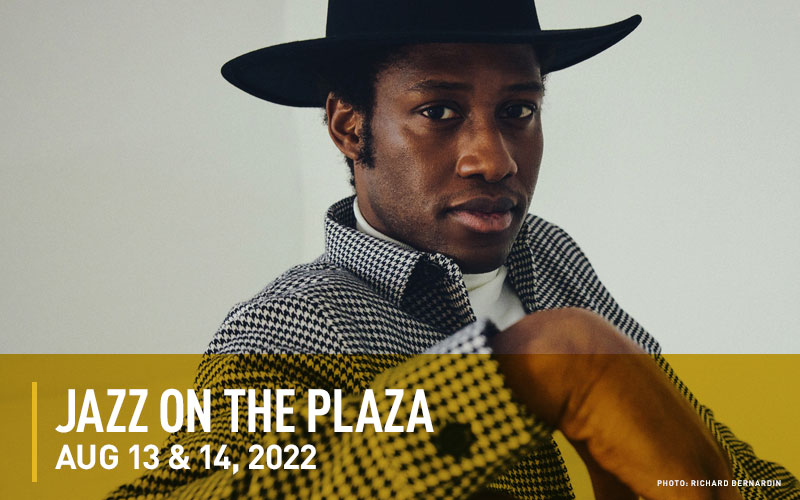 Laila Biali (Saturday August 14, at 4pm)
Laila Biali takes the best of pop, rock, classical, world and soul, informs it with her expertise in jazz, and weaves it into her musical arrangements and original songs. Laila has presented her music at prestigious venues spanning five continents including the North Sea Jazz Festival, Tokyo's Cotton Club, Peru's El Festival Internacional de Lima, and Carnegie Hall in New York City. The talented Biali is a multi award-winning Canadian singer-songwriter and pianist and has toured with Chris Botti, Paula Cole, Suzanne Vega and recorded with and supported Sting. Her accolades include "SOCAN Composer of the Year" and "SOCAN Keyboardist of the Year" at Canada's National Jazz Awards.