Wip Wap is coming to Towne Square in Downtown Oakville from March 4 to 23. This interactive art installation features luminous musical seesaws that invite visitors to co-create when the lights and music intensify as the planks swing up and down.  Dreamed up by Canadian designers from Lateral Office and CS Design, Wip Wap has traveled the world visiting cities and towns, including Montreal, London, and New York City.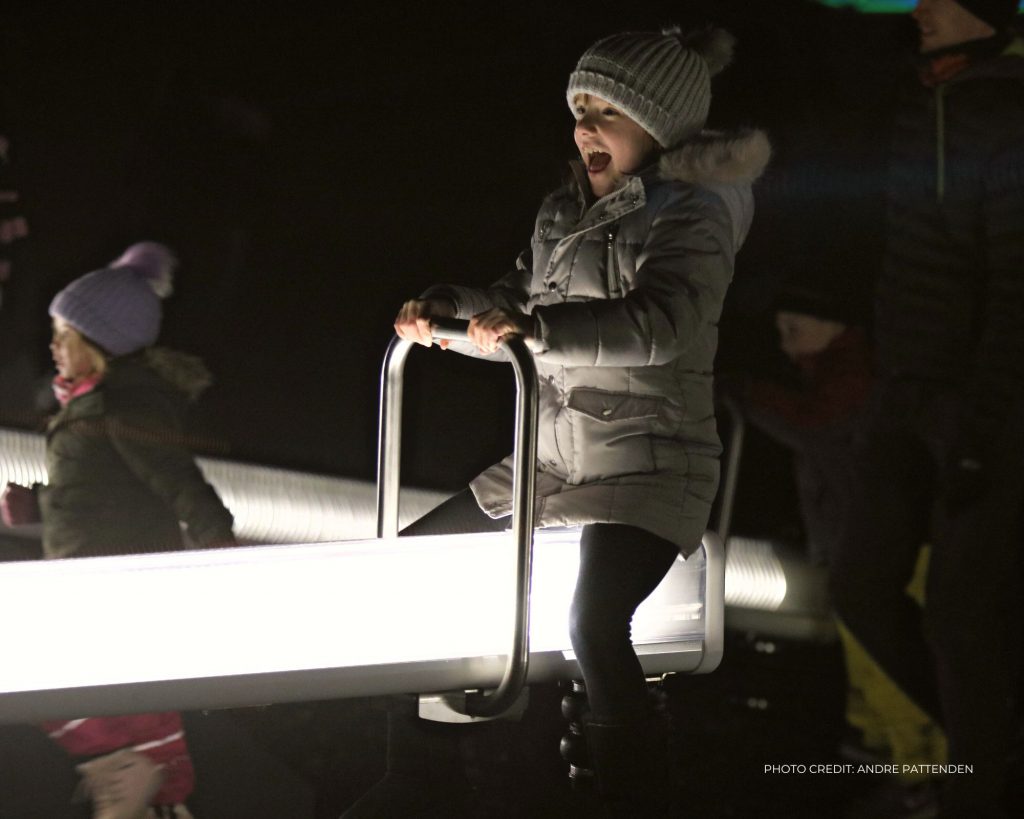 We invite adults and kids of all ages to play from 12 PM to 9 PM daily. The seesaws are part of the GLO DTO experience, an initiative poised to shed light on the dark days of winter. "While residents and visitors are Downtown riding the seesaws, we invite them to play, shop, and dine," said Adrienne Gordon, Executive Director of the Downtown Oakville BIA. "We hope our downtown businesses benefit from what is traditionally an off-shoulder season for our restaurants and retailers while creating an illuminating experience for visitors," she said.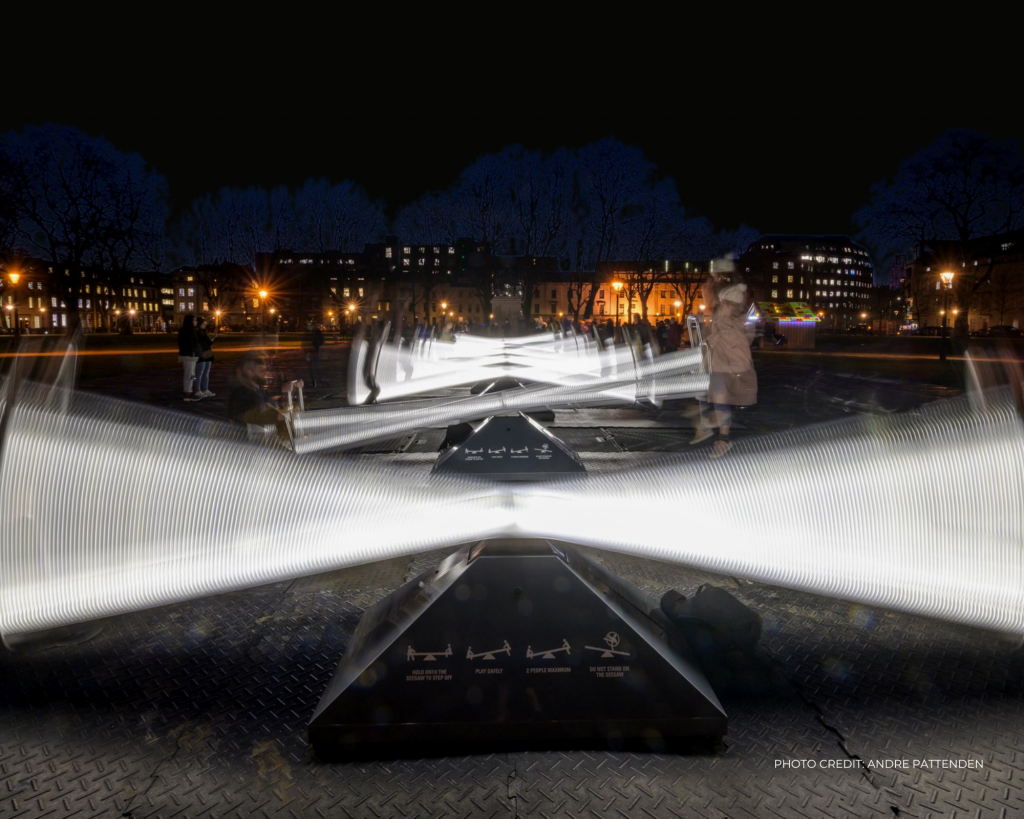 Other GLO DTO activations include an all-ages LED Dance Party On March 11 beginning at 5 PM, featuring a giant Lite Brite board, glow-in-the-dark face painting, and LED buskers. There will also be fire pits and free hot cocoa, courtesy of our Downtown Oakville cafes, served from a vintage 1966 airstream every Saturday and Sunday beginning at 1 PM, while supplies last.
To find out more about GLO DTO visit oakvilledowntown.com