Dove + Arrow is the new 'Etsy' inspired boutique in downtown Oakville worth checking out for unique, handmade goods.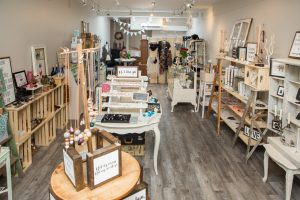 The handmade industry isn't your grandmother's arts & crafts that we think of anymore. Since 2005, the market for unique, handcrafted goods has exploded with the world's largest online retailer, Etsy, reaching over 1.6 million active shops, 27.1 million active buyers, and $2.39 billion in gross sales in 2016; it's no wonder that brick and mortar shops are popping up across Canada. New boutique, Dove + Arrow, officially launches this month, setting a great example of the growing shift toward the desire for quality, artisanal, and one-of-a-kind rather than mass produced goods. The store's founder and anchor designer, Iva Ouzounova, wanted to create that magical sense of finding handcrafted treasures in a warm and inviting space. And with a store filled to the brim with quirky, and thoughtful designs, she truly has.
"It's one of the most natural things I've ever done," says Ouzounova, who was one of the first Canadians to set up her own Etsy shop, Dream Willow Studio, in 2006. "I saw a market that was really lacking in the Halton region, and saw an opportunity to bring a handcrafted experience to the local community."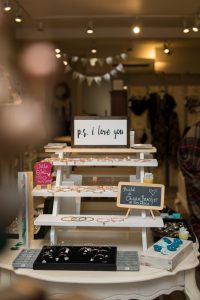 Avoiding big box trends, Dove + Arrow supports makers (most of them local) who construct their wares in small batches. The store is comprised of work by more than 40 artisans, some work in the shop, and all who fill it with their creations.
As a result everything feels special: hand-sown lingerie, vintage inspired jewellery cast in an assortment of metals, and cozy knits crocheted with soft yarns plus so much more. It's a great place to buy everything from handmade skincare products and unique accessories to one-of-a-kind home accents.
For an added handmade feel, there is a small atelier to allow designers to work on-site at 131 Lakeshore Road East from Tuesdays through Sundays, and interact with customers shopping at Dove + Arrow.