Olives en Folie is one of the newest additions to Downtown Oakville's bustling food scene, and visiting is an experience in itself. The shop carries an incredible selection of fine Extra Virgin Olive Oil from around the world, and imported aged Modena Balsamic Vinegars. You have the option to try before you buy, which is a wonderful way to explore the subtle differences between the oils and vinegars. For example, one of the oils has a naturally peppery taste and is packed with anti-oxidants (great if you have a cold!), while some of their infused offerings include black truffle, blood orange and even bacon.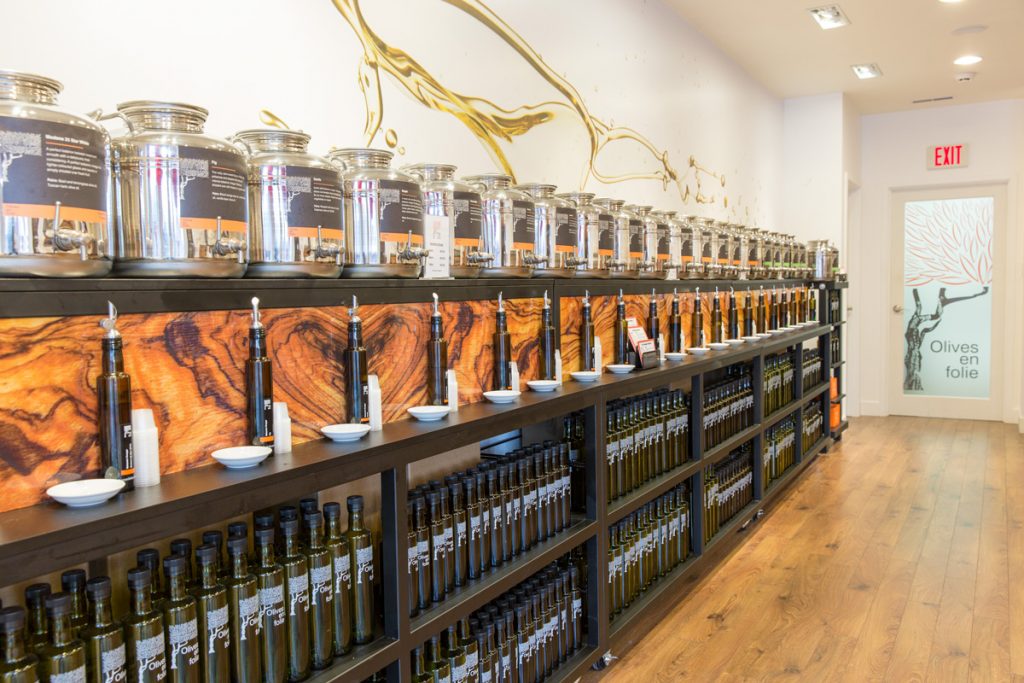 All the different flavours create a world of possibilities when it comes to recipes at home. Expect to spend some time sampling and experimenting, the room itself is quite impressive. The staff are knowledgeable and friendly, and above all, happy to tell you about the various types of olive oils and balsamic vinegars that they carry. The products are bottled on site with different sizes to choose from.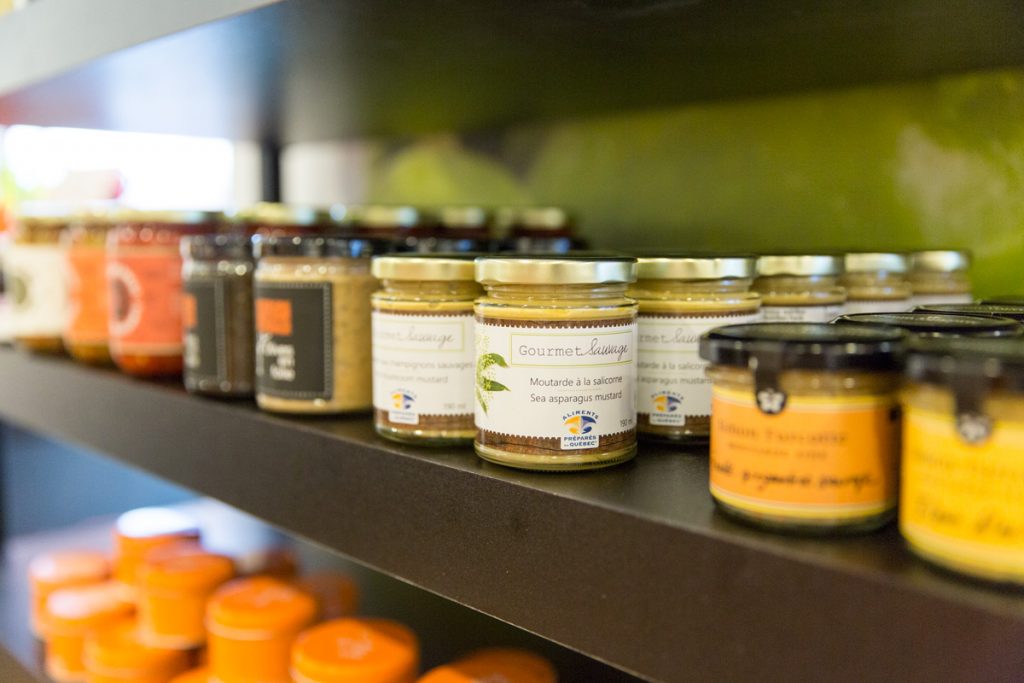 Not to be forgotten are the in-house skin care products, Beauté en Folie. These products are made exclusively for Olives en Folie using extra virgin olive oil and other natural, simple to pronounce ingredients. They make a great gift, as do their pre-packaged hostess gifts that include a mixture of olive oil and balsamic bottles. Olives en Folie also have a wide selection of gourmet food items such as mustards, jams, finishing sea salts and honey to choose from – all of which are sure to elevate your culinary prowess! 
Olives en Folie
103 Reynolds St, Oakville, ON