"By any other name would still smell as sweet"
By Becky Dumias
Is there a flower that's been romanticized and revered as much as the rose? Not likely; this particular bloom has been the subject of many stories and poems, and is a staple of many avid gardeners.
There are thousands of varieties of roses but they can be divided into three main categories: species, old garden, and modern shrub. Marie Decker, President of the Hamilton & Burlington Rose Society and Past President of the Oakville Horticultural Society, directs growers to research by Jessica Bond, Curator of the Rose Garden at Niagara Parks, for the best roses to plant here in our climate. She found that those most resistant to black spot (our most difficult rose problem) are: Hybrid Tea "Traviata", Floribunda "Brother's Grimm", Hybrid Tea "Midas Touch", Kordes Floribunda "Out of Rosenhelm", Kordes Floribunda "Poseidon", Hybrid Tea  "McCartney Rose" and of course, the new "Canadian Shield" shrub rose that marks Canada's 150th anniversary. This new rose will be available
in July.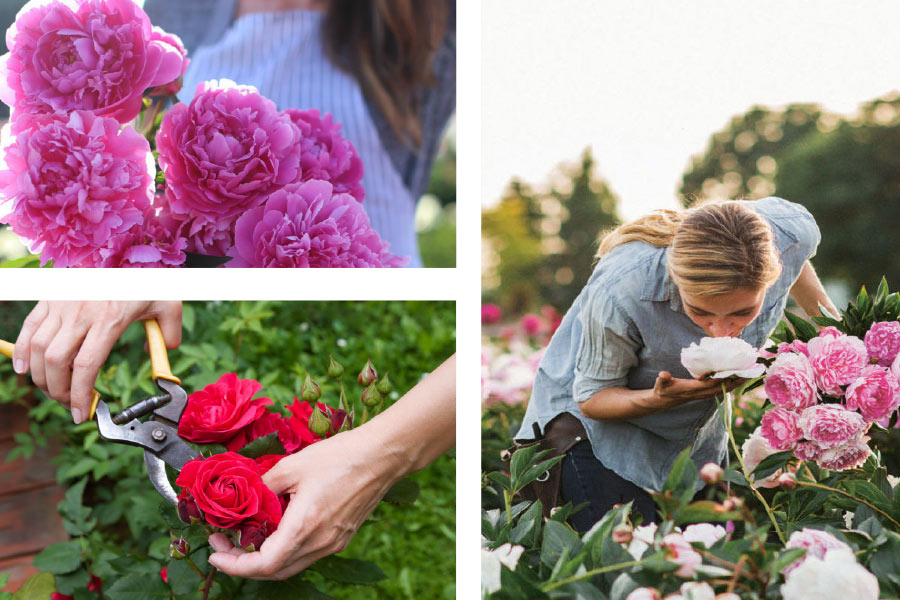 Finding the perfect bloom isn't as simple as visiting a garden centre. Decker suggests you ask a lot of questions first, such as how big it will grow and where the root stalk came from, whether Canada or the deep south. "Preferably ask for hardy Canadian roses such as the Explorer series, Parkland series, Artist series and 49th Parallel series. The "Canadian Shield" rose comes from the 49th parallel series," she explains. "Canadian Shield was part of the rose stock transferred from Morden, Manitoba to the Vineland Research Station in 2011." As its name suggests, Canadian Shield is a hardy rose that's resistant to black spot and is winter hardy from coast to coast. Plus, it's a repeat bloomer of reds with glossy green foliage, so it's meant to stay stunning throughout garden season.
Caring for roses can be tricky, even for the experts, but at minimum Decker notes roses should be cut back and mulched deeply before winter. "Clean up all the debris on the ground and prune them in the spring," she explains. You can always contact the rose society for detailed pruning instructions.
PLANNING & POTTING

If you're just in the planning stages, the most important aspect of creating a rose garden, says Decker, is preparation and research. Ask yourself how much time you want to invest in care and maintenance (when she answered the phone for this interview she had to remove her gardening gloves first). "Make a plan on paper first of the garden area and consider what colour and type of roses you want to grow. Have a wish list – then prepare to refine it." 
CARE & FEEDING
Your roses will need about six hours or more of sunlight and very good drainage. "Amend the soil if needed with triple mix, compost," she says. Using MYKE (a 100% all natural growth enhancer) can aid in good root formation. Your roses should be spaced well apart for proper air circulation (again proper research comes into play). You should also dig a large enough hole to accommodate the root system. Grafted roses should be at least two inches below the soil level to prevent winterkill.
If you want to make sure that your rose garden doesn't become a real thorn in your side, you can learn more by visiting local society and horticultural group shows. Experts will be on hand to educate and enlighten you about their passion for roses. The Hamilton-Burlington Rose Society's show is happening June 24 – 25 at the
Royal Botanical Gardens. 
Joyce Fleming was our most known rose hybridizer. Google her for a list of her roses.
Local Links
Burlington Horticultural Society
burlingtonhs.com
Oakville Horticultural Society
oakvillehort.org
Royal Botanical Gardens
rbg.ca
Hamilton – Burlington Rose  Society
hbrosesociety@sympatico.ca