… building confidence for budding thespians
by  Allison Dempsey
"All the world's a stage" ~Shakespeare
The next time you find yourself telling your child to "stop being so dramatic," maybe consider enrolling them in a theatre program instead, where they can emote to their heart's content all while developing critical thinking skills, self-assurance and a sense of empowerment.
Theatre programs offer a variety of performance options, including, to name a few, musical theatre, acting for the camera, drama, Glee and show choir. Not only do they provide an incredible creative outlet, but musical theatre and acting classes can help foster confidence, empathy and courage. For someone who is shy or has anxiety about public speaking, acting and singing onstage can be truly terrifying. And that's exactly why these programs can be hugely inspiring and beneficial in a number of ways.
There are numerous schools and programs available in the area including the Burlington-based Centre Stage Theatre School, that caters to both excited beginners and seasoned performers, focusing on strong acting skills, expression and individual style. Innovative Arts in Oakville for ages eight to 18 teaches singing, acting and dancing while casting students in challenging musical roles.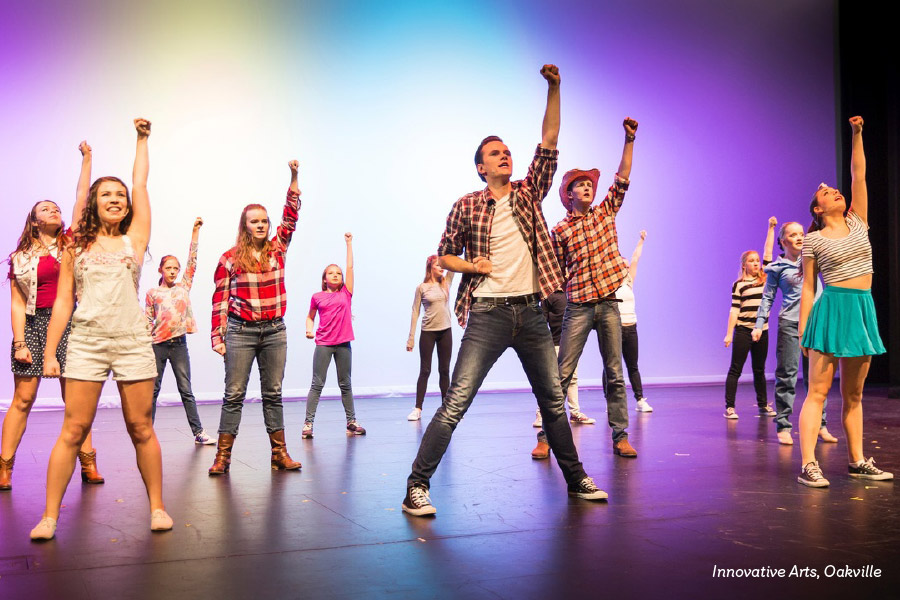 "It's all about confidence," says Producer and Managing Director, Nathan Mcleod of Innovative Arts. "Even first time students are given a leading role here. There's no sitting around and watching. We challenge them and encourage them to take a risk."
Mcleod acknowledges that students are often in a vulnerable position when they first come into the program, especially if they've never participated in the performing arts before, but it's all about building confidence while ensuring they get to experience the numerous aspects of being on the stage firsthand. "Theatre promotes selflessness," he says. "Students make lifelong friends as they support and encourage one another to try and do their very best."
Along with making friends and having a wonderful time, students learn the vital lessons of empathy and self-discipline says Burlington Arts Theatre Program Director, Rainer Naock. "Encouraging your kids to be a part of something bigger in life is vital," he says. "Kids need to know that they're making a difference, big or small, and that the arts are everywhere in the community. Walking in another person's shoes inspires empathy and confidence."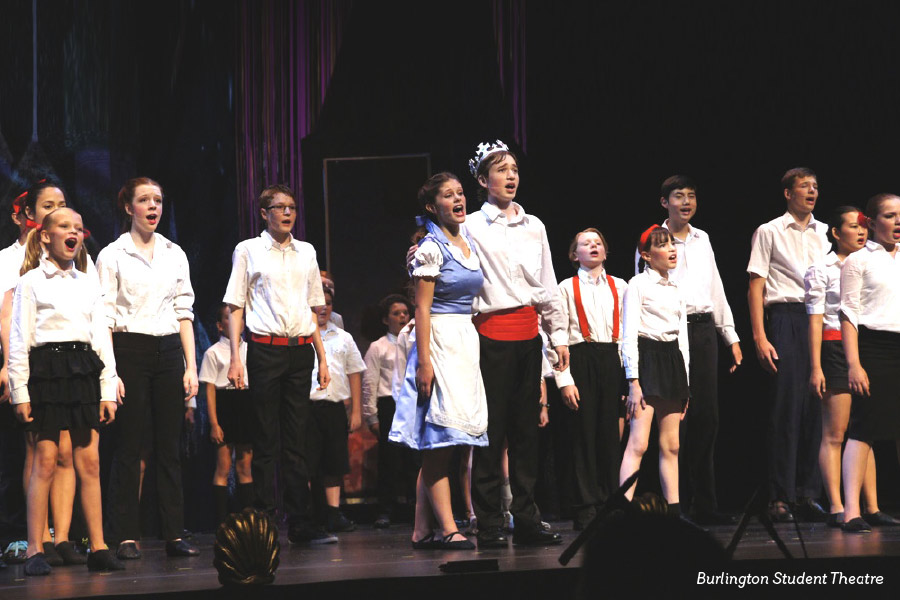 Burlington Student Theatre, bringing Broadway to Burlington since 1978, helps children and youth to participate in a wide range of performing arts opportunities, building opportunities and tools that can be used in daily life. "The arts is a hidden gem," says Naock. "It's not instant gratification, but the benefits pay off down the road, when you realize how much you've learned and what you can give back to the community and to yourself."
Other positive qualities associated with participating in theatre programs include presentation and speaking and communication skills, imagination, concentration and focus, physical fitness, self-discipline, and a sense of commitment. All this while being creative and having fun. "They may accomplish something they never thought possible," says Mcleod. Really, what is more amazing than that?
SUMMER THEATRE CAMPS
Burlington Performing Arts Camp,
Burlington Performing Arts Centre:
July 4 to 7
July 17 to 21
July 24 to 28
Centre Stage Theatre School,
Mainway, Burlington:
July 10 to August 18
Innovative Arts Summer Day Camp,
Oakville:
July 17 to 21 (Junior)
July 24 to 28 (Senior)
The Creative Theatre Acting Camp,
Harry Howell Arena, Flamborough:
July 24 to 28
---
Local Links
Centre Stage Theatre School, Burlington
centrestagetheatreschool.com
Burlington Student Theatre
burlington.ca
Innovative Arts, Oakville
innovativearts.com
The Oakville Academy for the Arts
oakvilleacademy.com