Fishing has been a love of mine for as long as I can remember. My first experience was at a local pond in Sheffield with my grandfather, where we spent the day fishing with some string and bread-dough bait. Without a single nibble, I was hooked nonetheless. Over the years, I've fished a wide variety of methods but come to appreciate the nature of fly-fishing best. With the perfect cast, you can almost sense a strike before it happens.
Historically both Sixteen Mile and Bronte Creek were important fishing and hunting grounds for the Mississaugas and their predecessors. When Europeans settled the area, they continued to fish the creeks for both sustenance and sport. At the Oakville Museum, there are records, photographs, and accounts of fishing parties on the Sixteen. The Museum even holds a photograph of Oakville's Dr. George Brock Chisholm, (the first Director-General of the World Health Organization), holding what appears to be a fly rod and Sunfish. The odd time I'm able to wander to the creek, fly rod in hand, I feel I'm participating in a long tradition.
If you're new to fly fishing, the jargon may seem daunting – but the main difference between fly fishing and other kinds of fishing is the weight of the line used to cast the lure. To start, you'll need a decent light rod, a small reel, fly line, and leader, as well as a basic selection of flies.
The flies themselves have some pretty unique and catchy names, including Royal Wulff, Adams, Gold-Ribbed Hare's Ear, Pheasant Tail Nymph, and Woolly Bugger. The Woolly Bugger is my go-to and personal favourite.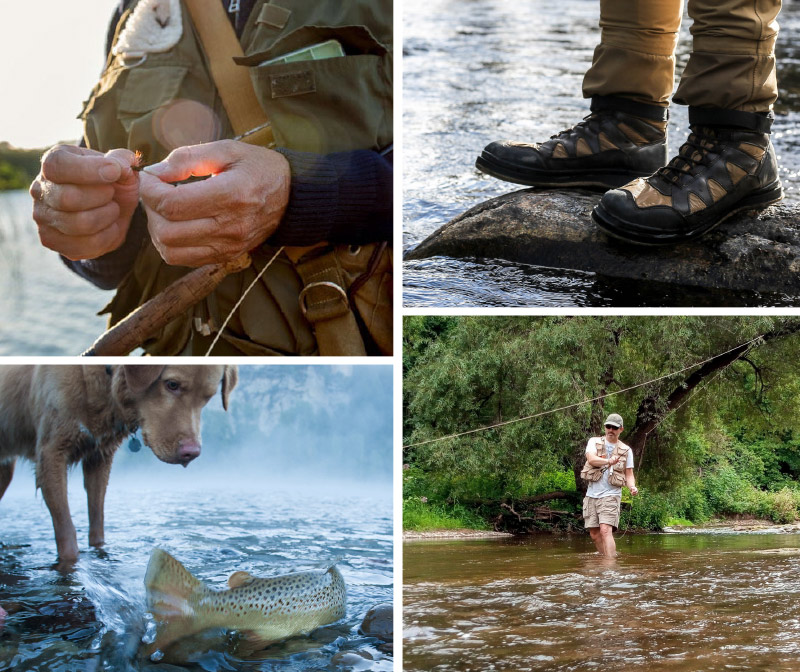 When it's time to hit the water, learning to cast a fly line is the biggest hurdle for most beginners. Grindstone Angling in Waterdown has a full-service fly shop, fishing guide services, fly fishing school, and fly-tying classes. For beginners or even those who want to learn more about fishing in the area, Grindstone is a great place to start.
Surprising to some, Oakville, Burlington and surrounding areas are great fishing destinations. Many nearby lakes have good populations of Sunfish (along with Pumpkin Seed, Rock Bass, Perch) and you can find them through the summer in the deeper pools of the local creeks. Lions Valley Park and other public access points along Sixteen Mile Creek in Oakville are good places to go prospecting. Conservation Halton allows fishing in Kelso, Mountsberg, and Hilton Falls. You can also try the upper reaches of Bronte Creek for pitching dry flies to Brook Trout and Rainbow Trout.
Casting, hooking, retrieving and landing fish all become more natural with practice and the skills built catching smaller fish like the Sunfish can be transferred to fishing bigger quarry later.
When you are ready for larger game, consider the spring Steelhead run and fall Salmon run. Head to either Sixteen Mile Creek or Bronte Creek during October and November, when a few days of rain have caused the rivers to rise. Luckily, techniques, gear, and flies for Steelhead and Salmon are similar. However, you will need to upgrade to at least an eight-weight rod, reel, and line. You should also invest in a comfortable set of chest waders and a landing net.
Fly fishing has a reputation for being exclusive and mysterious, but it's often the best way to catch fish and a way that allows a closer connection to the water. Let's dispel the mystery.
by Julian Kingston
Our thanks to Julian Kingston, who is the Museum Supervisor at the Oakville Museum, and a passionate fly fisherman.
Local Links
Grindstone Angling
grindstoneangling.com
Izaak Walton Fly Fishing Club
iwffc.ca
Tourism Burlington
tourismburlington.com
Oakville Museum
oakville.ca/museum
Conservation Halton
conservationhalton.ca