Ontario Restaurants have experienced their most challenging time in recent history, and after months of uncertainty, they are finally able to reopen their dining rooms and welcome guests back inside. For anyone who has visited a restaurant recently, the experience has obviously evolved a little with the restrictions in place to tackle Covid-19. Added to the list of hurdles restaurants have had to navigate is the need for contact tracing.
On July 31st, the Ontario government introduced O. Reg. 428/20, amending rules to the  Reopening Ontario Act. The new regulations require restaurants to maintain a record of all customers who enter a dining area in their establishment. While this does not seem all that difficult, it's been a new hurdle for restaurant staff to jump through.
During Stage 2, this new regulation had restaurants across the GTA establishing a customer log system, as wait staff walked around asking customers to write their names and phone numbers down before they received service.
For some customers, though, this represented a risk. Soon enough stories began emerging on social media of unwanted phone calls and texts from leering patrons, including bar-goers taking information off log sheets without consent.
Fortunately, AllChecked.In is a solution designed to solve these issues, and offer a new level of assistance to restauranteurs facing increasing new challenges with contract tracing and customer logging.
The solution, designed by a GTA based team, was built from the ground up for restaurants, with a specific eye toward their customers. Featuring a QR-Code Scan-and-Go system, it's also simple for customers to use.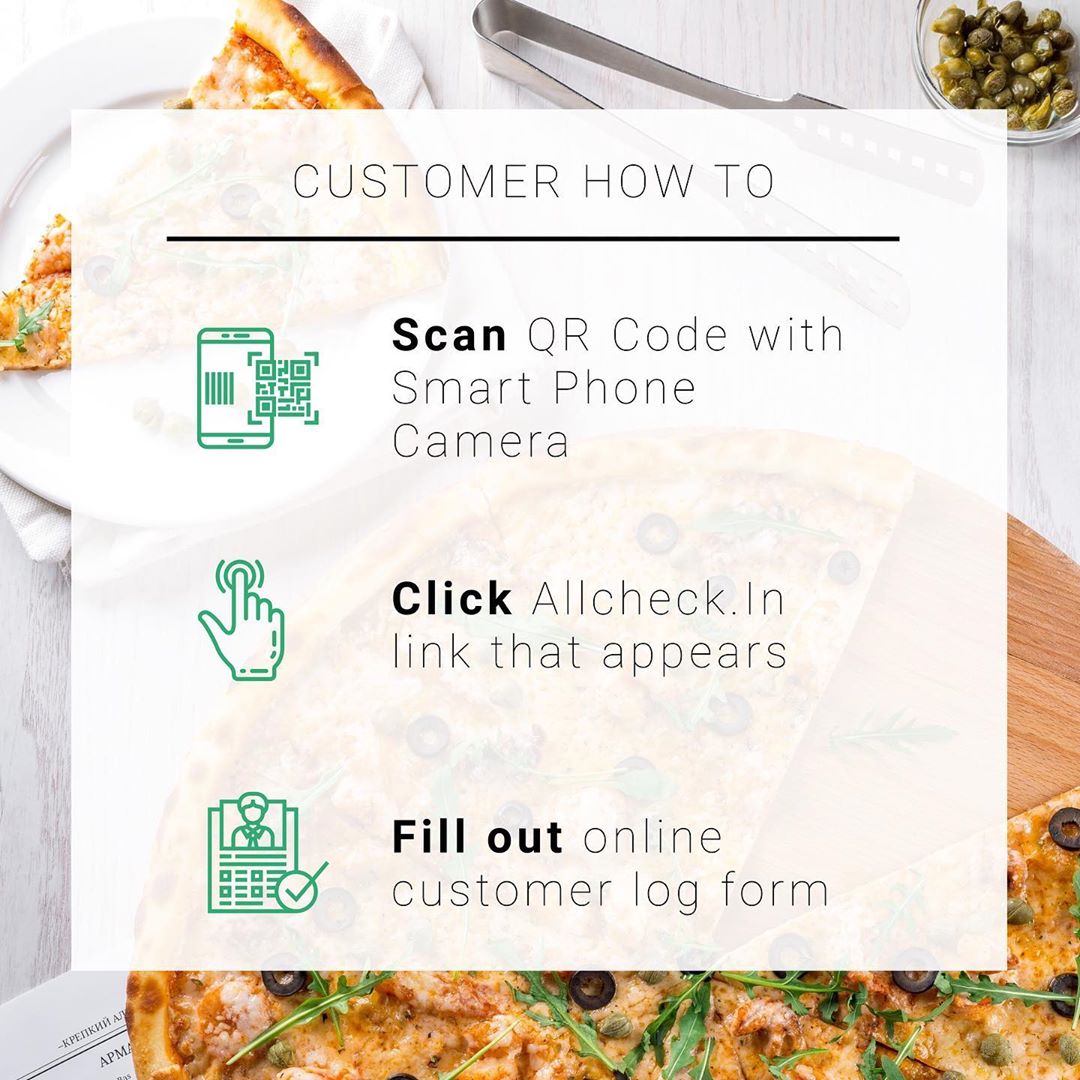 "We wanted to have a solution in place that we would feel comfortable using ourselves," says Product Marketing and Business Development Manager Nathan Arfin "I want to go into a restaurant knowing that my personal data is secure."
When a restaurant signs up to use AllChecked.In, they get a unique code to print off, along with 3 step instructions for customers. A customer scans, puts in their info, and the data is securely logged in to AllChecked.In's database. Furthermore, the solution is free of charge.
"It's important to us that restaurants are able to do this, and do it right." Says company CEO Curtis Lush, "and offering this solution for free, without limits on the number of customers they may have, is in everyone's best interest. It's for the health and safety of Ontarians, and Ontario's restaurants."
So far, AllChecked.In has been adopted in over 50 restaurants, with a heavy presence in Ottawa. The product is growing to meet the needs of restaurants and their customers, as the importance of Patron logging and contact tracing grows.
Visit AllChecked.In to learn more and sign up.